If you're planning on visiting the stunning archipelago of Japan for the Rugby World Cup in 2019 and you also happen to be a cycling enthusiast, we've pulled together six of the finest bike tours to give you an epic taste of this fascinating country. Each of these cycling tours passes right through, or runs close to, a football tournament hosting region, so you can live your rugby dreams along with some serious cycling fun.
Why bike Japan for the Rugby World Cup?
Japan is a diverse, ancient, and stunningly beautiful country that still holds something of a mystery to many Westerners. Often, images of Japan can evoke the ultra-modern and efficient, and in cities such as Tokyo this is strikingly apparent; it's also evident on the dynamically pleasing public transport system that connects much of the country. Yet, the traditional aesthetic vision of Japan, framed with iconic temples and pagodas, Geisha, rice paddies, kimonos, and picturesque cherry blossom vistas also pervade. Japan is a land of strong traditions and progressive modernity with stringent conformity and vibrant contrasts wrapped up in a dramatic collection of volcanic islands with mountainous landscapes, remarkable coastlines, and sensational hot springs brought together as one. Exploring Japan by bike offers a unique opportunity to discover the rich heritage, warm-hearted inhabitants, and its many charms in a far more intimate way, making for a truly memorable cultural tour of an extraordinary land.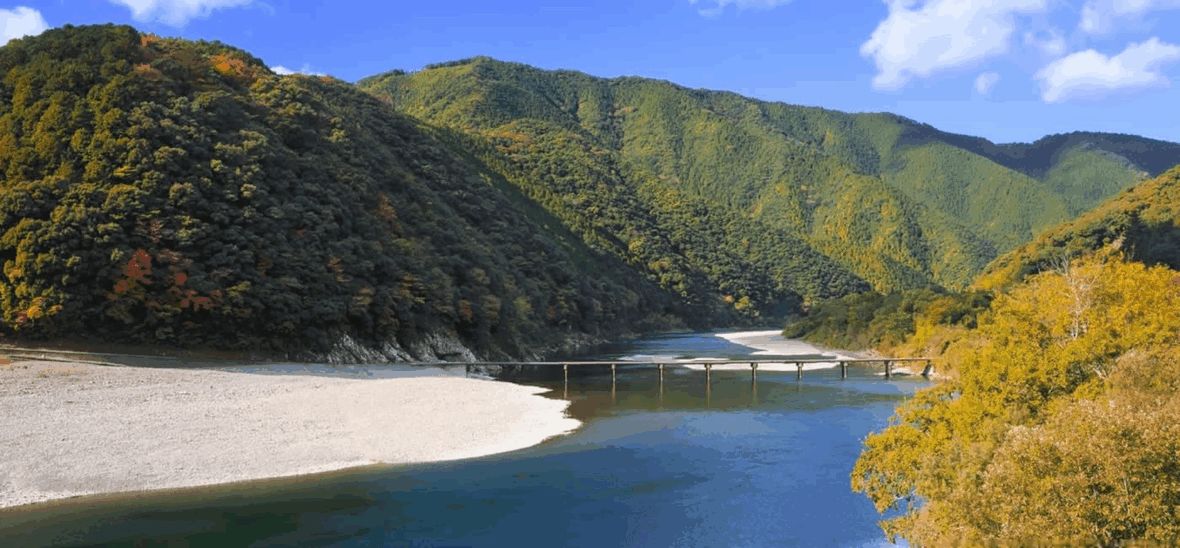 1. Cycling in Japan (Tokyo to Kyoto)
Starting in the vibrant hub of Tokyo, this 14-day tour will give you a comprehensive introduction to the many flavors of Japan. Aimed at moderate-to-experienced riders with a good level of fitness, you'll pass through a variety of terrain as you leave the city and head out to the beautiful Noto peninsula. Along the way, you'll have the opportunity to stay in ryokans (traditional Japanese inns) and you'll experience the classically Japanese 'onsen' – geothermic communal baths – which will invigorate and relax your muscles after a rewarding day of cycling. The final part of the journey takes you to the UNESCO World Heritage town of Shirakawa-gō and then onto stunning Kyoto for the last few days to fully immerse yourself in all that this wonderful country has to offer.
Nearby Rugby World Cup Match Host Cities:
Kumagaya, Saitama Prefecture
Tokyo Metropolitan
Yokohama, Kanagawa Prefecture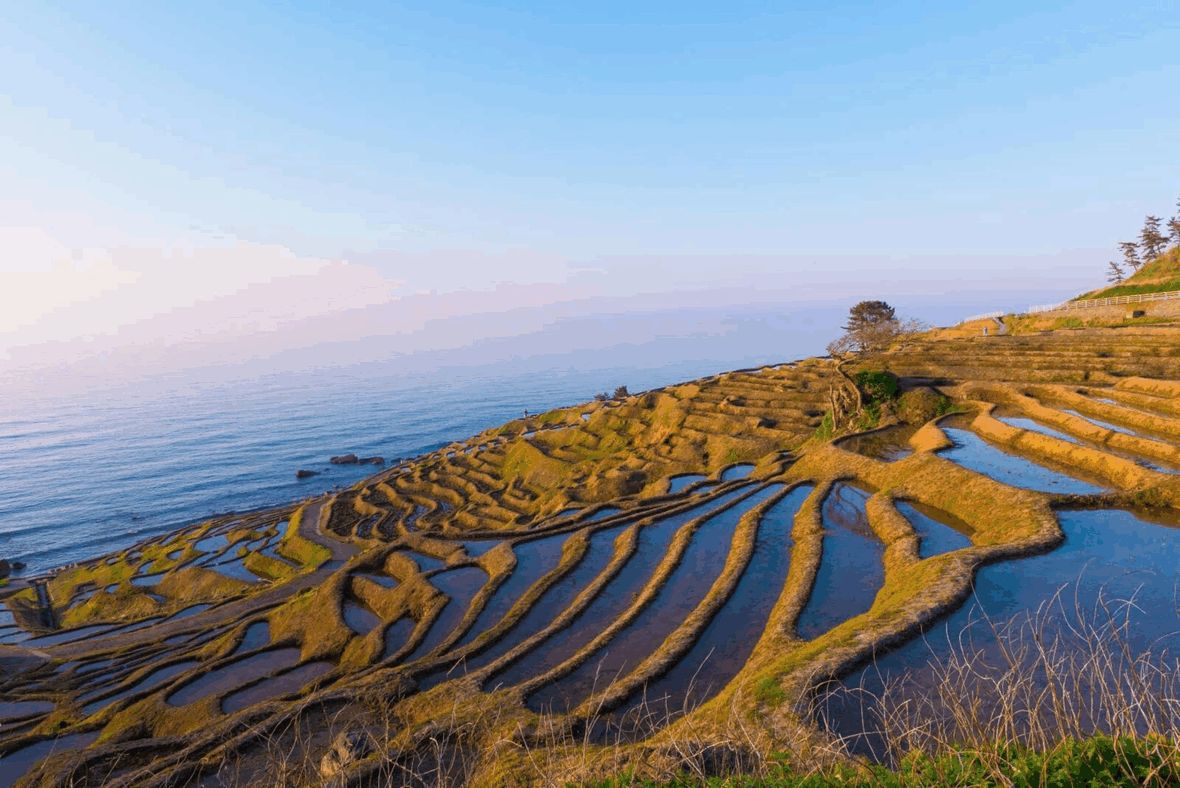 2. Essential Japan by Bike
Beginning in the spellbinding center of Kyoto, this 10-day tour adventures south, over to the tiny island of Shikoku, on a cycling discovery journey of Japan. With no less than 17 UNESCO World Heritage sites at last count, the starting point, Kyoto, bursts with cultural delights and is the beating heart of the Japanese modern art scene. You'll glimpse into this as you venture to Naoshima Art Island on day two before hopping on the bike to begin your cycling expedition. Riding along blissful coastline, discovering ancient temples along the way, you'll reach the halfway point with the 400-year-old Kochi Castle in your sights. With time to explore the historical center of Kochi and indulge in some hot spring ('onsen') relaxation, you'll then be on your way through beautiful forests, along meandering rivers, and via coastal communities to reach the final destination of Onomichi. Other highlights of the tour include trying your hand at traditional washi paper-making, experiencing the Shimanami Kaido bridge crossings, riding across many small islands on cycleways and paths, biking through rice paddy landscapes, and savoring distinct cuisine choices from a land like no other.
Nearby Rugby World Cup Match Host Cities:
Kobe, Hyogo Prefecture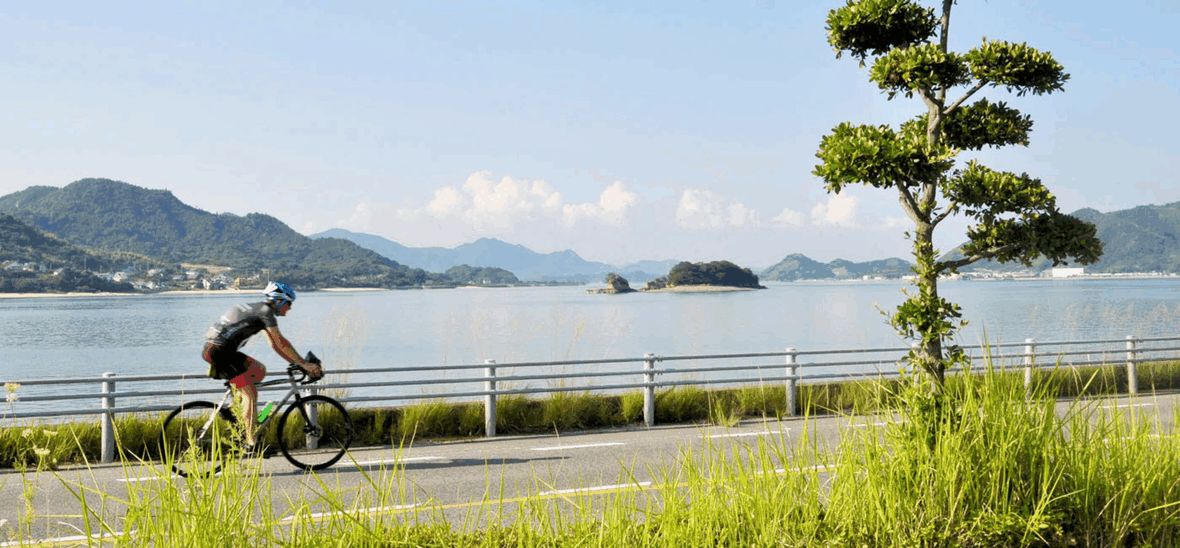 3.Legacy of Kyoto and Surrounding Prefectures
For a quicker route to dipping your toe into Japanese culture, this seven-day cycle tour will whisk you through the charming former national capital, Kyoto, and out into the surrounding spectacular countryside heading towards the spiritual spots of Mount Yoshino and Mount Koya. Pedal through bamboo forests, taking in magnificent temples and peaceful zen gardens en route. A unique feature of this tour involves a short stay in traditional Shukubo lodgings that are connected to a monastery whilst not forgetting to take advantage of the local onsen bathing on offer. In Koyasan at dawn, you can watch processions of monks wind their way through the quaint streets to morning meditation. The city of Wakayama is the last stop on this lovely introductory cycling experience of Japan with spirituality, tranquillity and beauty prime highlights on the tour.

Nearby Rugby World Cup Match Host Cities:
Osaka, Osaka Prefecture
4. Kyushu Onsen to Onsen
Enjoy a 6-day cycling romp on Japan's Kyushu Island from Fukuoka to Beppu town. Stay off the tourist track as you explore this southern gem and experience some of the finest onsens (hot springs) in the country. Discover the rugged landscape of the region as you cycle around the perimeter of Mt. Futago volcano and experience unique hot springs along the way including shooting geysers, colorful bubbles and stunningly situated springs overlooking the clear blue sea. Journey through traditional rural communities, find hidden temples in the forest, delightful beaches, samurai districts, castles, and heritage-rich lands.
Nearby Rugby World Cup Match Host Cities:
Kumamoto, Kumamoto Prefecture
Oita Prefecture
Fukuoka Prefecture, Fukuoka City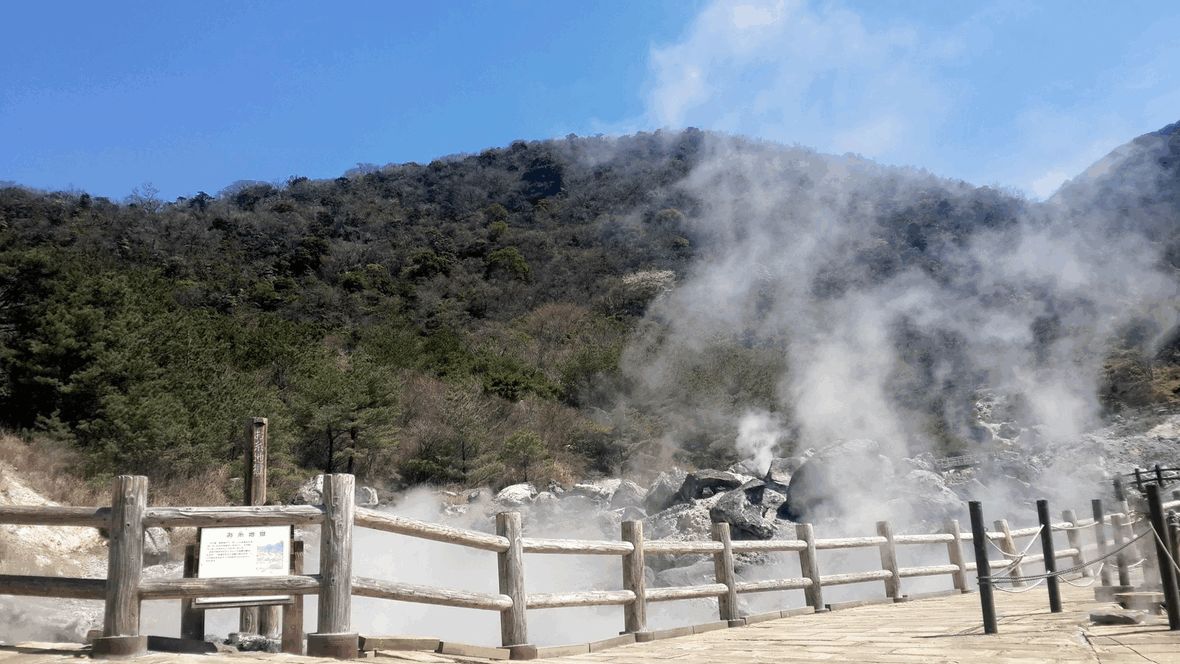 5. Highlights of Hokkaido
Take a walk on the wild side as you join a two-week mountainous cycle tour on Japan's northernmost main island, Hokkaido. Known as the wild frontier of Japan, you'll be privy to a part of the country that is ruggedly beautiful and full of natural splendor. Cycle on the country's highest paved mountain pass, pedal past one of clearest lakes in world, visit the remarkable Wild Flower Park, and go brown bear spotting in Shiretoko National Park. This part of Japan is full of wildlife, volcanoes, pristine lakes, vast forests, fields of flowers, UNESCO World Heritage sites, and the ever-delightful onsens. Aside from the glorious biking you'll experience some of the best seafood in the country as you cycle from Sapporo to Abashiri. Seriously wild!
Nearby Rugby World Cup Match Host Cities:
Sapporo, Hokkaido Prefecture
Kamaishi, Iwate Prefecture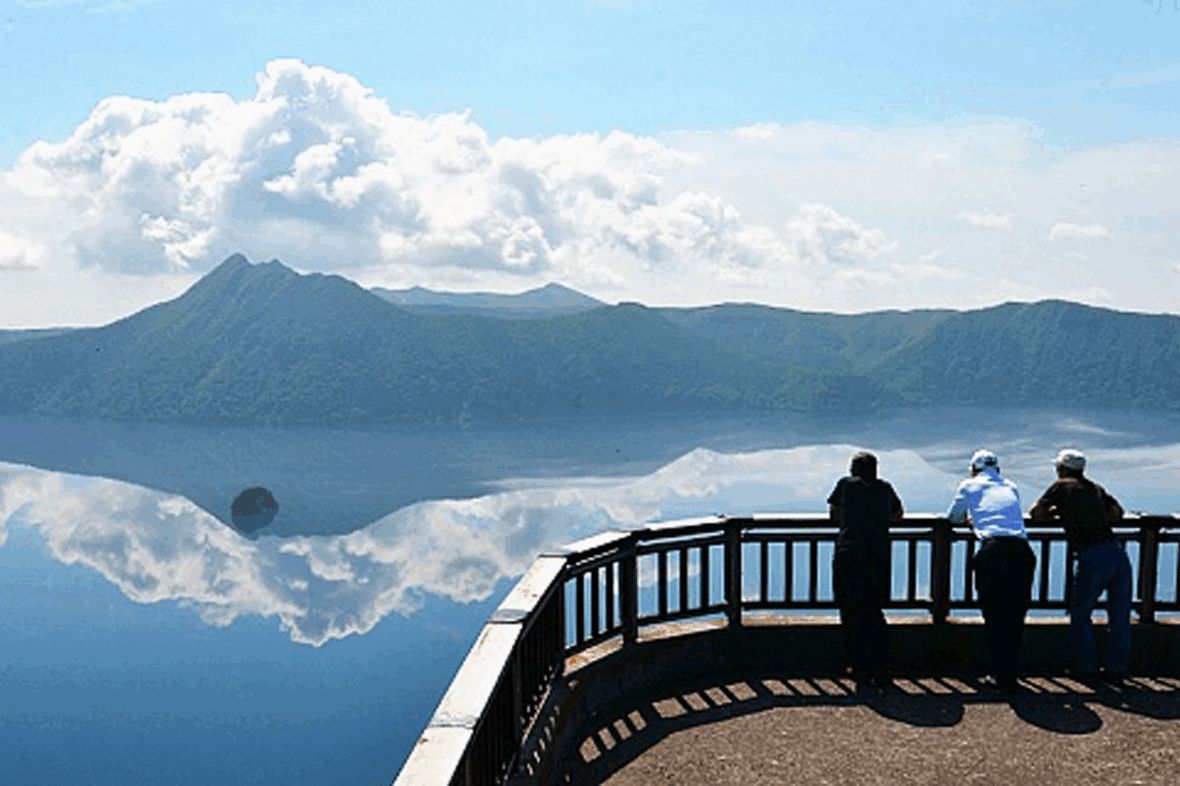 6. Japan's Noto Peninsula
Spend nine active days discovering Japan's Noto Peninsula as you cycle this coastal route and explore a beautiful protected national park. Pedal past terraced rice fields on cherry blossom paths with the snow-covered Japanese Alps painted on the background. Explore the narrow, atmospheric lanes of Takayama's old city, wooden sake breweries, and mineral hot springs that proliferate the region. Visit the UNESCO World Heritage site of Shirakawa-gō, culture-rich Notojima Island in the Nanao Bay, and gaze in awe at the natural arch carved into the cliff by the tides at Ganmon Caves. Enjoy this special corner of Japan as you ride from Kanazawa to Takayama on an exceptional biking holiday adventure.
Nearby Rugby World Cup Match Host Cities:
Shizuoka Prefecture
Toyota, Aichi Prefecture