Vietnam is a country synonymous with jaw-dropping beauty and stunning diversity. There are glorious beaches, rugged mountains, never-ending rice paddies, and the infamous Mekong River Delta waterways just waiting to be discovered on two-wheels.
For history buffs, the country's devastating past is on display throughout the country, while the world famous coastal archipelago of Ha Long Bay is a must-see. Round each day off with a delicious dish of your choosing and have a chat with the friendly locals – an authentic highlight of any trip to Vietnam.
Prime cycling time is in the spring and autumn months but any visit between March and September will ensure a wonderful time with warm weather. During this time there are a number of festivals to revel in, with the celebration of National Day (September 2) a particular highlight; this commemorates the declaration of independence from France and wild street parties are held countrywide.
With so much to dive wheel and helmet first into, this gorgeous country really is heaven for cyclists, but where are the best places to cycle in Vietnam?
1. Mekong Delta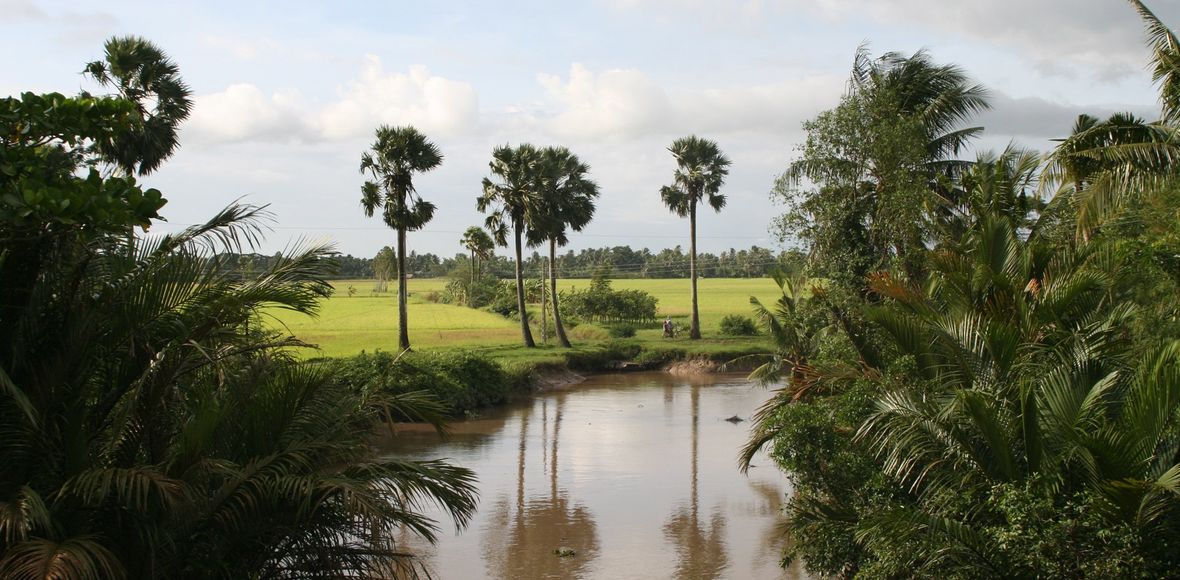 A stupendous maze of rivers with floating markets, pagodas, green luscious countryside, and cute little streets make this a dream to ride. Known as the 'rice bowl' of Vietnam, foodies will lick their lips as they pedal along fertile lands that produce stunning tasty fruits, vegetables, and, of course, rice. A true feast for the eyes and the belly, it is little wonder this glorious region of Vietnam is considered of the most bike friendly locations in the world.
More Related Tours:
2. Hoi An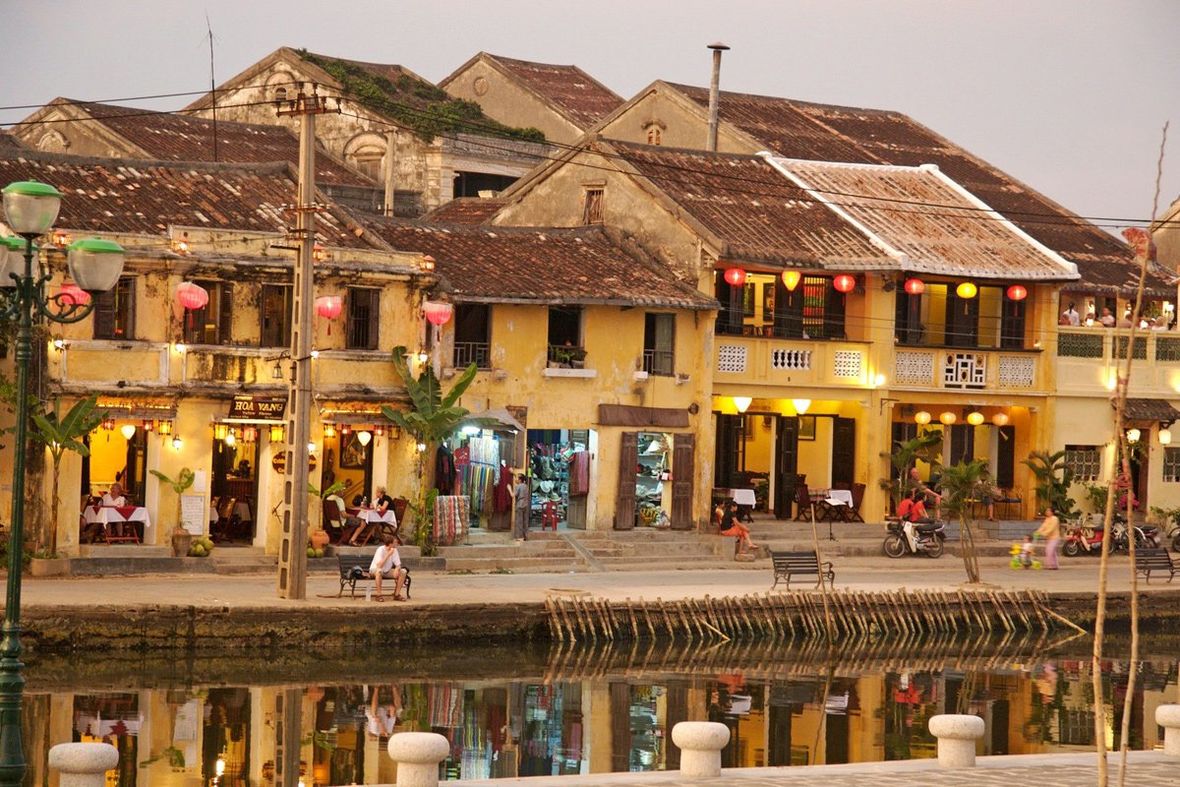 A beautiful and historic city befitting of its UNESCO World Heritage Status that is superb for a casual ride around, but pedal a little further out to uncover the wonderful countryside and a real slice of Vietnam. Wake up early to bask in the city's charms then pedal out into the sweeping countryside to meet the locals who make this place tick. Witness their traditional customs such as weaving, boat building, and rice wine making while continuing to ride past gorgeous bamboo houses and never-ending rice paddies.
More Related Tours:
3. Dalat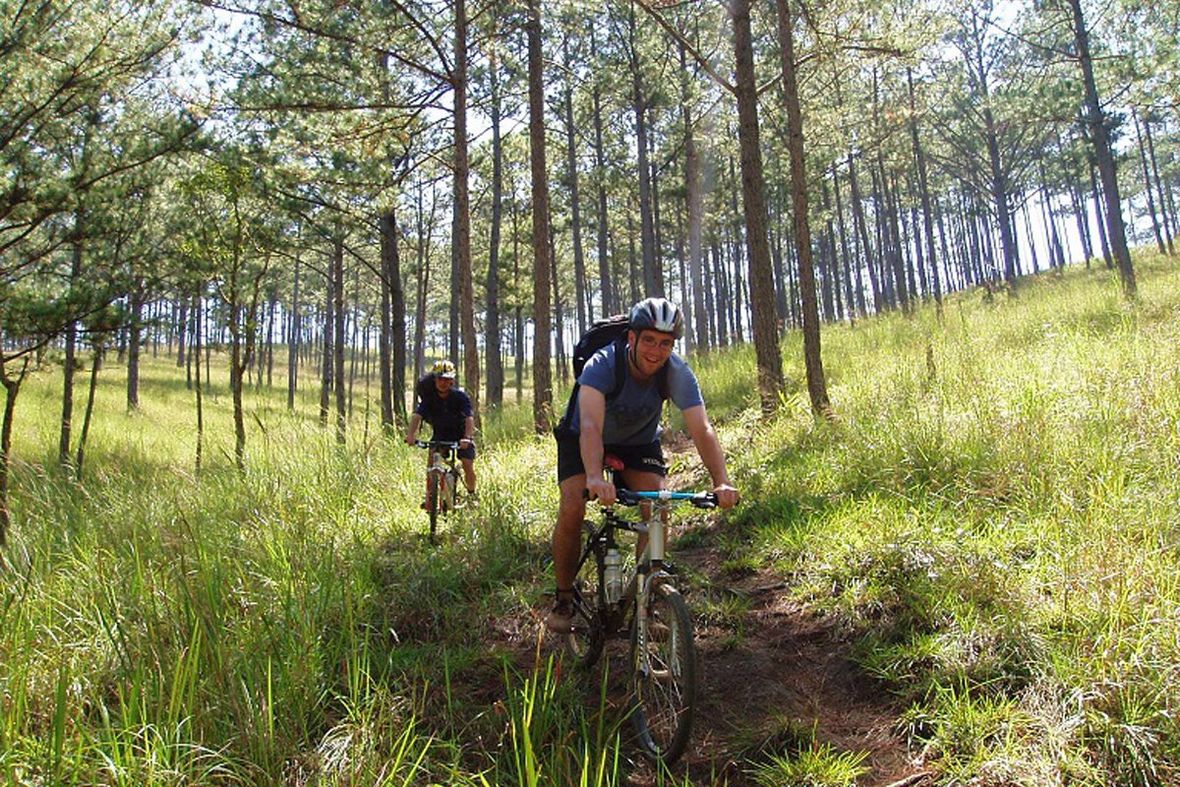 Cool mountain air, jaw-dropping views, and superb forest trails make this Central Highlands gem a paradise for mountain bikers. The hilltop town of Dalat was always favored as a retreat during the French colonial period and now for honeymooning couples, but cyclists will fall in love here, too. A dazzling mix of ascents, descents, and single tracks leads riders through spectacular pine forests, fields, past fragrant coffee plantations, and up and down glorious mountains. Along the way you can also meet local tribe people who call this magnificent place home.
More Related Tours:

4. Nha Trang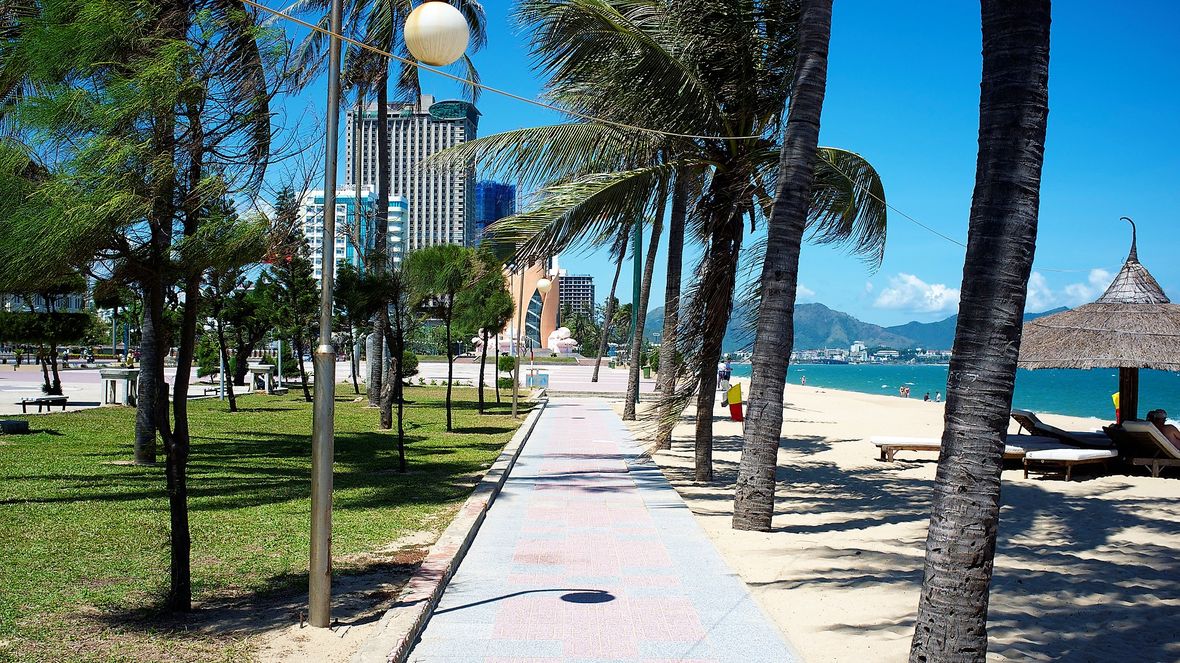 Bask in the blues of the ocean and the golden sands of Vietnam's best beach on a chilled out ride and then down a delicious locally brewed beer to top it all off. This is what Nha Trang is all about - pure refreshment for the soul, eyes and, of course, stomach. The descent down here from Dalat's cool mountain air will get your adrenaline pumping and the views will be etched into your mind forever before you glide into the city and along the beach. Simply stunning!
More Related Tours:

5. Cat Ba National Park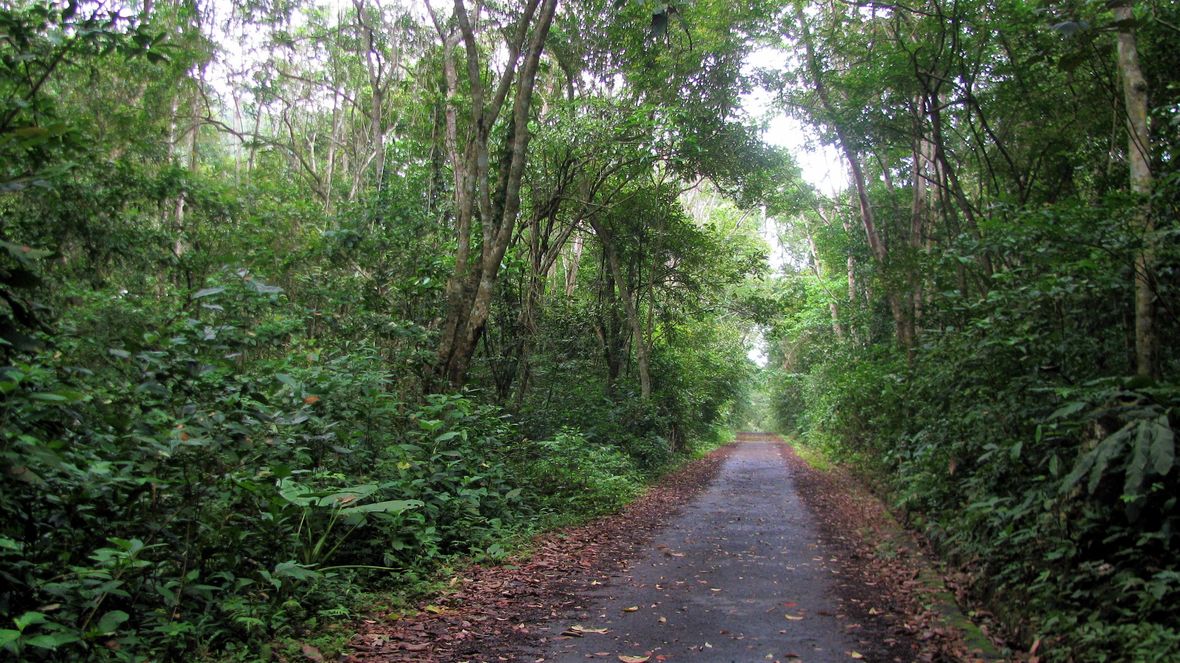 Go off the beaten track and discover the indigenous fauna and animals that make this exquisite island one of the best rides while in the northern region of Vietnam. Cat Ba is easily reachable on a short boat journey, and while Ha Long Bay may steal all the attention, none of its other islands have cycling quite like this. The national park is simply bursting with nature, so hop on your bike to explore secret beaches, magnificent valleys, mountains, caves, and so much more.
More Related Tours:

6. Sapa
Hit the hills in the mountainous northwest of Vietnam for some glorious mountain bike riding that mixes never-ending green valleys, gorgeous vistas, and splashes of bright traditional clothes worn by the local tribes people. Take the time to discover the interesting culture and history of these beautiful and welcoming indigenous people before grabbing your bike and tackling the challenging varieties of terrain. Sapa is a must-ride and must-visit while in Vietnam.
More Related Tours:

7. Hai Van Pass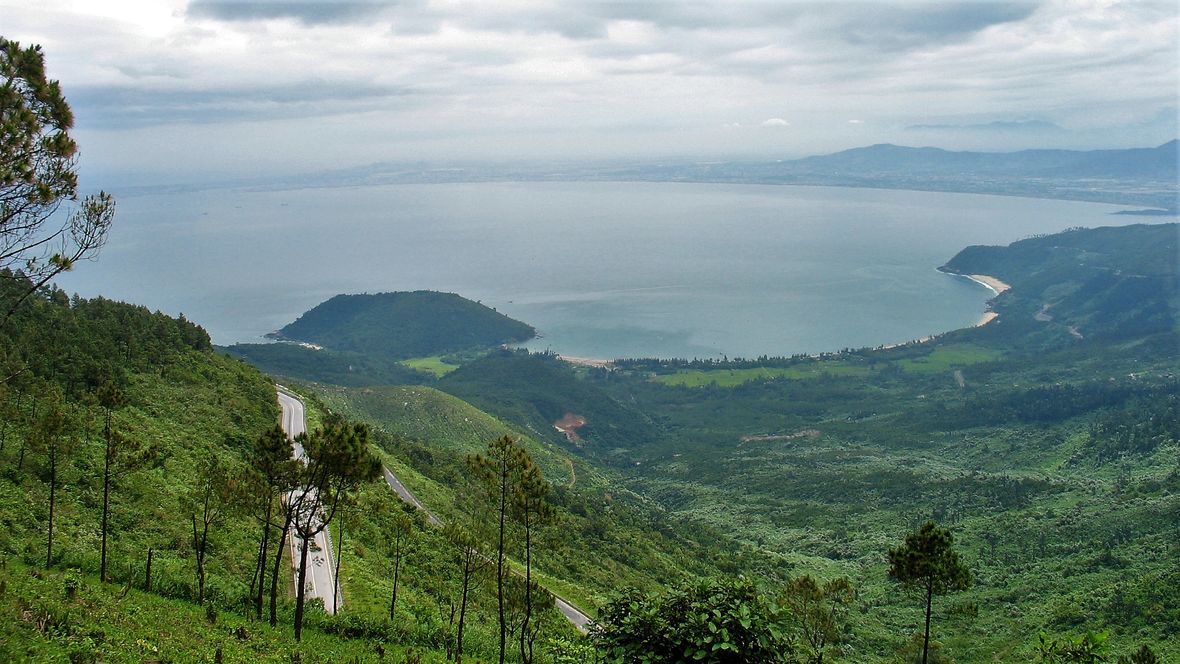 Spectacular vistas, towering mountains, and breathtaking ascents and descents – this is a ride for the pure adrenaline junkies and experienced riders out there. In total it is an 11 km climb and at a 7% gradient for much of it. This is not a ride for the faint-hearted, but oh boy, are those views of the gorgeous coastline and the exhilarating descent down to the sea worth it. Breathless at the end of it, you will be immediately understand why this is ranked one of the top rides in southeast Asia.
More Related Tours:

8. Hue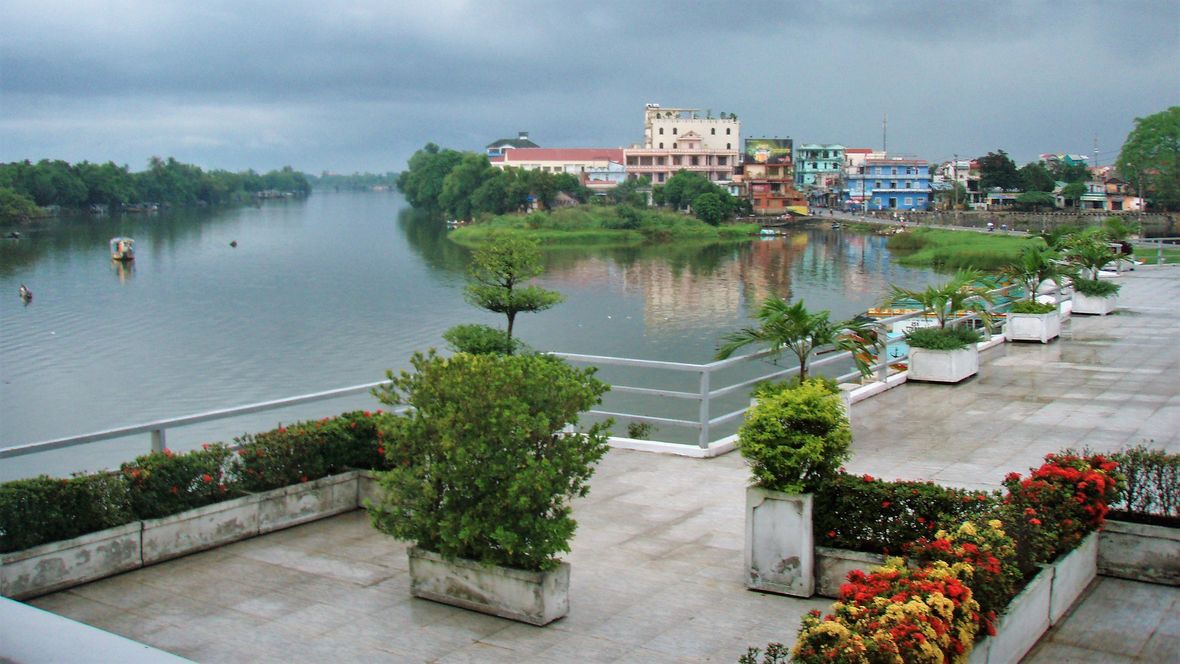 Glide around at a leisurely pace and soak up the fascinating history of Vietnam's former Imperial capital. Situated on the Perfume River, Hue is packed full of historic sites such as the Forbidden City and Tu Duc's tomb and it will come as no surprise that this was a city left in ruins by the war with America. Two-wheels are perfect for exploring the years of interesting stories found on every corner while heading out along the peninsula brings with it more fascinating tales and sights to behold.
More Related Tours: