There is something smug about a winter vacation to warmer climes and who doesn't love a little smugness to lighten the mood and to feel like the competitive cat that got the cream in these often sobering times. Jetting off to a sunny and warm spot for a joyful bike tour could be just the tonic for the winter blues. Aside from the vitamin D benefits, enjoying an active vacation somewhere warm, when your hometown may be layering up and bracing for the cold, can really extend the good vibes of summer, shorten your winter, and frankly just be a tremendous time to travel.
Of course, there is much to love about the frosty fingers of a cold winter, but if you've got a bicycle holiday in mind, you'll likely want to be pedaling in warmer environments. There can be less tourism during the winter months and prices may be cheaper, although bear in mind that locations who experience very hot summers may refer to the winter as their busier season when temperatures are more moderate and activities are more comfortable. It can also be easier to get time off work during the winter months, and you're sure to feel rather pleased with yourself as your friends and neighbours complain about the cold while you pack your shorts and swimwear for a break in the sun.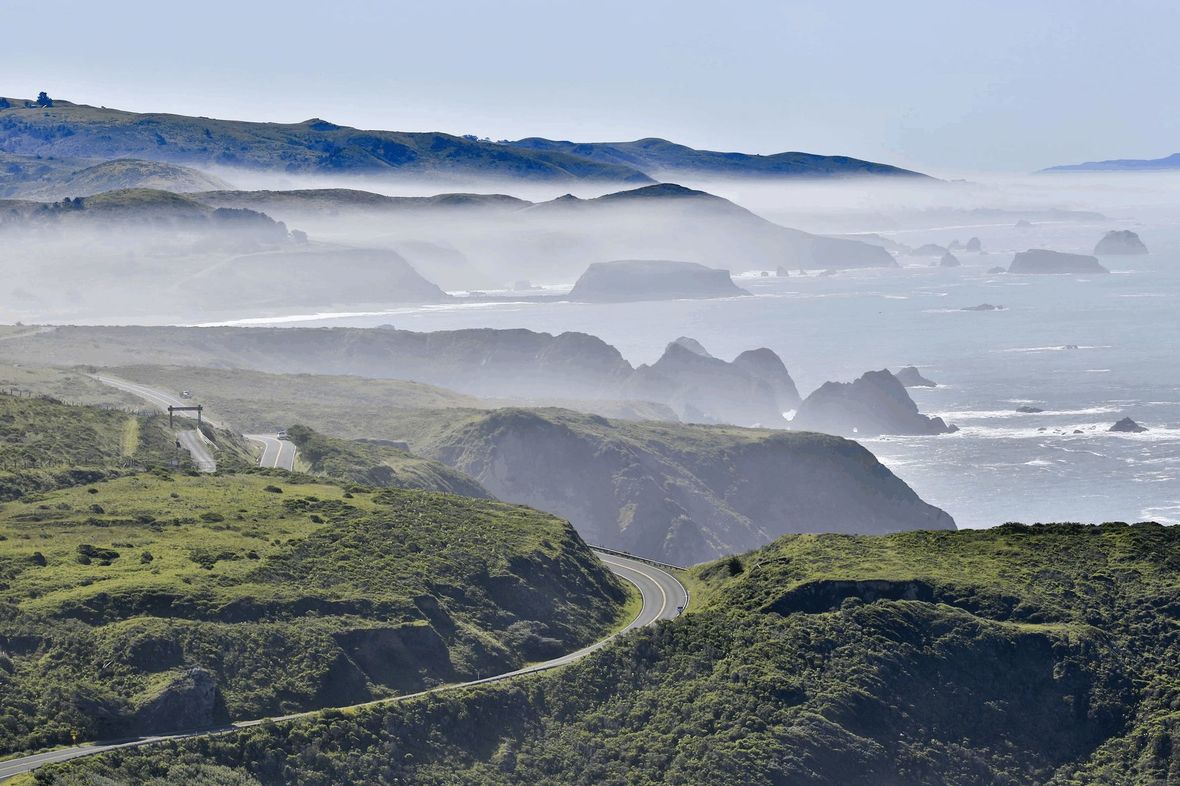 Florida

The sunshine state of Florida is a great place to start and always a popular place to go for vacations. During the winter months, the two Florida bike tours below offer active holidays in fantastic weather. With dates available from November through to March (winter months in the USA) this first coastal road cycle is well worth a look.
Ride the Florida Keys Overseas Heritage Trail on this fun tour below, with dates from December through to February. You'll also experience iconic activities such as an airboat ride through the Florida everglades.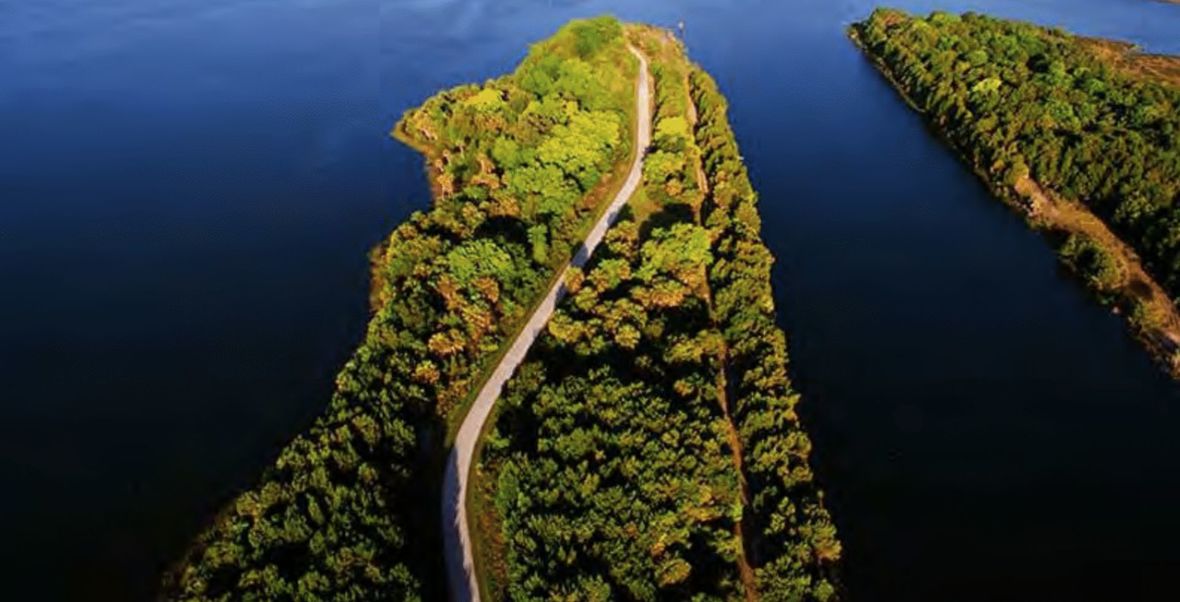 Arizona

Heading over to the southwest, the desert state of Arizona, home to the glorious Grand Canyon, is a superb place for winter sun. Starting in Phoenix the short MTB trip below certainly hits the spot with a guided winter tour (October–March) on one of the best trails in the region.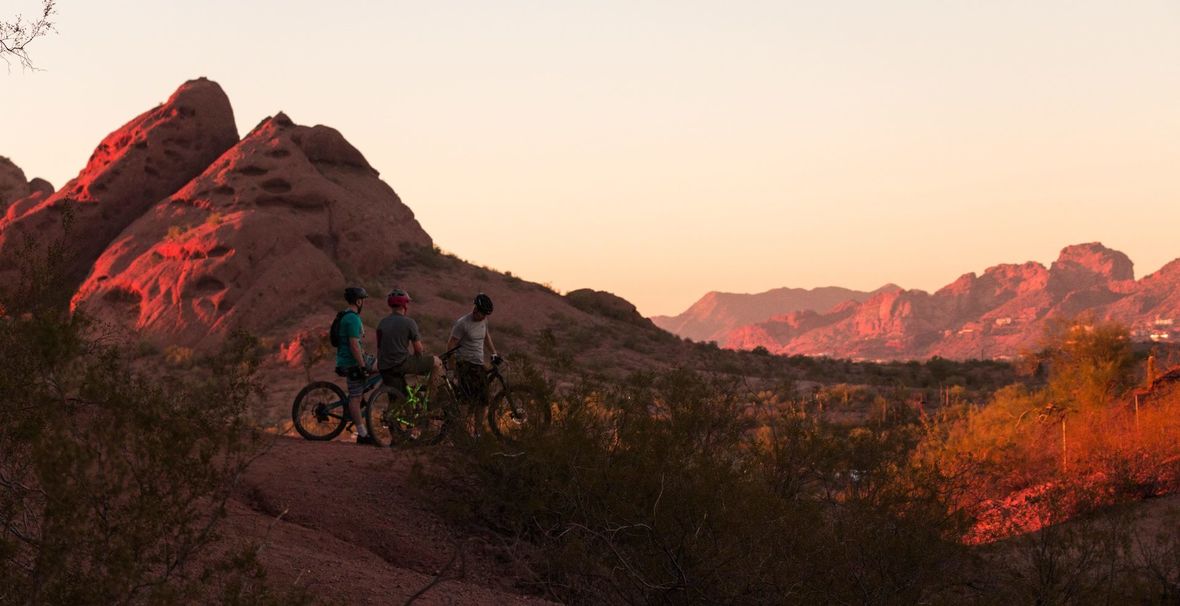 Nevada

Ride the Mojave, mountain biking some of the epic Death Valley National Park on a 5 day winter getaway from Las Vegas. Despite the rather intimidating name, Death Valley is a fantastic place to mountain bike with over 350 miles of road and trails, and you can experience its untamed nature best from October–March on this bike tour.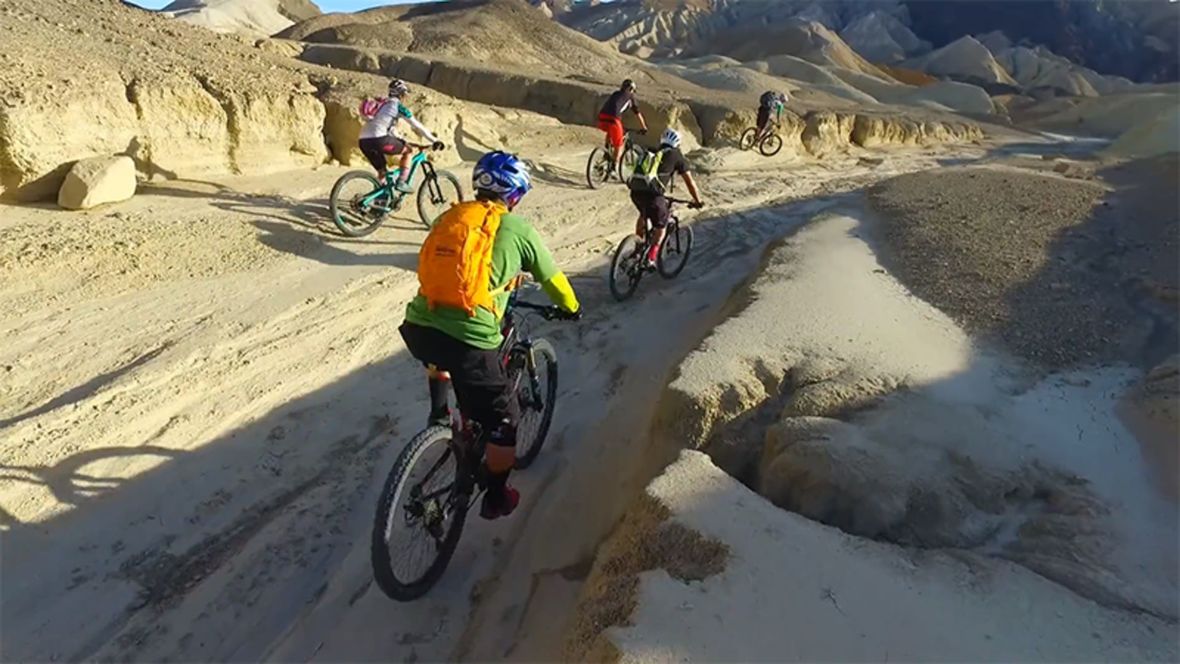 California

Sweet California is quite literally home to some of the best coastline in the country, stunning forests, deserts, mountains and everything in between. California is a wonderful destination for winter sun biking. Discover the Palm Springs and Joshua Tree National Park region by bike in November on this lovely guided bike and hike tour of Southern California.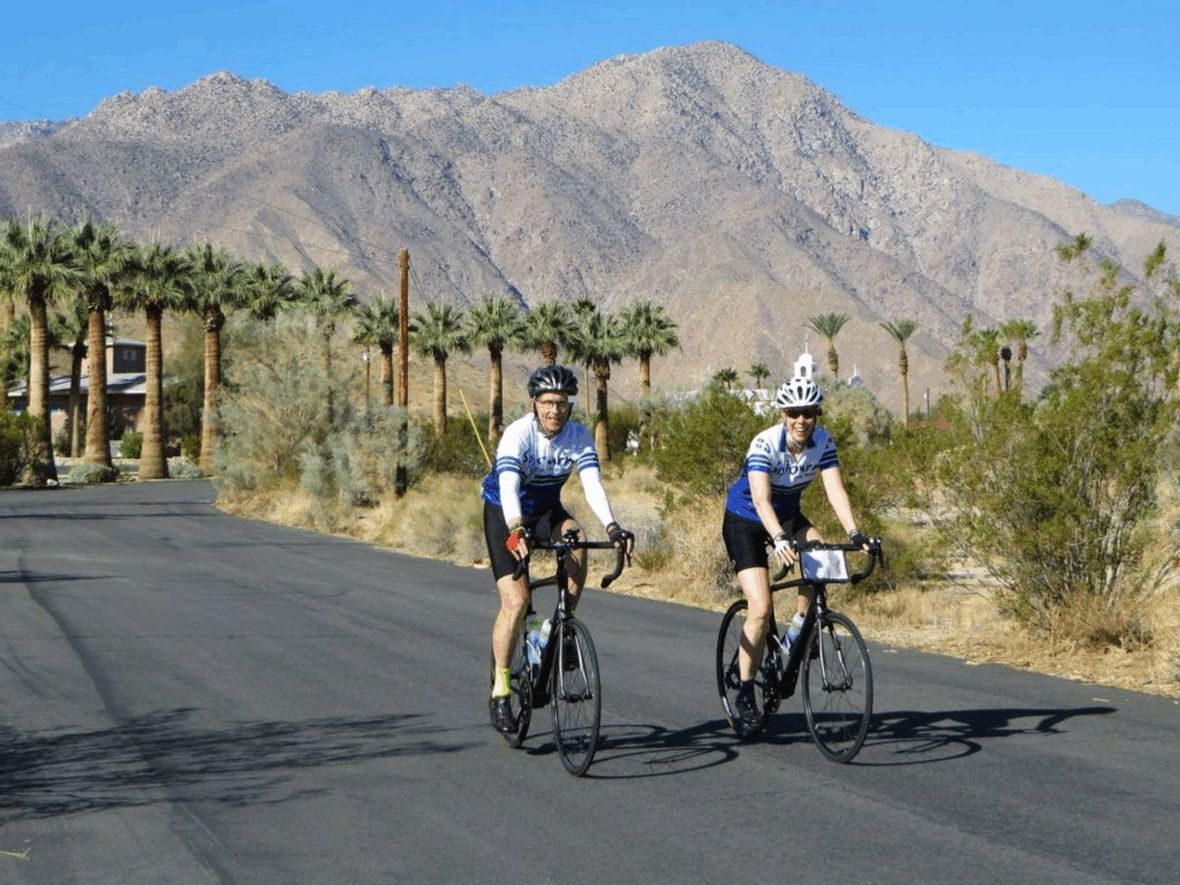 Whilst technically more of a fall trip, we had to include this e-bike tour of Sonoma and the Napa Valley, with dates for most of the year including October, bordering the winter season. It's simply a must-do bike tour for wine lovers and those looking for a laid back e-biking excursion.
Another tour skirting winter, the Big Sur road bike tour has dates throughout October and is one way to end the season on a high before winter sets in for good. Beautiful far reaching views are the order of the day on this 6 day guided tour taking in the central coast, wine country and the magnificent redwoods.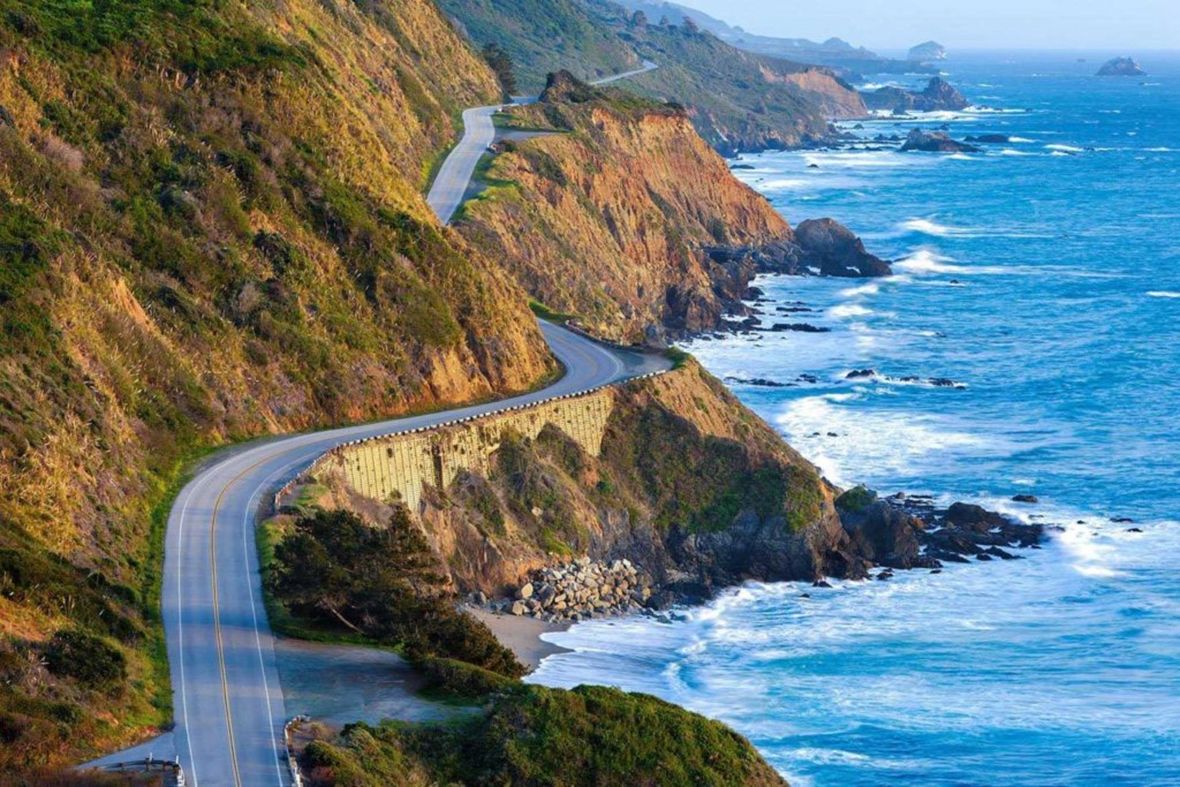 Hawaii

Hop over to Maui for a multi-activity adventure tour with dates from October through to March, securing your winter sun escape. You'll enjoy diverse and incredible views over the week, with some scenic cycling along with hiking, sea kayaking and even surfing.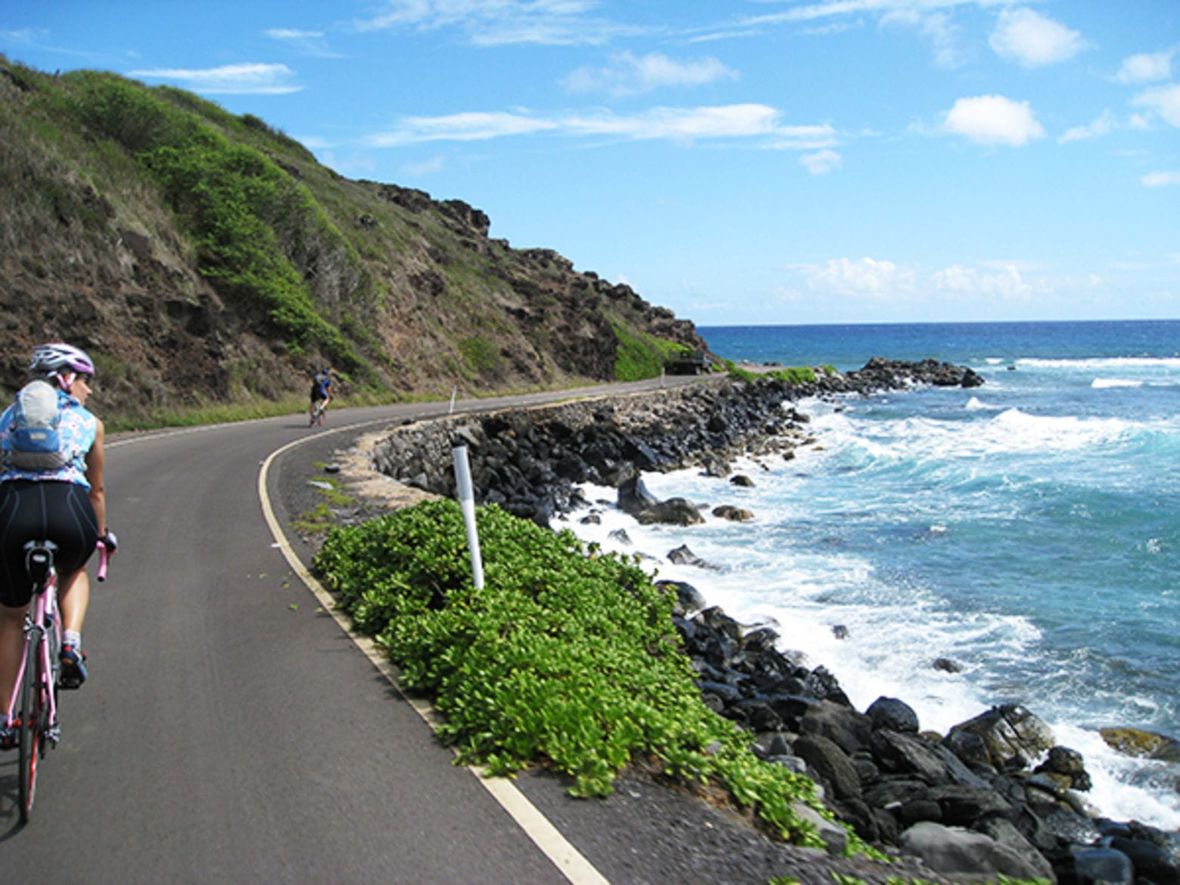 Georgia and South Carolina

With dates available in November and March, book-ending the start and end of winter, this southern tour is a real delight. Guided and fully organised, the history buffs among you will love the itinerary, and those looking for a charming vacation with moderate biking will also find their perfect match here in the low country.