Rail Trail bicycle touring is fast becoming a popular activity throughout the globe, providing the ideal setting for an active vacation. Taking your family or friends on a cycling adventure, following the path of an old rail route, affords many pleasures away from the stresses of everyday life. Read on to find out more about the where, why and how to cycle tour the rail trails of New Zealand and Australia.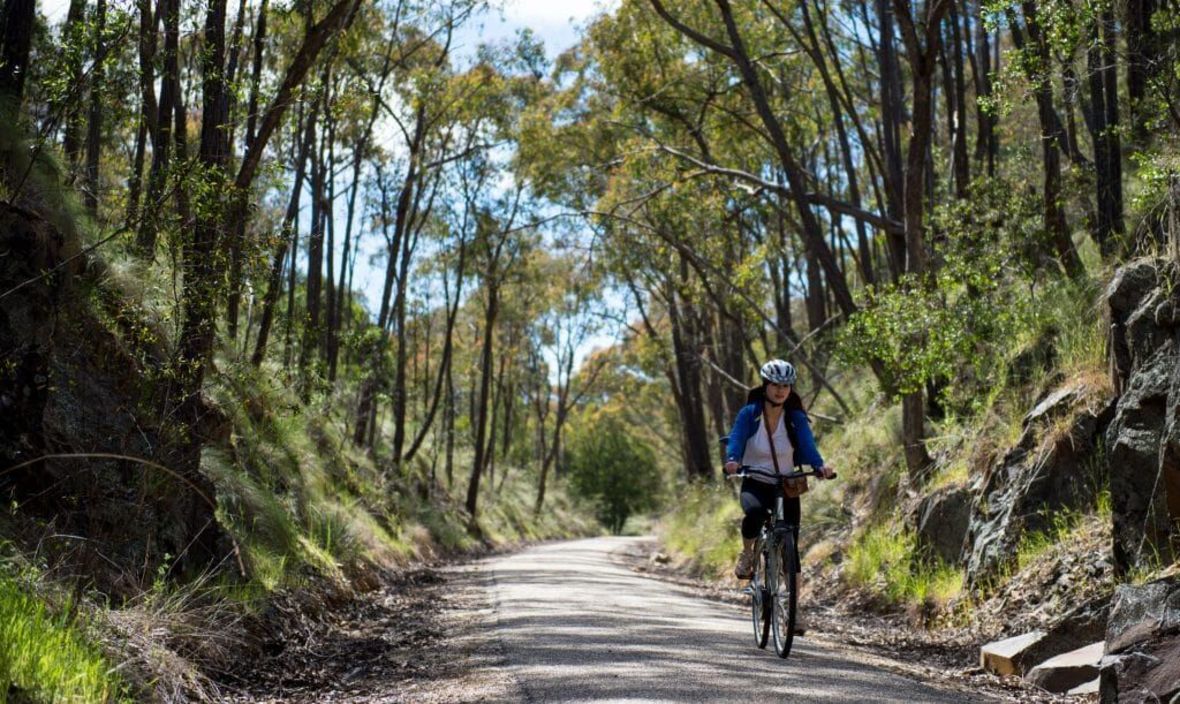 What exactly is a rail trail?
Is it a happy coincidence that the two words fit together in such harmony? I think not, dear reader. It's almost like it was meant to be and once you cycle a rail trail, you'll know exactly what we mean.
A rail trail is a stretch of disused railway that has been repurposed to provide a safe and scenic off-road, multi-use trail for walkers, cyclists and often also horse-riders. In recent years, across the world, numerous rail trails have sprung up and bicycle tours have followed, giving you a chance to explore a historic byway by the power of the primitive pedal.
Why would I want to bike tour on a rail trail?
There are many reasons why you might want to jump on board...(excuse the pun) and embrace a rail trail bicycle tour. Terrain-wise, they are often fairly flat, cutting through dramatic expanses of land with ease and rewarding you with excellent views. Anyone who might have travelled cross-country by train before will appreciate how train lines stealthily run through the path less travelled, and afford superb views that are often hidden from the roadrunners.
As there's no vehicular traffic, rail trails are great for families looking for a safe, off-road experience that's enjoyable for all. Of course, families aren't the only group who may be looking for an idyllic off-road biking experience and the rail trails certainly can cater for all. They truly are worth a peek and usually cover a long enough distance that you can find tranquil isolation for a while before happily passing other devotees, nodding in that slightly smug manner that acknowledges you are both privy to the secret world of rail trail touring. Ssshush! Don't tell anyone.
It goes without saying that journeying along an old railway route is an historic and often cultural endeavour. Marvel at the giant trestle bridges that occupy many routes, or the faded platforms and stations that may have a new lease of life as a cafe or museum. Reflect on a bygone age and feel the satisfaction and wholesome weariness that comes after spending a day exploring new terrain by bike.
Conveniently, as one might imagine for a rail route, there will be handy stops along the trail at spaced intervals, perfect for tour diversions and sight seeing as you go. Thus providing the ideal framework for a multi day cycle tour with options to stop as you pass by.
Whilst there are now rail trails throughout the world, here we've pulled the best cycle tours from Australia and New Zealand that traverse these ancient tracks. Discover these two incredible countries via a rail trail cycle tour and enjoy a relaxing yet active adventure like no other.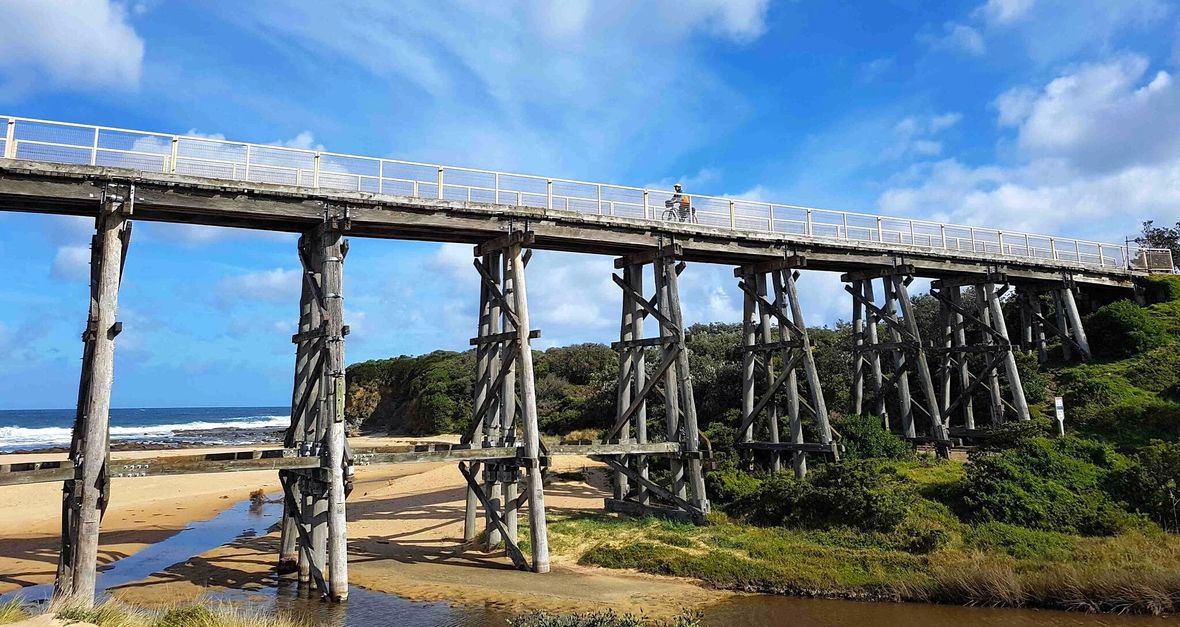 Australian Rail Trail Cycling Tours

1. Murray to Mountains Rail Trail, Victoria
Pedal the northeast region of Victoria via the glorious Murray to Mountains Rail Trail. Below are two tours traversing this lovely rail trail, one guided and one self guided, both leisurely cycling the flat and mostly downhill terrain of the trail interspersed with multiple visits to local wineries along the way. This Victorian locale is a well-known gourmet hub and the cycle tours aptly indulge in sampling the local offerings whilst riding an iconic route.
2. Gippsland Rail Trails, Victoria
Occupying the southern reaches of the state of Victoria, the Gippsland region is arguably the mother of the rail trail scene in Australia. With the East Gippsland Rail Trail, Gippsland Plains Rail Trail, Bass Coast Rail Trail, Gippsland Lakes Discovery Trail, Great Southern Rail Trail, Tarra Trail, Grand Ridge Rail Trail and Tyers Junction Rail Trail within its borders, it's no surprise that there is a large concentration of cycle tours in this region.
Explore the self-guided Gippsland tours below and see why this is an unmissable region for rail trail expeditions. Ride through farmland and forest between the coast and the mountains in some of the greenest countryside of Australia with gigantic timber trestle bridges punctuating the route. Cycle the gentle trails of Gippsland and immerse yourself in the peaceful surrounds, looking out for curious wildlife you may encounter along the way.
More related tours: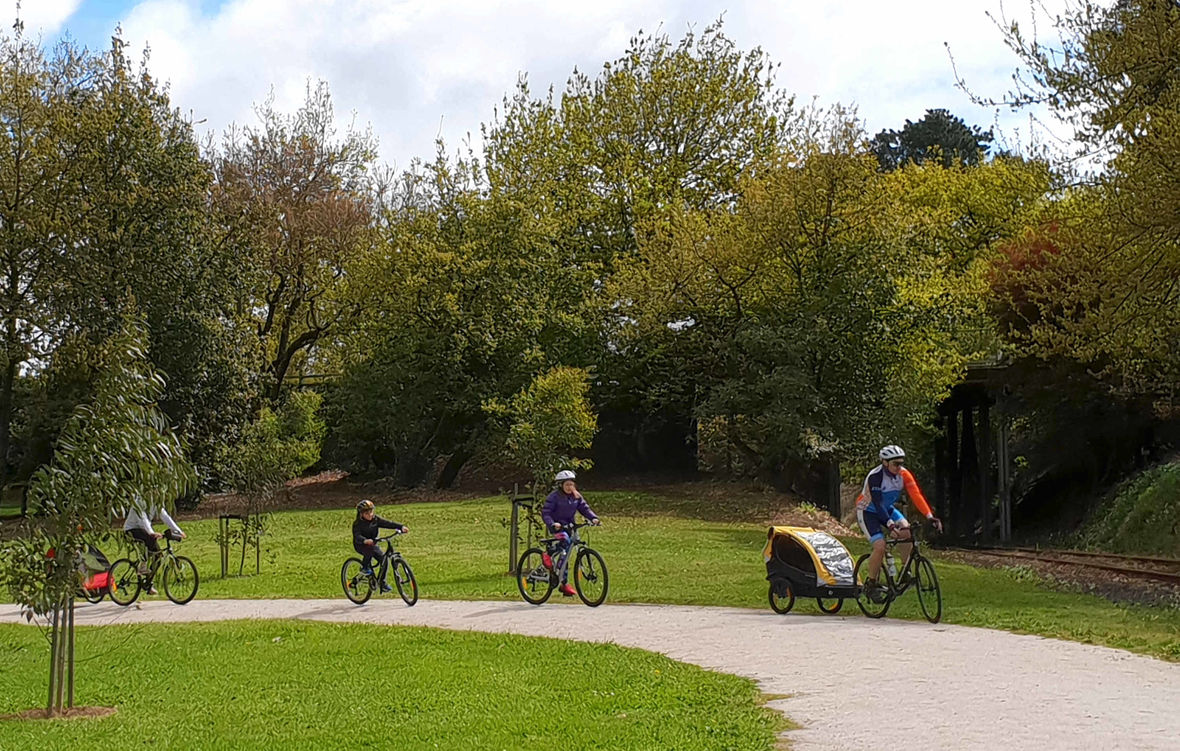 3. The Riesling Rail Trail, South Australia
Nestled in the Clare Valley, the Riesling Rail Trail is a classic example of a rail trail that is wholly accessible for all. Not only that, but the trail hosts a ridiculous amount of wineries along its route, as you may have guessed from the name, and fantastic food offerings to boot. With delightful vistas, reminiscent of Italy perhaps with rolling, vineyard-clad, hills, the trail itself is much flatter and easy to manage for all abilities.


4. Brisbane Valley Rail Trail, Queensland
Visit Australia's longest rail trail (100 miles) on a luxurious guided bike tour exploring rural Queensland. This unique experience is part cycle tour and part hiking adventure, as you tramp the Scenic Rim, one of Australia's Great Walks and cycle the splendid rail trail. Enjoy luxury accommodation, gourmet food and incredible scenery. The rail trail itself is mainly downhill, but the hiking is for those who love an active adventure.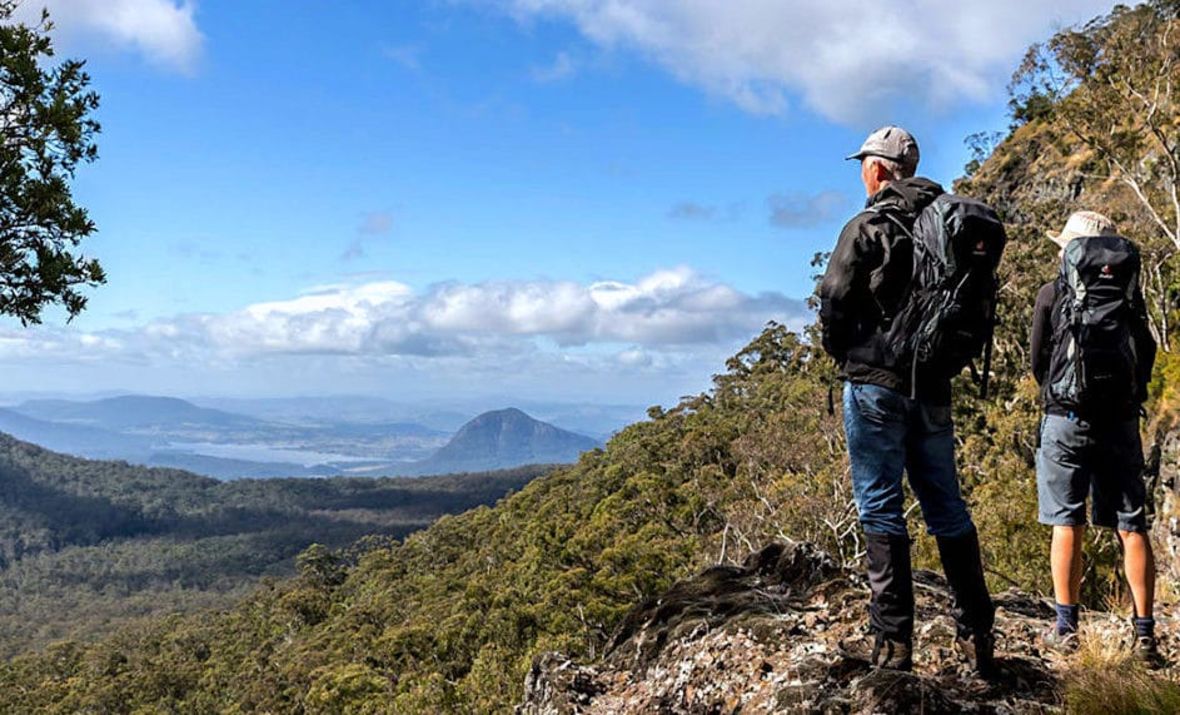 New Zealand Rail Trail Cycling Tours

5. Coast to Coast Rail Trail, Northland (North Island)
Moving over to New Zealand, first up is the meandering Coast to Coast Rail Trail located in the far north of the country. Spend some time exploring the beautiful Bay of Islands on a guided cycling tour that utilises the disused vintage railroad of the region. Beginning and ending in Auckland, this short tour also travels on quiet country lanes between rail trail adventures and offers a leisurely sojourn around a lovely part of the country.
6. Hauraki Rail Trail, Bay of Plenty (North Island)
A further North Island rail route tour, departing and ending in Auckland again, this 3 day guided journey follows an easy and flat trail with added attractions that might suit some families in particular. Included in the cycle tour is a memorable visit to the Hobbiton Movie Set so that fans, young and old, can pay homage to one of NZ's most famous exports. With scenic cycling through the epic Karangahake Gorge, and sweeping sights at the beautiful, remote expanse of Waihi beach, there's plenty to occupy all ages along this delightful rail route.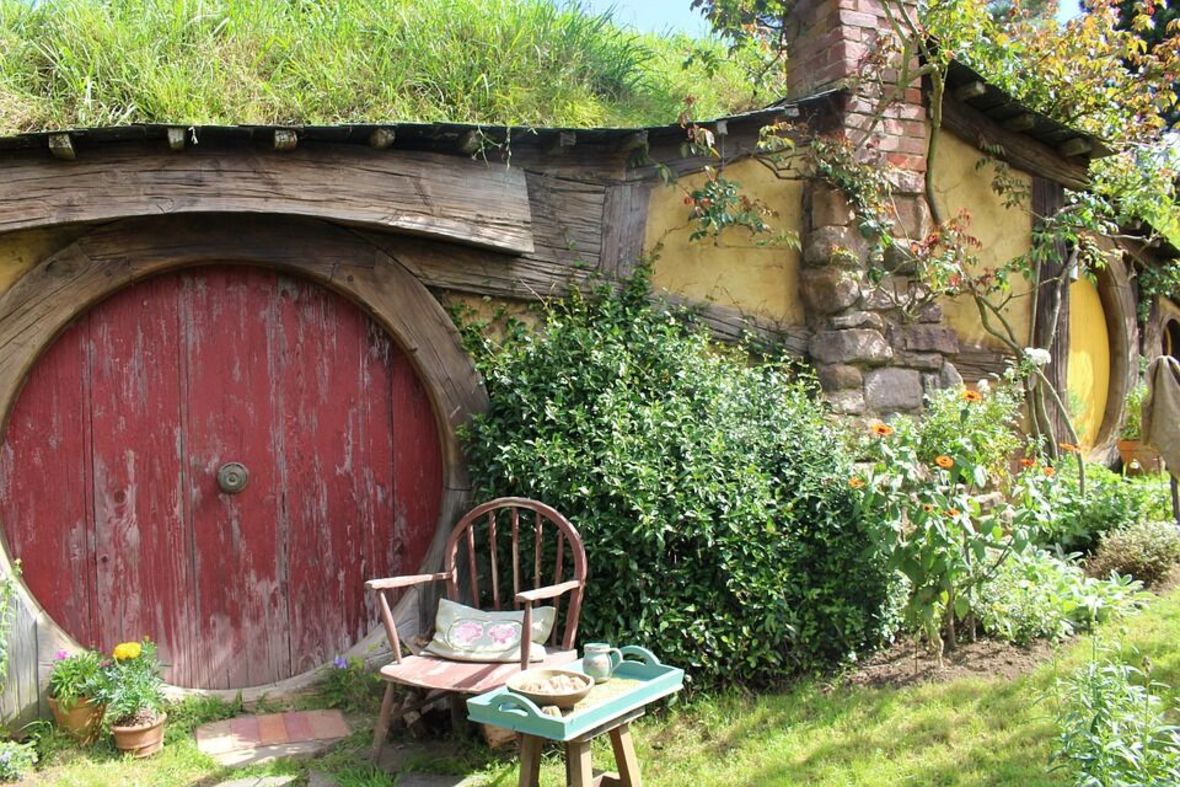 7. Otago Rail Trail, Otago (South Island)
Last, but by no means least, is the magnificent Otago Rail Trail, starting close to Queenstown on New Zealand's South Island and venturing into rural climes. The tours below offer alternative experiences, from a self-guided luxury e-bike escape with wine tour, options to enjoy jet boating and a 4WD safari, to a guided adventure for those on a budget. Conclude with a sublime ride on the Taieri Gorge Train ending in the vibrant city of Dunedin.