Oh the joys of parenthood, it really is a smooth ride, said nobody — ever. Well, my friend, what if you could ensure a ride that's mostly smooth and always fun, safe in the knowledge that the kiddie winkles are breathing in fresh air, enjoying themselves immeasurably, learning, discovering through active engagement and experiences, energetically moving about, and collapsing in giggles and tiredness at the end of a jam-packed day? And it's not all about the rugrats; what if there's ample space for you to enjoy the ride, explore new territory, and relax, knowing that this vacation was the best choice for you and your family? Of course you would!
It can be a tough decision, deciding to pack up the family for a cycling tour, confidently dedicating the time and money set aside for a precious and well-earned holiday and throwing all your eggs in the bike basket, so to speak. How do you know the children (and parents) will love it? Are you all ready for such an active vacation? Can you afford to take the risk? Are the kids old enough? Before you know it, you've talked yourself down and are dutifully booking the same old summer, shutting out the niggling voice muttering on about leaps of faith, wonderful wholesome fun, awesome memories, and life-affirming moments.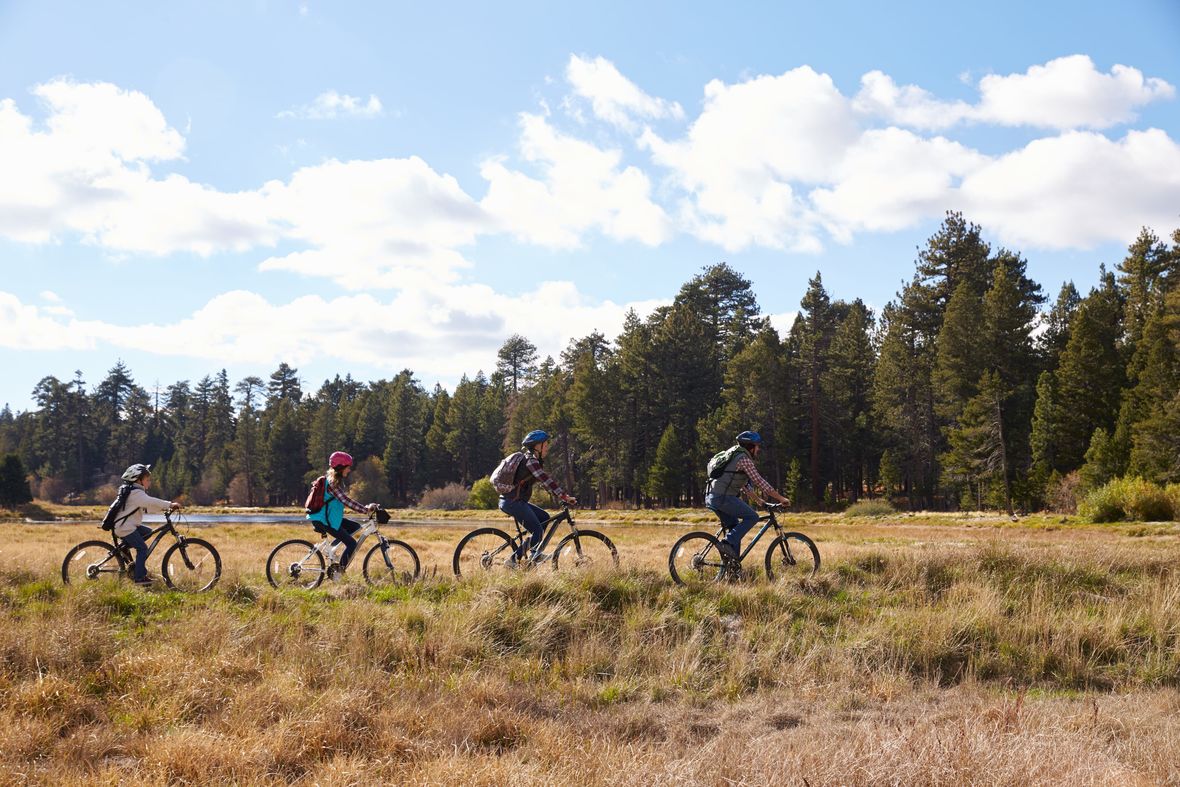 If you're on the fence or even just starting to consider this type of excursion for you and your children, then we've got you covered. Read on, comrade, and lay those fears to rest!
From what age can children go on a multi-day bicycle tour?
The answer is any age! This is really down to you to decide on what your limits and aspirations are, as there are tour lengths, styles, and equipment options suitable to include everyone.
Roar Adventures has lots of family-friendly cycle tours and the operators that cater to the family market tend to have an array of cycling choices for all ages. In terms of equipment, depending on the ages of your offspring, trailers and infant seats are often available, with children's bikes provided for older kids. Often, you can bring along your own bicycle or accessories if that's what you prefer, or perhaps you use this opportunity to try out some new rental gear. For example, hire an e-bike and see what all the fuss is about; you'll be chomping at the bit to tow the whole family with powered assistance to take your riding to the next level.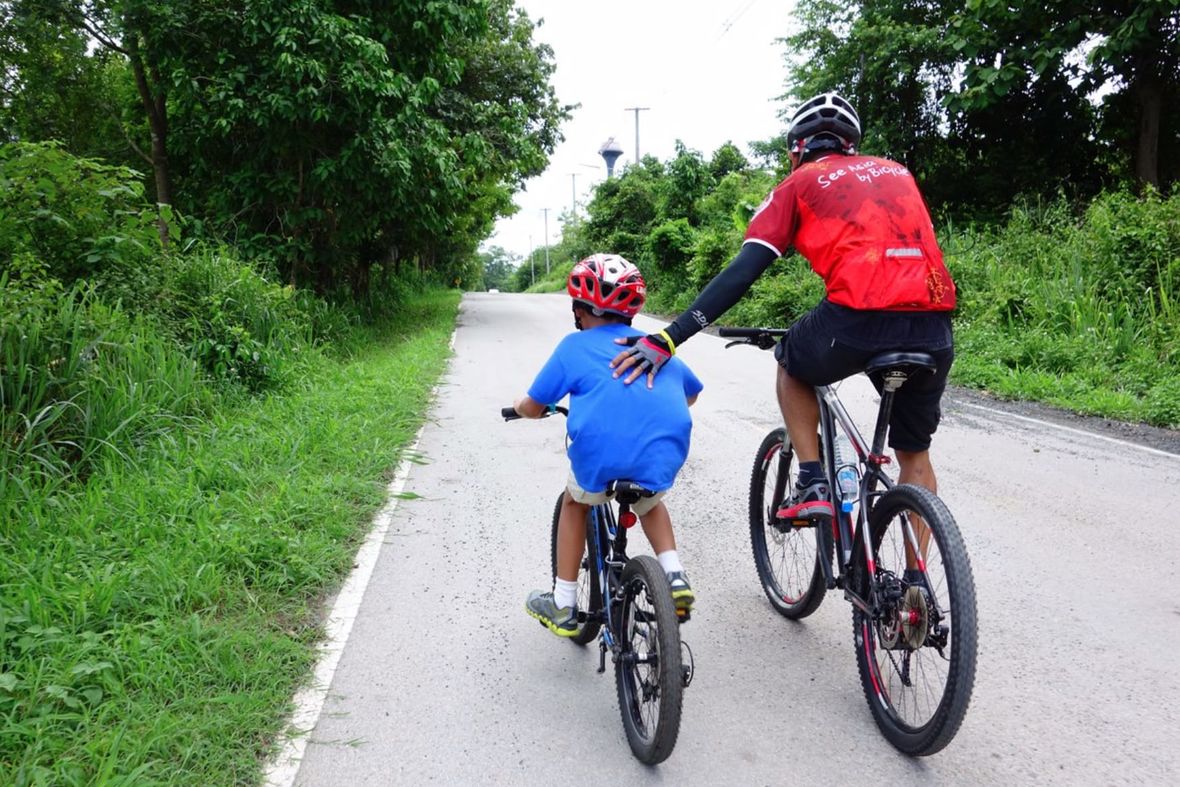 Bear in mind that cycle tours are divided into two categories — guided and self-guided — and self-guided tours give you much more flexibility in terms of your cycling pace and schedule, potentially making them a better choice for your first family bike tour. You may not enjoy the more organised regime of a guided cycle adventure if little Timmy has a wilful streak that can lead to plans being turned on their head at frequent intervals. Conversely, biking on an organised guided tour with other families can be refreshing, with newfound friends and best behaviour all round. Additionally the vehicle support often available on guided tours could be just the safety net you need to take the leap.
There are so many options now available for cycle touring that even entry-level cyclists can really enjoy a full-time biking holiday. What better way to introduce your kids to the cycling spirit for life?
Is my family ready for an active cycling vacation?
Yes! The cycling part of the tour can very much range from low to high exertion and Roar Adventures can help you find the perfect holiday that fits to your ideals. At the low end, for example, we have a superb seven-day family cycle in New Zealand that covers just 45 km (28 mi) over the week, with lots of family-friendly activities and time to explore factored in. At the high end, the sky is really the limit!
Aside from the daily distance, elevation and terrain will affect the tiredness factor and enjoyment levels for everyone. Most tours designated as being suitable for families bear these aspects in mind and each tour description and daily itinerary gives detailed information about what to expect. Many of our family-friendly tours involve riding on safe, on and off-road dedicated cycle pathways or byways over smooth tarmac terrain, making for a pleasurable biking experience, especially if you are towing a trailer or are a slightly wobbly youngster.
We are now starting to see a lot of emerging tours that take place on 'rail trails', ideally situated for a unique family cycle tour. These rail trails are usually old railway lines, no longer in use, that have been converted to fascinating cycle pathways — safely away from most motorist's roads and often steadily flat and with convenient rest stops along the way.
Pros and cons of taking the kids on a bike tour
There are so many benefits to a family bicycling vacation it's hard to know where to start.
Experiencing a new culture or country from the seat of a bike is a very special and unique perspective, something that touches the heart of many a hardened (adult) cyclist. Giving your child a grassroots, authentic glimpse into the lives of locals can be a truly magical experience, often leaving a lasting impression and teaching a myriad of unspoken lessons of life, humility, compassion, and vigour.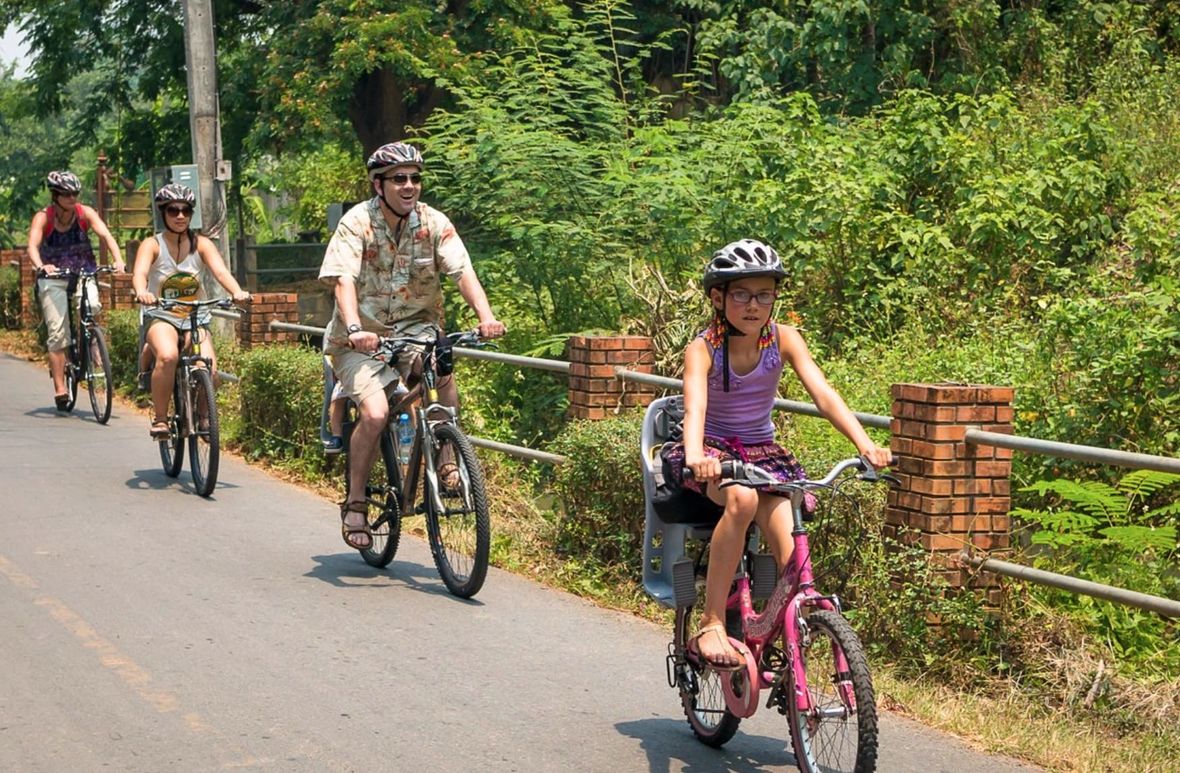 Aside from the life-affirming nature of a cycle tour, the family bonding you'll experience from a holiday like this is immeasurable. Traversing new lands under your own pedal-powered steam and embarking on new adventures together daily tends to do that. You'll share laughs and smiles together more often than not, and even if there is the odd teeter here or there, you'll make everything better, and come out the other end victorious — true family cycling pioneers, exploring the world by bike!
There's never a dull moment on a family bicycle tour as they are often laden with child-friendly activities, so you'll not hear, "I'm bored" during your journey. There's so much to see whilst cycling and the resulting sense of achievement realised each day and ultimately at the end of the tour will be an added bonus to you all.
Did I say there were cons? You may be a little tired after cycling, really, that's all!! It's win-win.
How to Proceed
If you're still not entirely convinced, how about trying out a day cycle with your tribe to get the lay of the land? Experiencing a new city or area on a short day trip by bike can be a lovely, insightful observation into local life via a pleasure cycle tour. Plunging into a longer tour is most definitely recommended as settling into a daily routine over a multi-day family cycle tour is truly beneficial in more ways than one. However, if time or budget constraints are also limited, seeking out a suitable day trip can be a great first step. Can you afford not to?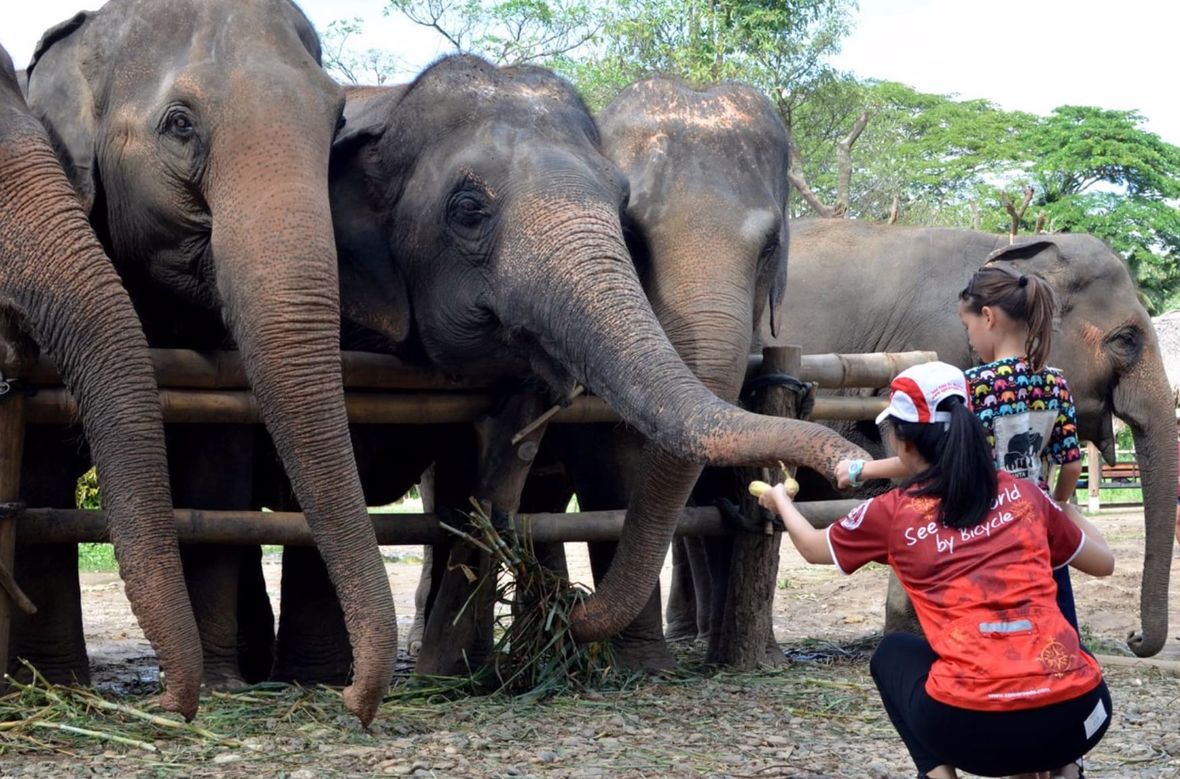 Short or long, dabbling or diving in, Roar Adventures has hundreds of tours and categories, including a 'for family' search filter, to help you find the right tours for you. Or contact us at any time and we'll help find the perfect itinerary for you and your family.