It's easy to get packed with extra bloat and weight as we often talk ourselves into bringing way more stuff than we'll need "just in case." Certainly, some more out-there adventures in far off lands require more things like comprehensive first-aid kits, bike tools and replacement bike parts, stand-alone GPS units, and more; However, if you're on a fully supported tour, then we suggest you bring none of these. You don't need them and they'll just be more to carry.
When visiting some countries for a bike tour, for example, Vietnam, you need little more than a few key items (jacket, wallet, smartphone) and that's it. Countries with variable weather will necessitate you bring more items, but not that much. If you're on a supported cycling tour you will want to be clear on how much support and room for your gear is provided. If you're going to be riding self-supported - you carry all of your own stuff - then you will want to be even more diligent about what you pack as every pound you carry seems to double down the road.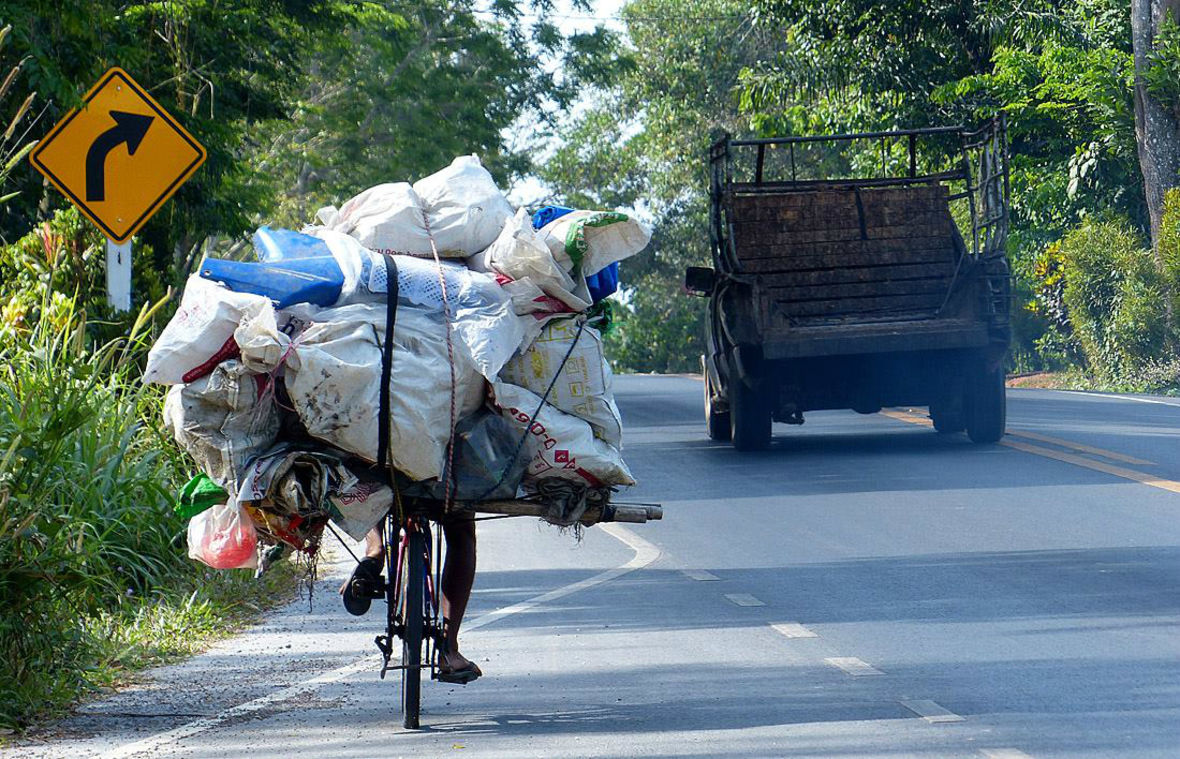 The main thing you want to ask yourself when packing is, "Do I really need this?" If you can't think of needing it more than a couple times, then it's best to leave it at home. There are key items like a jacket, quality bike chamois, and a smart device that could either be difficult or expensive to buy on your trip. Other items like dress clothing, repair parts, books and magazines, and first-aid items can be bought inexpensively on your trip, so don't overpack with them before you leave. A multi-tool (Leatherman is just one brand) is always worth the bag space as it can come in handy in an infinite amount of ways from minor roadside repairs to doubling as cutlery for meals.
It's amazing what you can do with a modern smart phone – find GPS coordinates, look up directions, translate any language, transfer money, update your statuses and travel journals, and, oh yeah, make calls. Instead of carrying bulky and heavy books, magazines, and maps along with you, download digital versions to read on your device or get the audio book versions. This makes a smart device the single most important bit of extra carry that you can take with you on your cycling trip and they take up little space. Of course, relying on a single device for all that also creates a bigger risk should something happen to it, so a pro-traveller tip is to bring a second phone (it's still small) pre-configured to receive service in your destination.
Clothing

Clothing can be deceivingly heavy and it's really easy to talk yourself into taking way more than you need on your trip. Buying smart, versatile clothing can be the easiest way to pack light. There are many options available for multi-use clothing that looks nice and will work just as well off the bike as it will on.
A top-grade jacket is the first and best place to start as it is the crown jewel of your clothing kit and it can compensate for the rest of your clothing if it's not quite up to par. You will want something waterproof, lightweight, breathable, and of course it must look good.
There are also many shirts that look fashionable and work for cycling as well. You also want to avoid clothing that is too 'cycling specific' with big reflective patches, bulky or skin tight fits, or odd design fixtures – these will make you stick out whenever you're not on your bike and the same cycling strengths can be found in clothing with more attention to its design.
There are many options for shorts and pants that work for cycling as well as can be worn out to a fancy dinner. Cycling shorts can also work very well for swimming, so you rarely ever need both. A quality chamois will stay fresh and be comfortable for your entire trip, so you're better to put your money in one good one rather than a few cheap ones.
For some nice clothing that will for sure work double-duty while on your trip, check out Pearl Izumi's Versa line and kit from other brands like 7Mesh, Arc'teryx, Chrome Industries, Club Ride, and Mission Workshop.
Bags and backpacks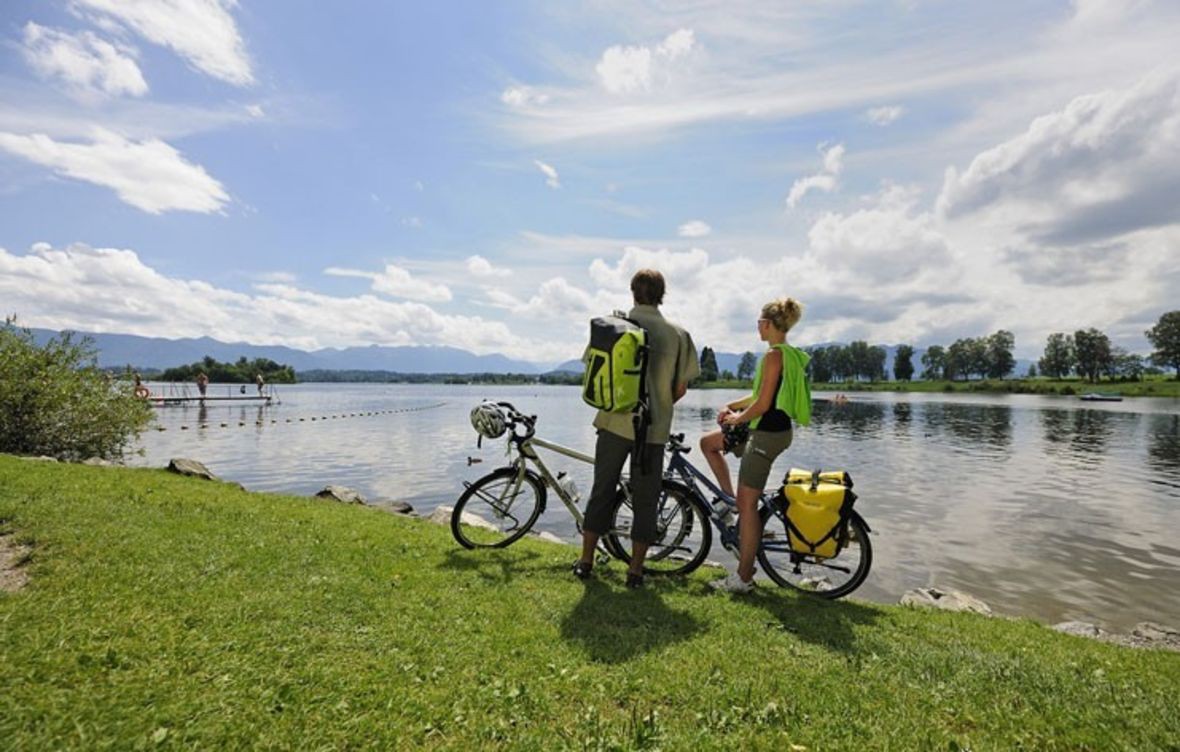 Backpacks are okay, but its best to ditch the bag when riding, if possible. You can look for an ultra-packable day bag, but then that's just another item to bring... Outer Shell Adventures makes nice and simple bags that are high quality, water resistant, and ultra-packable for a reasonable price, and Ortlieb makes some of the nicest bags going. Both these brands offer options for using your bags as either backpacks or a shoulder bag when not on your bike.
Some people are bag people, we all know who that is, the guy with 3 bags for every application. You don't want to be that guy, so you want to make sure you are using the most useful and multipurpose bags that you can find. Many panniers can be used as backpacks or shoulder bags if they include the appropriate straps to do so; However, you don't need to take all four, or even two of your bags with you. Realistically the best bags that you will take off your bike and with you on your off-bike activities are your handlebar bag and possibly your seat bag. It's worth looking at a smart and packable bar bag. You definitely want well-built bags that are waterproof and have ample storage, but you don't need to go crazy.
What else?

We could elaborate on all the ways to pack light, but that would go against the minimalist tones of this article. Remember, the easiest and best way to pack light is to bring as few items as possible. That means gear with significant purpose - items with multiple uses or that will be needed more than a few times. Research the function and quality of what you buy and carefully consider everything you bring. Remember, it's worth spending money on fewer quality items than to buy cheap ones.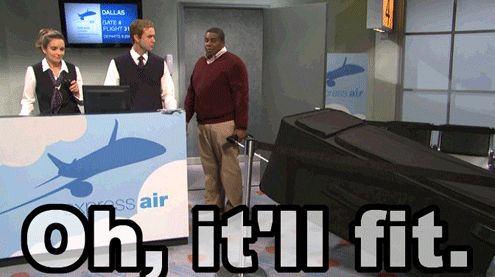 When travelling, especially by bicycle, the value in packing as light as possible is extremely high. It may be exciting to buy three jackets, a few formal dinner outfits, all your necessary hair products, and a new travel-ready kitchen sink for, well, that's how the joke goes... but, a couple days in and you will be regretting any extra weight you're pedaling with. And even if you're not carrying it with you on your back and/or on your bike at your destination, you'll still be carrying it through airports, onto planes, and into vehicles, so imagine what you'll save on excess baggage fees and how much you'll appreciate not having to manoeuvre it about.