Bike tour New Zealand on a weekend cycle adventure or mid-week quickie and get your pedalling fix in a jiffy. Seriously though, if you happen to be short on time, or just want to squeeze in a cycle tour mini break during your holidays, then check out the compact beauties gathered here below.
Spending a few days bike touring NZ is frankly an excellent way to see the country. Although it's a short break, it sure will be sweet, and gives you ample opportunity to explore a section of the country by bicycle. For beginners, it's a really fantastic way to start out bike touring – checking your rear is ready for it, let's be honest! For those on a budget, it's a good chance to spend wisely and enjoy your time to the max. Essentially, for anyone with even a passing interest in hopping on a bike, it's a delightful way to while away the days, discovering local landscapes and interesting sights from the seat of a comfy cycle. Give it a try – you won't regret it.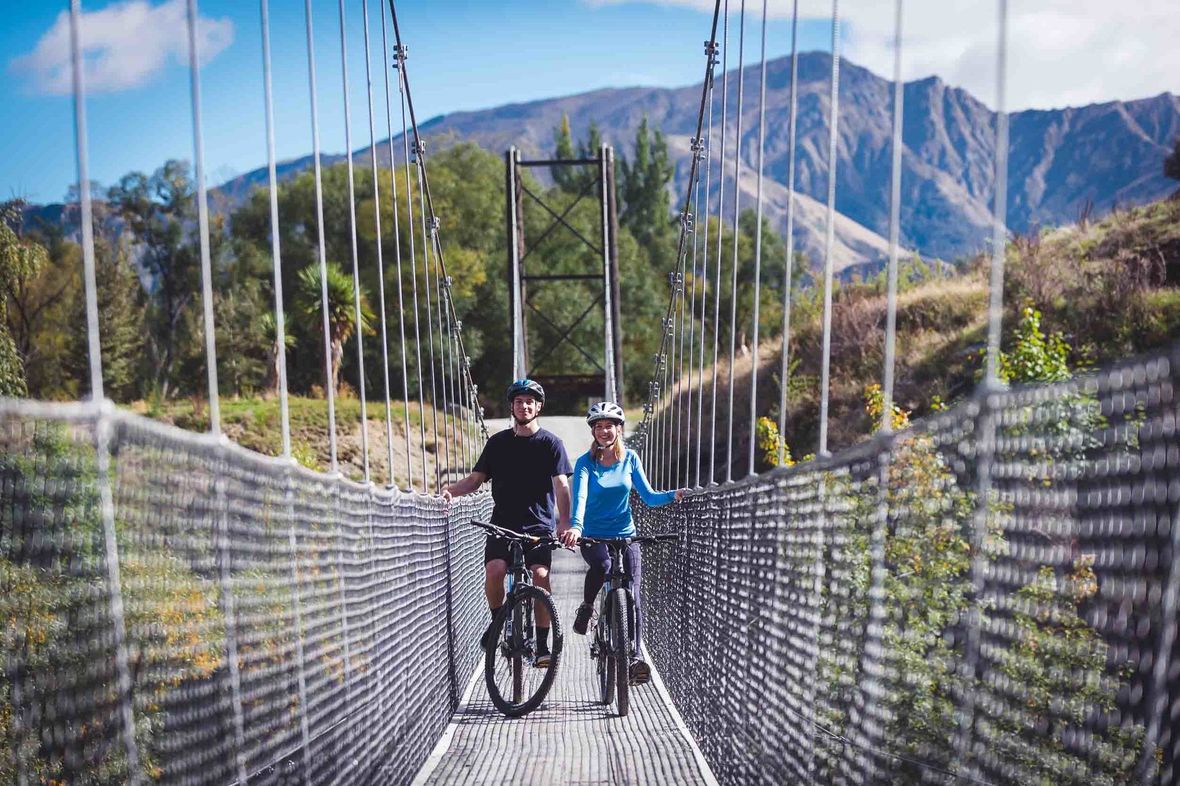 2-Day Cycle Tours
Our shortest tour in New Zealand, and really what better way to spend 2 fine days than to take a refreshing cycle through the Canterbury region on the search for wine? You won't have to go far to find it and although the tour is technically self-guided, there will be a support vehicle at hand to ride in or simply to carry your wine purchases, so make sure you load up! You'll start the ride just outside of Christchurch and head to Hanmer Springs to spend time at the thermal reserve and visit the multiple wineries you'll pass that pepper the surrounding landscape.


In the Hawke's Bay region and down in Queenstown, we have an array of one-day cycle tours that can be booked to run consecutivel if you'd like to do a couple of stunning day tours in succession. You can either arrange your own accommodation in between or we can help with that too, making your own 2-day tour, or something longer, to tailor your interests on a bespoke adventure.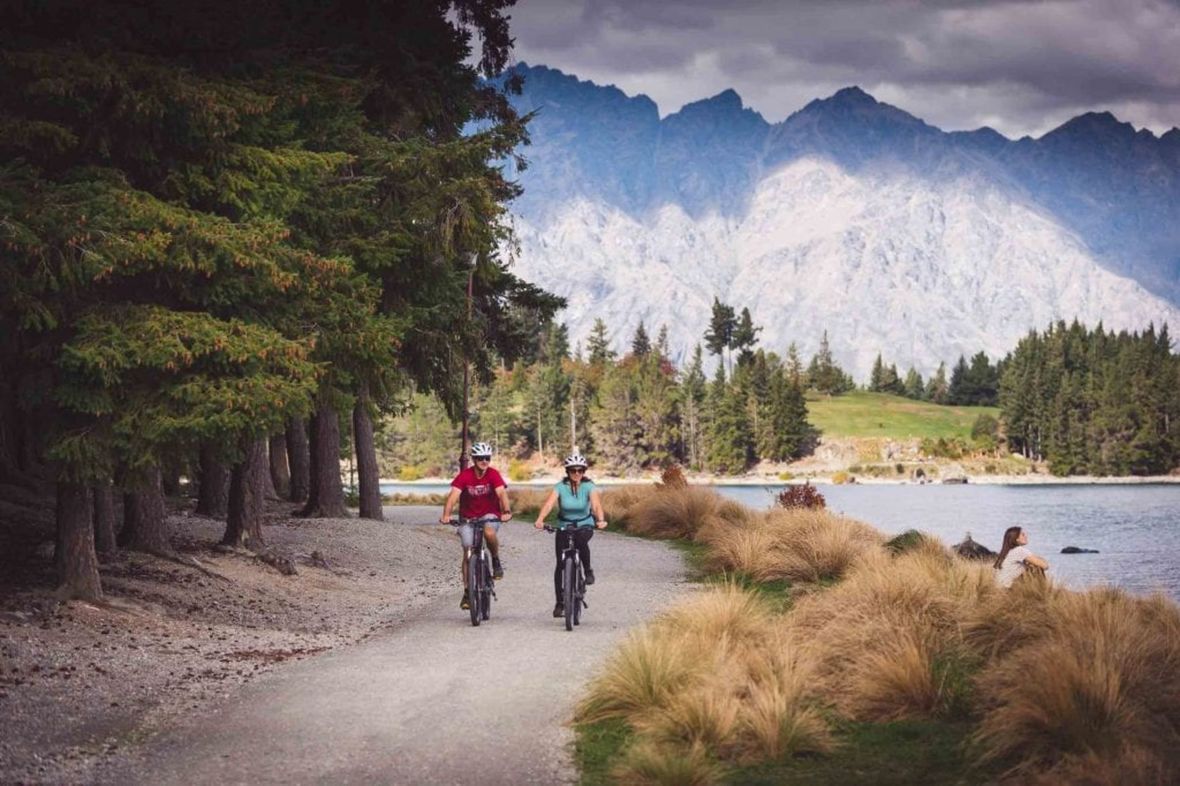 3-Day Cycle Tours


Queenstown Biking
This self-guided 3-day tour has it all! Epic scenery including gorges, suspension bridges, lakes, mountain backdrops etc. – the stuff dreams are made of. As well as that, there is cycling to be had through the famed, and rather tasty, Gibbston Valley and historic towns to become acquainted with. You won't be disappointed.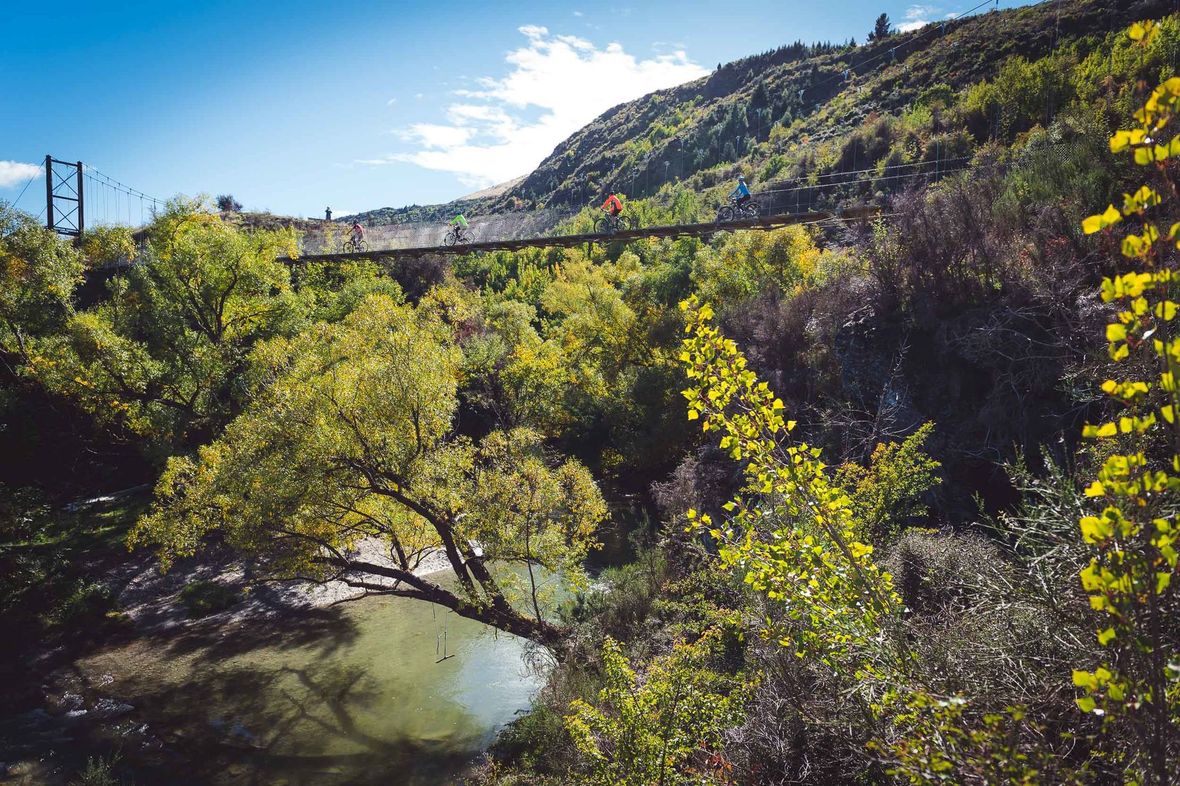 Otago Rail Trail
Another option around these parts starts and ends in Queenstown, with a jaunty heritage ride on the Otago Rail Trail over 3 days with some incredible views along the way. Enjoy a moderately paced tour and visit some charming towns as well as pedalling this iconic trail through tunnels, over some awesome bridges, and all under the big skies of the region.
Great Taste Region
Along the Tasman coast, lapping up to the northern edge of the South Island, lies the divine Great Taste Trail. Here we have a variety of tours on offer to help you indulge all your senses. Below are 2 short self-guided tours that explore this corner of NZ in great detail over just 3 days. Both offering peace, tranquillity and fine riding, stopping off at artisan outlets, local wineries – all the time enveloped in serene natural settings.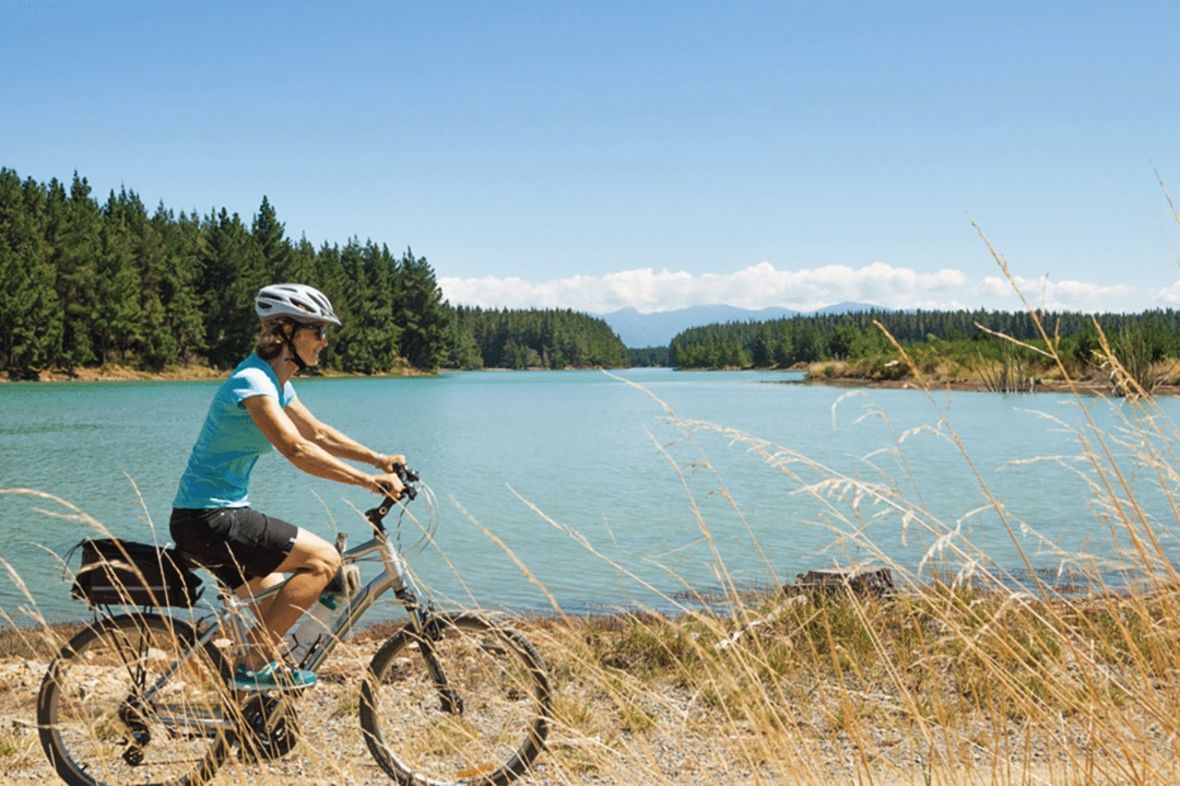 Hawke's Bay
On the east coast of the North Island, explore the maze of well-built and fantastically situated cycle paths that hug the coast and whisk you off to the area's attractions. Of course, there are lots of wineries and associated joys to be had here, but there are also a great array of family-friendly sights and many of the bike tours cater to families of all ages.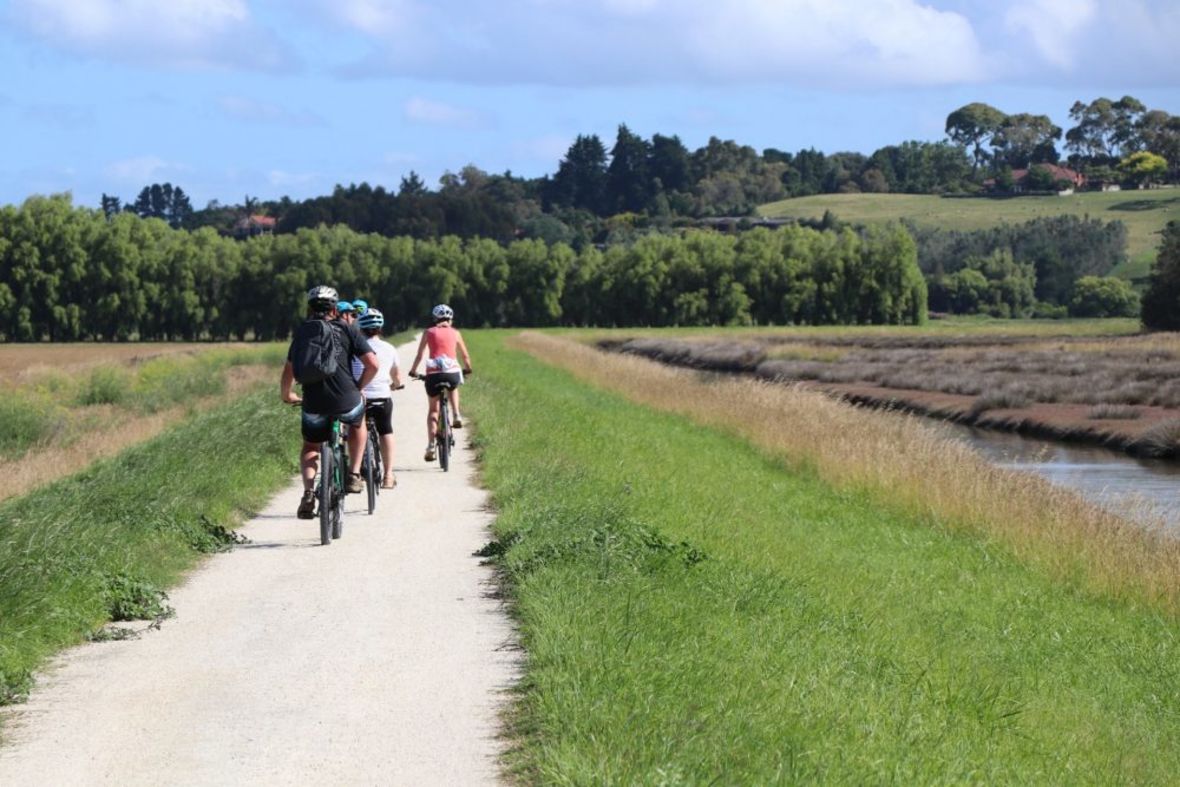 Hauraki Rail Trail
A 3-day guided option on the North Island that winds along a charming rail trail through the beautiful Karangahake Gorge and onto the Miranda Shorebird Coast. The tour is graded as introductory and is a wonderful way to begin cycle touring. If you are interested in Lord of the Rings, the tour ends close to Hobbiton where you can explore to your heart's content.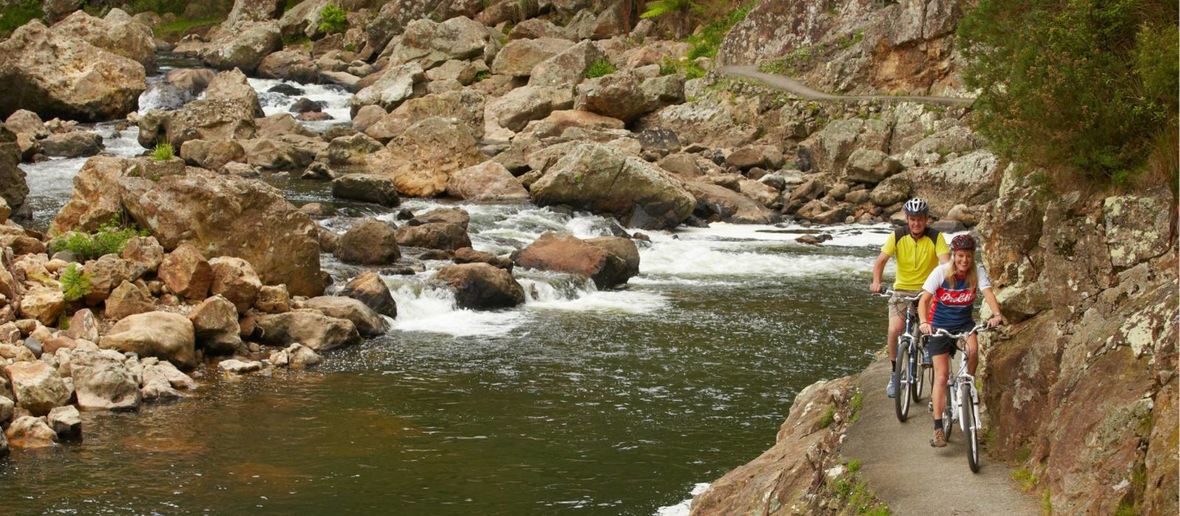 4-Day Cycle Tours

Coast to Coast – Bike, Hike, and Raft
And now for something completely different. An incredible guided adventure, starting and ending in Christchurch on the South Island. You'll travel from the west coast of the South Island over to the east, spending the first and last day on the bike, the second day hiking over the Southern Alps (!) and the third day rafting on the mighty Waimakariri River. Simply superb!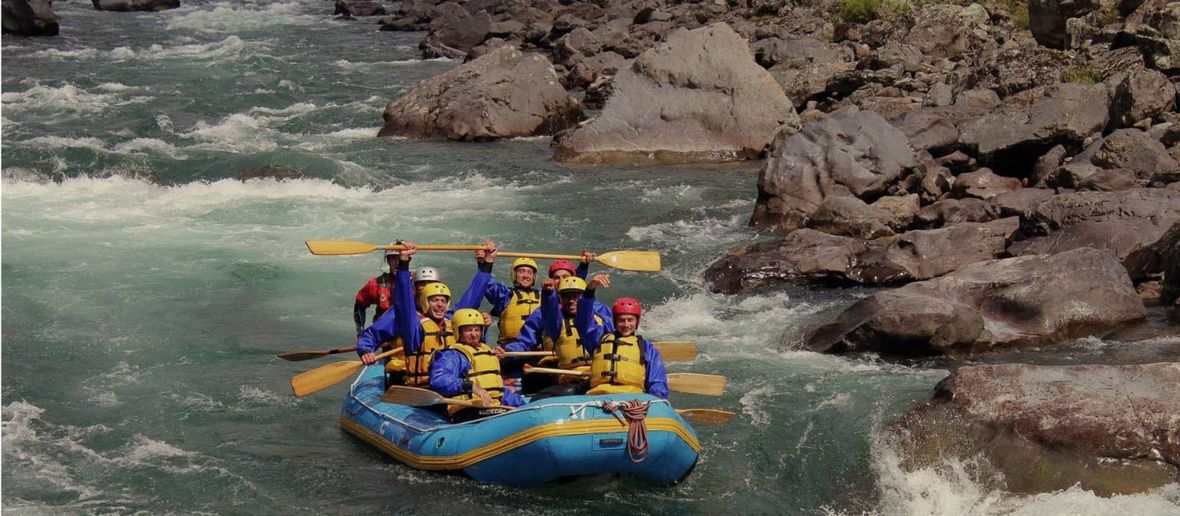 Twin Coast Cycling
Last but by no means least, at the very tip of the North Island in the glorious Bay of Islands region, you can participate on a guided introductory bike tour. Taking you through some delightful towns and villages along an enjoyable rail trail, there is plenty to do on tour, and it's a fantastic way to discover this part of the country.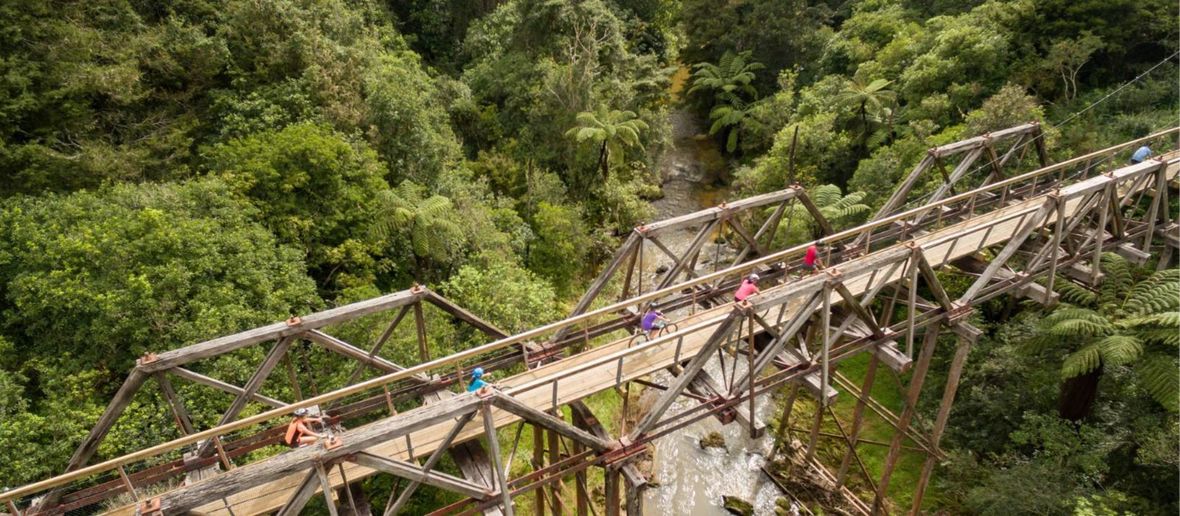 5-Day Cycle Tour

Alps 2 Ocean
Starting and ending in Christchurch, this lovely 5 day iconic guided tour takes you from panoramic Lake Tekapo to coastal Oamaru. At the right time of year you may even catch a glimpse of the mystical Southern Lights in this Dark Sky Reserve region. E-bikes are also available to ease any inclines and to aid in the enjoyment.