Bike touring Vermont has to be an essential bucket list trip. Cycling this glorious state at any time of year is a wholesome pleasure, however, biking among the fall colors is perhaps the most magical. If you have time for a quick weekend getaway, Vermont is the perfect destination to explore the charming history, culture and beautiful landscapes over a peaceful few days. For those lucky enough to snag a longer stay, there are plenty of options, some even involving riding across the border to Canada. At the end of a wonderful day's sightseeing, you'll enjoy resting your boots at one of the region's historic inns to experience the exceptional hospitality and friendly local welcome that is a mainstay of the Green Mountain state.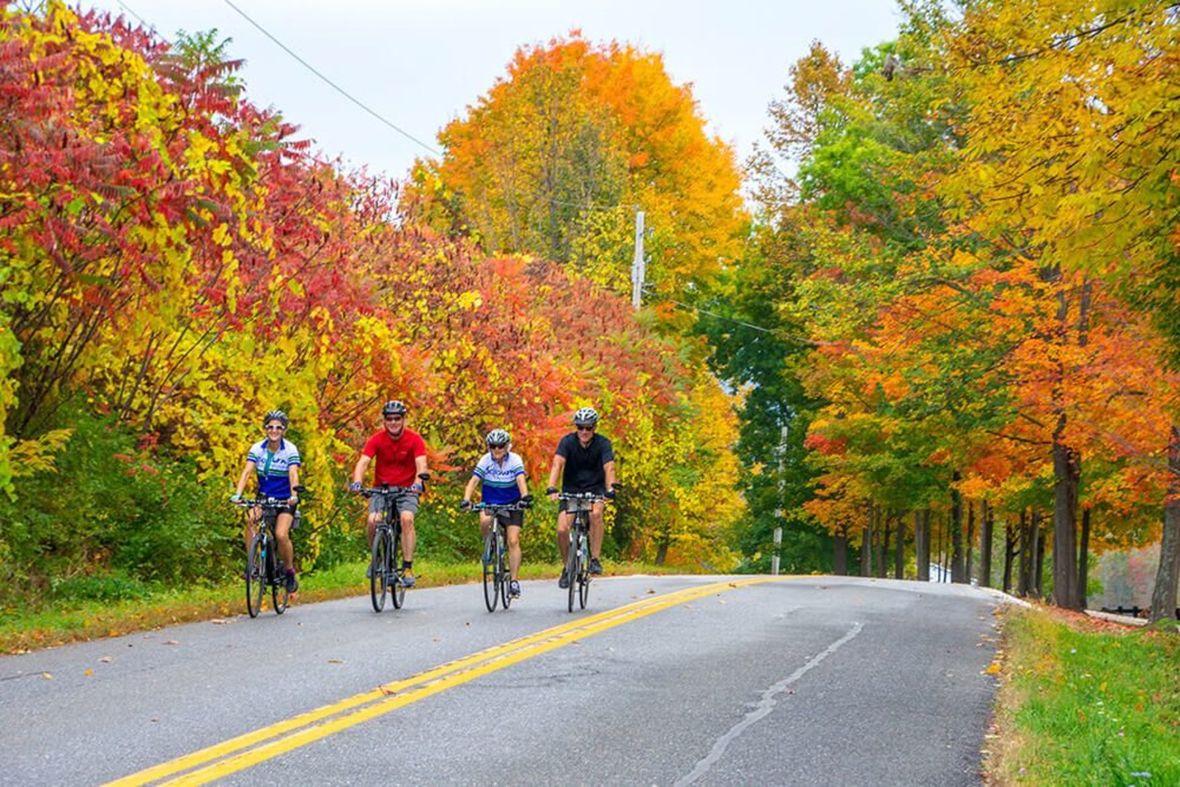 1. Fall in Love with Vermont

These first three tour offerings run only during the fall (autumn) months to take advantage of the glorious displays of colour that line the state at that time. Tours are all fully guided with organised small group departures. Due to the popularity of the season and the limited number of dates, it is advisable to book quick!
In the first tour below, you'll get to visit Lake Champlain Valley, the Green Mountains and Stowe, as you cycle the rural country roads and covered bridges of Vermont. Partake in and witness the traditional crafts and businesses selling home-made cider and donuts perhaps, cozy woolens made at a family mill, or sip on local craft brews and lovingly distilled spirits. Stay in exclusive lodgings like a lakeside estate and a luxury resort and spa. This truly is a really wonderful bike tour to explore Vermont in style!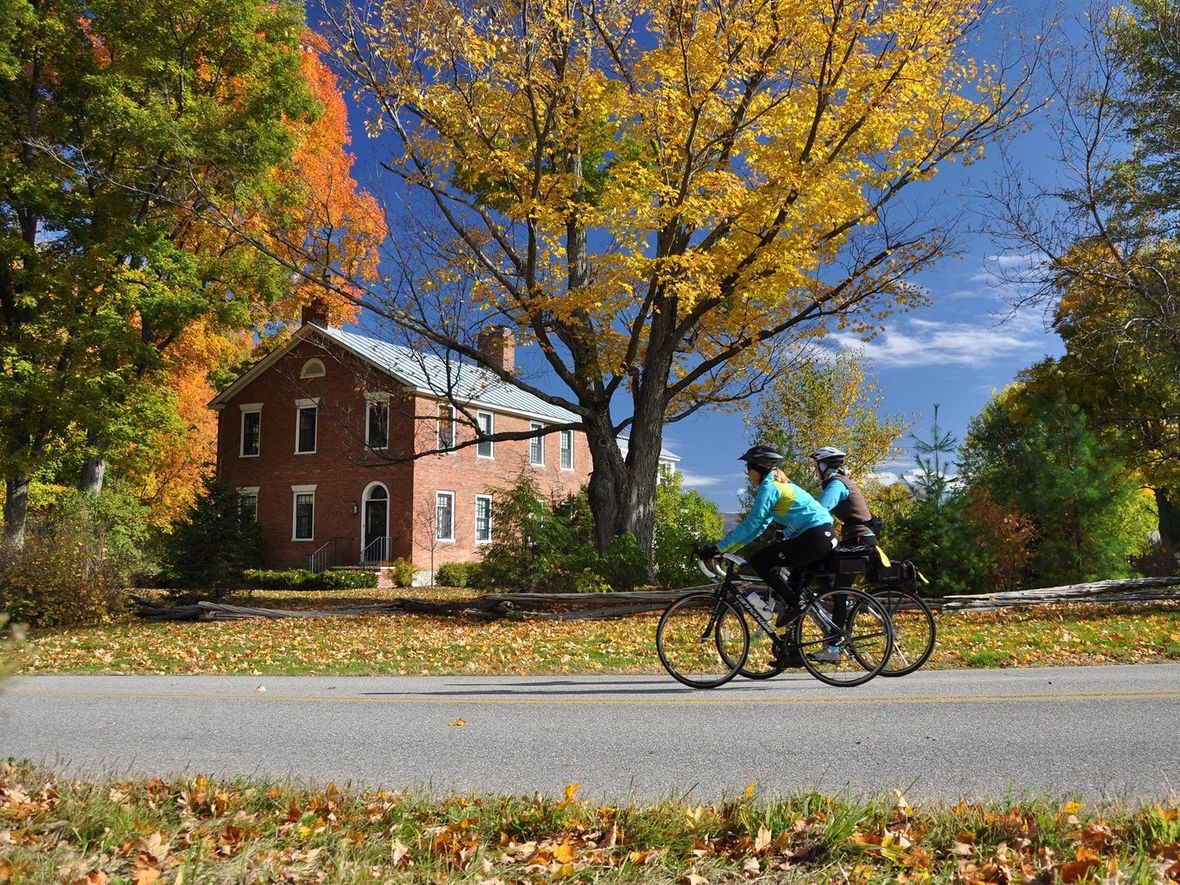 2. Seasonal Cycling Bliss

The next tour below has been recognised by Frommer's as one of the "World's 10 Best Bike Tours", and by Forbes Travel Guide as a "Top 5 US Bike Tour" - quite the accolade and a pretty exceptional tour all round. You'll discover the timeless, quaint villages of the state and stay at equally charming inns and resorts – all adding to the atmospheric character of Vermont. Off the bikes briefly, you'll cruise Lake Champlain and sample the rides on the other side! Visiting local artisans (such as a chocolatier) are on the itinerary and, of course, tasting is recommended. You'll also visit a horse farm and plenty of historical sites, for example, the legendary Underground Railroad. This bike tour of Vermont also has the added benefit of being a true "inn to inn" tour, with no daily vehicle transfers, which adds to the timeless nature of this classic gem.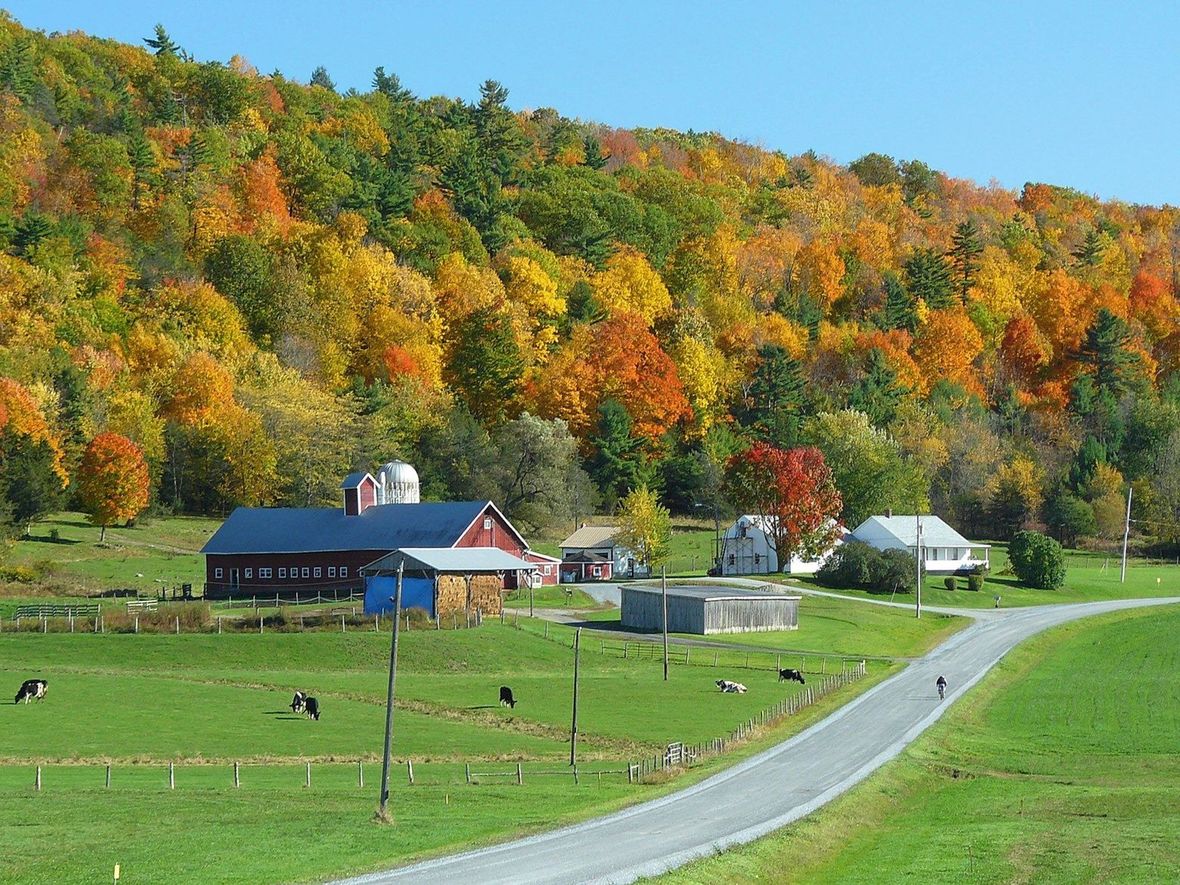 3. Vermont Weekender

For a shorter escape, but no less impressive, spend three perfect days riding the gentle hills of Vermont. Yes, there are plenty of hills in the state but many tours accommodate all levels of riders, and may also offer e-bikes for added comfort. Here, you will ride through the forested mountain landscape of the state, dotted with quintessential red barns, and delightful rustic farmland, all topped off with the incredible colors of fall. On this tour you will also become well acquainted with the gourmet pleasures of Vermont, tasting mouthwatering local produce such as fresh cheeses, apple cider, taffy and lattes infused with maple syrup. At the end of each day you'll stay at the historic Green Mountain Inn, once a stagecoach stop, to rest and relax for the next day's ride.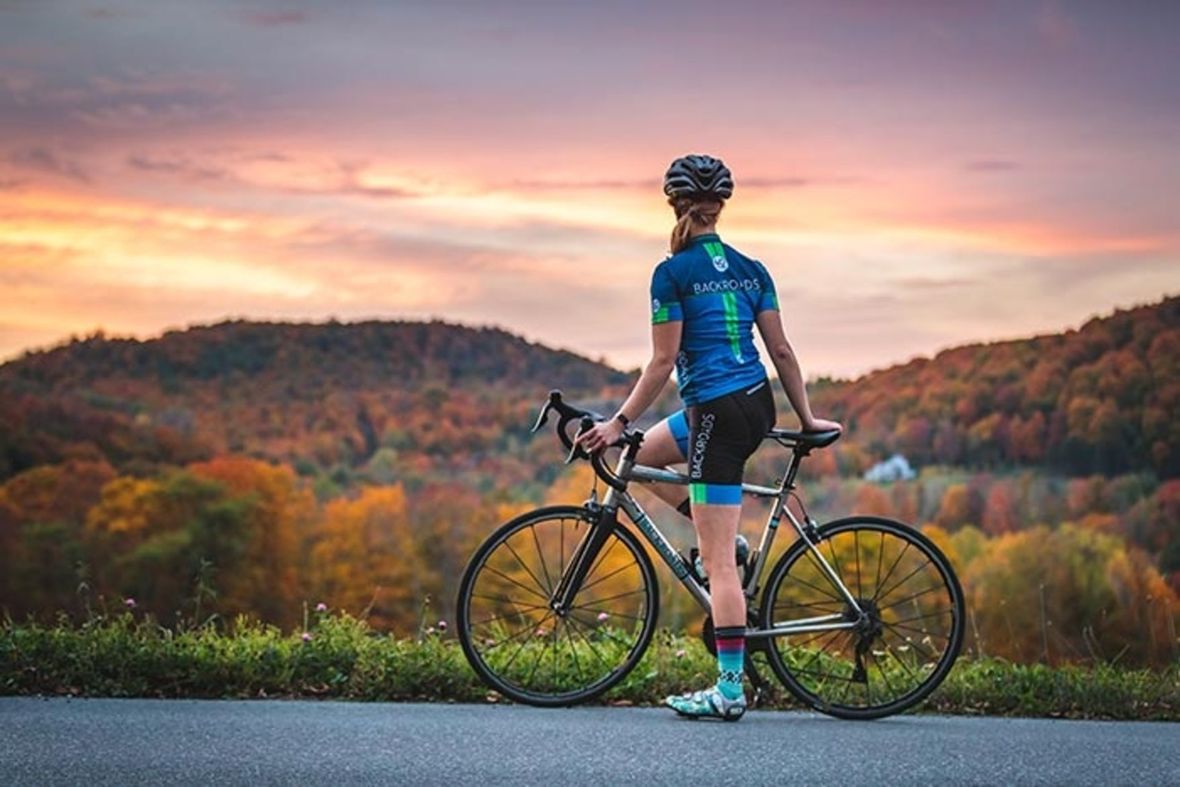 4. Border Biking

For something a little different, the next offering is a 9-day bike tour from Vermont to Quebec City following some of the oldest routes in North America. Riding from the shores of Lake Champlain through small villages and past picturesque farms and churches, you'll follow the Richelieu and St Lawrence Rivers to the elegant city of Quebec. With bilingual tour leaders to give you the best experience in this French-speaking province, you'll also explore historic Quebec City with a friendly local guide.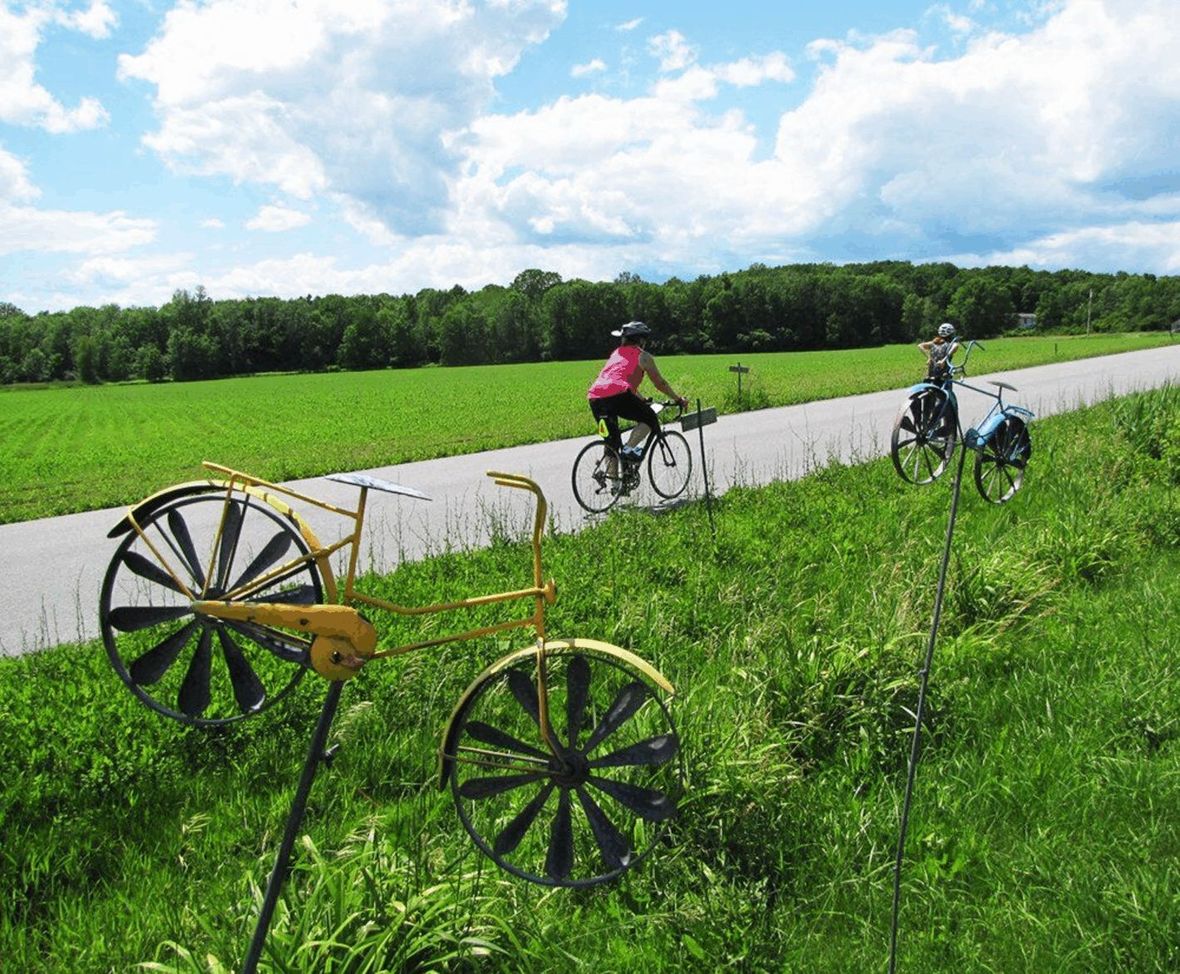 5. Country Roads

Another 6-day guided bike tour, this one hones in on the verdant Lake Champlain Valley in all its green glory, as you cycle tour Vermont during the spring and summer months. You'll bike on quiet, characterful roads, enjoy an inn-to-inn riding experience and stay in some of the loveliest lodgings including a former governor's mansion. Enjoy the history, beauty and charm of Vermont via bike.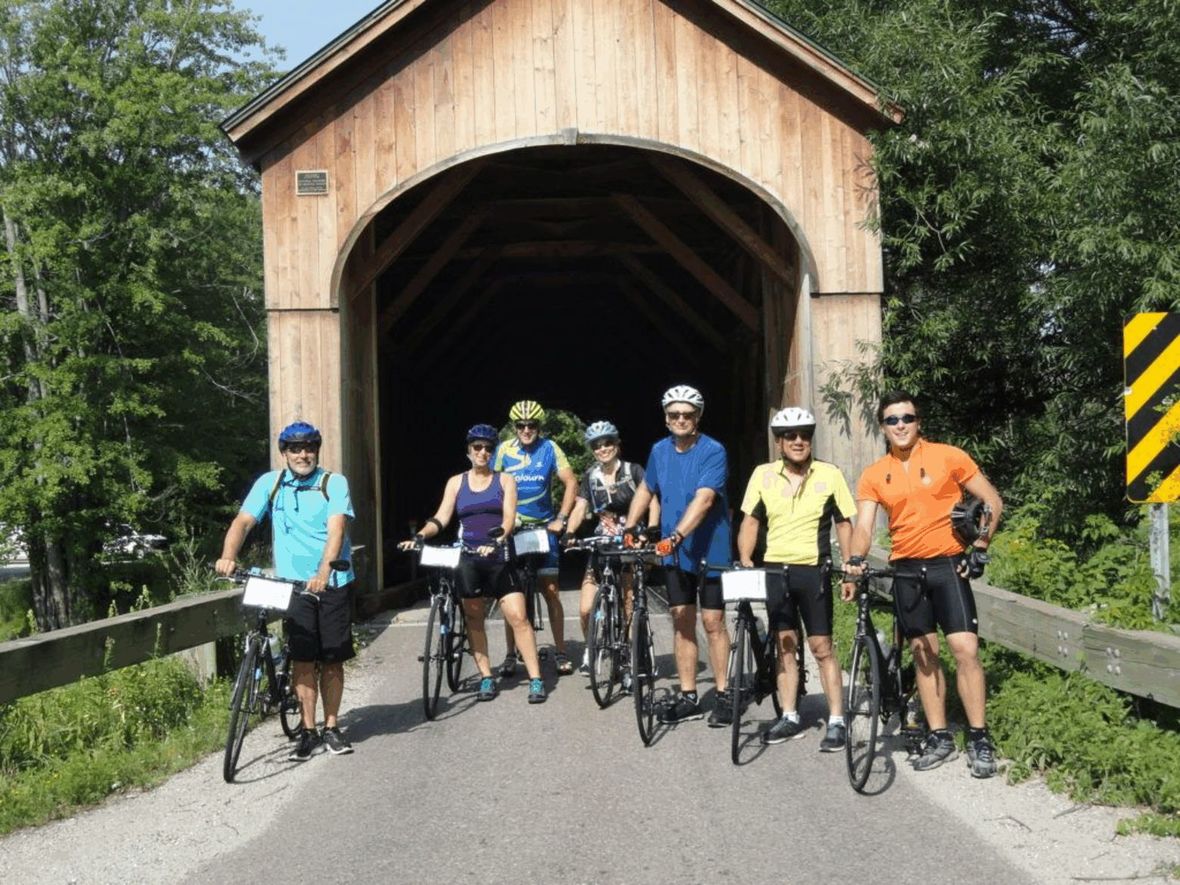 6. Bike and Brew Social Cycle

A 5-day bike tour of Vermont's finest ales coupled with some superb cycling awaits on this unique guided tour. Bike the rolling countryside with some new friends, or perhaps some old ones, and also enjoy discovering top brewers that call the state their home. First up, you'll explore Vermont on two wheels with expert guides and a terrific itinerary. Later on in the day you'll visit family farms, organic businesses and specialty producers that have perfected their craft and contributed to the accolade of the state housing the most microbreweries per capita than any other. Von Trapp, Lost Nation, Lawsons and the Alchemist are just some of the world-famous breweries you'll sample on this Vermont bike tour.