It's hard to talk about positives in the current climate of Covid19 without feeling callous, in light of the amount of suffering and loss of life around the world. But it is important to find glimmers of light and appreciate the importance of what truly matters: friends, family, community, our home, our planet and good health.
During this difficult time, there's been a surge of interest in biking, with bicycle sales going through the roof and the sight of happy families and ruddy-cheeked individuals pedalling by becoming increasingly commonplace. What a wonderful sight to behold and long may it continue far beyond the reaches of the all-encompassing pandemic we currently find ourselves in.
For those who may delight in this new-found mode of transport, perhaps the next step might be to try a bike tour vacation? Of course, we are talking about once current travel bans are lifted or eased and our cherished freedom of movement kicks back into gear. This may initially be domestic explorations with international travel waiting in the wings, but wherever you may tread you'll ignite your new passion with an unforgettable family holiday to lift the spirits and exhilarate the whole brood. Follow our steps below for a hassle-free guide to family cycle touring for newbies.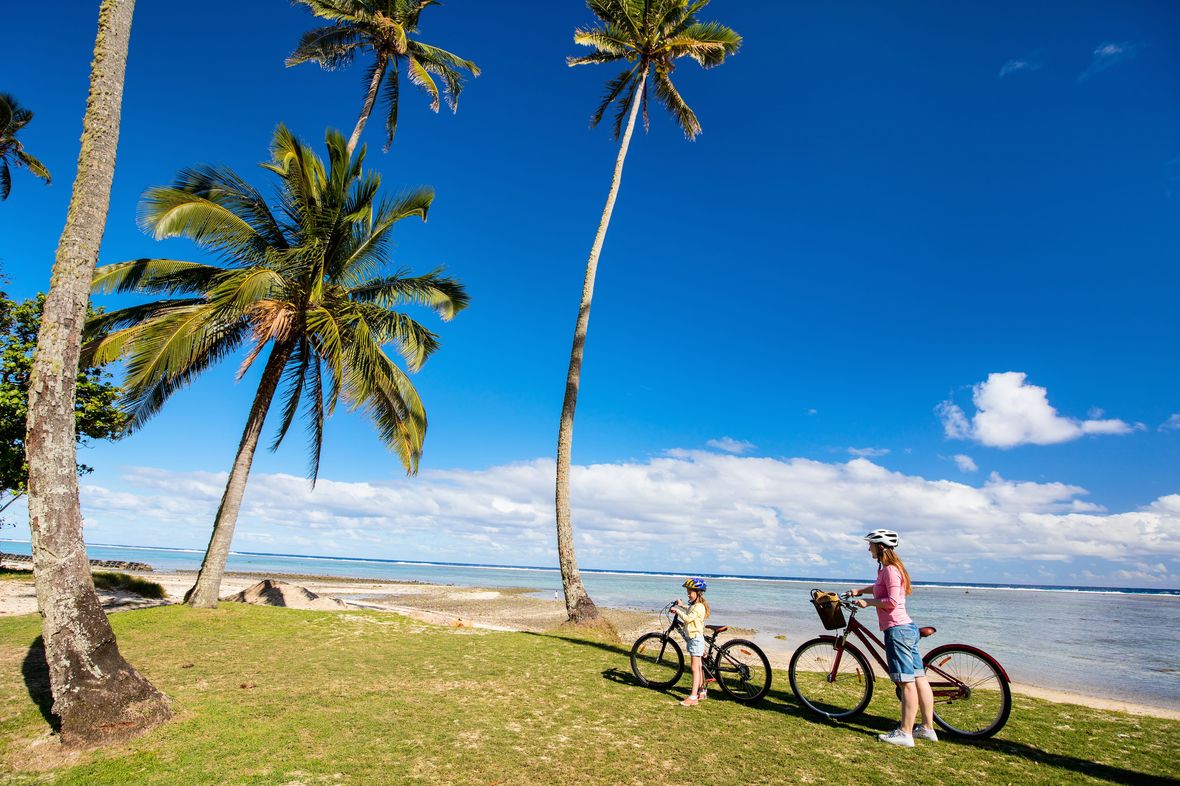 1. Pick a Place
As we all know, right now this is probably just your local street, parks and other neighbouring surrounds. Yet soon will come a time when we can move around again, and what could be better than dreaming about the sweet scent of freedom! If you plan your trip now, or at least figure out where you'd like to explore by bike, once the bans are lifted or relaxed, you can get ahead of the game and whisk your family off for a much-needed change of scenery.
For family cycling adventures, off-road touring is often a must and if you've not heard of them before, 'rail trails' are an excellent avenue for bike touring safely through natural surrounds. Set on the bygone route of an old railway line, hence the name, rail trails throughout the globe are being transformed into fantastic cycle, pedestrian and often horse, friendly tracks for leisurely exploration.
Check out our article below on Rail Trail cycle tours in Australia and NZ to find out more:
2. Find a family-friendly bicycle tour
This sounds obvious but finding an operator that offers tours with children of varying ages in mind can make a big difference to the success of the trip. Rather than going with a generic tour that has low miles/kms and hoping for the best, experienced family tour operators can offer advice as to the type of terrain you may encounter, and accordingly adapt their family friendly tours to accommodate easier terrain. They'll also make sure the elevation is suitable for the wee ones, that there are plenty of places along the route to conveniently stop for breaks and/or experience other activities you may want to try, and to offer support, should you need it, if everything goes south and little Jonny refuses to get back on the bike...
Additionally, having a range of child bikes and accessories, such as tagalongs, child seats and trailers, really gives you the flexibility and choice to make sure everyone is comfortable and happy. Many cycling tour operators also now offer e-bikes for the adults, which can be an immense help especially if you're the one 'blessed' with towing responsibilities.
Roar Adventures can help with this aspect, with extensive knowledge of family cycle tour operators and a vast array of contacts and options to help you find the dream.
See our article below on embarking on a cycle tour with the family in tow:
3. Things to look out for
You may want to check these things off your list as you peruse any potential tours:

Duration/Distance
Are you looking for a day tour, weekend, week or longer? What sort of distance do you want to cover each day and how capable are you all of riding those distances? You may want to consider a tour that has a day off the bikes on every other day, so you're able to recover fully before biking again. Or perhaps you'd rather tackle some lower miles/kms over more days.
Terrain
Would your family prefer to cycle off road, along tarmac, or perhaps try some mountain biking?
Elevation
Operators can often give you the ascent and descent figures or provide basic information about how flat or hilly the tour might be.
Season
You may have a fixed time you need to go but if not, think about the weather and how this might impact your tour and enjoyment. Being too hot can also play a factor in certain areas, as well as rainfall expectation and bushfire season in some regions.
Type of tour
Are you looking for self-guided or guided, perhaps a fully supported tour or a privately guided tour. Each has it's pros and cons, with self-guided giving a lot of independence and flexibility, whereas guided gives the opportunity for learning and to mingle with others (what a novel joy in these quarantine times). Fully supported tours are less common but starting to emerge, which mix the 2 dominant styles of self-guided and guided. Essentially you are on your own during the cycling (like self-guided) but are met at points along the way by the driver/leader, who offers guidance and support and sends you on your way. Privately guided is as it sounds, just you and your crew with a guide.
Activities
Are you looking to fill your holiday with lots of other activities and sightseeing along the way? Or looking for a gentle and slow meander with the cycling being the main attraction? Multi-activity tours can be offered, and many self-guided options give you a planned route for the day but with optional stop-offs along the way so you can dip in, or out, as much as you fancy. Perhaps some days your family will feel much more like stopping frequently, visiting local attractions and diverting to activities such as kayaking, hiking or sightseeing, and other days may want to cruise on the bikes for much longer with just the odd stop here and there for breaks and snacks.
Budget
Of course, budget can be a factor in decision making, so make sure you are aware of the total price, including any extras. Sometimes operators may separate out the bike hire cost, for example, so it becomes an extra cost rather than included. Meals may or may not be included and check to see what transportation is/isn't included so you know the full cost from start to finish.
International factors
If travelling overseas, are you aware of the visa requirements and/or if there are any vaccinations needed? Do you have travel insurance?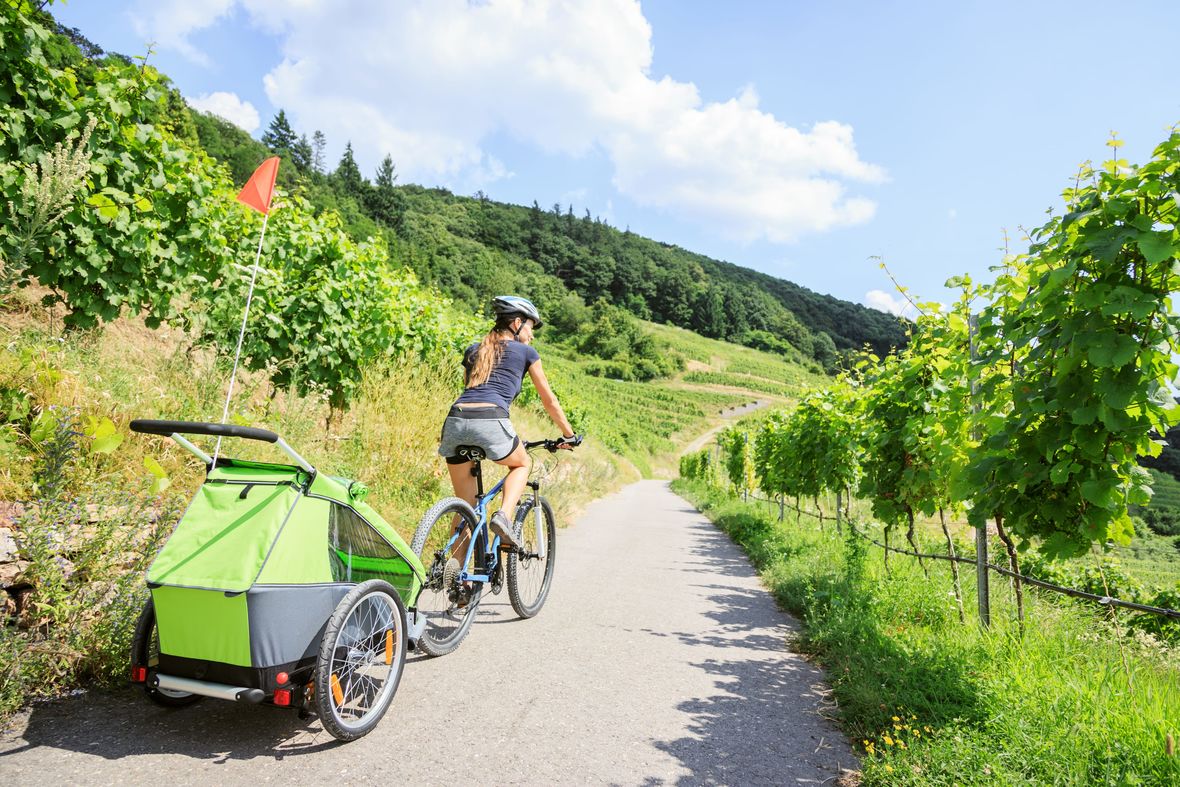 4. Get the family revved up
You may be looking forward to a little less family time after such an intense lockdown period of late, however, putting your best foot forward and firmly establishing some new, fun and healthy habits of activity is a great way to bring positivity and a long lasting love of cycling to the whole tribe. What better way to kick Covid's butt and set your family up for the future with an enormous sense of well-being and a profoundly positive outcome to remember from a period of anxiety and isolation.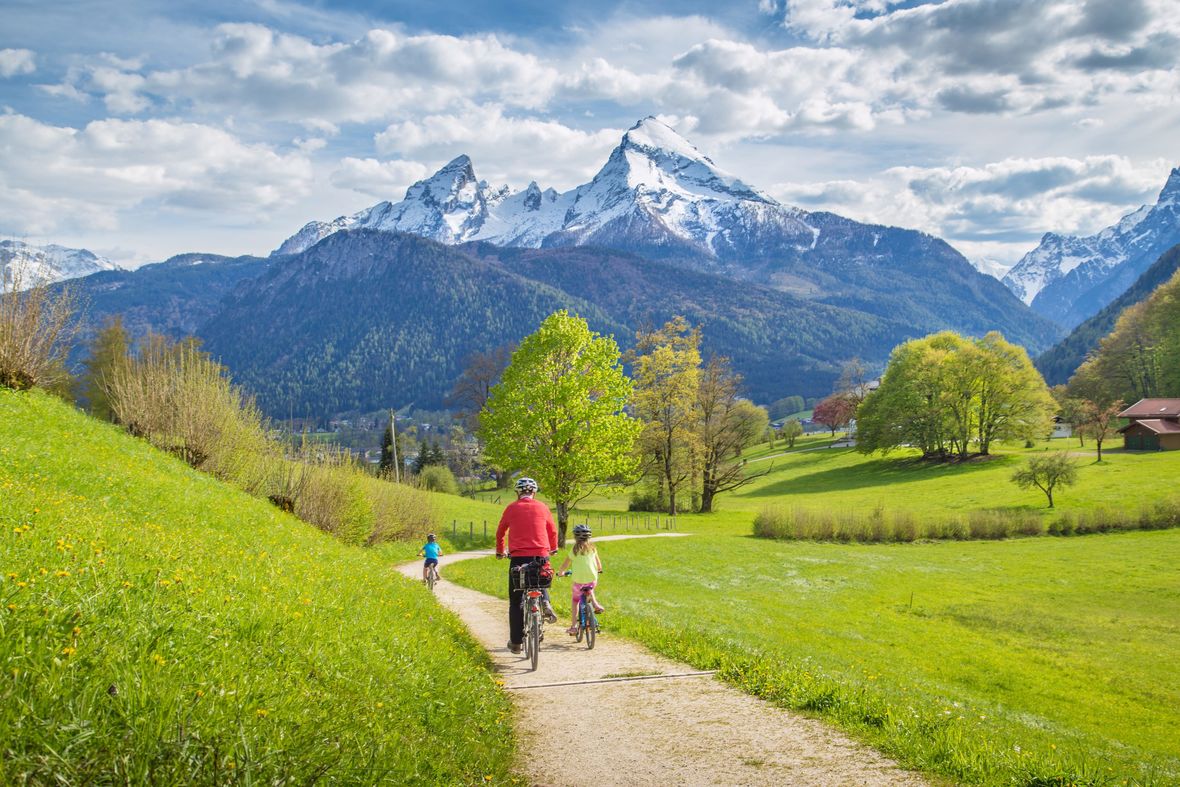 As well as the health benefits, there's the guaranteed fun factor! During such an unusual time of hibernation even the most couch-loving among us have yearned for the great outdoors perhaps even more than a slovenly yet heavenly stuffed crust pizza/Netflix marathon. And for those kids who are often more enchanted with screens and four walls, finding a spark of enthusiasm for cycling and being in nature is something to grab hold of and sprint with. Embrace the family fun and explore together, race each other, discover new trails and tracks that meander through villages and towns you've never seen before and share a simple and meaningful holiday full of connections, happiness and FUN. You won't regret it.
---

Roar Adventures can help you find the perfect cycle adventure for you and your loved ones. Let us know your requirements and we will make it our mission to find you the perfect fit.