Bicycle touring is not only the best way to see a country, it's one of the best feelings you can experience – the simplicity of being on the open road or trail with just your bike and your essential gear. Cycle touring can be done many ways and Roar Adventures is here to help you decide what type of bike tour is best for you. The three main categories of bike tours are:
Guided tours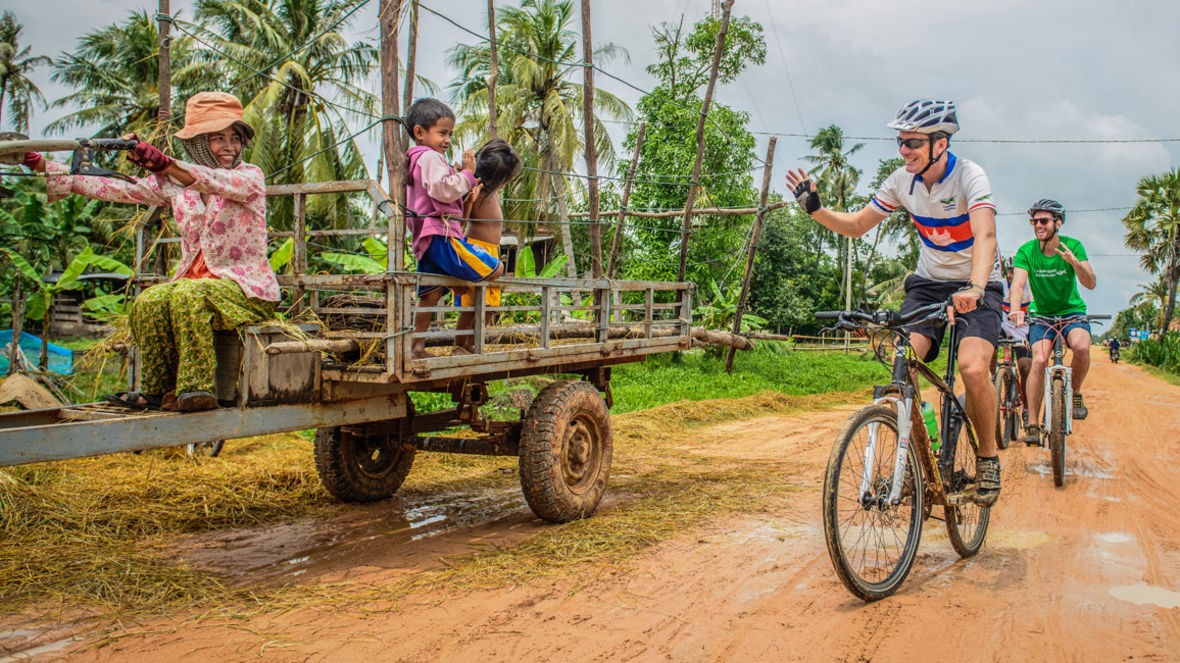 A guided tour is much like staying at an all-inclusive resort while on vacation, where almost everything you need is provided. Guided tours are offered through tour operators who have pre-set routes and use full-time guides to lead you through the rides. Guided tours are usually groups of 10-20 people total, composed from individual and smaller groups of riders. Guided tours often have full-time support vehicles that carry your belongings/luggage, food, first-aid, and even you! (if you need a break).

Guided tours may or may not include bike rentals in their packages; some are geared toward riders who prefer to bring their own bicycles and equipment. Guided tours often supply a comprehensive info advising what to bring on the tour and how to prepare (and if not, no worry, Roar Adventures supplies you with guides to make it easy). Guided tours are able to blend different riding level groups easily; one guide can take the more experienced riders on a more demanding route, and another guide can lead an easier one. A support vehicle is an option for anyone needing a respite, whether it's a mid-ride recoup, to a full day off to the next stop.
Guided tours also provide maps of the route that also note sightseeing activities, cultural highlights, and scenic stops along the route to help riders get the most out of their experience. Guided tours are perfect for those who have never done a cycle tour before, those who like meeting new people, and those who just want to take the planning out of the trip.
Self-guided tour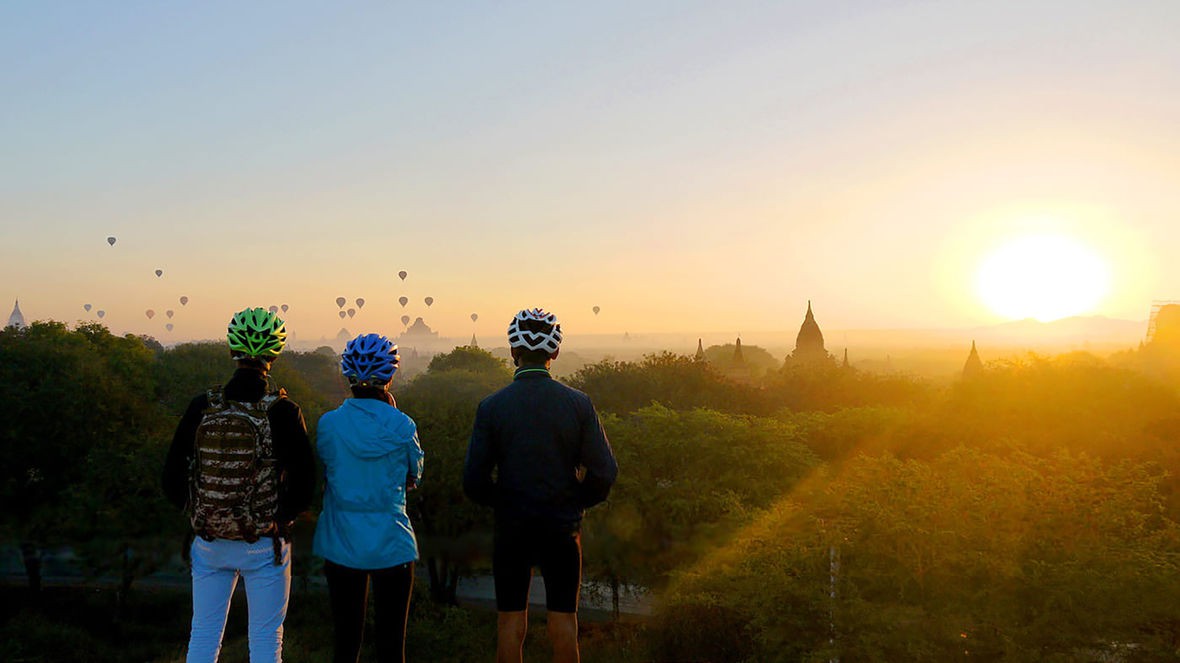 Self-guided tours share similarities with guided tours in that the route, meals, and accommodations are usually taken care of for you, but the riding is done without a guide and not necessarily with a support vehicle (although some may have a van). Self-guided tours are usually done in smaller groups, or large groups with less cohesion, where the riders are allowed to ride more at their own pace.
Participants on self-guided tours must be comfortable navigating different cultures on their own and able to deal with mechanical issues, first-aid situations, and communicating in a foreign language.
If you want a more authentic cycling experience, self-guided tours may be the way to go as you get more control over your entire trip, but without having to plane EVERY single detail. If you're looking for a more genuine, but less expensive experience, book a self-guided tour.
Self-supported tour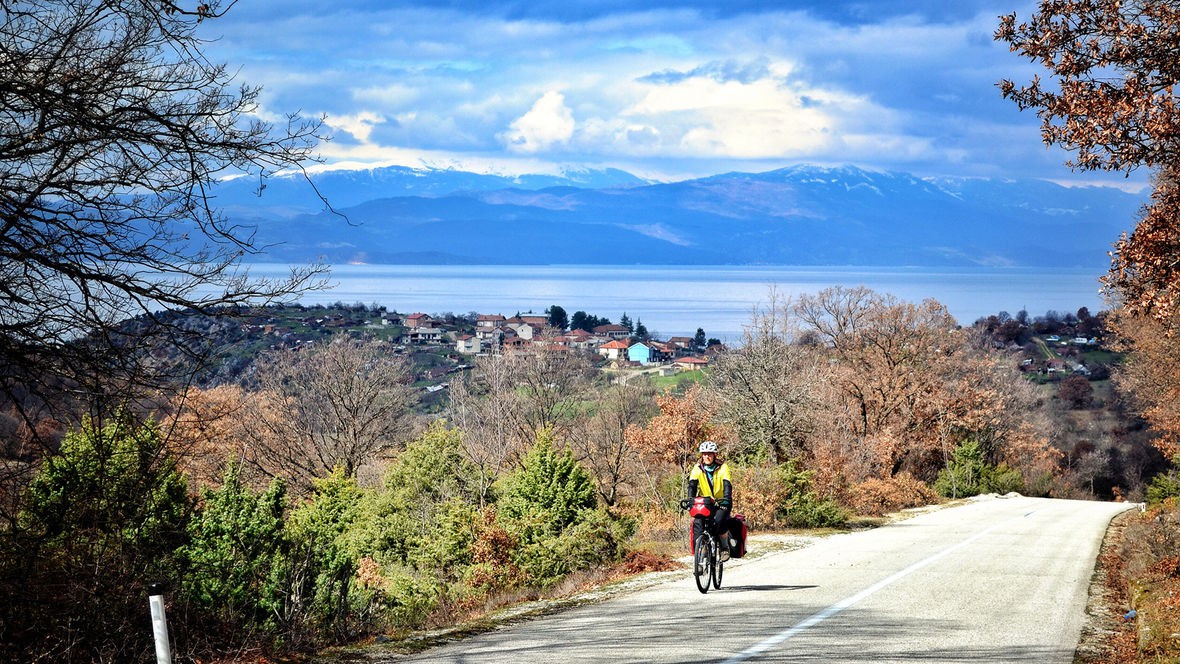 Being out on the road with your own gear, food, and sense of adventure is the feeling many aspire towards. The freedom of being able to ride whereever, whenever, without relying on anyone is the best way to see a new landscape or learn to further appreciate the roads at home.
Self-supported touring means you are responsible for every aspect of your experience: from travel, accommodations, food, and even the water and air in your tires. Being fully self-supported means you are not relying on any assistance throughout your trip. Good planning skills are key when you're organising your own trip. You want to make sure there are adequate accommodations or camping for each night, and you want to make sure you have enough food with you at all times. You want to make sure you have a good understanding of bicycle mechanics, as well as how to communicate in a foreign language (you don't need to speak fluently, but you best know the basics and more). You want to be comfortable in all riding conditions (hot, cold, wet, dry), and be physically fit to ensure you can make it to your destinations.
Being self-supported in a foreign land is not for the faint of heart, but it will provide an experience not found anywhere else.
So, if cycle touring is something you're interested in, take the time to research your ride and be clear on what kind of tour you're after. Do you want a cycling vacation where all the planning is done for you? Or are you looking for an authentic experience without relying on anyone but yourself? Either way, the is no better way to explore a new landscape than from the seat of your bike.
Ready? #BikeYourAdventure →