Electric bikes, or e-bikes, are surging in popularity and as such, many more bicycle tour operators now offer these veritable dream machines as an optional accessory for your cycling vacation. It is easy to see why e-bikes have risen in popularity globally, not least in the bicycle holiday scene, where often a leisurely and enjoyable cycle tour is sought. With the growth of e-bikes, along have come sleeker designs, longer battery life, lower prices, and a new captive audience eager to delve into the adventurous world of cycle touring — to this we say, welcome, it's time to harness the power!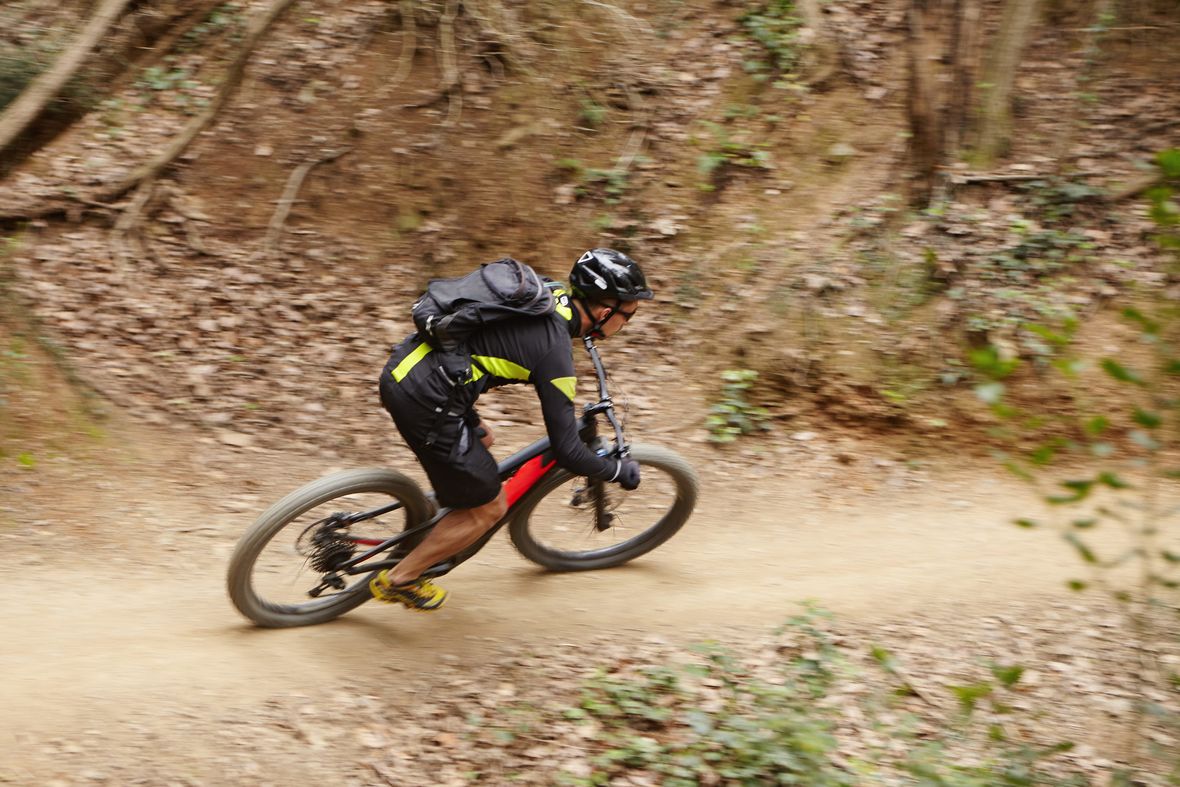 1. All-Access Adventure
There are many reasons to consider riding an e-bike during a bicycle vacation and, as they now come in a host of styles, from road bikes to hard-tail mountain bikes and full-suspension e-MTBs, you might be surprised at how many tours you can consider. What you may have thought out of reach could now be achievable thanks to your pedal-powered pal.

Jump in at the deep end and consider cycling New Zealand from end to end on this epic guided e-bike tour, truly accessible to all who dare:


Explore Australia's rugged Flinders Ranges by e-mountain bike:

2. Ready and Able
Perhaps you like the odd social cycle but are not an avid rider, or you want to go on a cycling vacation with a friend or loved one but you each have varying abilities. Maybe you are a keen cyclist but you've suffered an injury of late, or perhaps you just think it would just be good to have the extra boost an electric-assist bike affords you – plus, remember, it's a holiday, so why not give it a try?

On this 17-day fully-guided tour of Vietnam from south to north, you can travel by e-bike and experience a phenomenal adventure on the rural roads of Vietnam:


Bike coastal Portugal on an e-bike with the wind in your hair and a smile on your face:

3. Your Personal Pedal Trainer
If you've been excited to go on your first cycle tour but are hesitant about the daily distances, potential hilly terrain, or unsure you can enjoy the ride over multiple days, you may feel more confident at the thought of journeying by e-bike. The blissful bike can assist both physically and mentally, allowing you to travel further in more comfort and with ease, giving you the kick in the butt (and pedals) you might need to get started.

You may even choose a tour that spans two countries, because now you can (insert smug face here), so be the envy of your friends as you ride this guided bicycle tour from Vermont, USA to Quebec City, Canada. Go for it!


Throw caution to the wind and discover an extraordinary e-bike tour. Experience four beautiful countries as you freewheel the borders on an e-bike adventure of Europe:

4. A Brief Encounter
If you're short on time or keen to dip your toe into the cycle tour pond, you might consider a day trip, and what better way than to straddle a comfortable e-bike and see the sights. You'll find the e-bike to be a charming companion, taking you to places with the lightest of effort, all the while feeling the distinct liberty and joy that only a bicycle can bring.

Try this guided e-bike tour of Prague to embrace all that this magical city has to offer:


Enjoy wonderful Hawke's Bay, New Zealand, on a self-guided electric bicycle day tour:


If visiting Thailand, try an e-bike on this day tour of Phuket:

5. Trusty Steed
You may have thought of going on a group cycling holiday with friends, perhaps even a cycle tour with wineries involved, but want to ensure you can keep up with the rabble. An e-bike on tour can truly be your best friend, giving your legs a break and allowing you to enjoy the fun aspects of a bike tour. Of course, you are welcome to pedal hard any time you like to ensure you feel worthy of the rewards awaiting you at the cellar doors!

Roar Adventures offers a range of tours of South Australia exploring the beautiful wine lands by e-bike, on a guided or self-guided basis, like this fine example:


Or hop over the pond to New Zealand and pedal the Marlborough vineyards by e-bike:


In France, enjoy a classic 8-day guided tour via e-bike in the vineyards of Bordeaux:

6. Hardcore Holiday

Even the serious cyclist who typically prefers 100% muscle power may find the e-bike an asset, as it could be the bridge needed to tackle an ambitious prospect. Ultimately, the e-bike is an insurance option – if you feel you don't need it then you can still cycle as normal without the pedal assist. If you have a day when the travelling feels tougher, then you can easily reap the benefits.

Have a go at this challenging mountain road tour of Vietnam by e-bike:

Or this 15-day guided epic adventure tour through Bhutan via e-bike:

7. Stylishly Active
Lastly, how about just pushing the boat out and treating yourself to an active vacation extraordinaire with luxurious touches? Lavish yourself with superior lodgings, fine food, and exquisite scenery, and upgrade to an e-bike to ensure wonderfully relaxing cycling.

Try this luxury bicycle tour of Italy's Dolomites and opt to secure your serenity on an e-road bike as you enjoy the trip, barely breaking a sweat:


Or explore a 5-day self-guided tour of boutique wineries and the lovely Otago Rail Trail in NZ by e-bike: