Every person and every cyclist has a list of dream destinations to visit and it should come as no surprise that the wild and beautiful country of Australia features highly. With its crystal blue waters, mesmerizing outback sands, unusual animals, rich rainforests and some of the world's best wines this is a massive country that boasts so much variety you simply have to visit.
If you're a sun-seeker, adventure lover and view-chaser then an Australian cycling tour will be your idea of paradise.
The best time to get pedaling is between October and May when you can catch the best weather. It's also a good chance to visit during festival season when you can rock out to a huge variety of music, dance in the sea on New Year's Eve, catch any number of big events in sports-mad Melbourne, or stuff your face with delicious wines and local produce around the country.
So, what are you waiting for? Find out Australia's best cycling destinations below, grab your helmet and get planning for a trip that will change your life.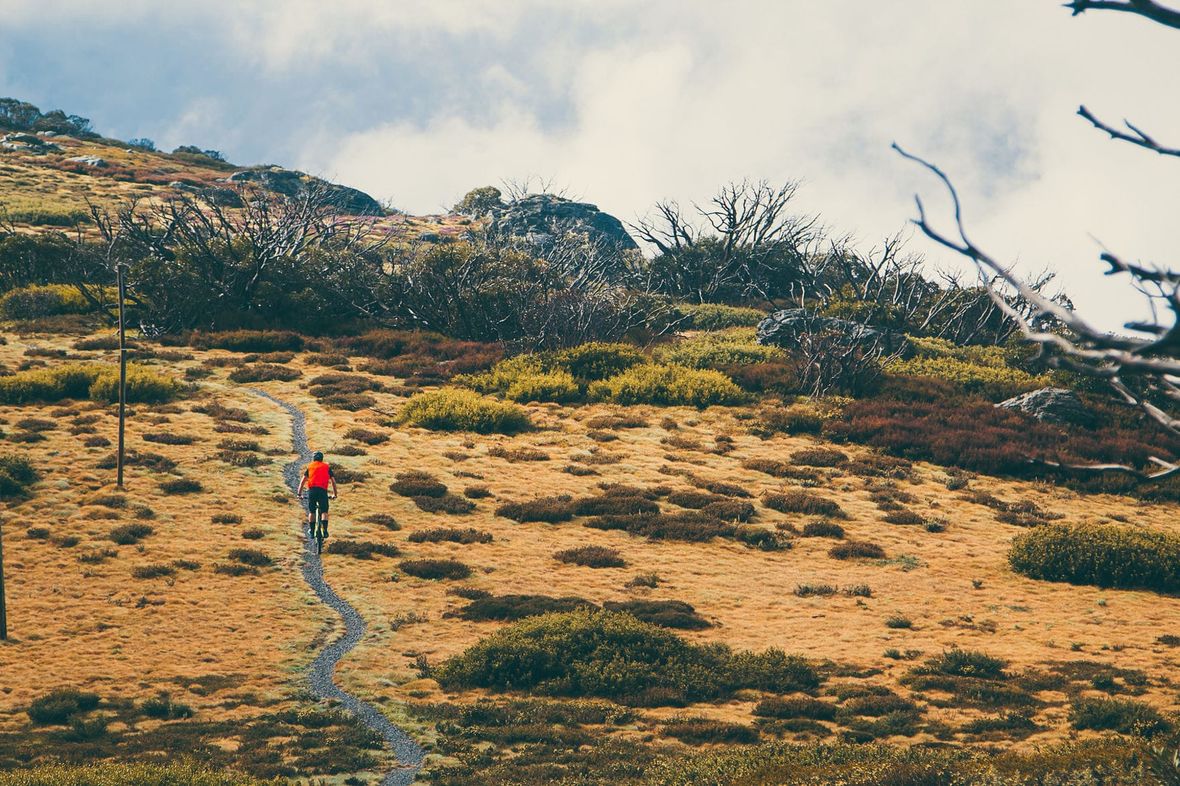 1. Tasmania's East Coast, TAS
Do you enjoy never-ending white sand beaches, hidden coves, and pretty bays? Silly question, of course, you do. This is what Tasmania's beautiful east coast is all about. The often forgotten little island is a true gem for cycling as you can meander from one town and one beach to the next without barely seeing another soul. This is laid-back life and cycling at its finest.
Roar Adventures has a variety of cycling tours in Tasmania to choose from.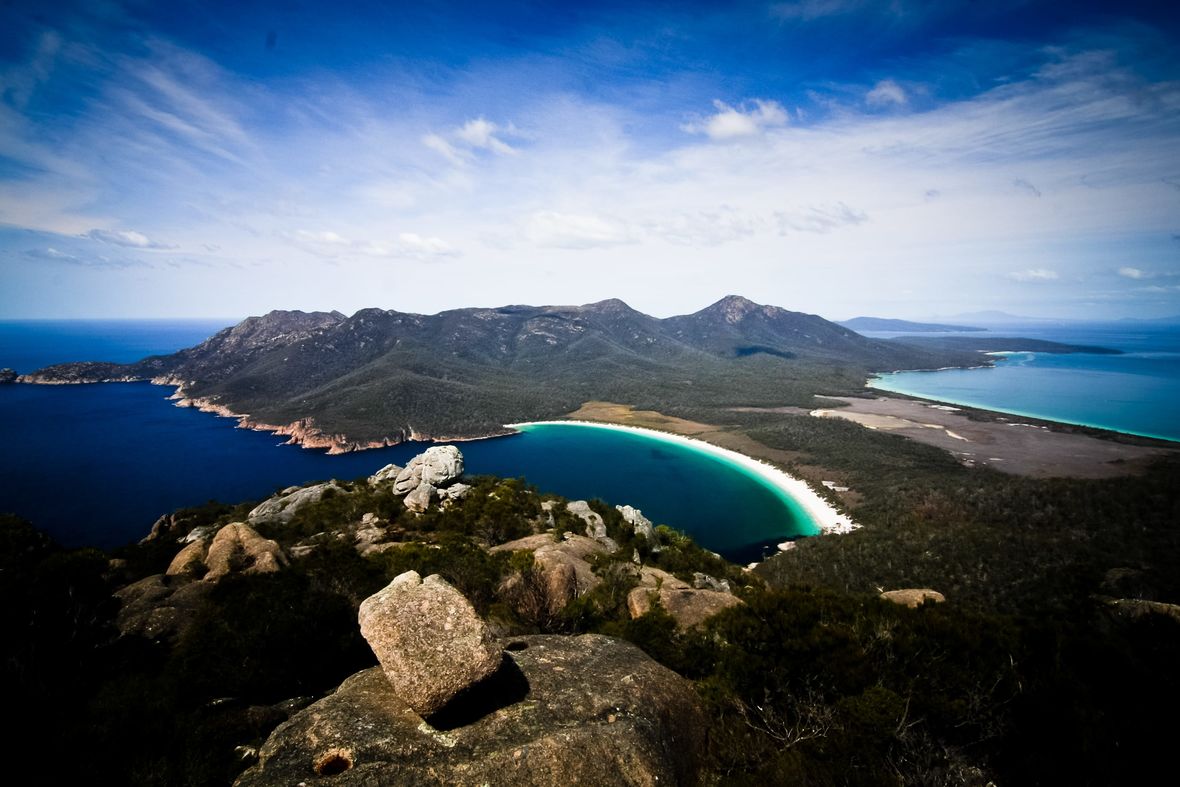 2. Tasmania's West Coast, TAS
There's a reason we separated the east and west coasts of Tasmania - namely because both are so awesome they demand their own categories. For those who prefer a more gnarly ride, Tasmania's wild west coast is an absolute must for mountain bike lovers. Rated as the second-best cycling destination in the world, Tasmania's west coast is pure and untamed, covered with rugged mountains and ancient rainforest that make it a daredevil rider's dream.
Immerse yourself in the wild west of Tassie, taking in all the beauty and raw awesomeness of this region as you bike tour Australia.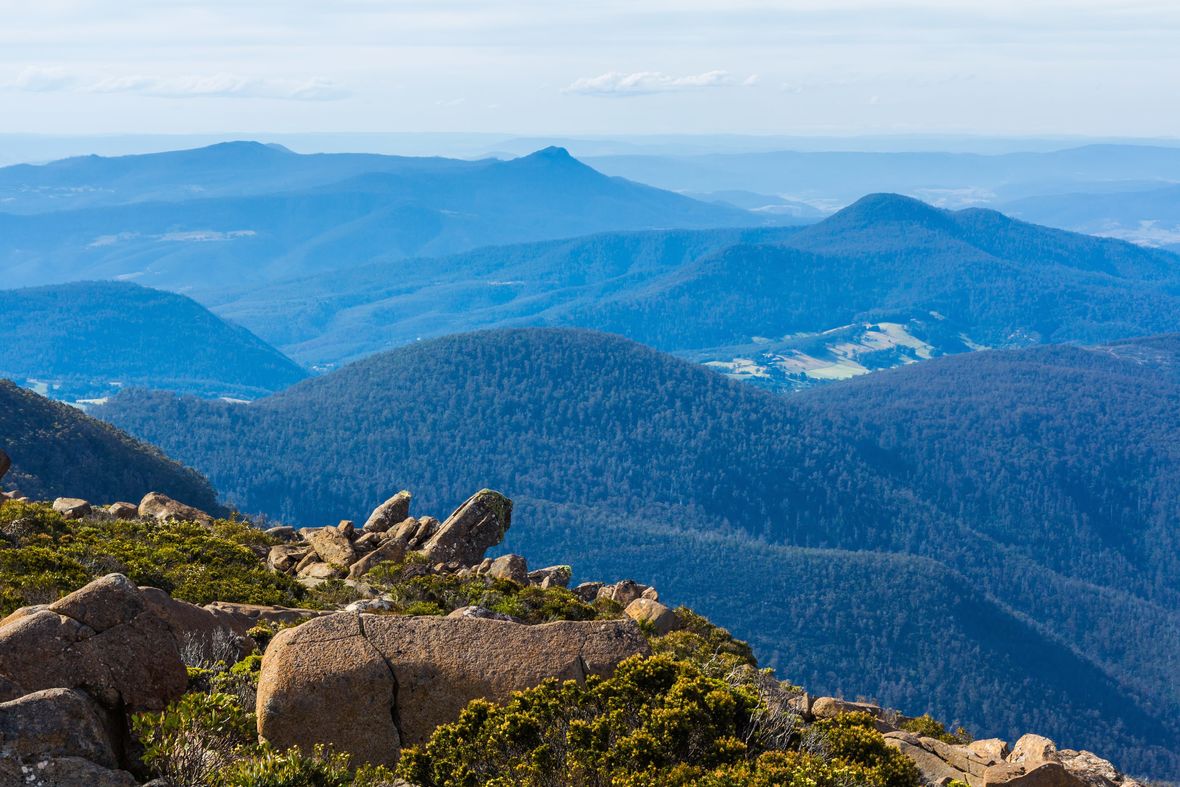 3. Barossa Valley, Clare Valley, McLaren Vale, SA
It would be rude to visit Australia without sipping or guzzling on some of the world's best wines and there's no better spot to do that than in South Australia. The state boasts three of the most famous wine regions, all of which you can leisurely pedal around on a long weekend. Take the extra time so you can drift from one cellar door to the next, taste the excellent local cuisine, and admire the glorious views over the vineyards.
Roar Adventures has plenty of bicycle tours in South Australia to choose from to enjoy this lovely part of Australia.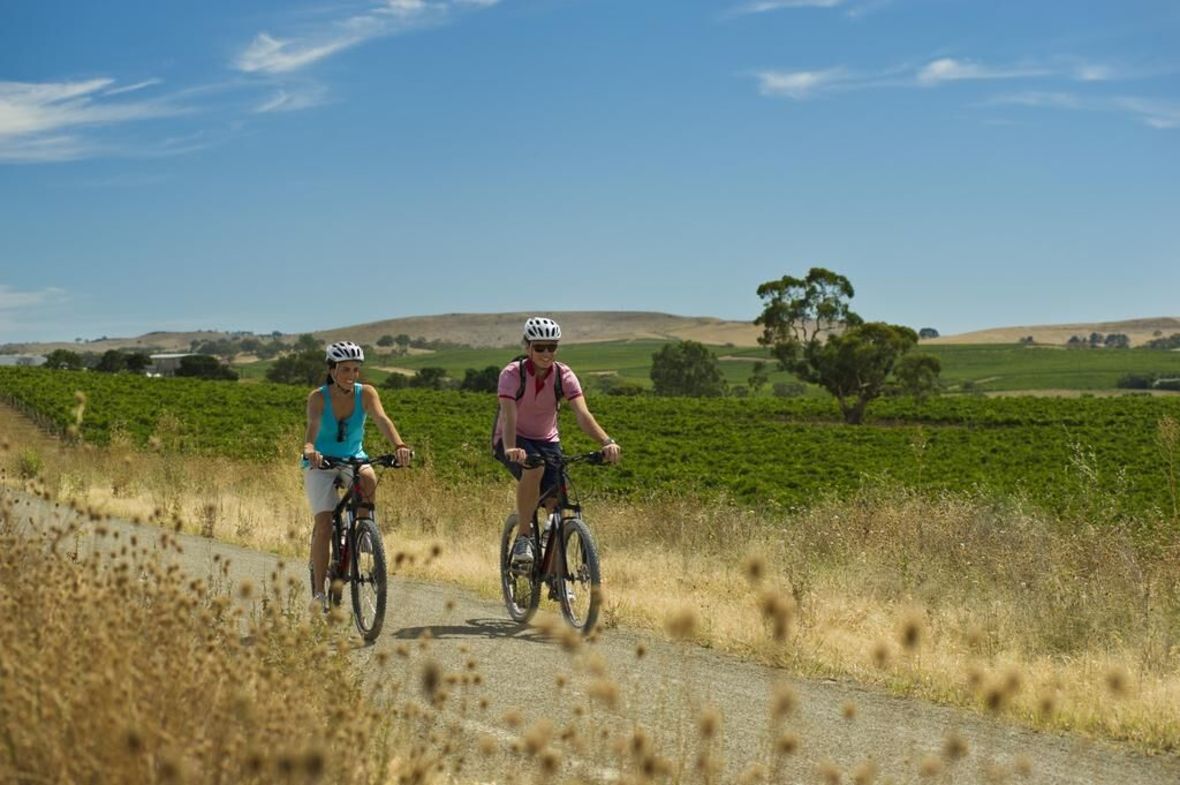 4. Great Ocean Road, VIC
There is a reason this road is known as the Great Ocean Road, and not just because it stretches for a whopping 151 miles. No, instead it can be put simply down to the breathtaking cliffs, beaches, ocean stacks, and abundant rainforest. Every turn - and believe us there are many - brings with it a new view that you simply have to absorb. Sure, you could drive it, but it's way more of an adventure on two-wheels and the rewards for doing so are vast.
Biking the Great Ocean Road is an epic Australian cycle tour not to be missed!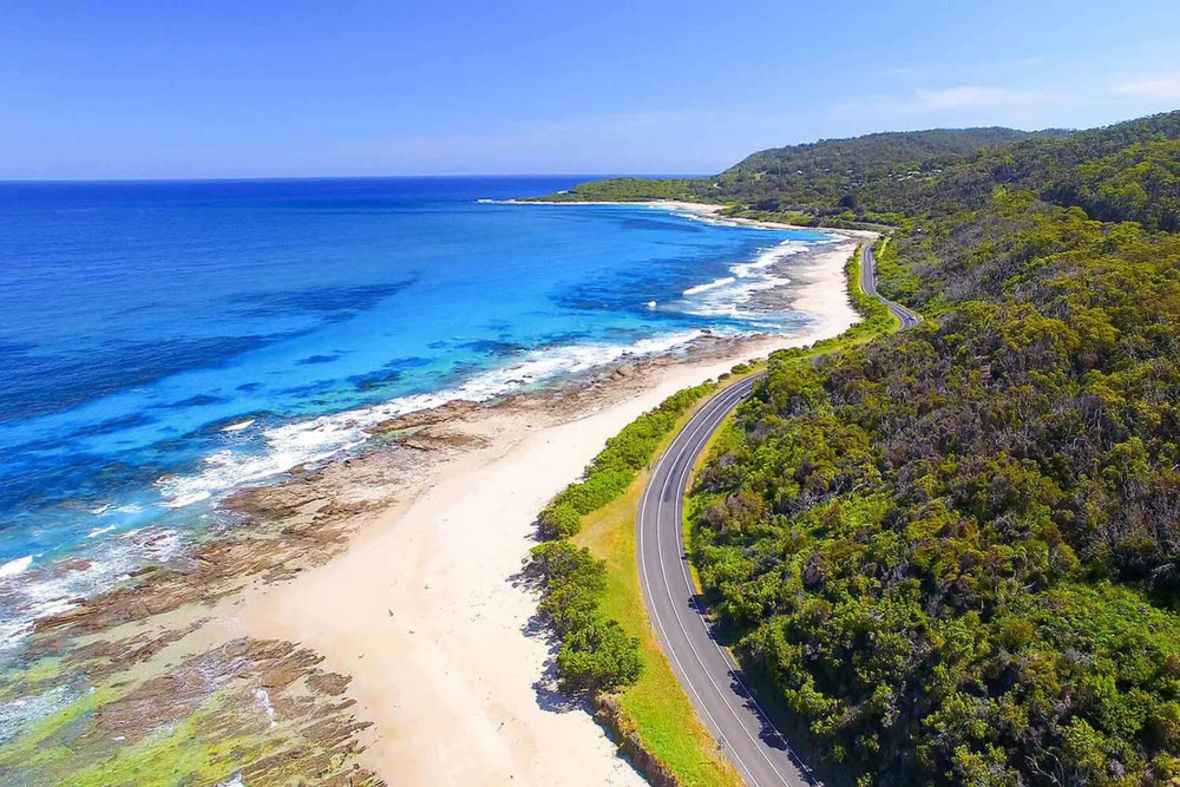 5. Rottnest Island, WA
There are few islands in the world that are as welcoming to cyclists as Western Australia's holiday-friendly spot of Rottnest Island. Bar buses no other vehicles are allowed on the island. More than 60 white sand beaches can be discovered, plus there is the small matter of Rottnest's most famous residents, the quokkas - a small wallaby type animal. These cute animals will have you reaching for your camera in no time. 'Rotto' as it is known to the locals has plenty of flat roads and it's the perfect place to lose yourself in the island life of Australia.
Try an e-bike tour of Australia's Rottnest Island for a leisurely cycling experience.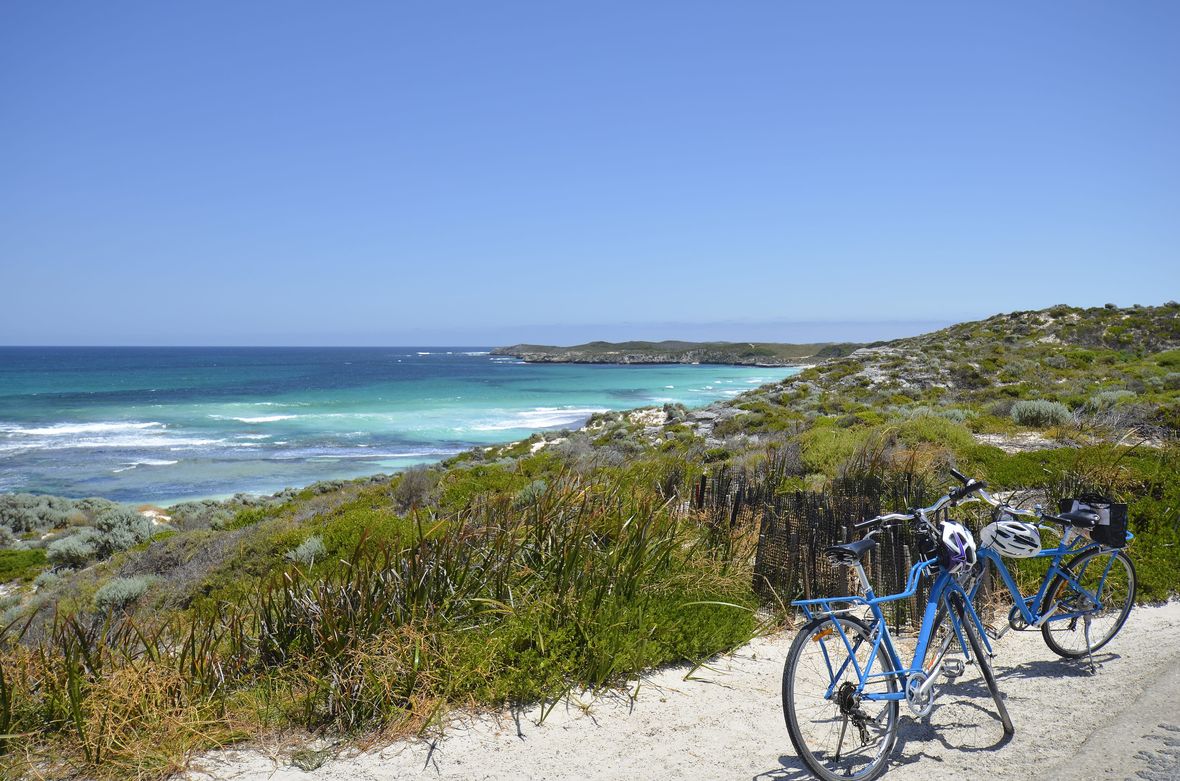 6. Gippsland and the Wild Bass Coast, VIC
Spreading eastwards from Melbourne, the Gippsland region is peppered with opportunities for cycle touring this delightful region of Australia. Snuggling up to the southern coast at the inviting 'Lakes Entrance' and straddling seemingly un-Australian named places such as 'Snowy River' and 'Alpine National Park', this region is full of surprises. Cyclists will love the East Gippsland Rail Trail that stretches for almost 62.1 miles and provides an oasis for leisurely bike rides with spectacular scenery, wildlife and biking the beautiful Bass Coast.
Roar Adventures has a variety of Australian cycle tours available to discover the Gippsland region.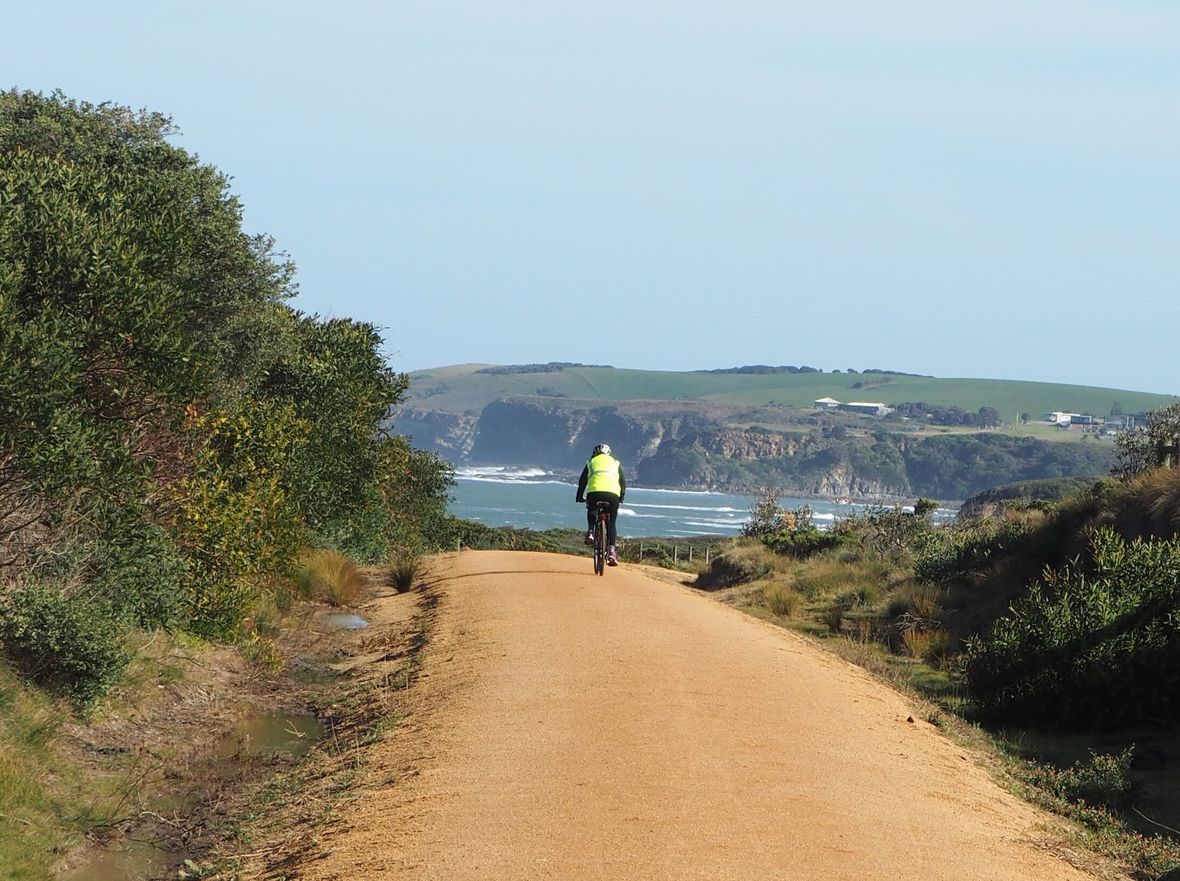 7. Murray to Mountains Rail Trail, VIC
If mountains are really what get your juices flowing then you simply have to tackle the stunning Murray to Mountains Rail Trail. This is not a ride for the faint-hearted, but boy will it get the blood pumping and the camera clicking as you lap up one monumental view after another. This 62.1 miles sealed off-road route introduces you to Victoria's incredible alpine region where you can wind your way through one cute town after another. A word of warning for those who expect to shed any pounds, the gourmet delights on offer everywhere will make you consider turning this into a longer trip.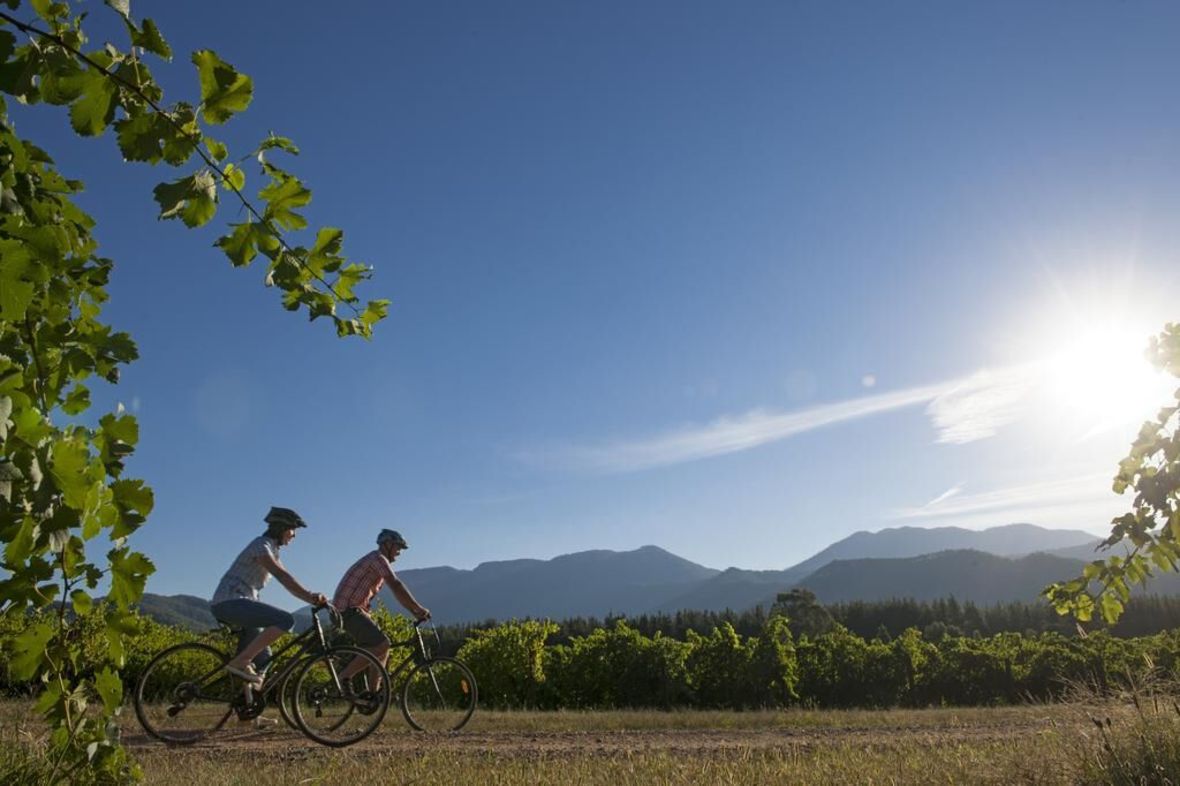 8. Uluru, NT
An iconic destination for travelers but perhaps not first on your list of places to think about exploring by bike. Dabbling in a fun-filled day tour, possibly on an e-bike, could just be the finest way to discover the red center. Families will also love exploring this fascinating part of Australia by bike.
Take advantage of the cooler early mornings and evenings whilst experiencing the magical ambience of witnessing sunrise and sunset in this mesmerizing region.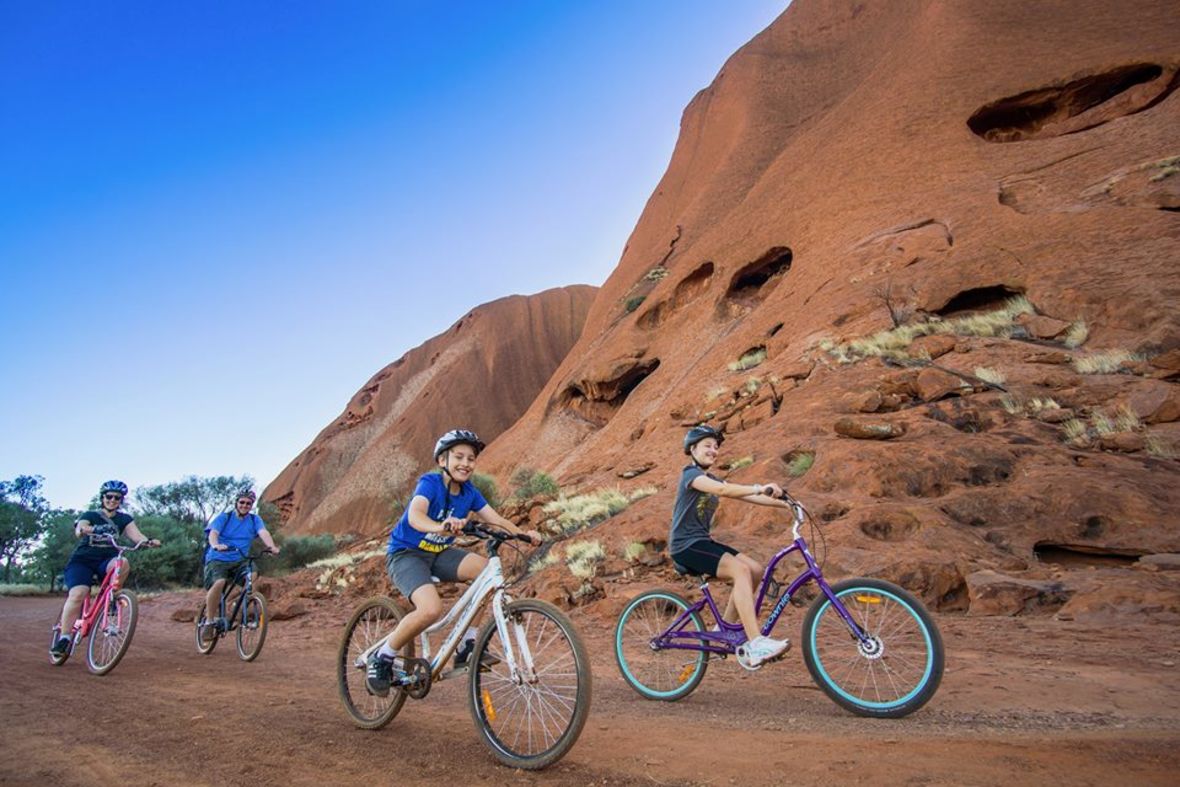 9. Flinders Ranges, SA
For a country known for its flat expansive outback, beaches and dusty deserts, mountainous terrain is not something that immediately springs to mind when imagining the Australian landscape. Venture just a few hundred kms north of Adelaide though and you'll be met with the majestic Flinders Ranges, South Australia's ancient mountains, ripe for MTB adventures.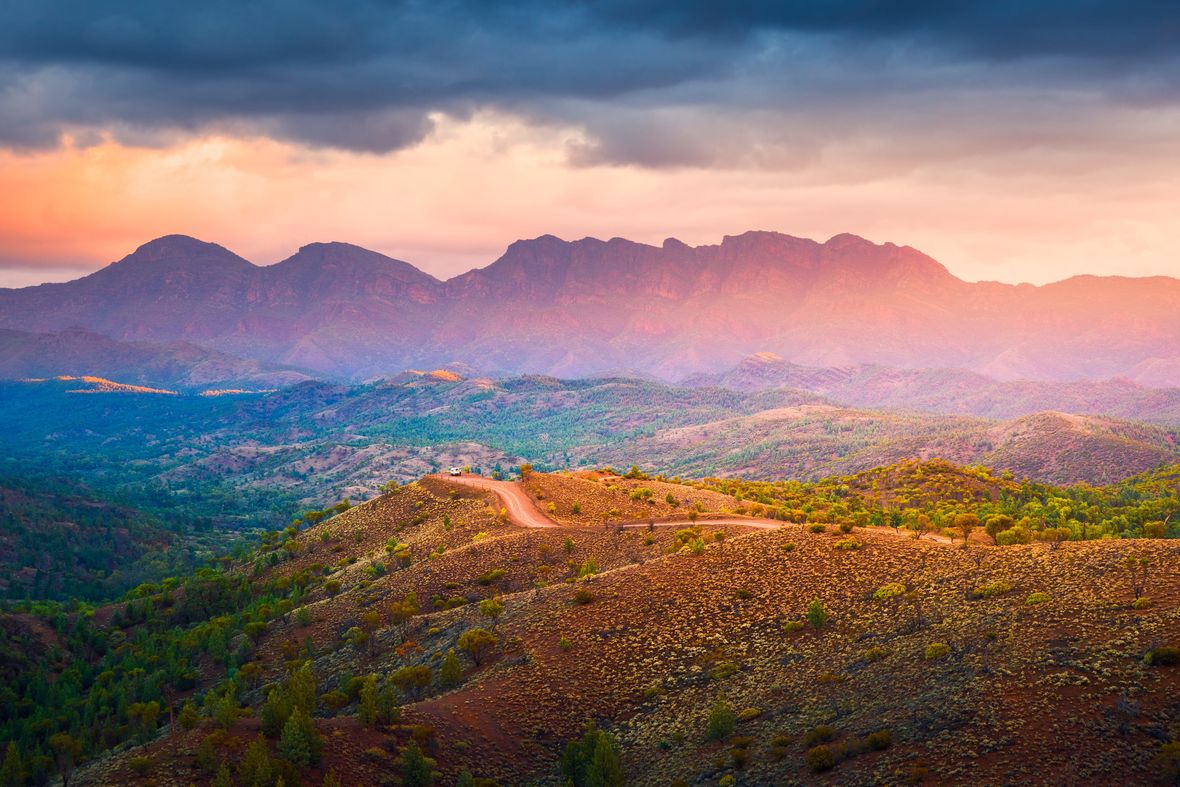 10. SW Corner of Australia, WA
Bicycling the southerly corner of Western Australia holds many treats in store. Pedal past ancient Karri forests and speed along winding coastal highways as you experience this ruggedly beautiful and remote state by bike. Explore National Parks and isolated bays in WA, and discover the relaxed vibe of the charming communities you'll encounter on your way up to Perth. Spend some time in the tourist mecca of Margaret River as you sample the local delights and see what all the fuss is about.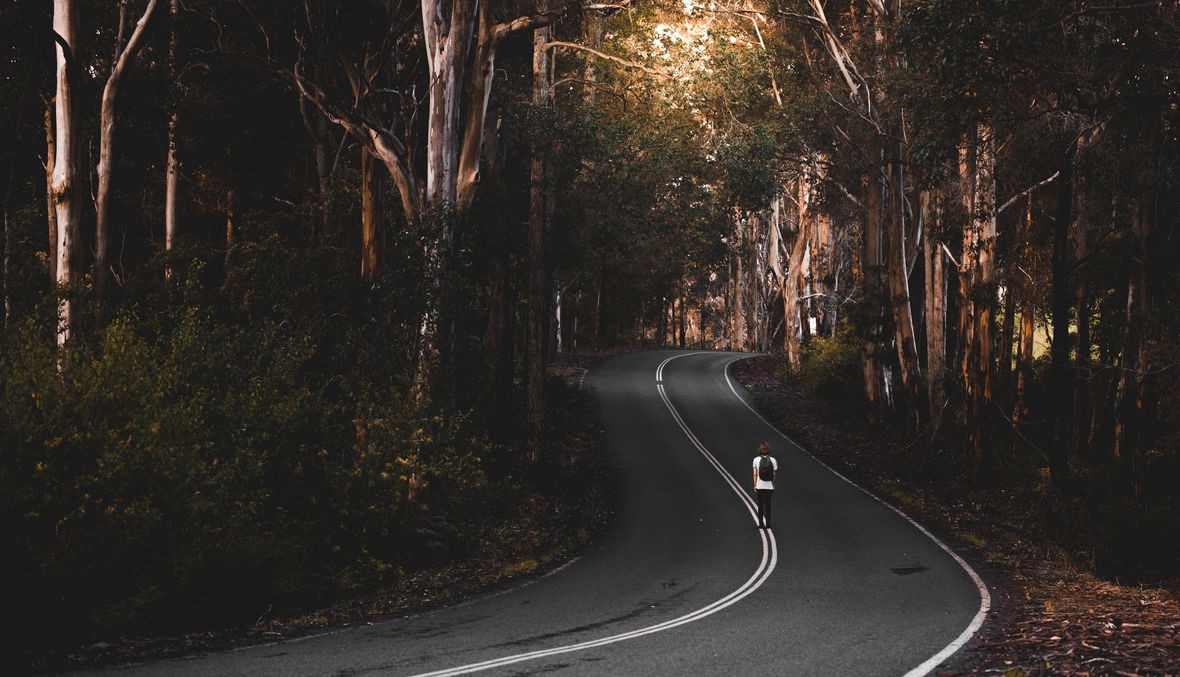 11. The Nullarbor, SA & WA
For those looking for a unique challenge in an extraordinary environment, cycle touring Australia's infamous Nullarbor is a worthy contender. The Nullarbor Plain, renowned for the seemingly never-ending flat and straight road stretching from Western Australia to South Australia, could just be a road cycling dream. It's definitely not for the faint-hearted, cycling 1,733.6 miles over 25 days is no ride in the park. However, if you're after a truly outstanding cycle tour with sensational bragging rights then this could be the fella for you.