Give the gift of joy, adventure and an amazing experience!

We all know how hard it can be to find that perfect gift for your friends, colleagues and loved ones. Look no further though, because a gift voucher for an amazing bicycle tour experience from Roar Adventures is the ultimate gift for any bike and adventure lover.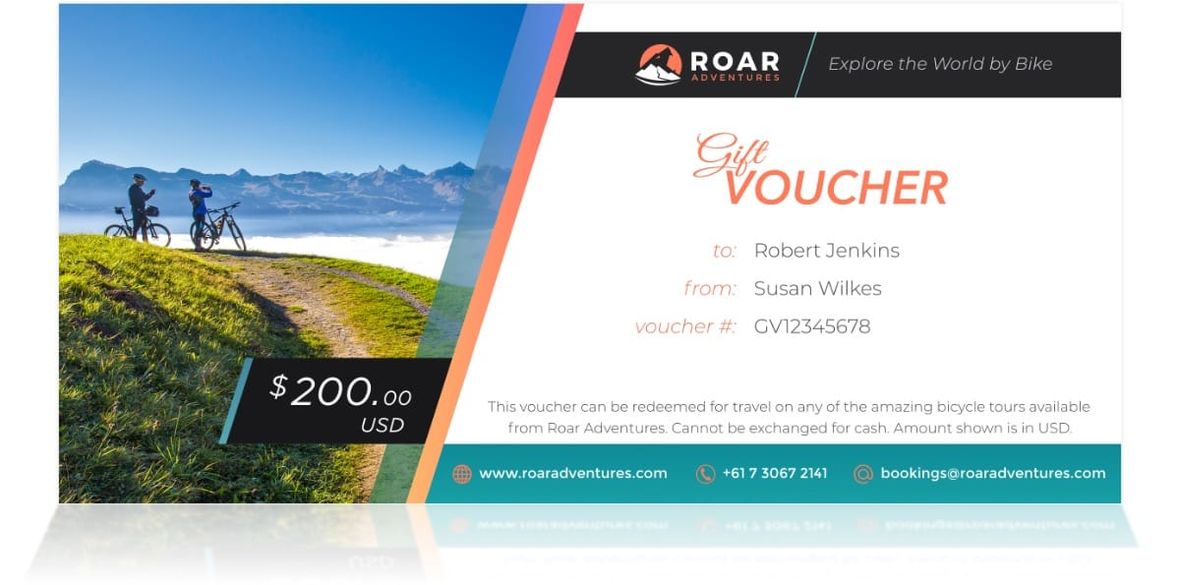 Gift vouchers can be for any amount in a range of common currencies, and there's no need to pick a specific tour before you buy - they can be used for any tour on our site, and for any custom tour itineraries too.
They also make an ideal last-minute gift, with a digital PDF version of the voucher emailed to the recipient on your behalf within 24 hours.

Contact us via the form below to order your gift voucher today!