If you're traveling to Europe and looking for a unique destination for cycle touring, where influences mingle in a fascinating country sharing borders with a diverse array of other countries, then you're in luck, Croatia has it all!
Located in South-Eastern Europe, Croatia has an ample coastline, stretching the length of its boundary along the Adriatic Sea, with Italy in its sights. Sharing land borders with Montenegro, Bosnia and Herzegovina, Hungary, Serbia, Slovenia and a maritime border with Italy, it's ideally located for a bike tour vacation with a veritable cocktail of influences, favorable climate, interesting history and culture, delightful landscapes and, of course, wonderful cycling to get stuck into.
Istria, located in the north-western corner, plays gracious host to many of the cycle tours below and with good reason. Home to exceptional views, incredible food and wine, and a variety of ideal cycling terrain from rugged MTB to sedate seaside wanderings, it's a fine choice for all manner of biking vacationers.
The historic coastal region of Dalmatia, further south, tucked in below Istria, is a boat lover's playground and offers island cruising opportunities with excellent cycling aplenty. Discover Croatia by land and by sea, adventuring by bike as you journey the spectacularly diverse coastline from harbors to coral reefs.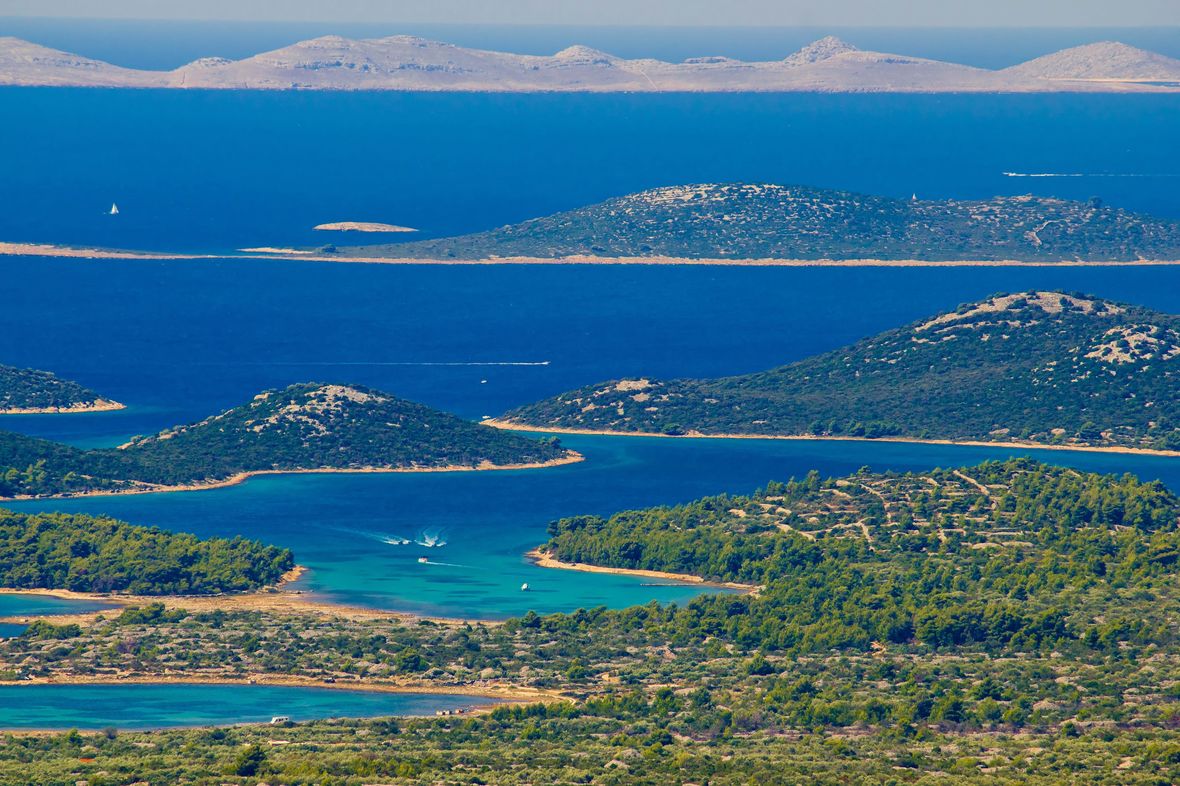 Roam Croatia's best cycling routes as you sight-see, discover and explore this jewel of the Adriatic. Increasingly popular, Croatia still has that hidden, off the beaten track charm, making you feel as if you've discovered something special, something secret and somewhere ideally situated for your next bicycle tour.

For Mountain Bikers
Both tours below include Croatia in an itinerary spanning several countries, offering you the best mountain biking experiences. From the idyllic town of Grožnjan, famed for enduro races and an incredible trail network to Croatia's Srdj Mountain, you'll find some unique biking here.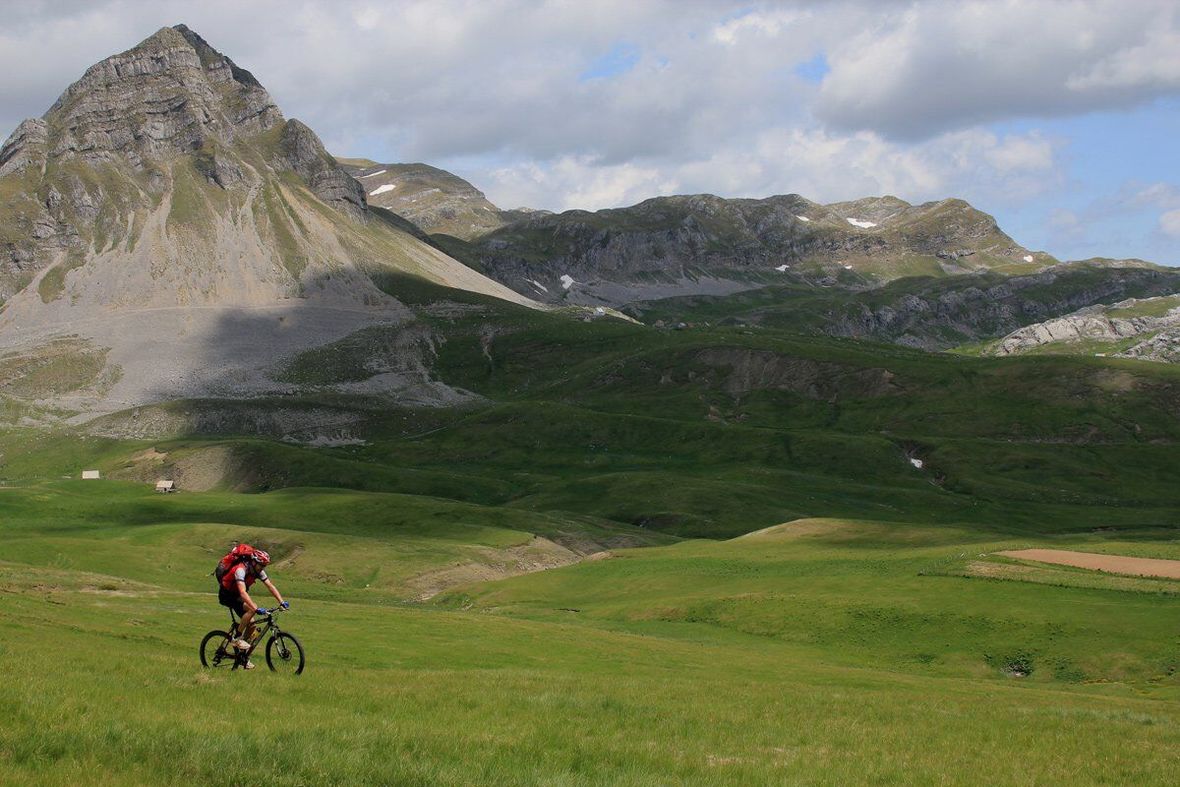 For Food and Drink Lovers
The North Western corner of Croatia is home to vineyards, olive groves, historic medieval towns and the sublime views of the sea off the coast of ancient Istria. With Roman ruins and Tuscan landscapes you'd be forgiven for thinking you're across the pond in Italy and the mouthwatering food and drink does nothing to dispel that notion. Try a leisurely cycle tour of the region, saving up some energy for gastronomic pursuits.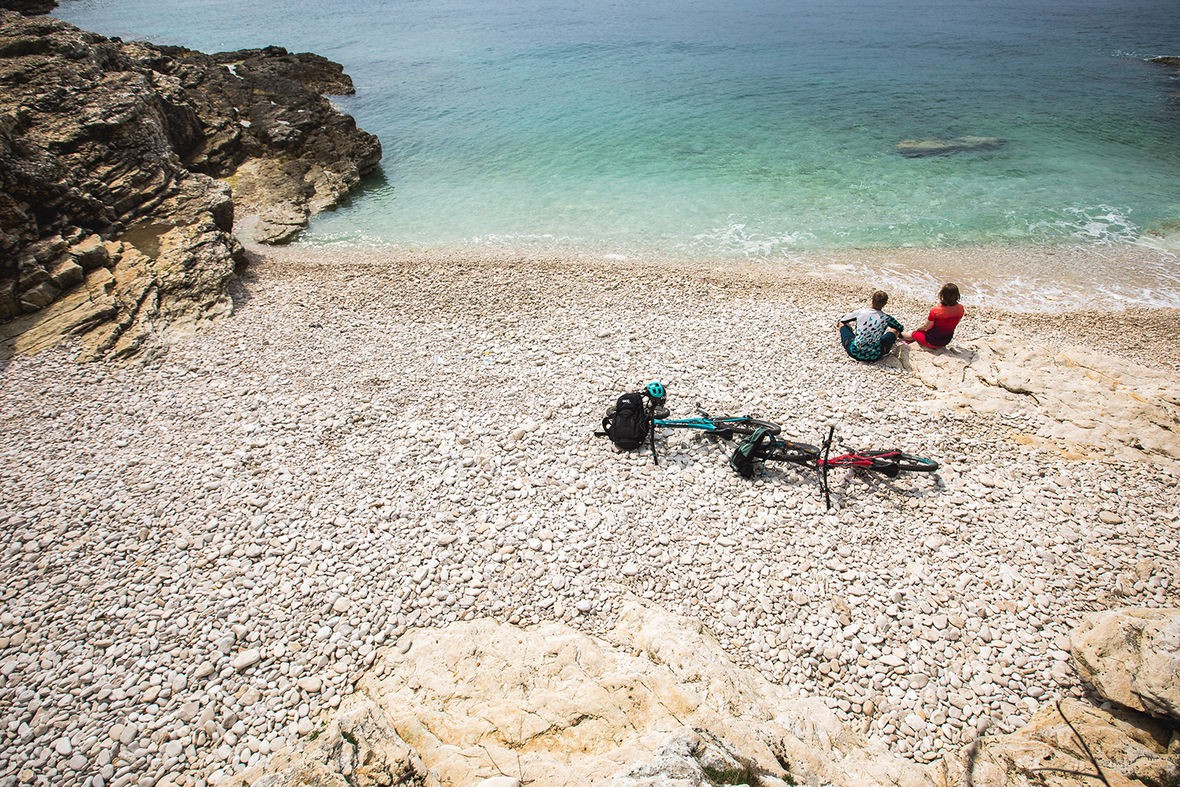 For E-Bikers
Another multi-country itinerary, this time by e-bike, to assist you on your tranquil cycle journey. Enjoy a brief flirtation with Croatia as you overnight in Istria and cycle a sample of the region by e-bike.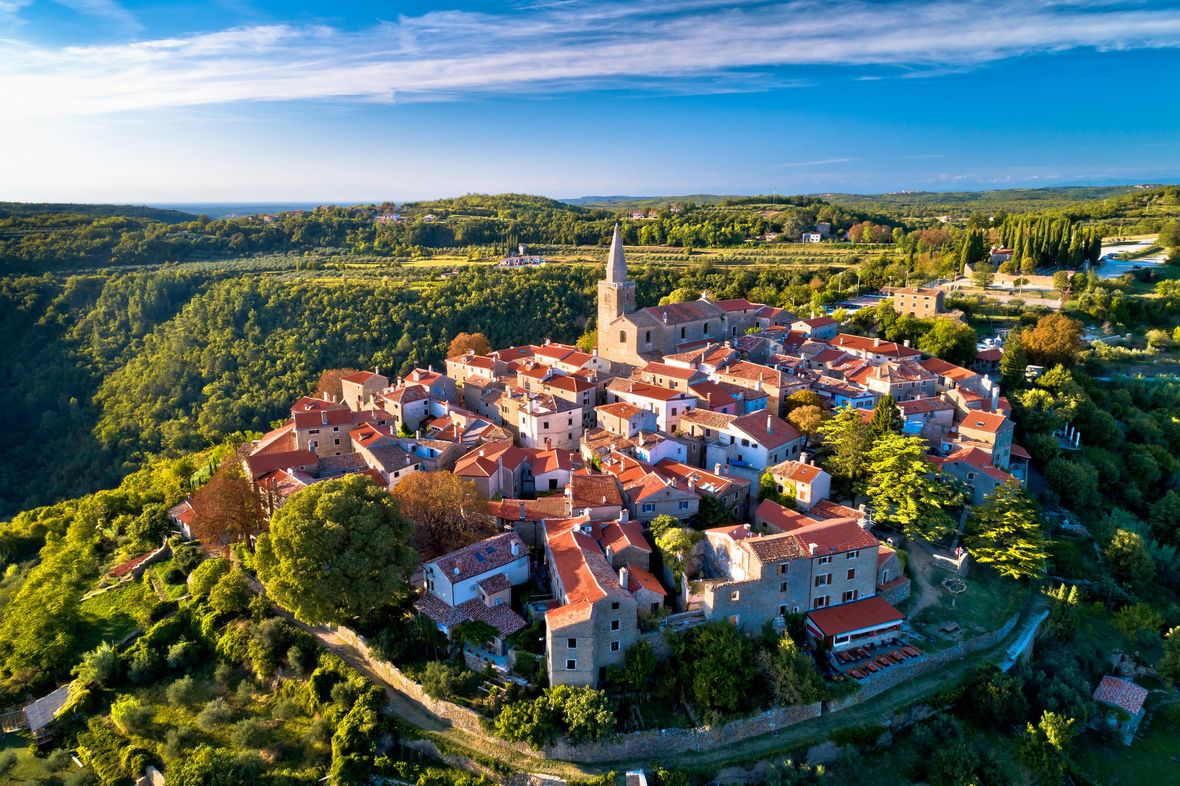 For Romantics
What could be better than whisking your loved one away for a romantic guided cycle tour adventure of rural Croatia, dipping into Slovenia, as you bicycle these twin gems. Visit Croatia's largest island, Krk, and meander through UNESCO towns as you pedal through some of Europe's finest scenery.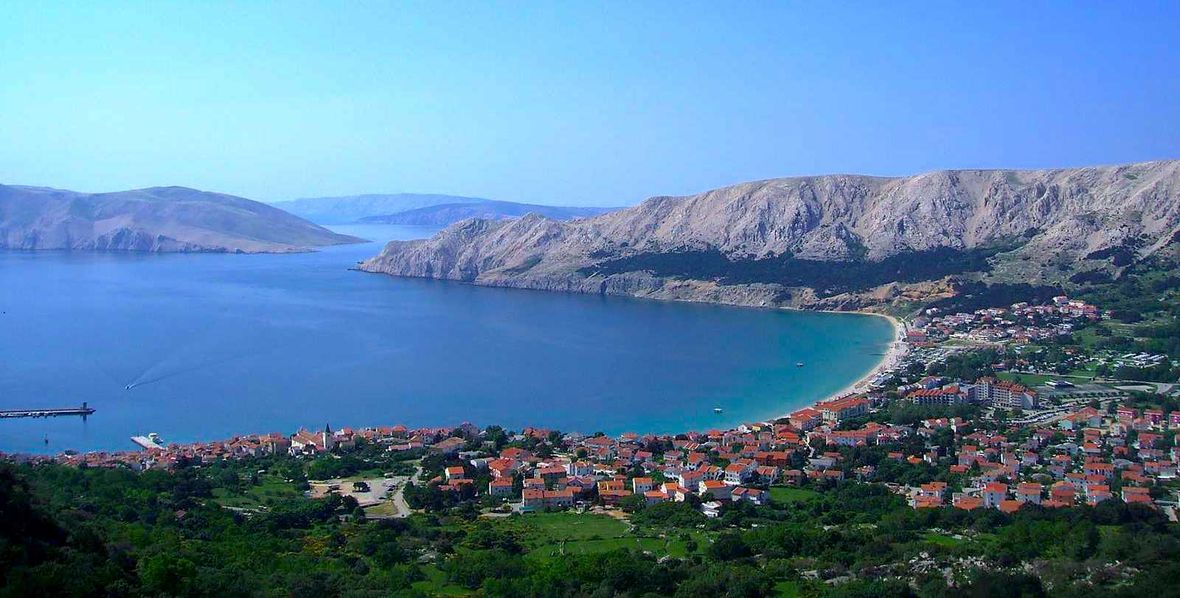 For Women
It goes without saying that women are welcome on all of the tours mentioned here, however, if you're looking for a female-only cycle tour with a mountain biking focus, then this exclusive retreat offers a fantastic getaway in good company spanning several countries.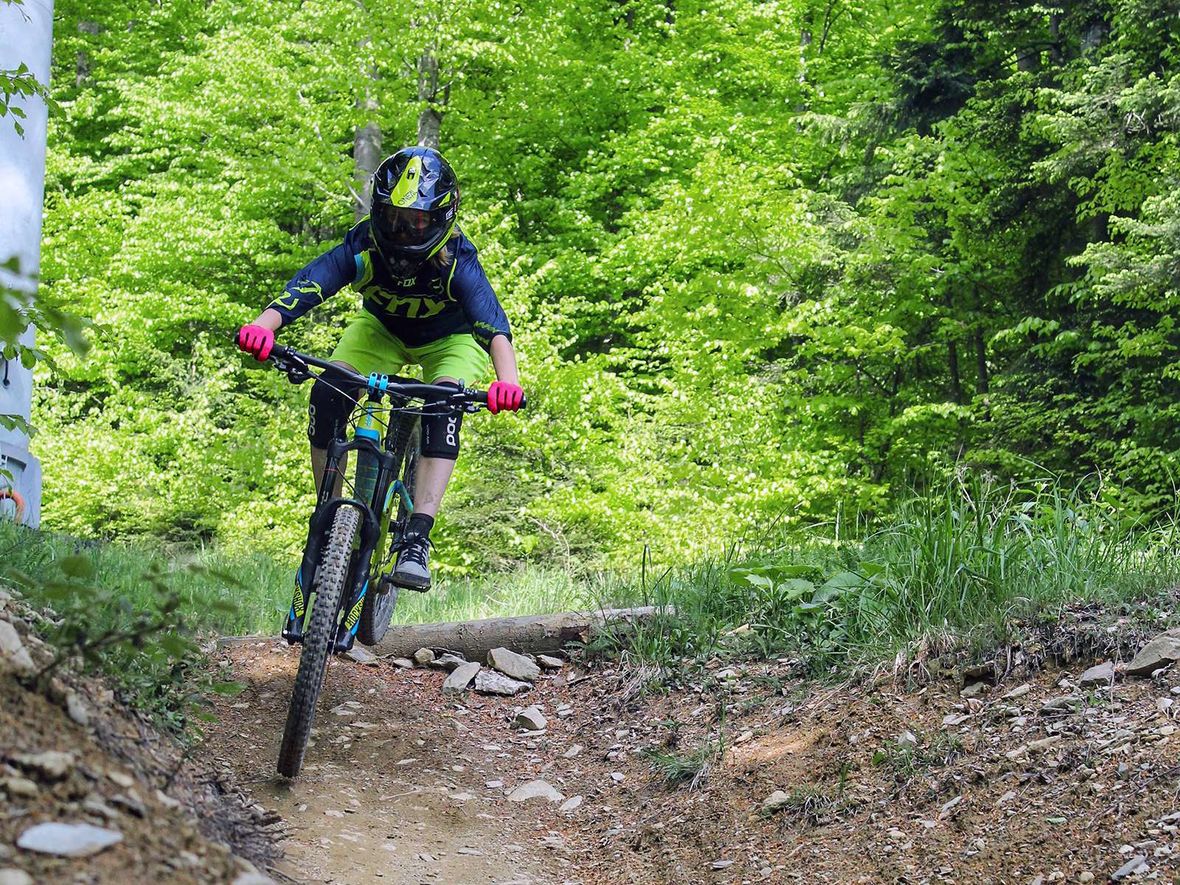 For Sea Lovers
Cruise the islands and bays of Croatia and literally bike the bits in-between! The beautiful waters of central Dalmatia provide the stunning backdrop for this unique tour on dreamy waterways boasting coral reefs, waterfalls and crystal clear waters. Visit two National Parks and enjoy lodgings at sea as you explore Croatia on a superb bicycling-boat vacation.

For Road Cyclists
Cycle from Split to Dubrovnik on a guided road cycle odyssey through Croatia. Enjoy well thought out routes with incredible ocean views and bike the idyllic islands of Hvar and Korcula as part of the jam-packed itinerary.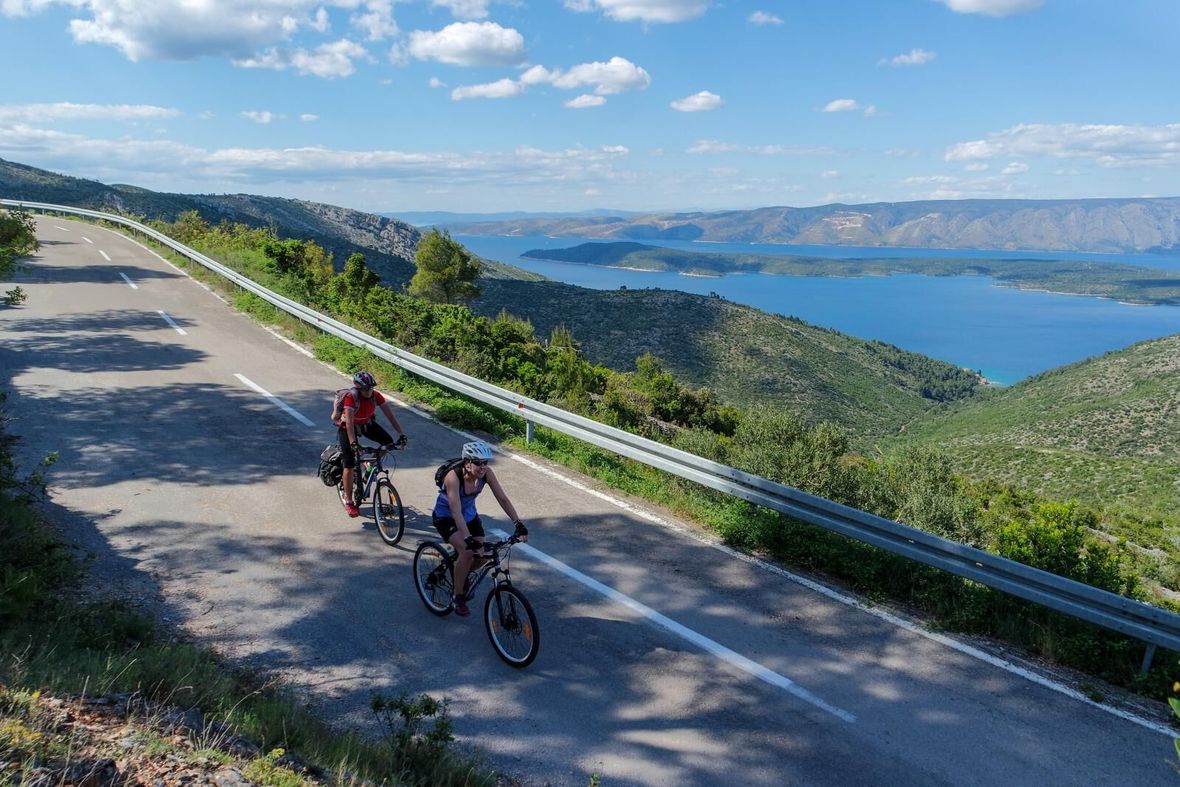 For Families
Pack up the whole brood and head to Croatia for a spellbinding break sure to appeal to all ages. Wear the kids out with active adventures as you cycle tour the historic region of Istria by bike. Snorkeling, swimming, kayaking and secret tunnels are all highlights of this wonderful guided tour through the Croatian peninsula.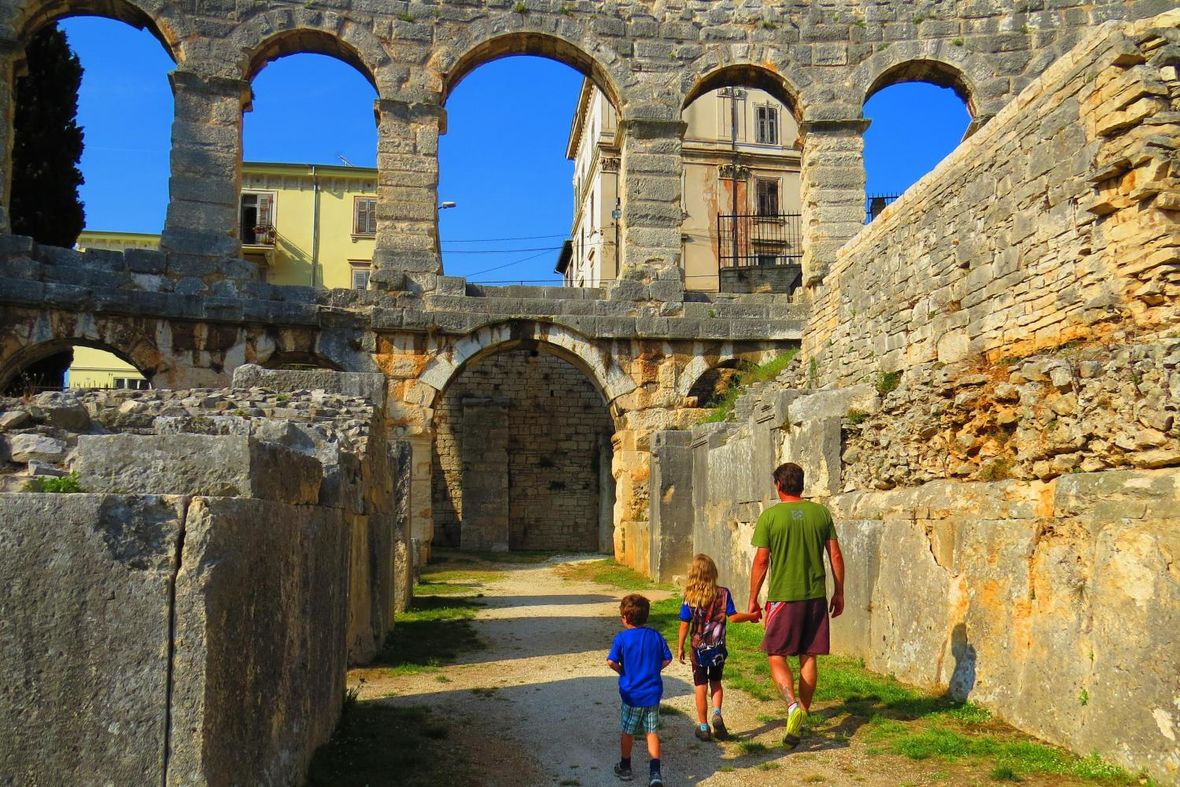 For Adventurers
Get on your bike for a fun exploration of Istria on this spirited tour through the region. Quite aside from the fine wines, food and history of the area, you'll be venturing out on intriguing sounding cycle routes such as the Parenzana Rail Trail and the Captain Morgan trail, learning about curses, buried treasure and local stories along the way.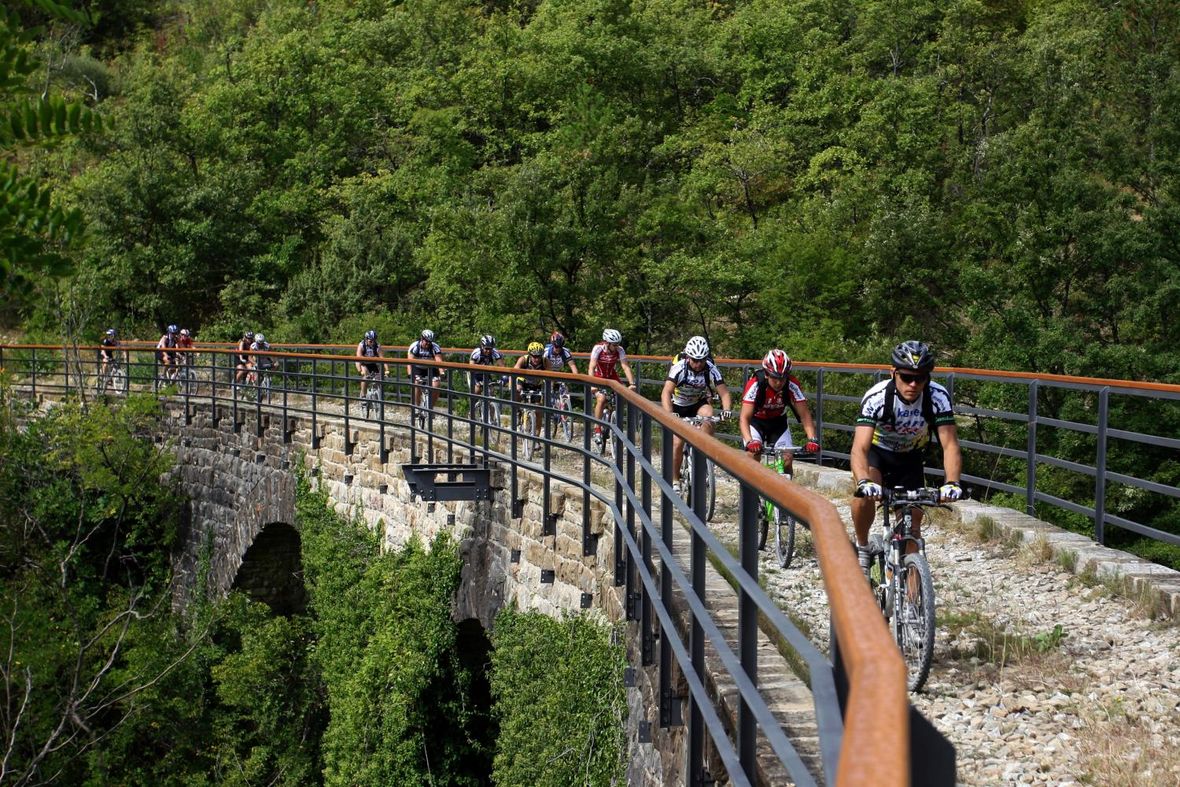 For even more inspiration for your Croatian cycling adventure, check out our article by pro mountain biker David Cachon, Croatia: A mountain bike adventure.