The United States is sometimes overlooked as an incredible destination for discovering the natural beauty of its diverse wilderness. Thanks to Hollywood, larger-than-life cityscapes and world-famous theme parks, the incredible native landscapes to be found here can be obscured from view. The US is a major destination for biking, and mountain biking specifically has many epic homes here. Utah, Colorado, Arizona and Nevada spring to mind initially as must-bike destinations for avid mountain bikers and many of the tours we suggest below take place in those locales. But there are also a few surprises and so we urge you to take a look, get on your bike – no matter what your skillset – and find your ideal fit.
Many of the tours listed here may appeal to budget-friendly riders with options for camping under the wide and starry skies. However, for those looking for a bit more comfort, fear not, many of the tours also offer local inn accommodation. Here at Roar Adventures, we eat, drink and sleep bike tours, so feel free to contact us should you have any questions, or are looking for something not covered here.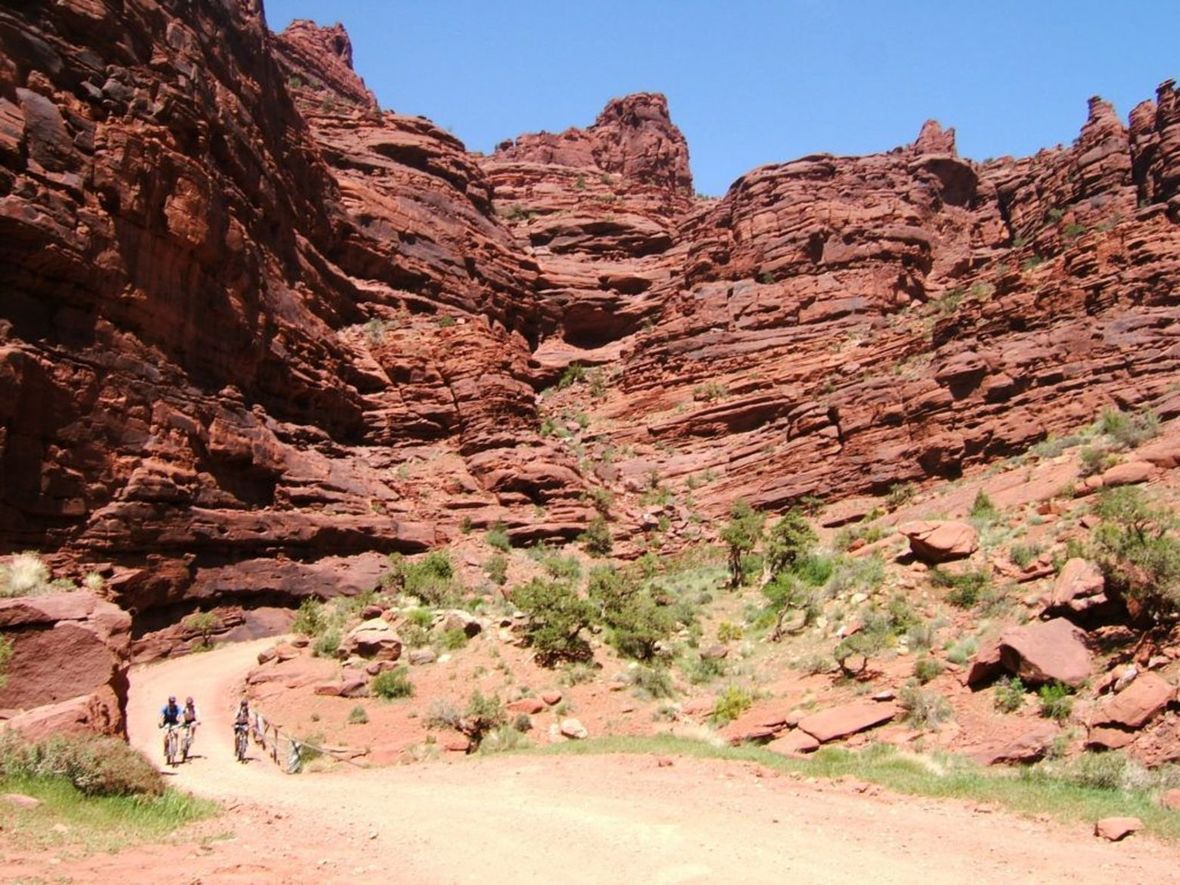 UTAH

Arguably the Daddy of MTB destinations stateside, head to Utah for some iconic mountain biking action. With large swathes of untamed landscapes ripe for adventure on two wheels and for those who dare, you'll never be short of thrills. For experienced riders this is one place to tick off your list and enjoy the canyon and high desert topography.
Some of the tours shown here are truly accessible for all – The Maze MTB tour, for example, is suitable for everyone including families and can also be offered as a private tour. Explore the breathtaking Canyonlands National Park by mountain bike, including some once-in-a-lifetime experiences, such as hiking historic sites and flying out of the wilds via chartered plane, giving you a unique and awe-inspiring perspective on the terrain just-traveled.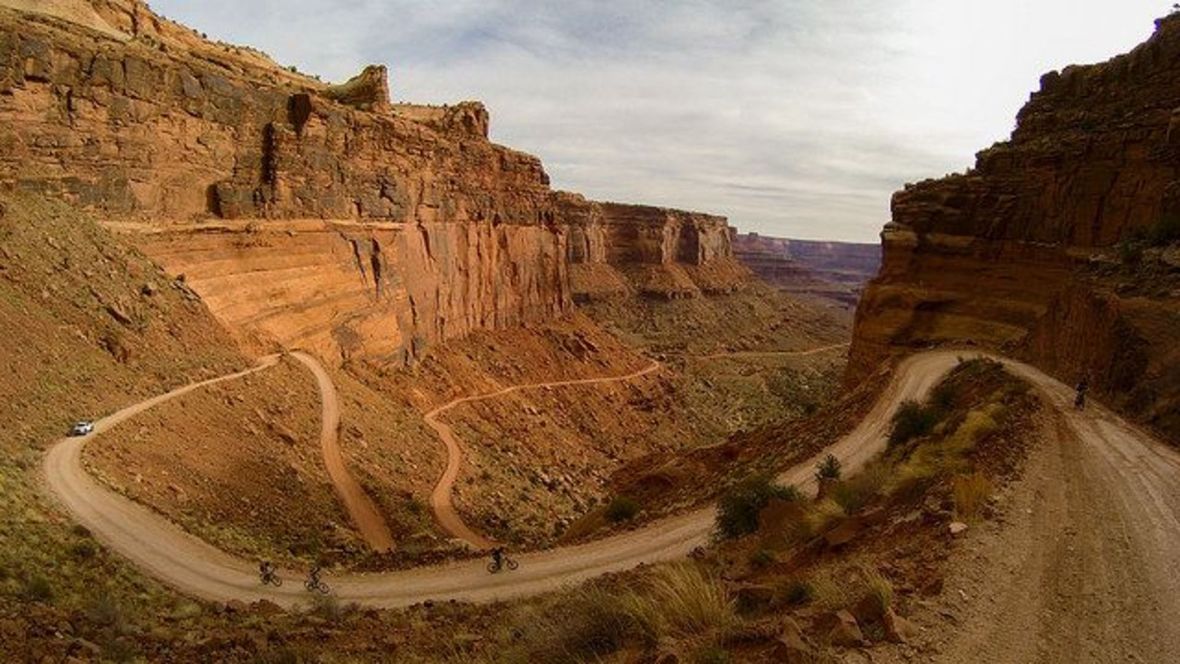 ARIZONA

One of Utah's many neighbors, you cannot go wrong with an MTB adventure in Arizona. Established trails, geological beauty and the world-famous Grand Canyon beckon for mountain-biking pursuits. One other benefit of the arid southwest is that winter MTB tours here are superb. Get into it!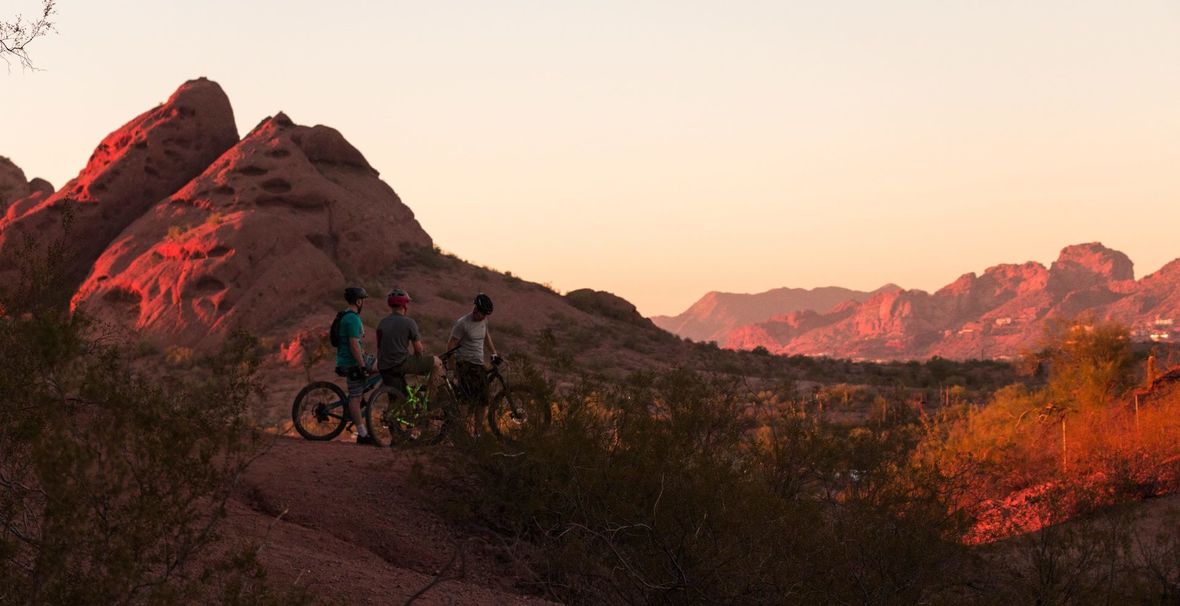 COLORADO

Durango, in the heart of the San Juan mountains, and known as the wildflower capital of the state, is also an MTB enthusiast's dream destination. Exceptional scenery, riding and nature are all here and the tour below is suited to intermediate–advanced riders.
Further north, close to Grand Junction, a challenging MTB tour awaits on wily single track, slipping into Utah on occasion. Get out among real dinosaur tracks, stupendous views, rock formations and canyons and enjoy dipping in mountain streams, adrenalin biking and short hikes to ruins.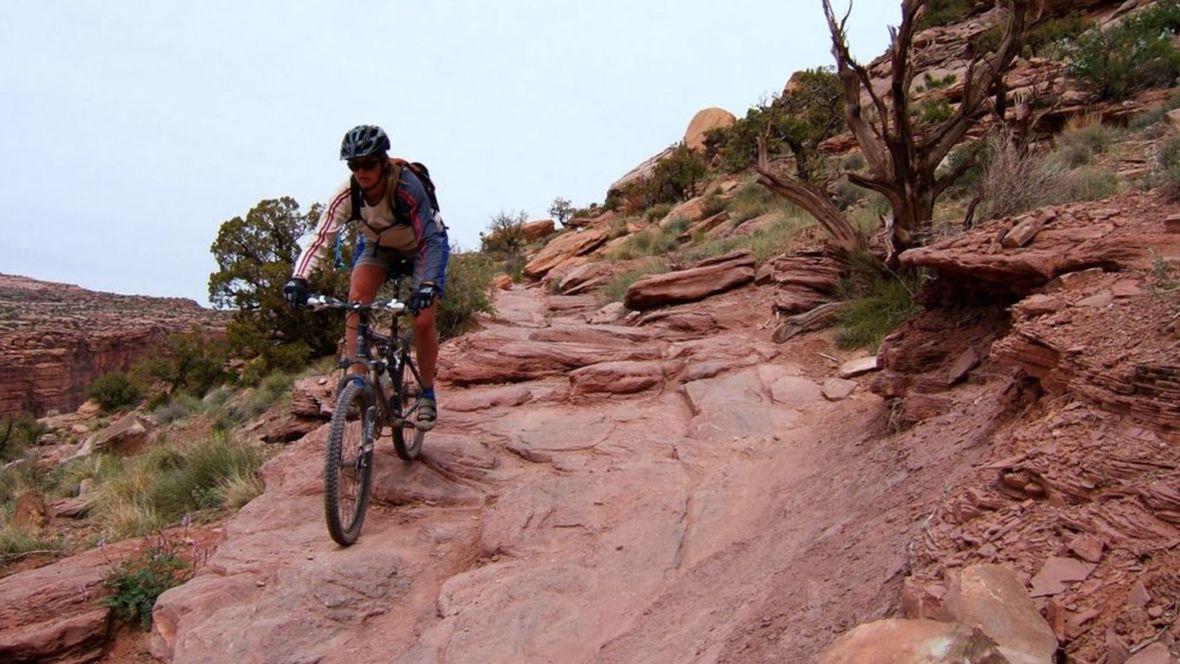 NEVADA

Outside of the bright lights of Vegas, Nevada offers some of the best mountain biking opportunities. Riding the otherworldly landscape of Death Valley is an experience not to be missed. Head out to Red Rock National Conservation Area for the last two days of the tour and bike, among others, the epic singletrack of the Mustang Trail. Yeeeew!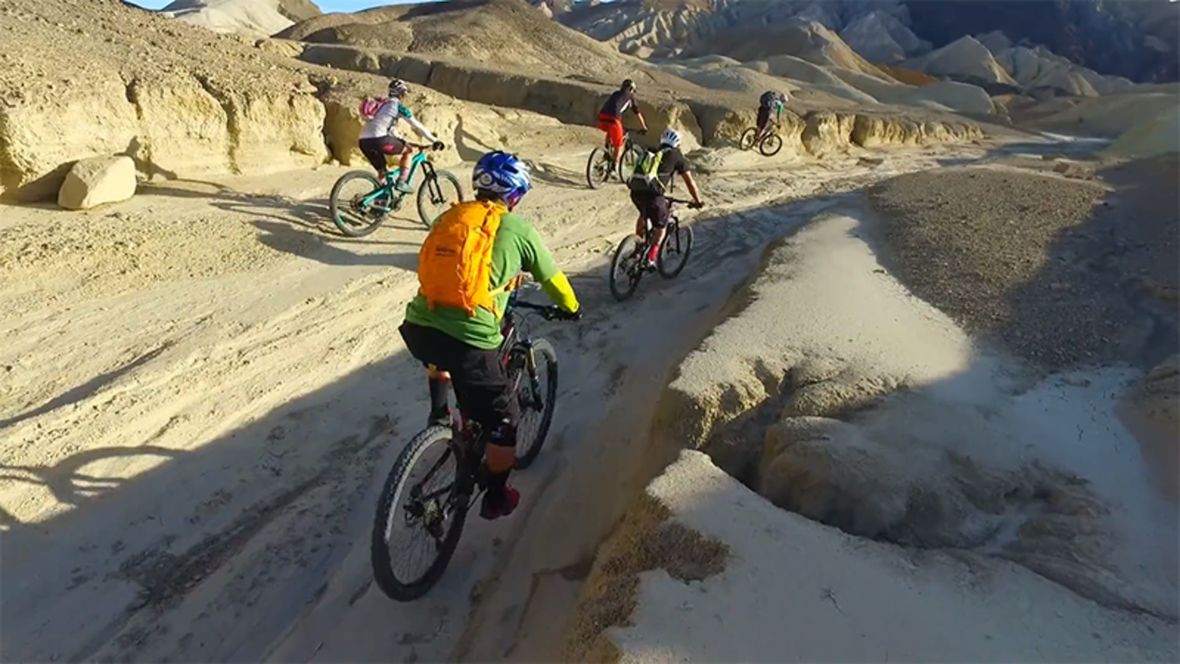 NORTH DAKOTA

Many of the states mentioned so far have been ideal locations to visit in the off season, however, with our next offering summer is definitely the time to bike! Straight from the horse's mouth, the operator describes this tour succinctly as follows: 'Hailed as an IMBA epic, the MDH unfolds on 95% singletrack, 25% of it set at a maximum grade of 14-degrees, but with a takeaway of 8700-ft total descent. From the northern unit to the ultra-charming, cowboy-poet town of Medora (pop. 112), you'll spend five days riding what's commonly called the most physically stunning stretch of The Northern Plains, peaking out at 2703-ft'.
Welcome to the Maah Daah Hey Trail, friends.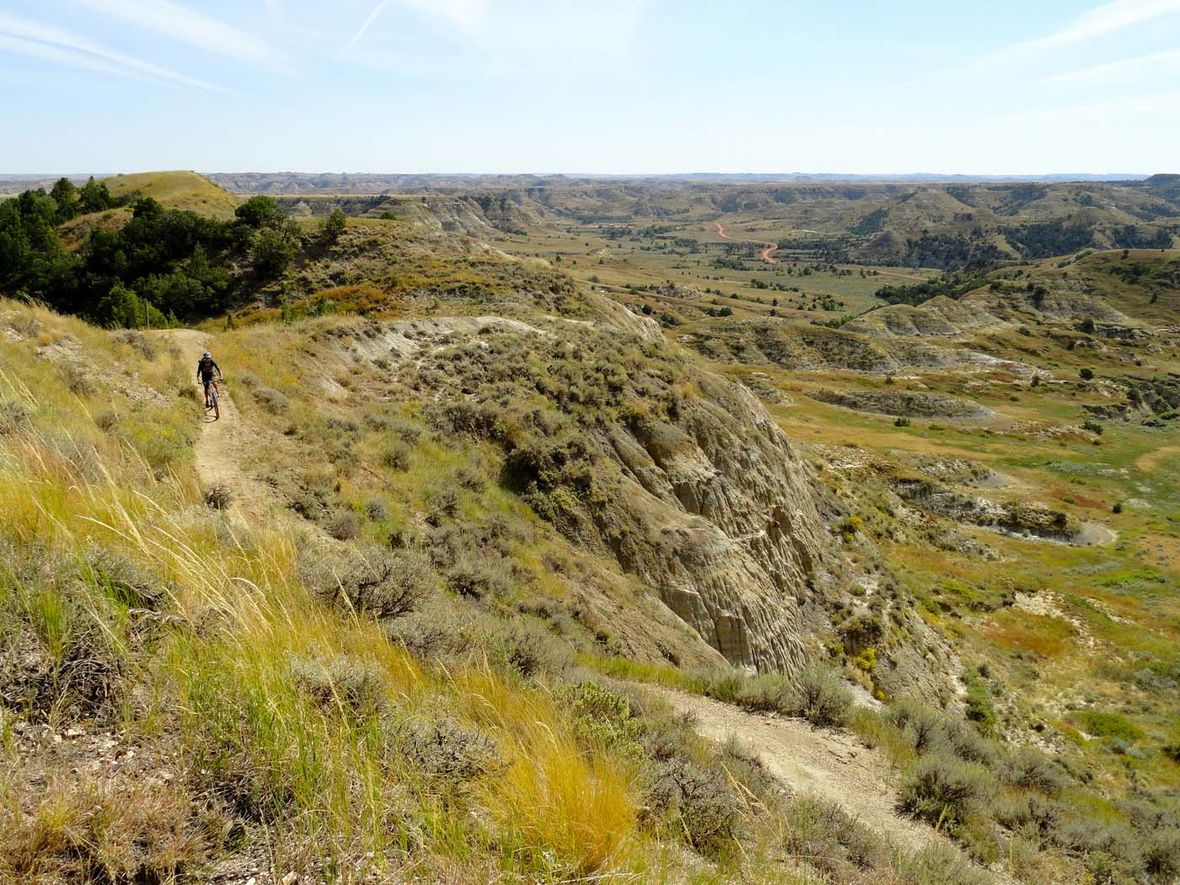 WYOMING

A simply sublime trip for active lovers of the outdoors. Based in the Greater Yellowstone Ecosystem, an area which includes 17 rivers, 290 waterfalls, 4000 bison, wolf and lynx, with beauty (and photo ops) all around. This trip has it all from scenic singletrack mountain biking (hello Shadow Mountain trail!), to riding eight miles of white water rapids with awe-inspiring, and frankly fear-inducing, names such as 'Big Kahuna'. You'll also fit in some incredible hiking as well as being treated to a day of rock climbing with local experts. More sedate but nevertheless superb activities include a panoramic boat ride across magical Jenny Lake, visiting the popular Old Faithful geyser at Yellowstone and other must-see sights.
OREGON

Waterfalls, volcanic peaks, views of the Cascade Mountains and high desert await on this mountain biking tour of Oregon. Blissful singletrack is ready to ride in the Deschutes National Forest and at the Newberry National Volcanic Monument you'll have the chance to bike this collapsed volcano. The natural wonders on this tour are evident daily and you will ride and swim, if you like, in high mountain lakes along the way. Pure mountain glory.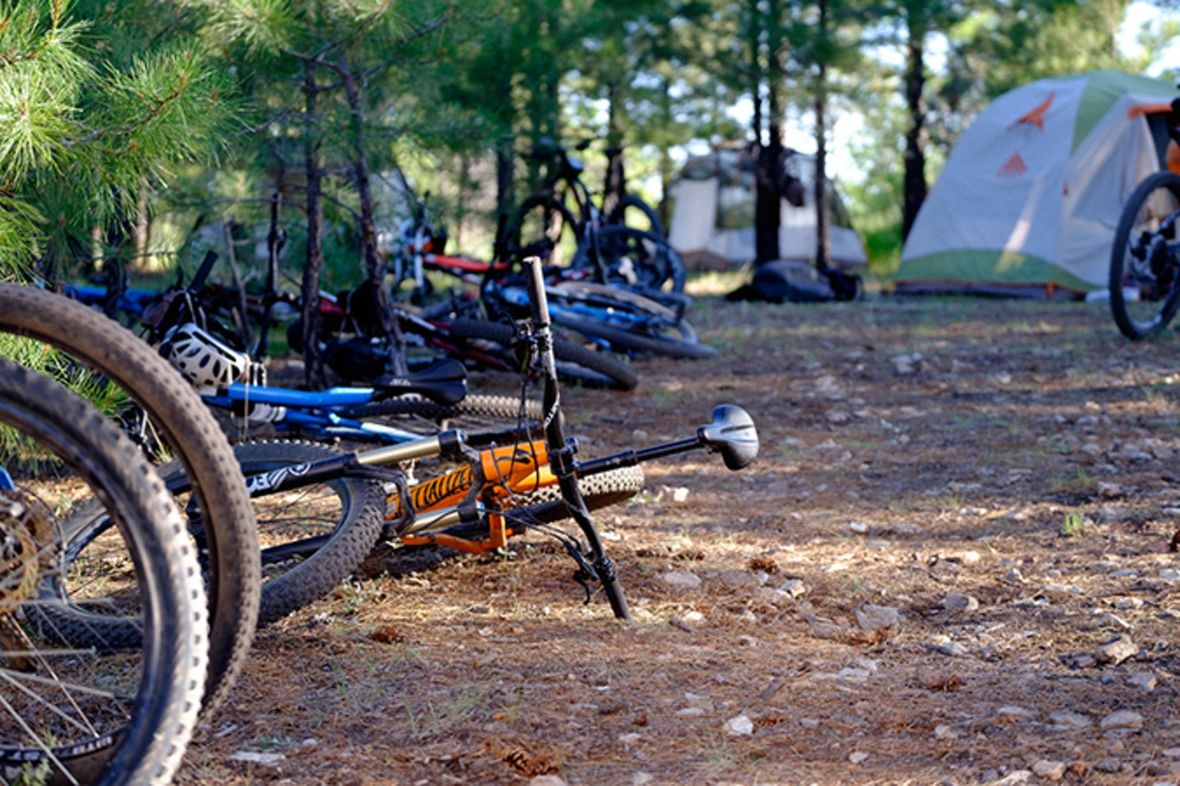 NEW YORK

On the outskirts of the big apple lies Cunningham Park, an MTB playground for city folk of all abilities. On this fun half-day tour for absolute beginners to skilled bikers, get ready to learn or hone your skills with an experienced local guide. This tour is also suitable for children, so a fun and unusual (active) way to spend some time with the family in New York City.
CALIFORNIA

For laid-back types, who also love a slab of singletrack, head to the freespirited surf city of Santa Cruz for your MTB kicks. Organic farms, craft beer and wine, as well as idyllic biking punctuate this dreamy tour with Wilder Ranch State Park home to the coastal singletrack you'll ride. The twists and turns of Ford Ord State Park and the purpose-built MTB trails of Soquel Demonstration State Forest Mountain Bike Park are also trip highlights. You may also get the chance to ride among the giant Redwoods.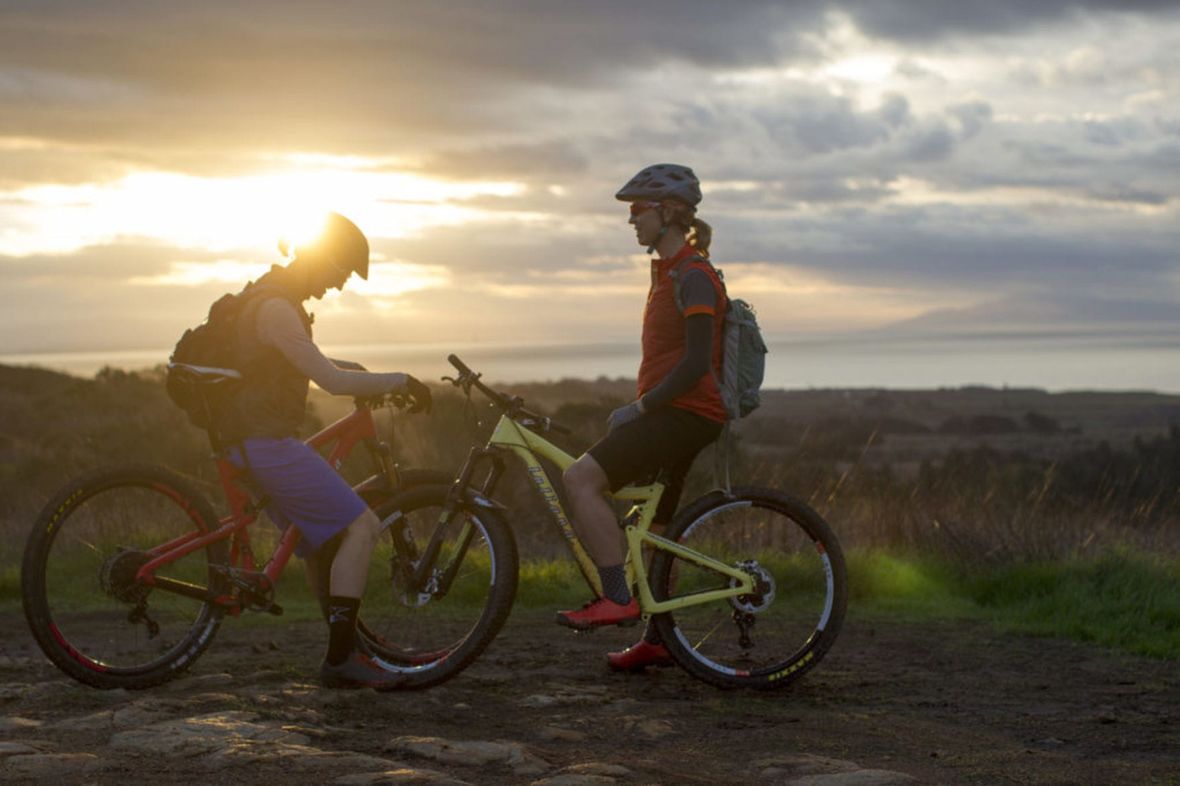 NEW MEXICO

Somewhat off the beaten track, this New Mexico Rockies trip promises and delivers a mountain biker's paradise. The isolation and majestic heights of the tour will astound you, and the historic ruins of Aztec, Zuni and Pueblo culture quietly captivate you. There is so much to take in on this tour and of course, the amazing New Mexican cuisine will ensure your taste buds will also adore it.
IDAHO

Beneath the Sawtooth Mountains, an MTB adventure in Idaho is ready for you to saddle up. Hot springs, rushing rivers and picturesque backcountry paint the perfect backdrop for your ride. This tour gives you two options, depending on your abilities and wishes from a more sedate journey to a more challenging trip. Choose your own adventure.