Cycle tour the quiet lanes, pathways and trails of the top of England or the dramatic lands of Scotland - or both! You'll be surrounded by beautiful countryside, historic sights, a wonderful warm welcome and cultural highlights. Enjoy a leisurely bike tour, either in a guided group or independently on a self-guided offering. Experience the rich diversity and heritage of the UK via bike and take your time exploring at your own pace.
The following 4 tours, in particular, are highly recommended and offer a variety of ways to discover this lovely part of the world. Take the family on a self-guided fun tour with no pressure to keep up but with everything organized, or go on a guided group tour as a solo cyclist perhaps. Couples or friends can decide to either self-guide or socialise with others and maybe try out a new kind of holiday. Or seasoned cyclists will enjoy well-planned itineraries, exceptional landscapes, welcoming accommodation and excellent rides. Head to the UK for your next biking vacation.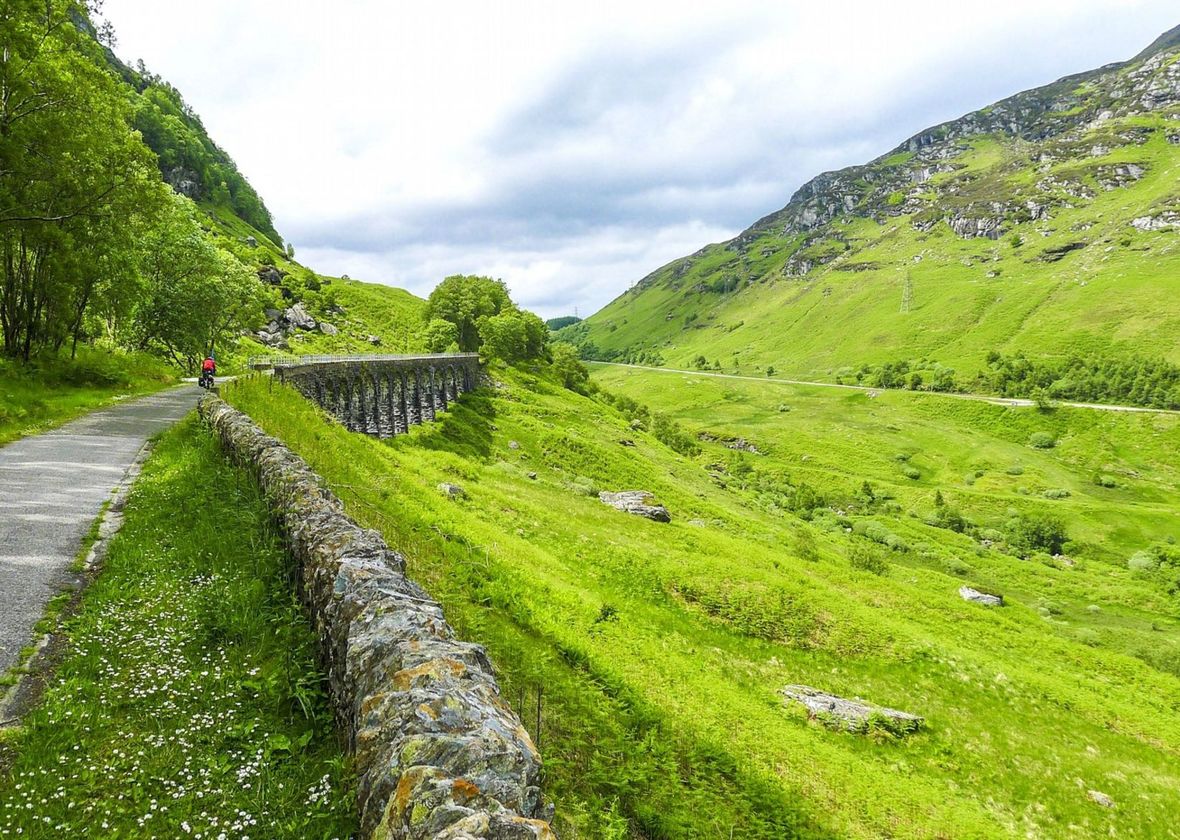 Scotland Lochs and Glens (Self-guided)


Enjoy a charming tour of the Trossachs National Park, the Grampians and and Perth on this 5 day bike tour that is also suitable for families. You'll start by exploring magnificent Loch Lomond and experience a fantastic route cycling through rolling hills, wooded countryside, magical lochs and forested glens. Note that there is also a guided version of this tour which can be found here.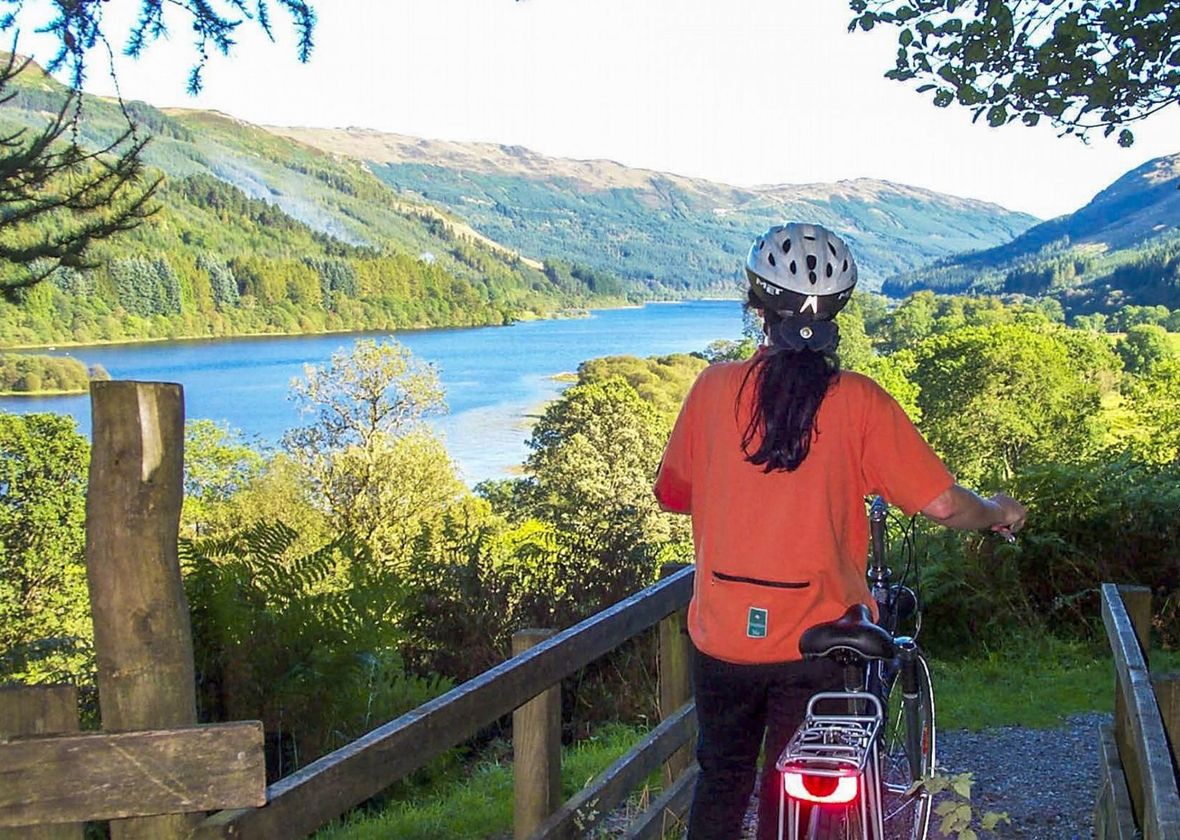 Coast and Castles (Self-guided)


A 5 day self-guided fun bike tour taking you from Newcastle-upon-Tyne in England's north to Edinburgh, Scotland following an iconic bike route. Hugging the coastline, you'll see Dunstanburgh and Bamburgh castles along the way, as well as visit the Holy Island of Lindisfarne (make sure to buy some mead!). Crossing the border, you'll bike tour to Edinburgh - a wonderful city full of charm, historic architecture, bagpipes and haggis. A great way to end the trip!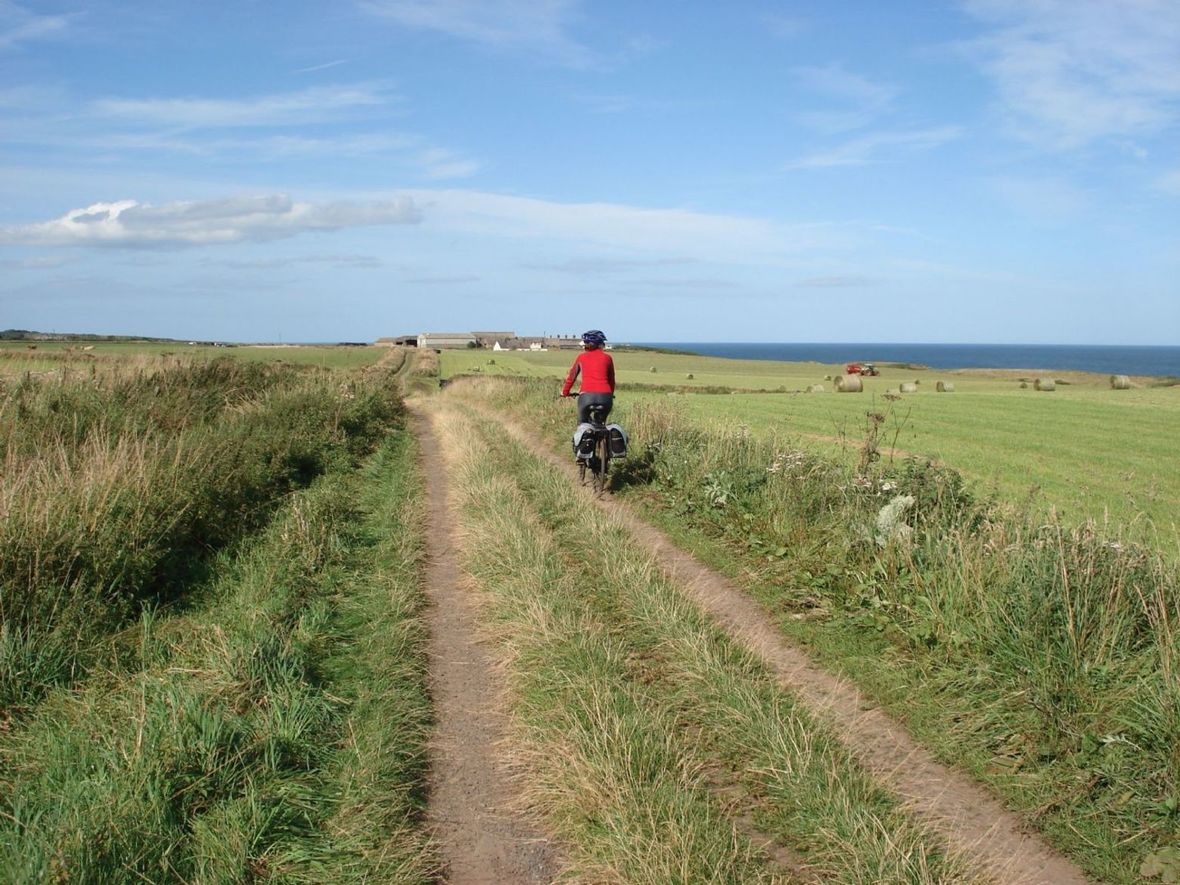 Hebridean Way (Guided)


Hop on your bike and get whisked away to the Outer Hebrides - a wildly natural array of isles, with azure blue seas in part, sandy beaches and otherworldly scenery. This is a bike tour not to be missed, where ancient traditions and landscapes come together on a 7 day guided adventure.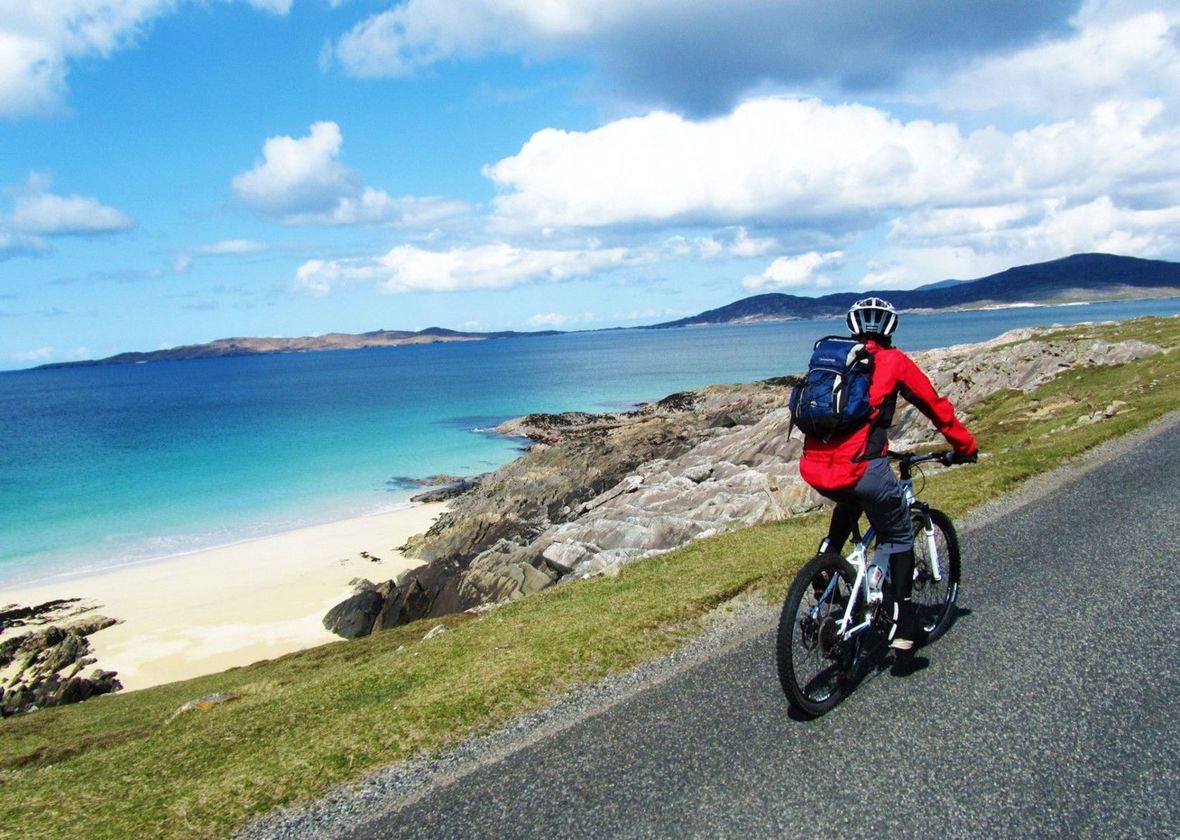 Northumberland tour (Guided)


Go on a guided bike tour of the Northumberland region and find a hidden gem waiting to be explored. This tour includes accommodation at the same spot throughout the tour, giving you the luxury of true relaxation, not having to worry about packing your bags up every day. You'll ride on quiet country roads, purpose-built cycleways and some off-road tracks to tour this somewhat unexplored region by bike.