A truly unique island escape awaits off the coast of Africa. Cycle touring Madagascar is a rare experience not to be missed. A unique island nation, something akin to 90% of all flora and fauna found here is exclusive to Madagascar. Meaning as you bike and savor the landscape you'll encounter wildlife and scenery that you just won't see anywhere else. Surely that should place it top of choice destinations to visit for your next cycling tour? However, there's more besides.
Friendly smiles and warm welcomes are standard fare on Madagascar with locals always willing to lend a hand, offering genuine hospitality everywhere you go. The landscapes are also incredible, with dreamy stretches of pristine beaches painting the coastline in summery hues, lush rain-forests blanketing parts of the island, hot springs and crater lakes providing relaxing and refreshing natural splendors with central highlands, rice paddies, mountains and canyons filling the gaps, making this small island an epic wonderland.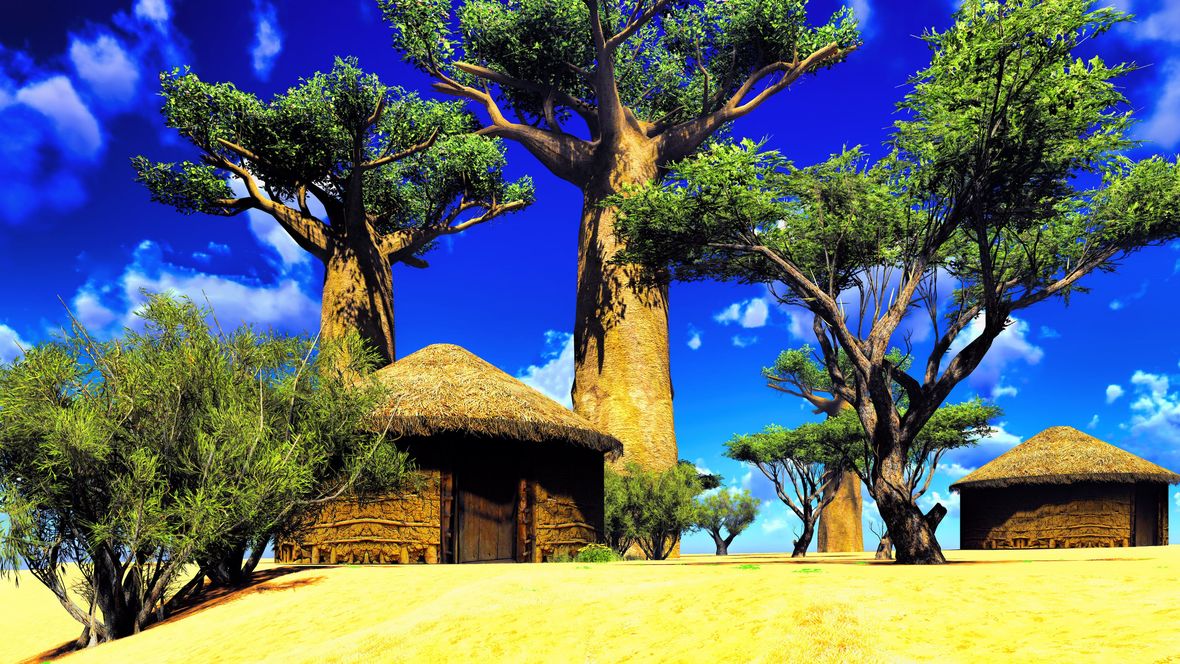 Cycle touring in such a destination makes for an intrepid and adventurous journey, one which will remain etched in your mind for eternity. As tourism and development starts building momentum, now is really the time to visit and experience the raw beauty and magic of Madagascar by bike. Take a look at the five outstanding bicycle tours offered below, all sure to provide an exceptional vacation in a country full of endless wonder.
1. The Last Eden
A diverse tour for an equally diverse country awaits on this 15 day exploration of Madagascar by bike. This tour is for cyclists of all ages and adventurers who are open-minded and keen to embark on a journey of discover with like-minded company. This guided tour covers around 37 miles per day and is for the active and curious traveler. The last 5 days of the tour are spent on Nosy Boraha, an island off the coast of an island (!) promising the lure of coral reefs, sea turtles, sublime beaches and even a pirate cemetery. Ahoy me' hearties, this is a sure fire pearl of the sea.


2. Bike and Hike Wild Madagascar
Join a 15 day multi-activity tour for confident and physically fit riders as you bike and hike the 4th largest island in the world. Cycle tour the rain-forest, desert, mountain and beach landscapes of Madagascar and hike in the glorious National Parks of the country. You'll cycle approximately 322 miles over the duration of the tour and hike 31 miles on this trip. Experience this varied and superbly active tour over 2 weeks of an unforgettable journey.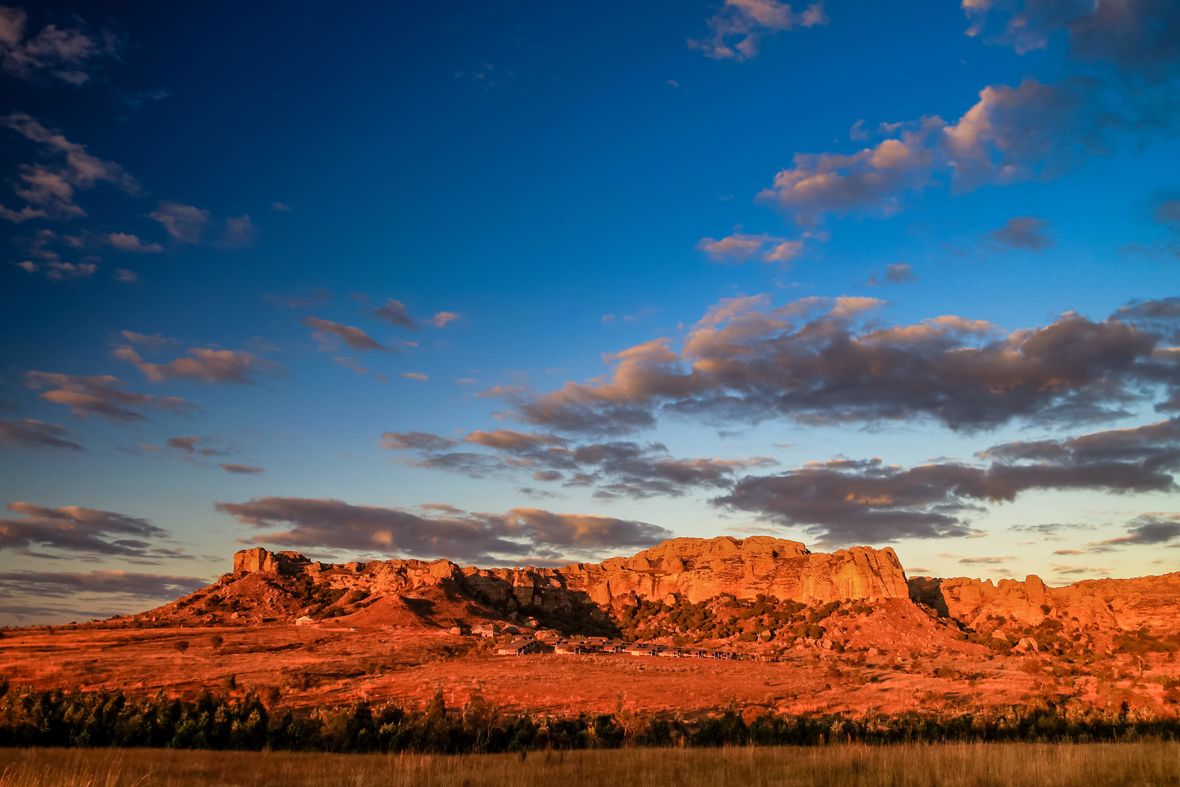 3. Highlands to the Coast
Ride from the Malagasy Highlands to the Indian Ocean coast over 16 days on this immersive exploration of Madagascar. Travel with a local guide over 360 miles on your bike as you mingle with the locals and discover the virgin landscapes of this ecological paradise. This tour also includes multiple hikes through the national parks of Ranomafana and Isalo, private parks and regional treks. Aside from the diversity of activities, the cycling terrain will vary between road and off-road biking so will appeal to those looking for an assortment of experiences in this vibrant land.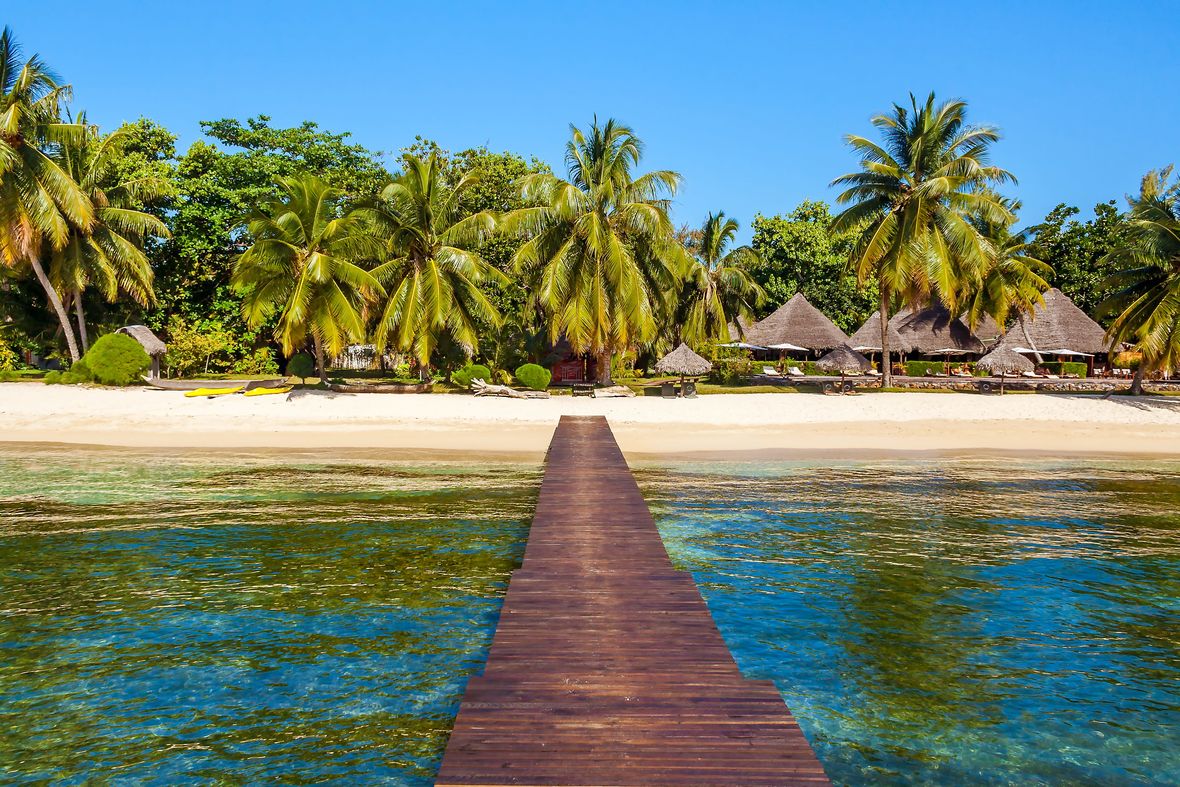 4. Road Cycle Madagascar
Spend 13 days on a challenging road-cycling tour of Madagascar. You'll be averaging 48 miles per day on this guided tour through the country. Explore the volcanic region, meet some lemurs, and swim in geysers and waterfalls as you voyage through this island nation. The tour takes place on back roads with a few main roads included, although the traffic volume is very low in Madagascar so this should not be a worry. There are a few tough climbs in the first week but support is always with the tour and you should be aware that the road quality varies greatly in the country, from smooth tarmac to bumpy potholes so be prepared for multi-terrains! So much so, the recommended bike type for this tour is a mountain bike.


5. Bicycle Journey
A 17 day cycling tour, the longest one in this list, affording you ample opportunity to get amongst the treasures of Madagascar. This active tour is perhaps slightly less challenging than the others, spreading the daily km to just an average of 30 miles per day during the tour. You will get off the beaten track and visit areas few tourists do, giving you a true insight to a very special country.