N
ew Zealand's South Island holds some treasured trails providing sublime biking opportunities for cycling enthusiasts. The stunning scenery, crisp and pure, will appeal to fans of nature, activity, food and wine, and, of course, film fans! The familiar dramatic peaks of the Southern Alps frame the backdrop of many a ride and the lush green hues of the countryside and blues of the ocean, sounds, lakes and rivers provide a dreamy panorama to cycle through. In addition, historic sights, wonderful wildlife, a world-class wine and food scene, friendly Kiwis, quirky towns and vibrant cities all make NZ's south a firm favorite for cycling holidays.

In the past few years NZ's network of cycle trails has gone from strength to strength and every year new trails are being developed to turn disused railway lines or old trade routes into accessible multi-use trails that appeal to all ages and abilities. Discovering New Zealand by bike is a safe, and often family-friendly, way to get off the main roads and explore the country, experiencing landscapes you just wouldn't see by car. If you've never before been on a cycle tour, joining one of the following small group guided adventures could be a great way to start and many of these tours offer e-bikes as an option for anyone needing an extra boost. So, what are you waiting for? Now is the time to bike tour NZ!



1. Alps to Ocean - End to End Ride

The Alps to Ocean trail is an absolute icon of the South Island and is a real must-do tour for anyone looking for an active adventure with spectacular scenery. More suitable for the regular rider, this particular guided tour takes you the entire length of the trail from the start in the Alps at Mount Cook (Aoraki) all the way to the Pacific Ocean over 7 days. This excellent bike tour even includes a helicopter ride at the start which will give you a unique vantage point over the alpine landscape below. The tour starts in Queenstown and ends with a transfer to Christchurch and has some standout accommodation included - do take a peek at the tour description. This is one not to be missed!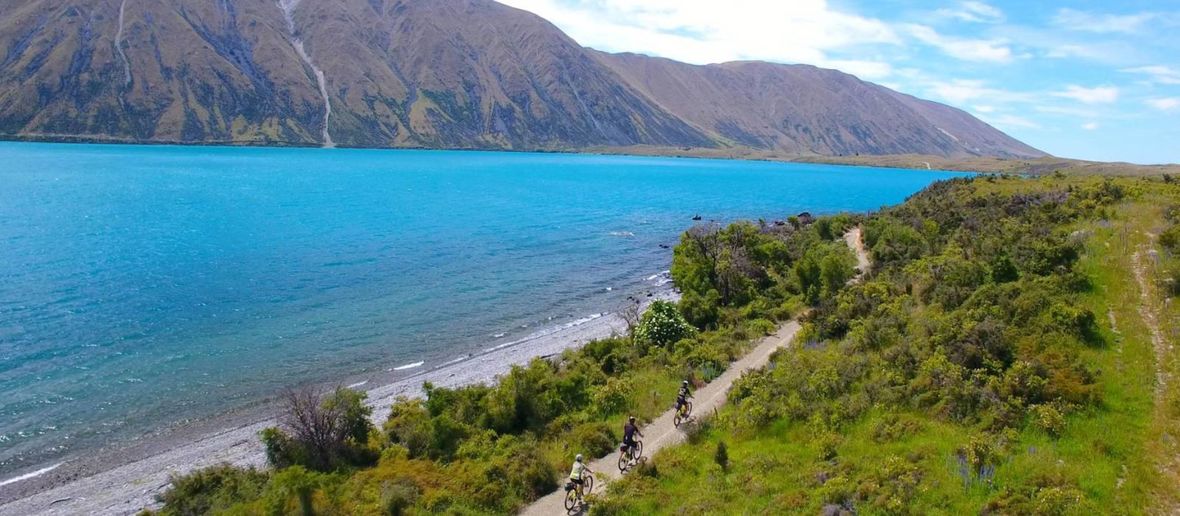 2. Doubtful Sound and Around the Mountains Cycle

On New Zealand's South Island you'll find some 'sounds' - the Marlborough Sounds, Milford Sounds and, on this tour, you'll journey to Doubtful Sound. In case you aren't familiar, sounds are similar to fjords, and are essentially flooded valleys. They are incredibly beautiful, peaceful and majestic spots to visit and the magic of this NZ bike tour is the opportunity to cycle the best of the Around the Mountains trail and enjoy an overnight cruise on Doubtful Sound on a 5 day guided tour. Running from/to Queenstown, you will even get a chance to ride some of the local Queenstown trails as well as dipping into the new Lake to Lake Trail. On the watery side, your cruise on the sound will be on a luxury yacht, and to end the tour you'll find yourself cruising across Lake Wakatipu on a legendary steamship. All in all, a fantastically diverse and exciting tour to hop aboard - secure your spot as soon as you can!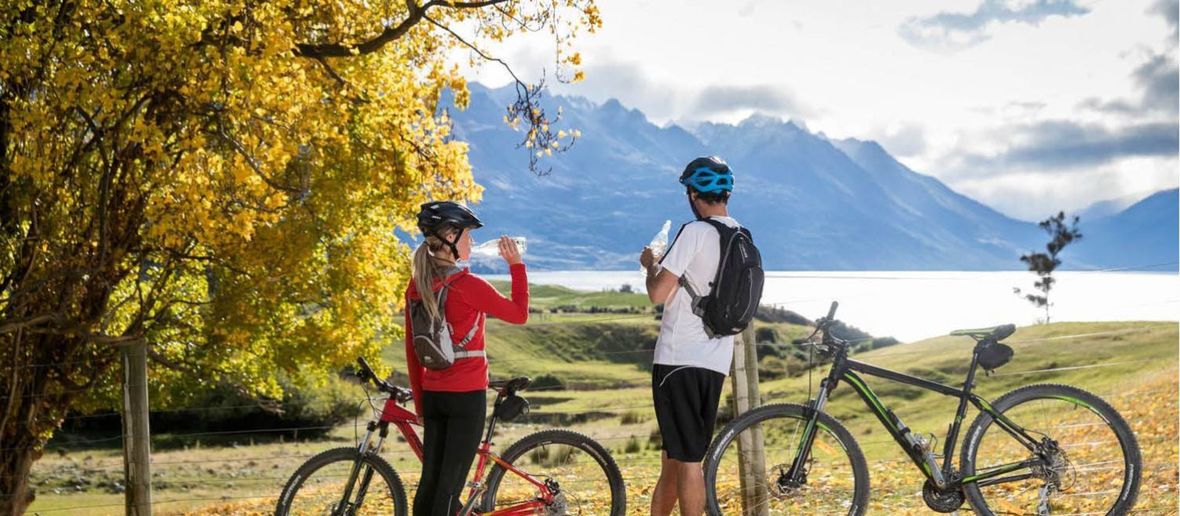 3. South Island Triple Trails

If you want to spend about 2 weeks exploring the best of the South Island and would love to do this by bike, then stop searching - this is the tour for you! A 15 day guided journey discovering three exceptional cycle trails: the Alps to Ocean, the Otago Central Rail Trail and the West Coast Wilderness Trail. Truth be told there is actually a sneaky fourth trail you'll also ride a segment of - the Lake Dunstan Trail which is fast becoming a firm favorite. This tour starts and ends in Christchurch, so you can easily fly in and out of the International airport there (CHC) and get taken care of throughout your stay. This active adventure really has it all - lake and mountain cycling at its finest, the buzz of Dunedin city and Queenstown, a rural and historic rail trail in Otago wine country, lakes, gorges and rainforest scenery, the must-see glacier country, epic lakes, coastal biking, goldrush country and so much more. This is an amazing adventure for those who dare!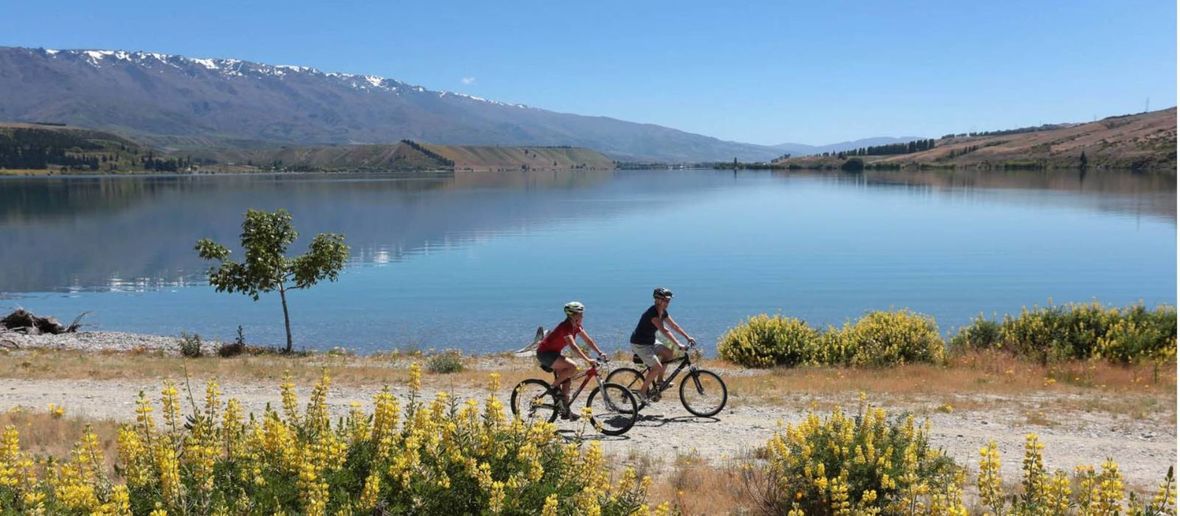 4. Great Taste Trail & Beyond - Bike, Hike and Sail

Venture to the top of the South Island and you'll be rewarded with a sheltered sunny climate, the glorious Abel Tasman National Park, the picture-perfect Marlborough Sounds, and the joyful Great Taste Trail. This multi-activity tour, suitable for novices, is a fantastic way to experience the natural beauty of Nelson, Marlborough and Tasman. Cycle tour the Great Taste Trail, which lives up to its name, showcasing local artisan producers of food and drink all the way long its coastal stretch. You'll sail a catamaran in the simply divine Abel Tasman National Park and then head over to the mesmerizing Marlborough Sounds to spend some time hiking the famed Queen Charlotte Track and staying at a 'boat only' remote oceanfront resort. The itinerary for this tour will have you scrambling to book, as it really covers all bases!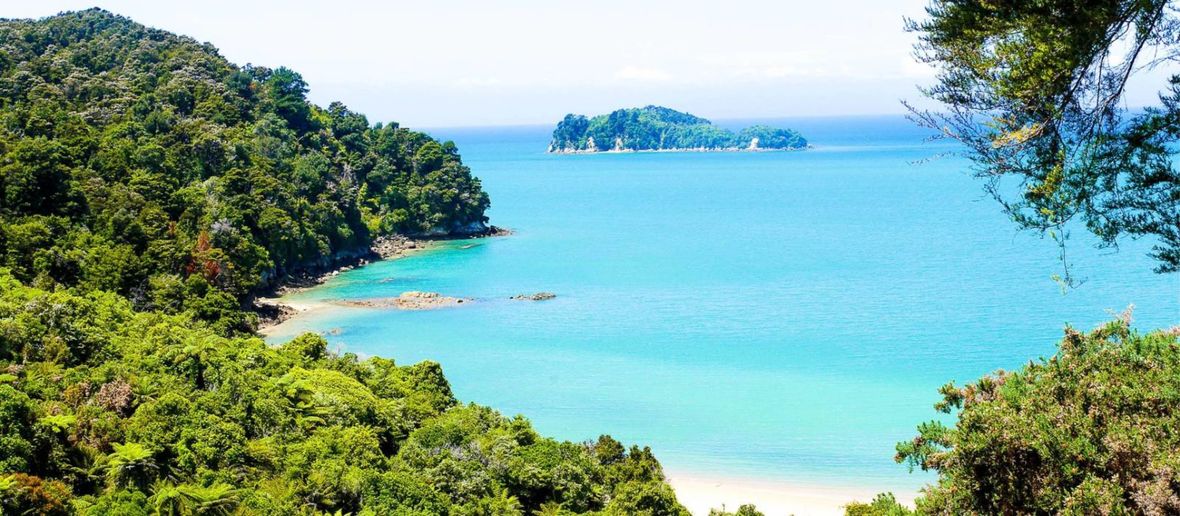 5. Best of the West

If premium lodgings and gourmet food are high on your wish list, as well as superb cycling, then this 6 day guided bike tour could tick all the boxes. You'll be cycling on the West Coast Wilderness trail and the new coastal Kawatiri Trail as you explore the wild coastline, rainforest landscapes, historic tramways, suspension bridges, rivers, lakes, gorges (more than one!), and even glowworm caves! Luxurious cottage accommodation on the waterways at Lake Mahinapua, a clifftop lodge at isolated Cape Foulwind, two beachfront hotels and an historic converted theatre offer supreme comfort in spectacular settings throughout the tour. An exceptional way to cycle tour the South Island!