Italy evokes a sensual response in many folk. Passionate people, fantastic food that is now commonplace on many tables worldwide, dreamy landscapes, rich heritage, and an undeniable sense of style leaves many of us wistful for an Italian escape.
Cycle touring Italy is a treat to experience and behold with a variety of terrain and alluring scenery on offer: from conquering the majestic peaks of the Alps and the Dolomites, to the soft rolling hills of the quintessential Tuscan landscape, the stunning road-riding coastal haven of the Amalfi coast and historic Puglia, over to the charming 'ripe for cycle exploration' islands of Sardinia and Sicily. There is something to suit everyone, and with e-bikes available on many tours, the sky's the limit!
Best Times to Travel:
Concentrate on the months of April, May, June, September and October when it is sunny and warm but not too hot for cycling all day.

1. Tuscany — Central West
Tuscany could be described as the heart of Italy, and it is certainly often the image one might conjure up when thinking of rural Italy and all its charms. The region is one of rolling hills, exquisite hilltop towns and villages, warm sunsets, honey-colored stone buildings, abundant vineyards, and peaceful olive groves. Tuscany is very much a snapshot of traditional Italy and as such the pace of life seems slower, making it the ideal spot for a cycling sojourn.
Indeed, you'll find the region to be populated with keen cyclists of all ages, keeping you in good company. Tuscany's appeal is far reaching; some of the legendary racing greats, such as Bartali, Cipollini, and Bettini trained here, yet the romantic scenery and enticing vineyards also have a firm place. Get pedaling as much as you'd like, or with an e-bike as your trusty steed, a leisurely tour can easily be achieved.
More Related Tours: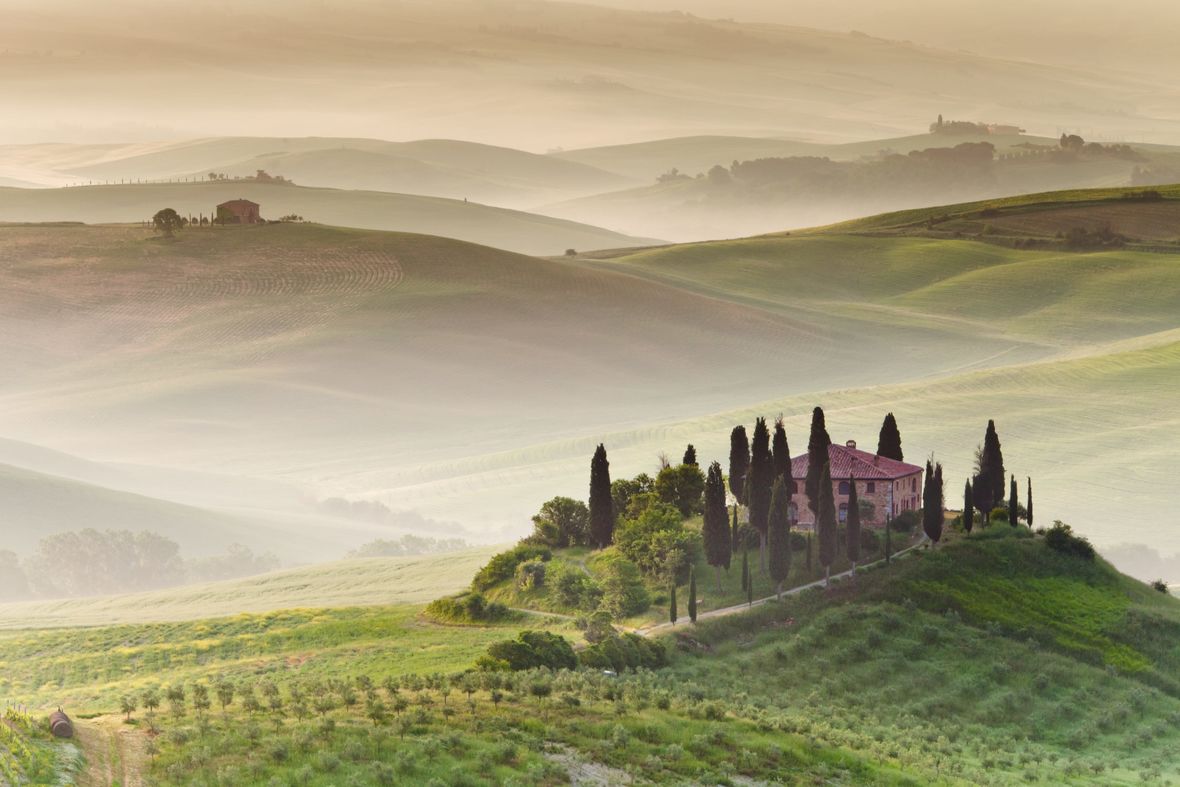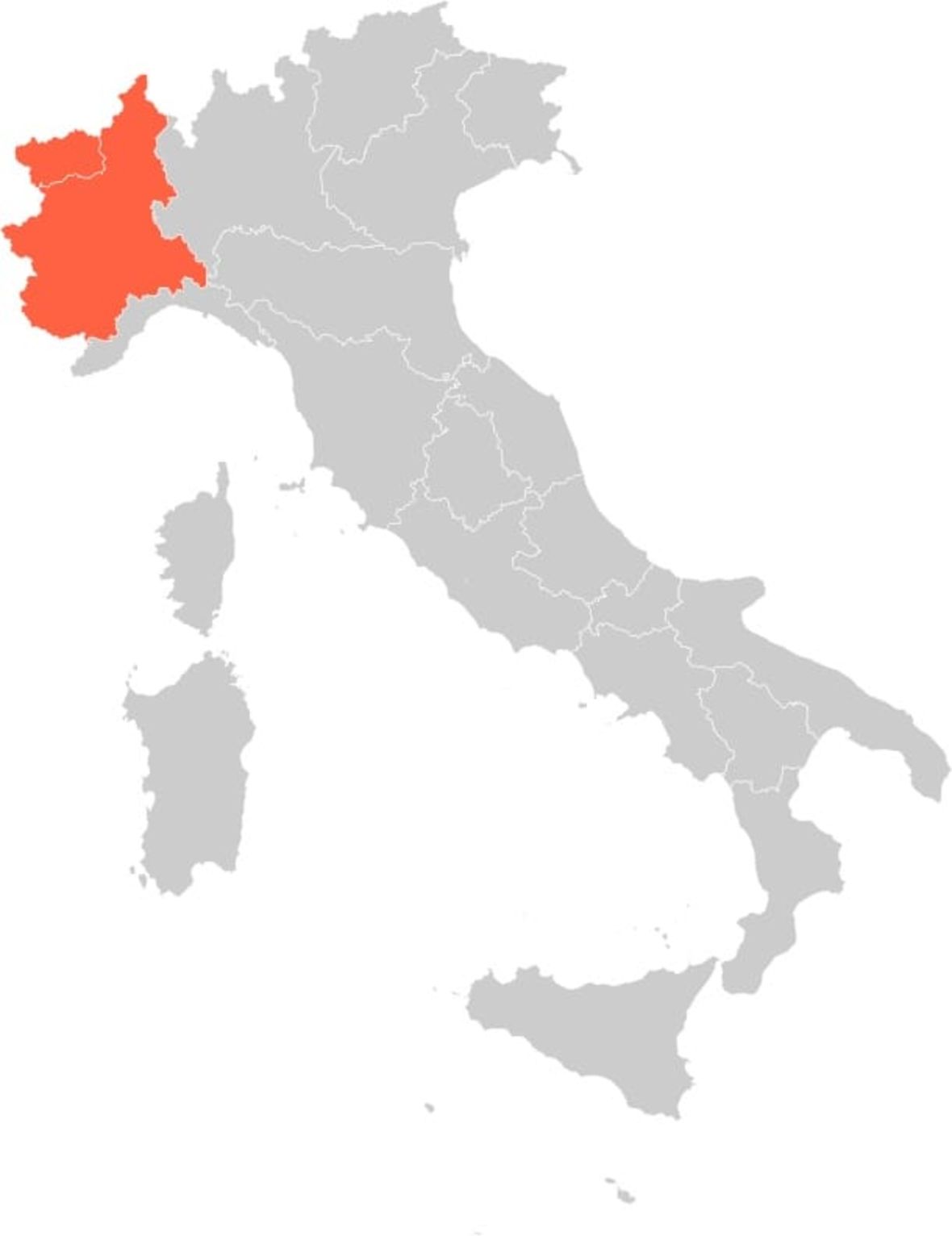 2. Piedmont — Northwest
A region famed for wine, with rolling vineyards stretching up to the lower Alps, Piedmont (or Piemonte) is a sublime spot for an Italian cycle tour. For food lovers, prized white truffles and porcini mushrooms are local delicacies, and oenophiles can rejoice! Quiet back lanes and UNESCO Heritage roads wind their way through Piedmont, making picturesque and peaceful backdrops to illustrate your bicycling journey. For the pros, Fausto Coppi trained here extensively and the region is home to both a dedicated monument and museum that serve as a reminder of the Italian's love of the two-wheeled machine.
More Related Tours: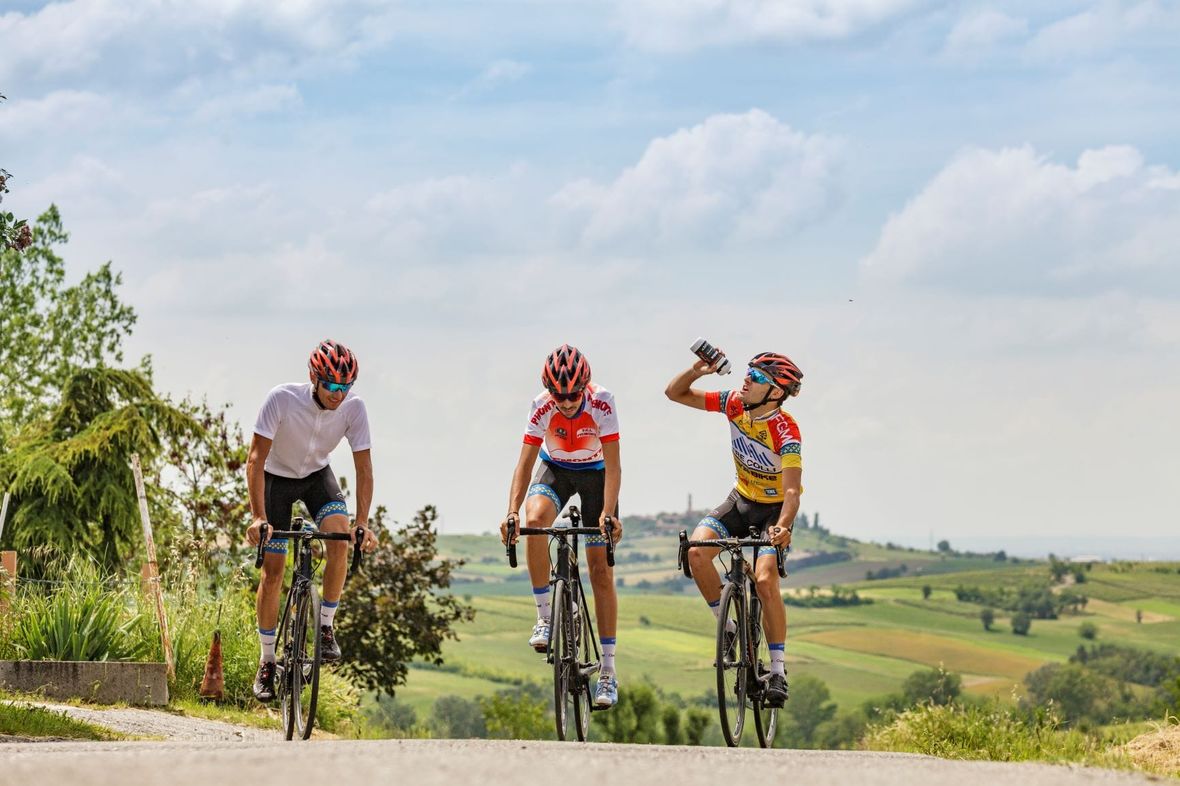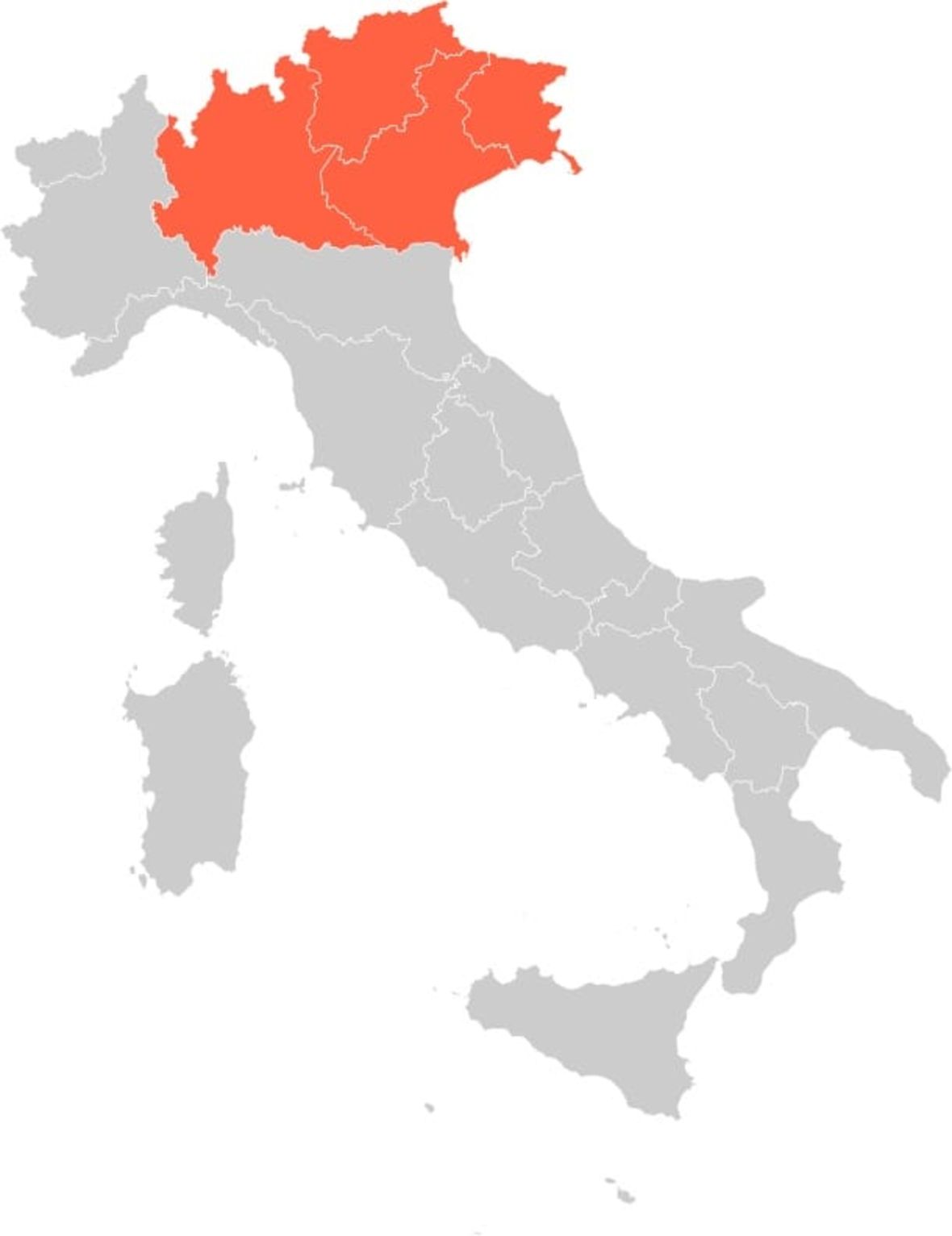 3. Lakes Region, Italian Alps, and Dolomites — Northeast
Superb scenery punctuates this magnificent part of Italy. Dramatic alpine heights cozying up to elegant glassy lakes dotted with historic buildings, colorful Italian culture, and delicious food and wine. Whilst the Alps and Dolomites may not scream out to the leisurely cyclist as the ideal option, you'd be very surprised by the range of abilities this delightful region caters for. Yes, this is certainly the place to come if you're up for some challenging biking, yet the Dolomites in particular offers moderate touring on cycle paths routing the base of the peaks, giving you pleasurable views with none of the calves-burning pain! Additionally, the Italian Lakes are simply divine and a joy to cycle for all abilities. Find yourself rubbing shoulders with the rich and famous who come here for the pristine views, clean mountain air, and welcoming Italian hospitality – all of which you can enjoy as a mere mortal by bicycle.
More Related Tours: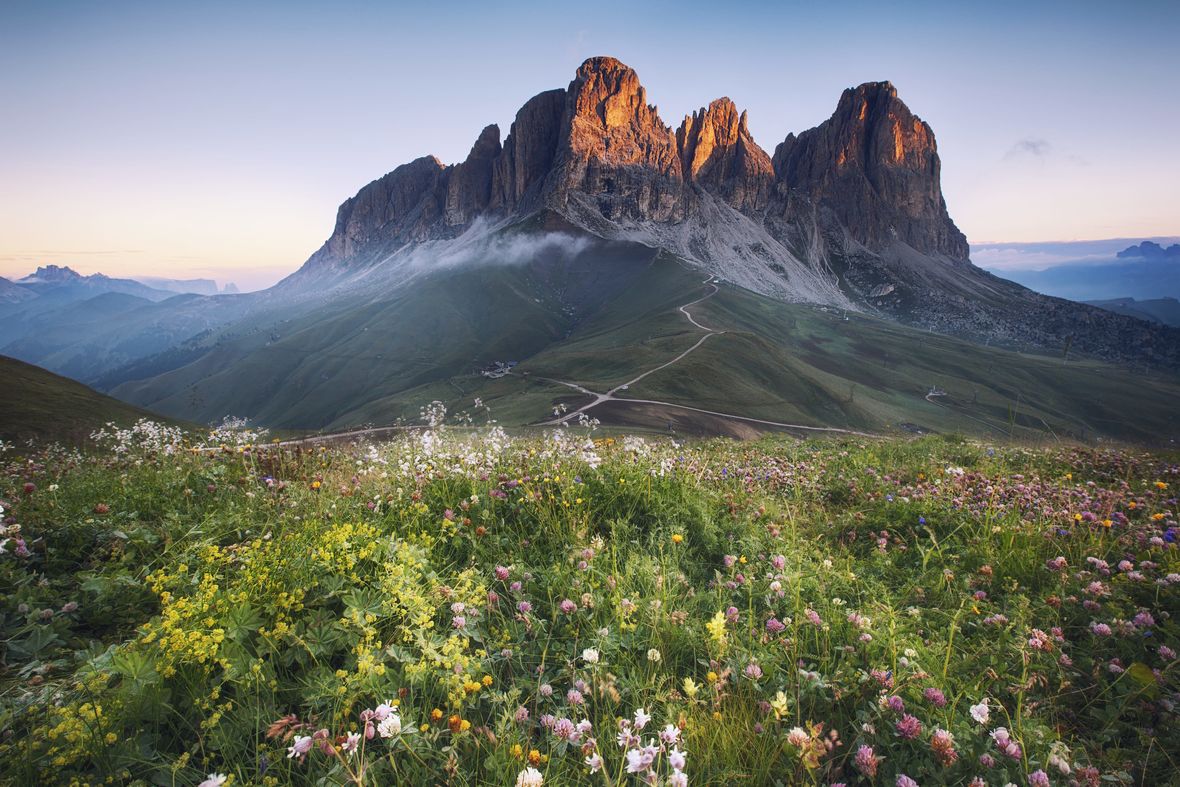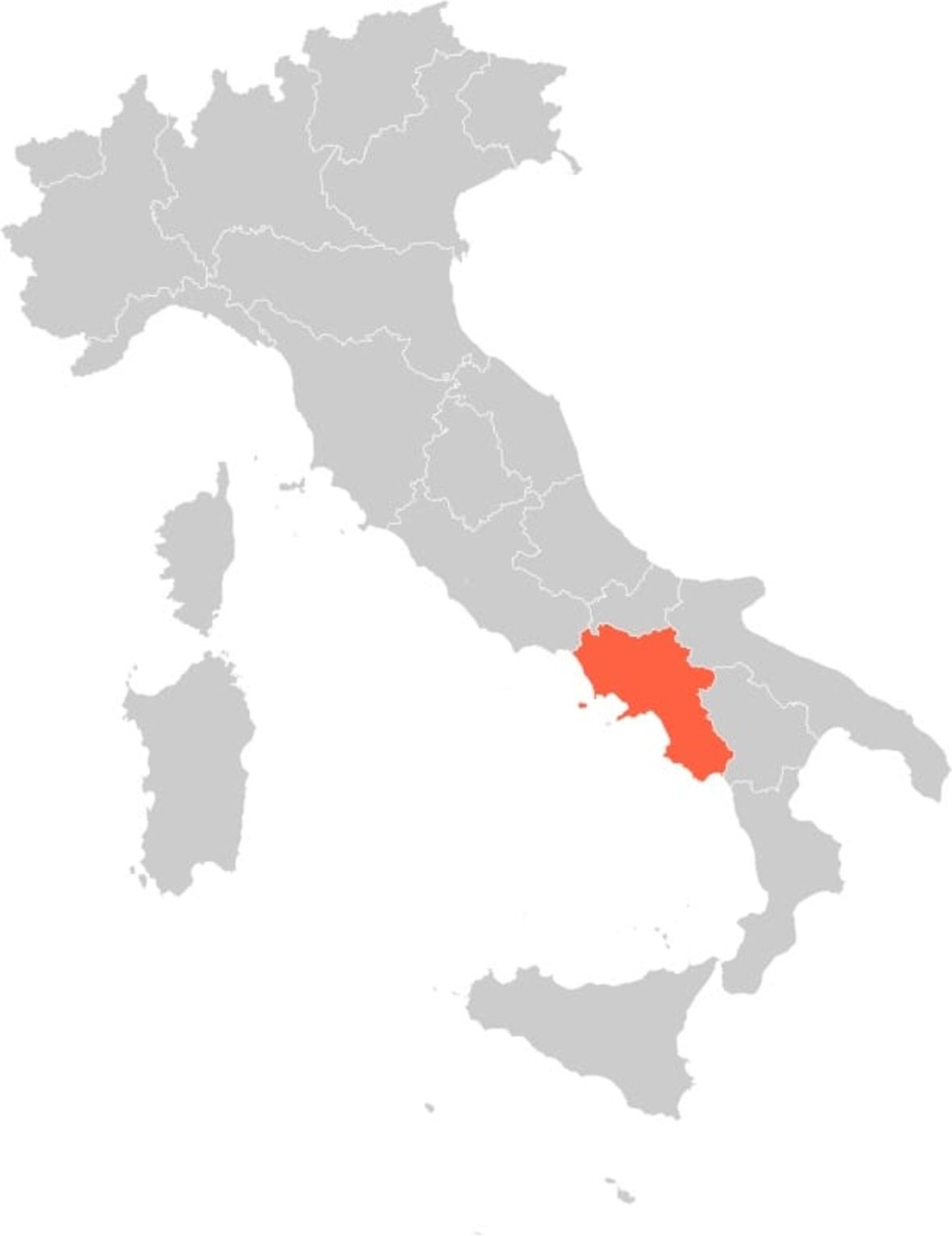 4. Amalfi Coast — Southwest
Venture to the southwest of Italy and you'll be rewarded with dramatic cliff-top views, vibrant towns and villages perched atop staggering heights, and coastal scenic routes ripe for a cycling adventure. The Amalfi Coast itself has UNESCO World Heritage status, as do Pompeii and Vesuvius, significant treasures that can be found in this charming corner of Italy. Undulating seaside roads provide prime fodder for the active cycling enthusiast, with quaint fishing villages, traditional Italian culture and a lively international scene (good enough for Hemingway) happily coexisting in this majestic region.
More Related Tours: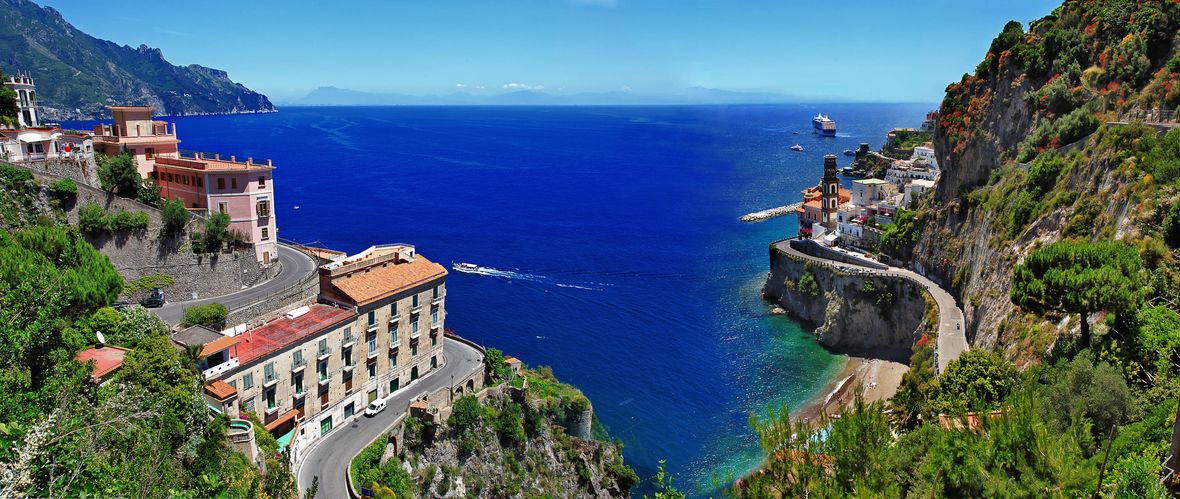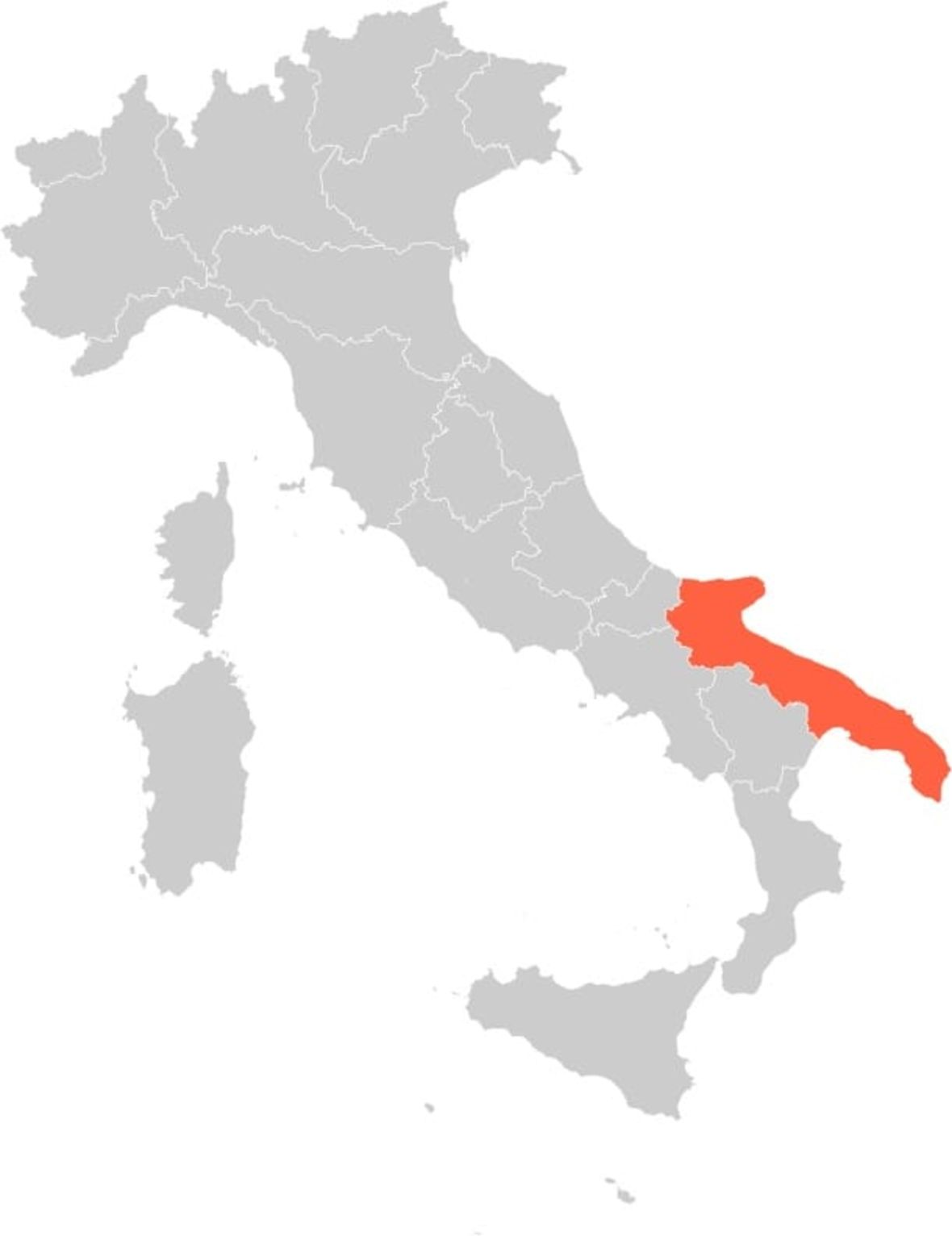 5. Puglia — Southeast
The bewitching southeast of Italy is home to pretty Puglia, boasting a maze of small cobbled streets in historic towns and villages, some in spectacular locations like Polignano a Mare — clinging to a cliff over the Adriatic Sea and home to the Red Bull Diving World Series. This Italian region, too, is home to UNESCO World Heritage sites like the distinct Trulli homes sitting proudly in Alberobello and the near surrounds. Ancient olive trees, medieval villages, and archeological sites also populate Puglia. And food, of course, is paramount to the region, with Noci, in particular, being home to some famous and exceptional cheeses. Puglia is a delightful place to cycle tour Italy and can also be incorporated into a larger, southern tour of the country.
More Related Tours: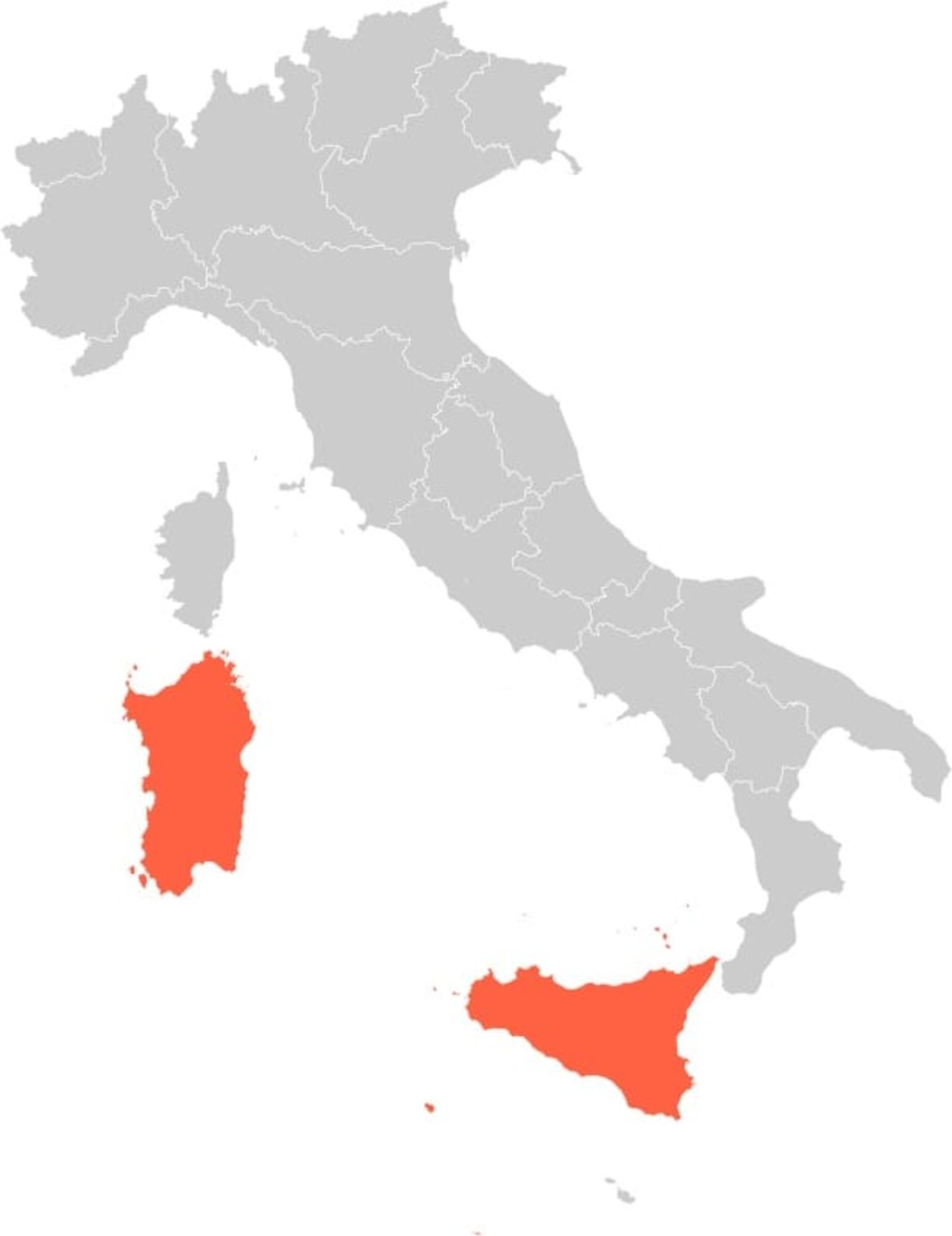 6. Sardinia and Sicily — The Islands
Italy's islands are extraordinary and there are many to admire. With over 450 in total, Sicily and Sardinia are two of the most prominent, both fast becoming popular destinations for an invigorating cycle tour.
Sardinia boasts crystal clear seas, limestone ridges, and deep gorges; it feels like a pristine wilderness in some places, making it the perfect location for a discovery tour by bike. Ancient ruins, white beaches, and pink flamingos dot the landscape, along with quaint fishing villages and peaceful pedal-friendly country lanes.
Sicily, the biggest island in the Mediterranean, has a fascinating history and beautifully mixes UNESCO World Heritage sites, popular film locations, Baroque architecture, nature reserves, and sublime cycling venues in one perfectly-packaged island getaway. Sicily is also home to one of the deepest canyons in Europe and you can observe the meeting of two great seas, the Ionian and Mediterranean, here. Sicily is truly a nature-lover's paradise, with a healthy dose of ancient history and vibrant culture thrown in for good measure. Cycling either of these islands is a unique experience and one that should not be missed by any bike enthusiast!