Wouldn't it be nice to soak up some warm sunshine over the Christmas holiday period? Whether you already live in a location where the festive season marks the middle of summer, or you wish to escape the cold fingers of December and jet off for some winter sun, we have got you covered! Here is just a taste of what you could be doing this Christmas/New Year – bike touring with the sun on your back as you ditch the turkey, knitwear, and log fires, for the open road (or trail). Say hello to balmy days, active adventures and sunny gratifying rides, and head towards the new year with a brightly positive focus.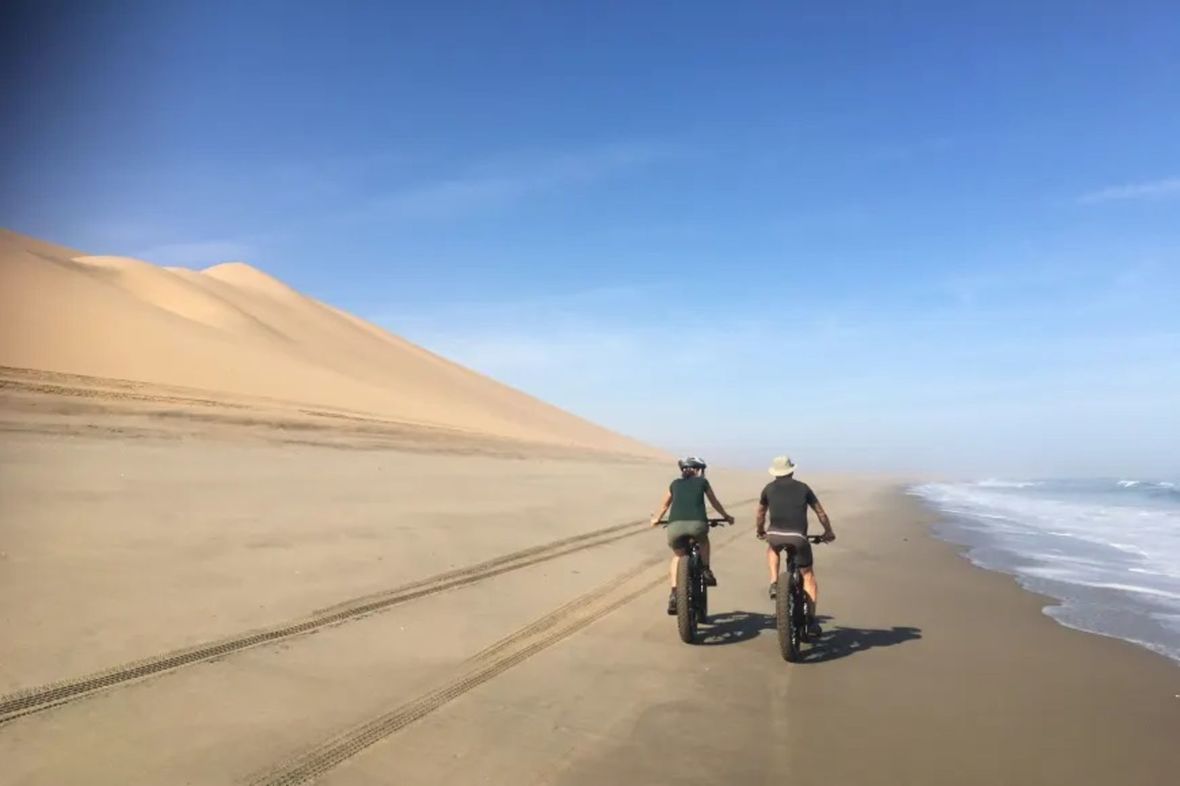 Bike Tour Hawaii
For all the fun in the sun, what better place than Hawaii to explore by bike? This premium tour explores the Big Island over 6 days of moderate cycling along with all you might expect from a bike tour of Hawaii - lava fields, volcano views, epic coastlines, a divine beachside resort, vibrant culture and cuisine, clear and warm waters, and natural beauty highlights. The tour does include some decent time in the shuttle and some busy roads, but the scope of the tour route and the short timeframe give you a full picture of the Big Island to enjoy a Pacific winter sun bike tour to its fullest. The tour also includes hiking, kayaking and so much more - do take a look at the itinerary for the inside scoop.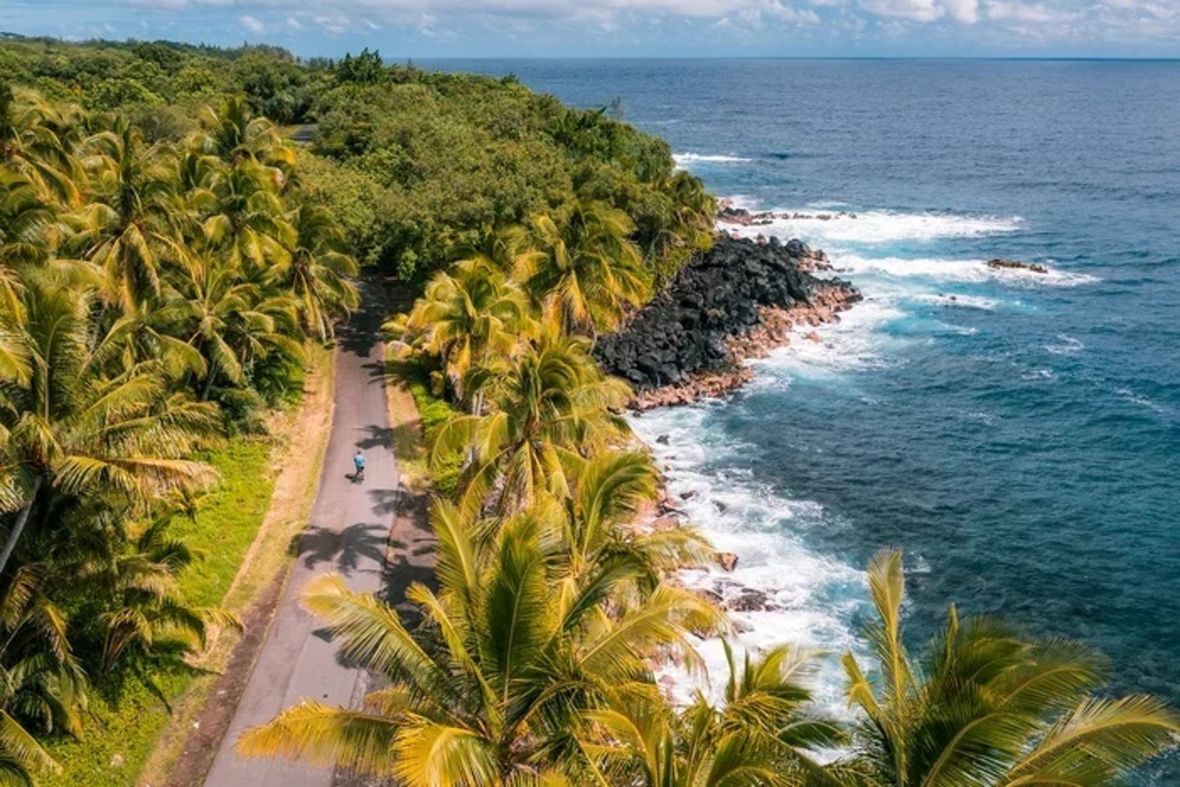 Ride Costa Rica, Panama and Nicaragua
A wonderful and somewhat challenging bike tour that will appeal to true adventurers. Heading through three countries over 15 days, this active cycle tour includes the Central America beauties of Nicaragua, Costa Rica and Panama. A diverse array of landscapes from lush rainforest and volcanic vistas to characterful colonial towns and dreamy beaches await, with exotic wildlife in abundance. These are just some of the highlights that give this itinerary a place in the list for a memorable Christmas break.


Cuba Bike Tour
Staying in roughly the same part of the globe for a moment, this incredible bike tour of Cuba is worth stopping the scrolling for! Spend 8 exciting days exploring Cuba by bike via rural backroads and quiet roads with coastal views aplenty. Discover the cultural pulse of Cuba and experience the UNESCO towns of Trinidad and Cienfuegos as well as the vibrant hub of Havana. This charming and immersive cycle tour uses traditional Cuban guesthouses - or casas particulares - as well as the privately-owned, often family-run, small restaurants – paladares - throughout. Could Cuba be on the cards for your Christmas break this year?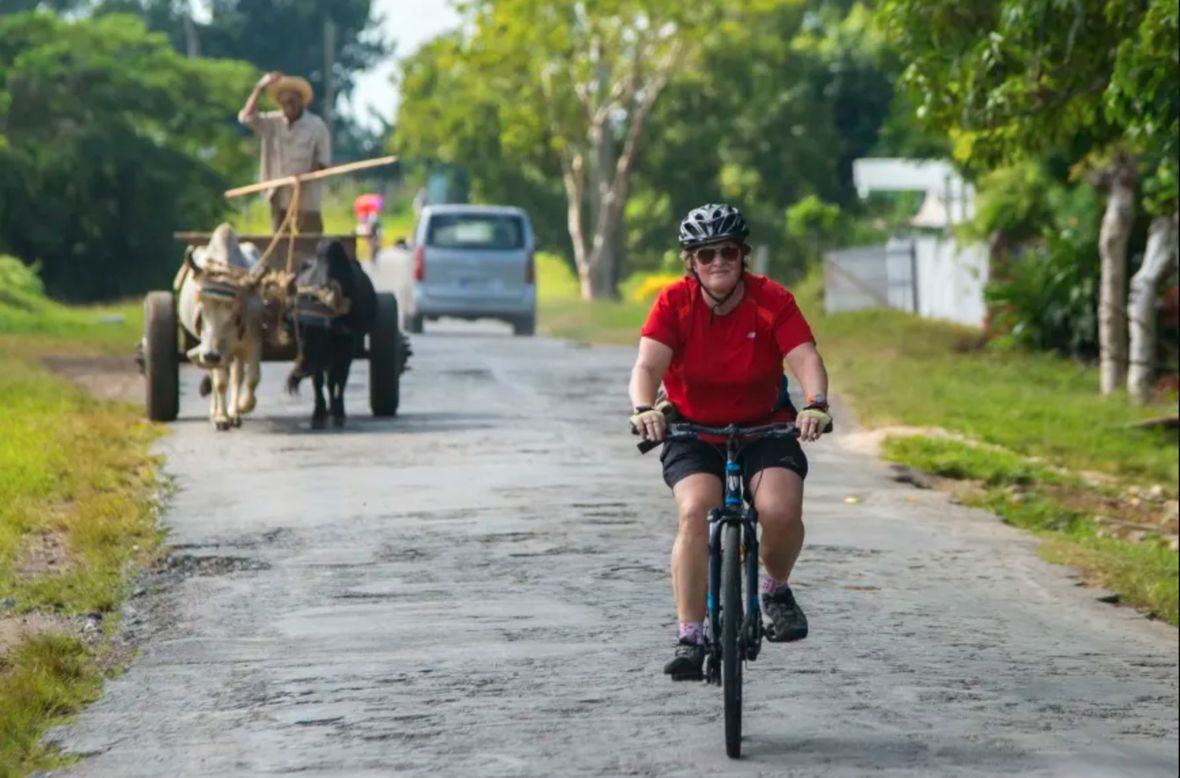 West Coast Wilderness Adventures
Make a beeline for New Zealand as this is a great time to visit but be warned, it is also peak season, so be prepared to book as early as you can. Joining a solid 5 day guided bike tour like the West Coast Wilderness (WCW) is a wonderful way to explore with like-minded companions and excellent guides on the stunning South Island. New Zealand's growing network of 'Great Rides' are a real must-do for any cyclist keen to travel safely and off-road on historic and delightful byways. Think disused logging tramways, gold mining water races, old railways and newly-developed cycleways in premium spots. You will be guaranteed exceptional views, good company, pristine landscapes and kiwi hospitality. This tour even includes a ride on the epic TranzAlpine Rail - a treat not to be missed!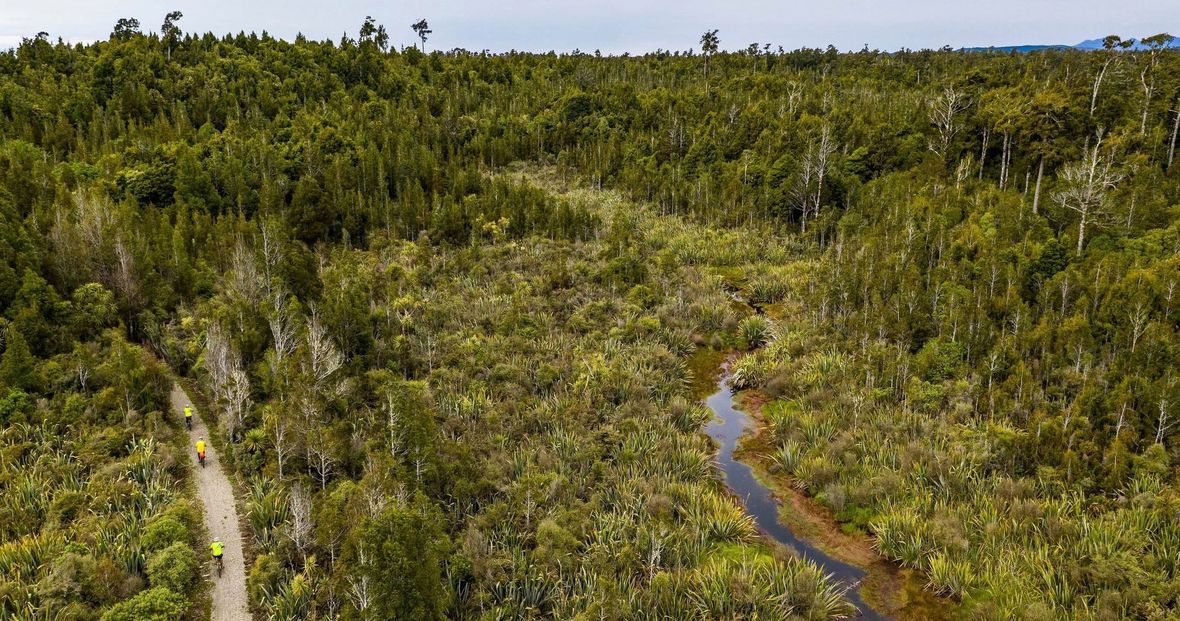 Cycling Coastal Thailand
Over to Asia and here is a fantastic moderate and achievable guided tour along the coastal roads of Thailand as you make your way south from Bangkok to a beach resort at Khao Lak. At the end of the tour you can opt to catch a flight or transport can be arranged to nearby Phuket for further beachside explorations. The tour itself is a finely balanced mix of cultural, historical and coastal sights - for example, visiting the floating markets, taking a long-tail boat cruise, cycling at Kaeng Krachan National Park (Thailand's largest), visiting caves, temples and riding through plantations, staying at sublime resorts, and even on a private island - Koh Talu - with plentiful snorkeling and kayaking opportunities among the colourful fish and coral. This is a near-perfect Thailand bike tour that could be in your Christmas stocking this year!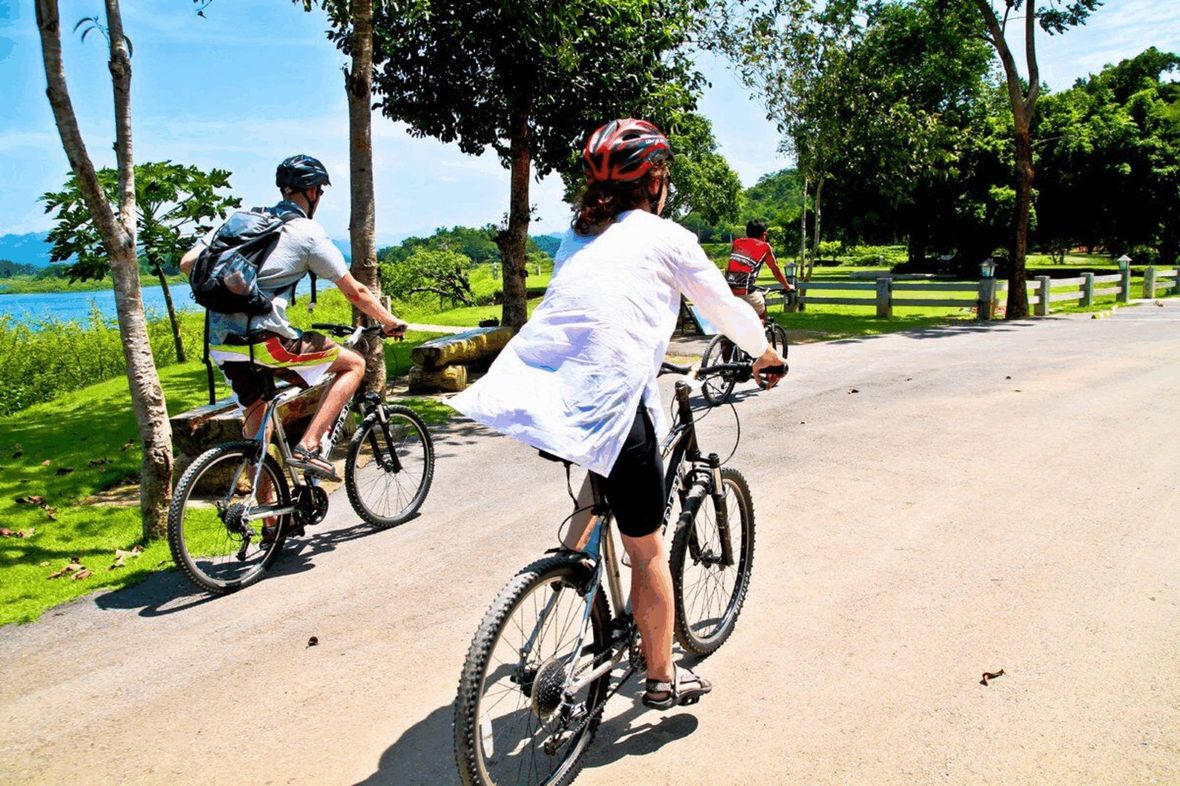 Namibia Cycle Tour
And last, but by no means least, a 12 day awesome wilderness adventure awaits on a Namibia bike tour. See extraordinary lions, black rhinos, cheetahs, giraffes and elephants in their natural habitat, take a safari drive through Etosha National Park, experience fat biking on sand dunes and discover the highest dunes in the world - these are some of the highlights from this uniquely African bike tour. Experience a rugged and exquisite country on a guided cycle tour with full vehicle support.