As winter starts to turn to spring, thoughts of the summer and exciting cycle tour destinations form in the mind of the adventure traveler. Below we've brought together 7 of the best offerings for this year, including those aimed at leisure cyclists and some for a more advanced rider (both MTB and road). There is a wonderful selection of routes from several different countries and these bike tours offer just a small glimpse of what is available to choose from.

There is a mix of guided and self-guided tours as we seem to get a pretty even split of interest between the two. Guided tours work well for those looking to travel in a group, or anyone wanting a bit more structure or can appeal to riders who simply like everything to be taken care of – leaving them with time to enjoy their vacation free from distractions. Self-guided tours are great if you prefer more flexibility and want to travel on your own but with the confidence of having someone to call on should you need it. Of course, self-guided tours also have accommodation included and bikes arranged, and also give you the planned route to cycle, but you're out on your own on a daily basis and can wander off the route as you please.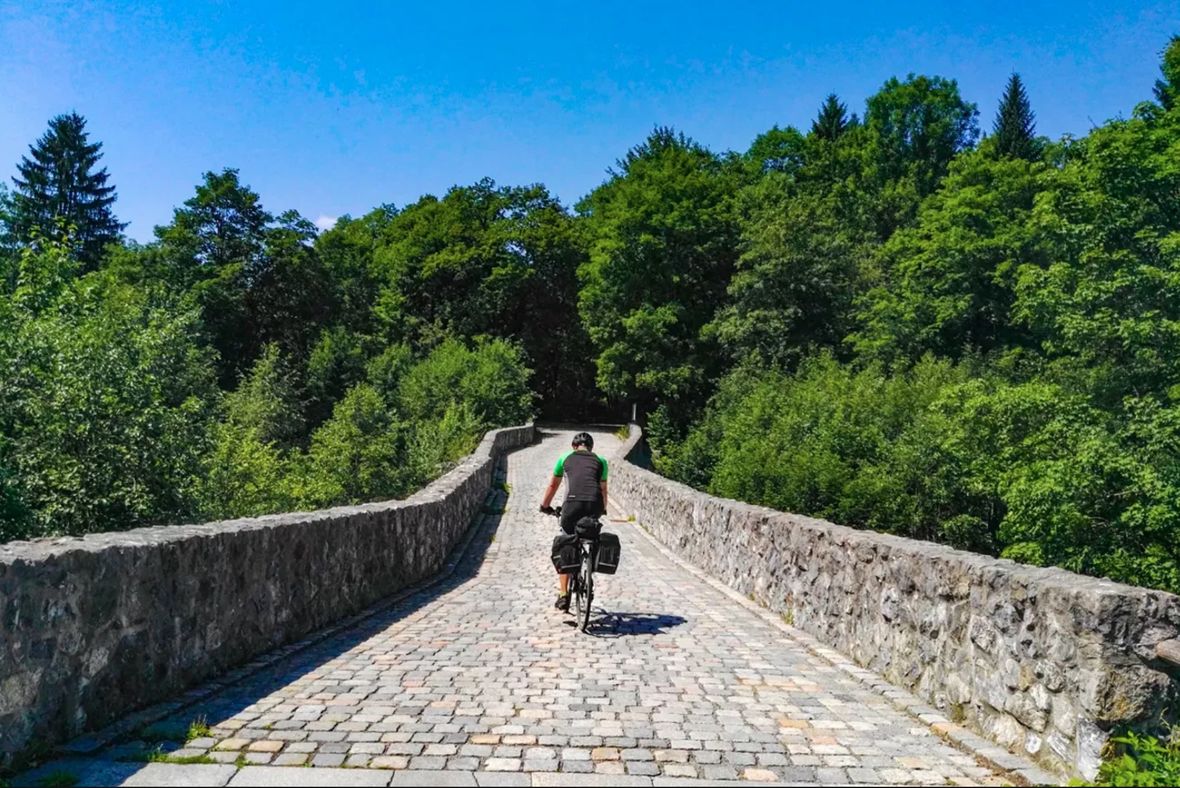 The Romantic Road and Bavarian Lakes, Germany

The self-guided Romantic Road and Bavarian Lakes tour is an 8-day cycle journey through the heart of Germany. The tour takes in the picturesque towns and villages of Bavaria, including Augsburg, Friedberg, Worthsee, Murnau and Fussen. Along the way, you'll discover historic castles, cobbled streets and stunning lakes of this beautiful region. Experience a boat ride on romantic Lake Chiemsee, swim or rent a pedal boat in the Bavarian Lakes and visit the fairytale Neuschwanstein Castle. You'll also have the chance to sample typical Bavarian food, as well as visit a local beer garden.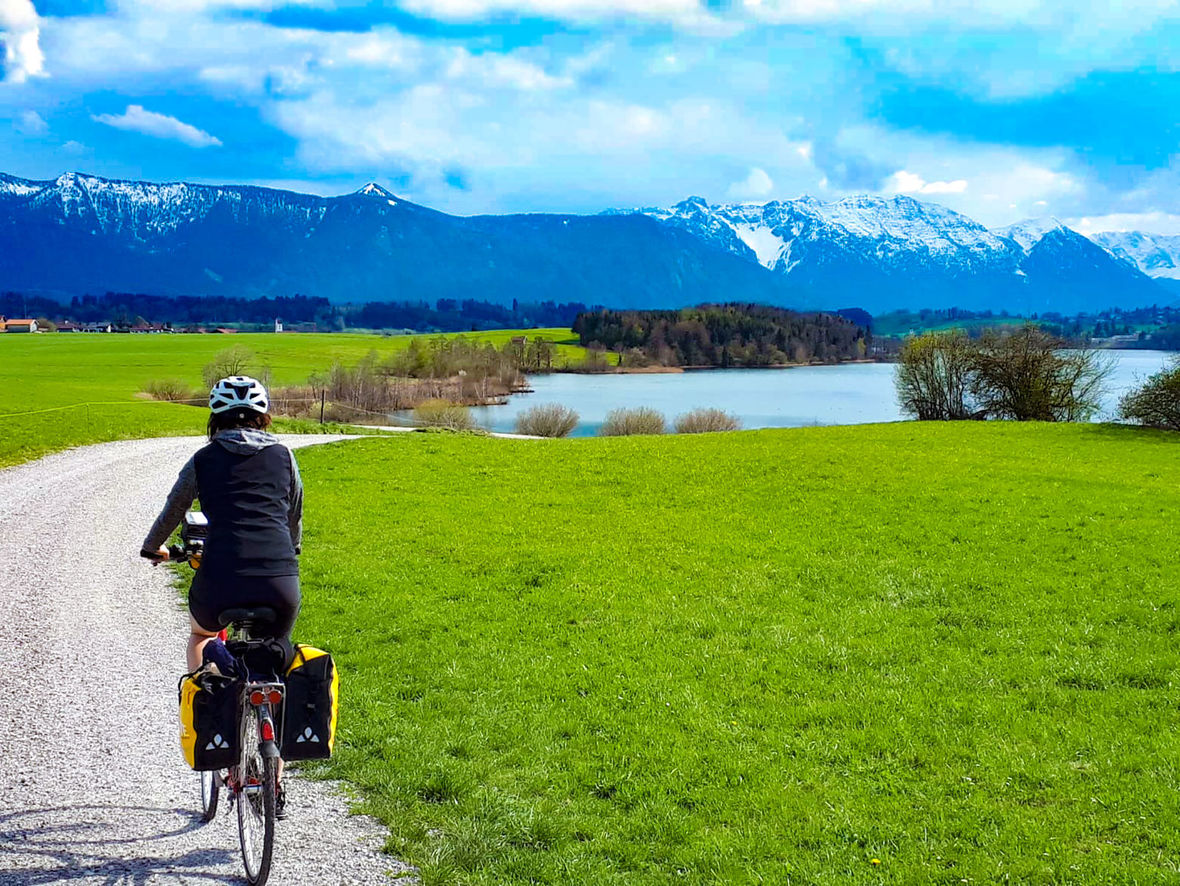 Flemish Beer Route, Belgium

The Flemish Beer Route tour is a unique exploration of Belgian culture by bike. On this tour, you'll visit some of the best breweries in the region however, even if beer is not your thing, it's worth taking a look at what else is on offer in this varied itinerary. Highlights include: the chance to visit an open air museum, the 'Land of 1001 ponds', historic landmarks such as Haksberg Castle, Scherpenheuvel and Diest, the River Demer, Antwerp, the university town of Leuven, a former prisoners' colony, the 'cycling through the trees' experience, nature reserves, and much more. The week ends with the quirky highlight of cycling through water! There is much to enjoy and experience on this Belgian bike tour.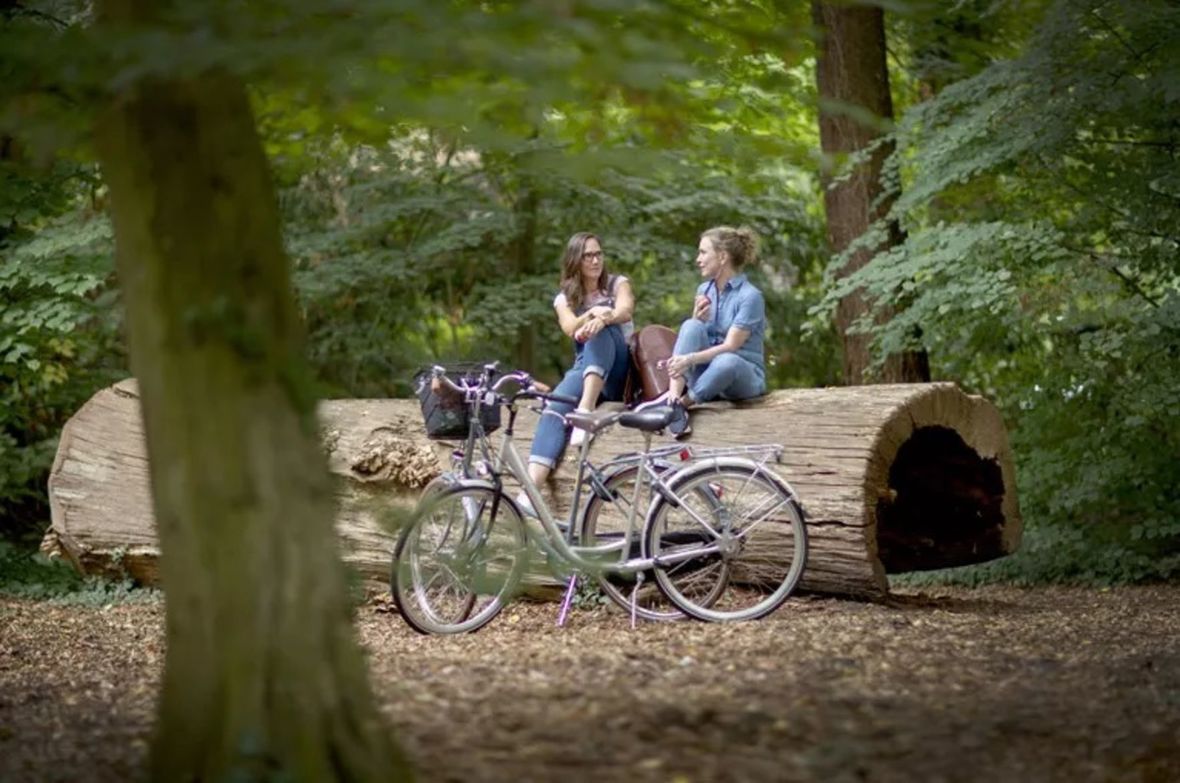 Highlights of Istria Bike and Boat, Croatia

This tour takes riders through the spellbinding Istrian region of Croatia. You'll explore by boat and bike, as you ride the exciting trails with the sea in sight, and board the boat to relax at the end of each day. The tour is 8 days long with 6 days of guided mountain biking. This is a great way to experience some of the best scenery and attractions of Istria while enjoying an active outdoor adventure.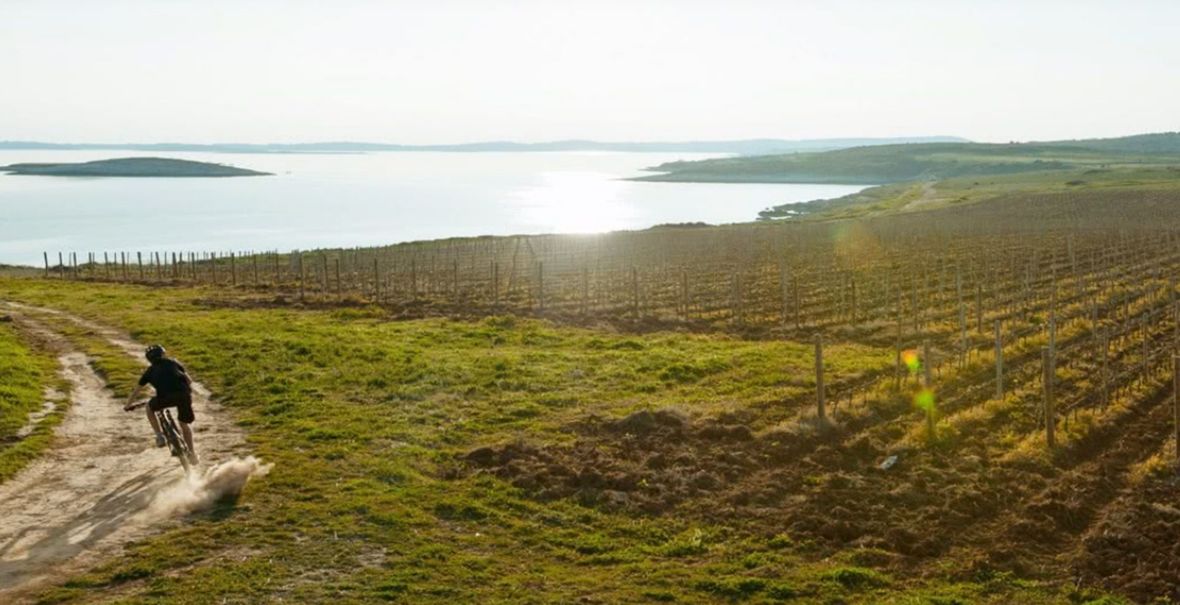 La Via Claudia, Austria and Italy
This La Via Claudia self-guided 8 day biking tour starts in Austria and heads through the beautiful Italian Alps. The Via Claudia Augusta is a 2000-year-old Roman-built road that was for many centuries the main commercial route across the Alps and offers wonderful vistas of this lovely part of Europe. Riders will experience stunning mountain views, and explore the picturesque villages of the region. The tour includes comfortable overnight accommodation in family-run hotels, and is a great way to experience the unique beauty and culture of the Italian Alps.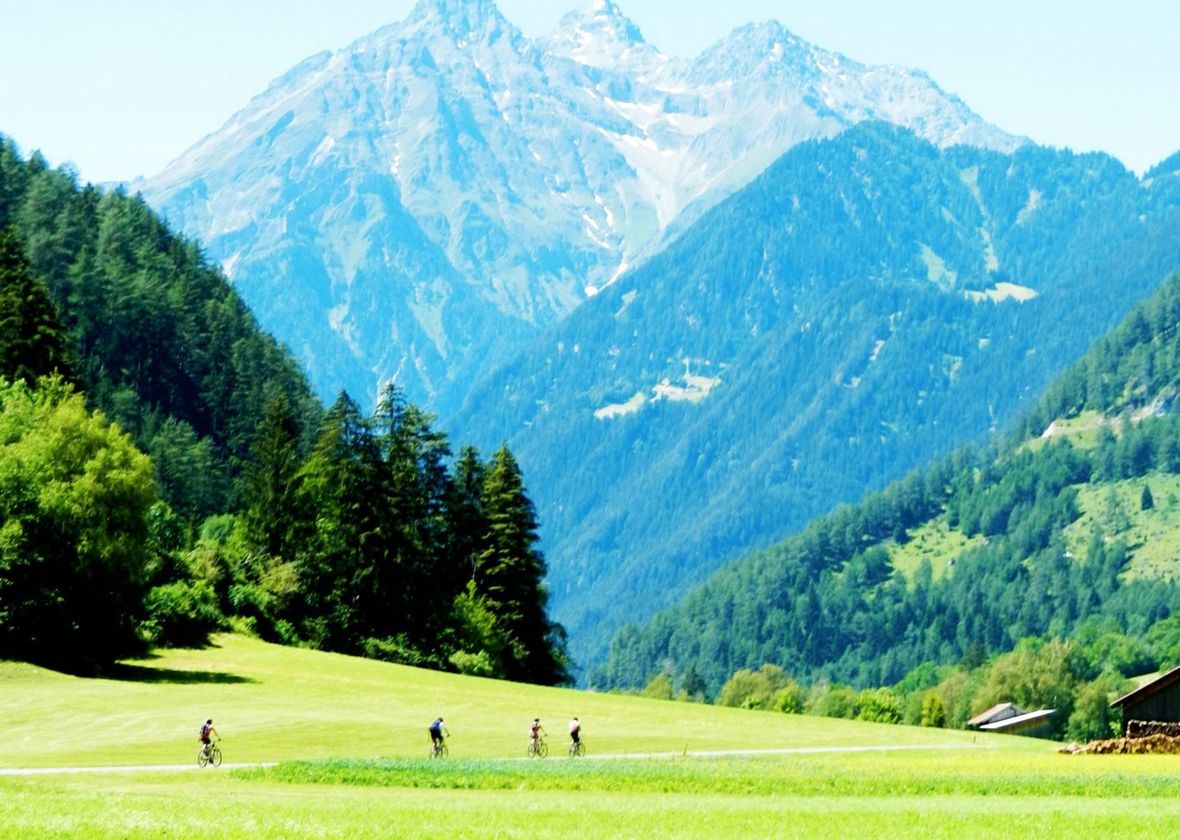 Camino De Santiago, Spain
The Camino de Santiago is an historic pilgrimage route running through northern Spain which is also designated a UNESCO World Heritage Site. This guided bike tour is the perfect way to experience the rich history, culture and beauty of the route. The tour lasts for 7 days, and follows the true Camino as much as possible along forest tracks and country paths, quiet roads and farmers' trails, taking you through villages and towns of the region. Riders will have the opportunity to explore the route and its history, visit ancient cathedrals, enjoy local food and wine, and soak up the scenery.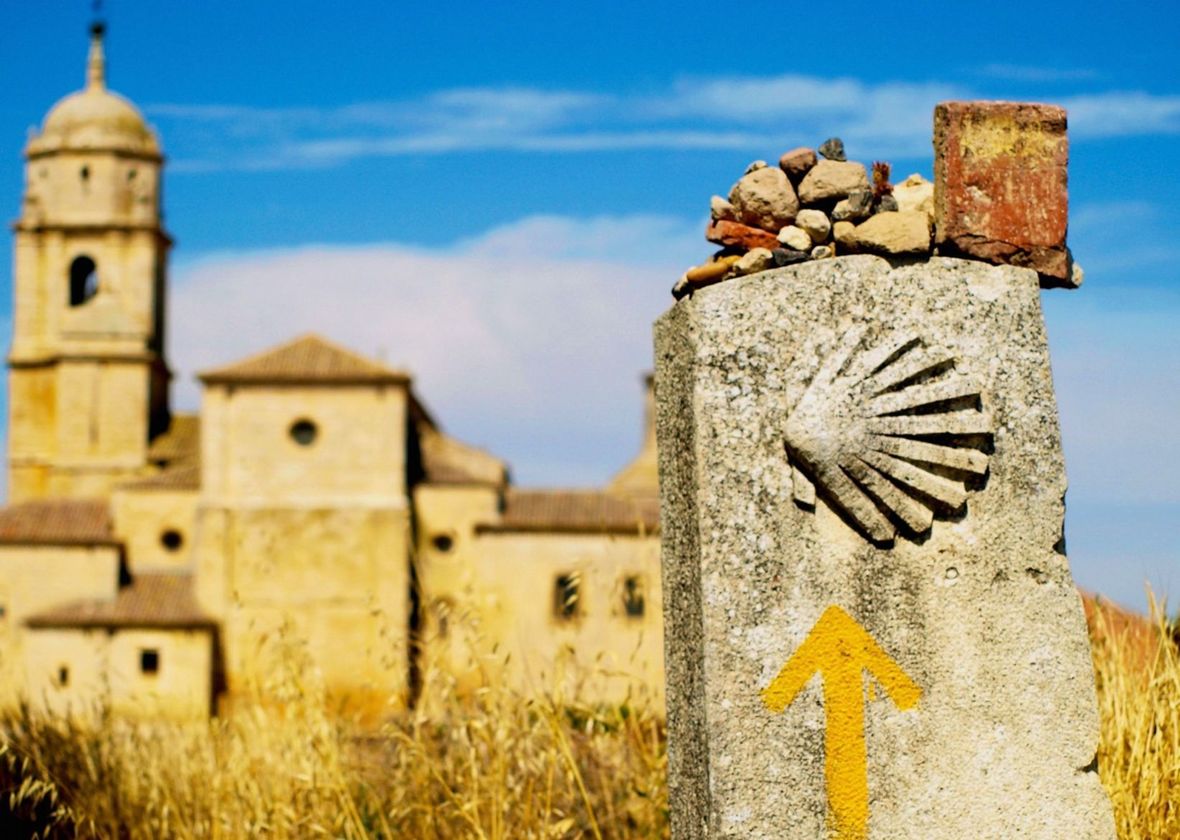 E-bike tour Berlin to Prague, Germany and the Czech Republic
This Easygoing E-Bike Tour from Berlin to Prague is an 6-day guided cycling adventure that takes you through the stunning landscapes of Germany and the Czech Republic. You'll explore stunning cities such as Berlin, Dresden, and Prague, as well as discover the beauty of the surrounding countryside. You'll be riding on bike paths through ancient forests, villages and valleys dotted with vineyards. You'll be provided with an electric bike, allowing you to cover large distances with ease, and you'll be accompanied by experienced guides to ensure your safety and provide insight into the local culture. Along the way, you'll stay in comfortable accommodation, enjoy delicious meals, and sightsee, making this a perfect holiday for anyone looking for a unique and active cycling experience.

Sardinia Bike Tour, Italy

This 8 day guided road cycle tour of Italy's gorgeous island, Sardinia, takes cyclists through the stunning landscapes of the second largest island in the Mediterranean (Sicily is the largest). Participants will explore winding roads, take in breathtaking views, and experience the unique culture of the island. The tour begins in Cabras and ends in the capital city of Cagliari and includes stops at numerous historical sites and beaches, as well as giving riders a chance to sample some of the island's fantastic local cuisine. Cyclists will also get the opportunity to swim in the turquoise waters, visit colonies of pink flamingos, and cycle rolling hills and coastal roads, with white beaches, rock pools and stunning scenery accompanying each day. This tour is perfect for those looking for an unforgettable cycling experience in a beautiful unspoiled location.