Ah the weekend! What a glorious word, evoking dreams of sunny days, dabbling in your favorite pastime, perhaps going on a mini-adventure to new destinations. The weekend is a compact vacation, ready and waiting for you, and a cycle tour could be the perfect fit for a bit of active escapism.

With its vast land and often sunny skies, Australia has an infinite number of weekend biking possibilities. We've narrowed it down to just 9, all with some superb cycling and other diversions scattered across the country. Some of the tours below are guided, meaning you really don't need to do much except pedal, smile, enjoy and feast. Others are self-guided, which still support you with the essentials – bikes, accommodation, luggage transfers and route – but you do the leading, giving an air of independence to those so inclined. Hooray for the biking weekender!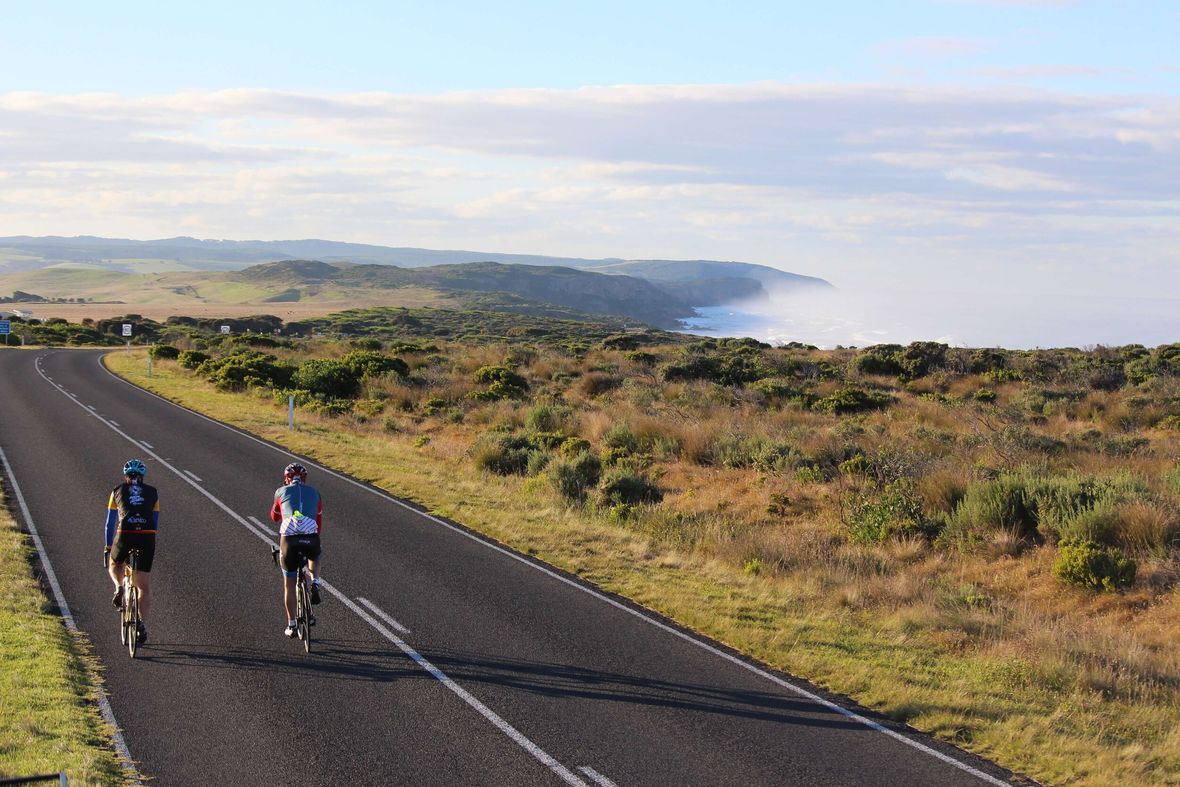 1. Murray to Mountains

Starting with a popular classic, the Murray to Mountains Rail Trail is the quintessential leisurely 3 day bike tour of Victoria. This particular version is guided, with dates throughout the year, running from Friday–Sunday from Beechworth to Bright. Enjoy a relaxing start to the tour with scrumptious pizza and craft beers on the Friday, before getting stuck into the rail trail on Saturday as you cycle to Myrtleford, with plenty of stops along the way to sample the local wines that call the region home. Sunday's flat and scenic biking to Bright is a great way to finish the tour, with lunch at the Ringer Reef Winery. You'll then transfer back to Beechworth and collect any purchases you made along the way. What a weekend!
2. Ride the Brisbane Valley Rail Trail

Queensland isn't always the first state to spring to mind when envisaging a rural cycle tour, mainly due to the pretty sticky temperatures at certain times of year. So make sure you slap on the sunscreen and perhaps take advantage of some winter sun in the sunshine state. Having said that, the tour is self-guided and available at any time of the year, subject to accommodation availability, so pick your best weekend!
This 3 day tour features the longest rail trail in Australia but don't let that put you off. You'll be starting at the top end of the trail with a gentle downhill ride pretty much most of the way – three cheers for the trip planning! The tour includes transfers, accommodation, some meals, route info and on-call support and starts/ends in Esk. With some great pubs and iconic outback scenery, you can't go far wrong with a weekend on the BVRT.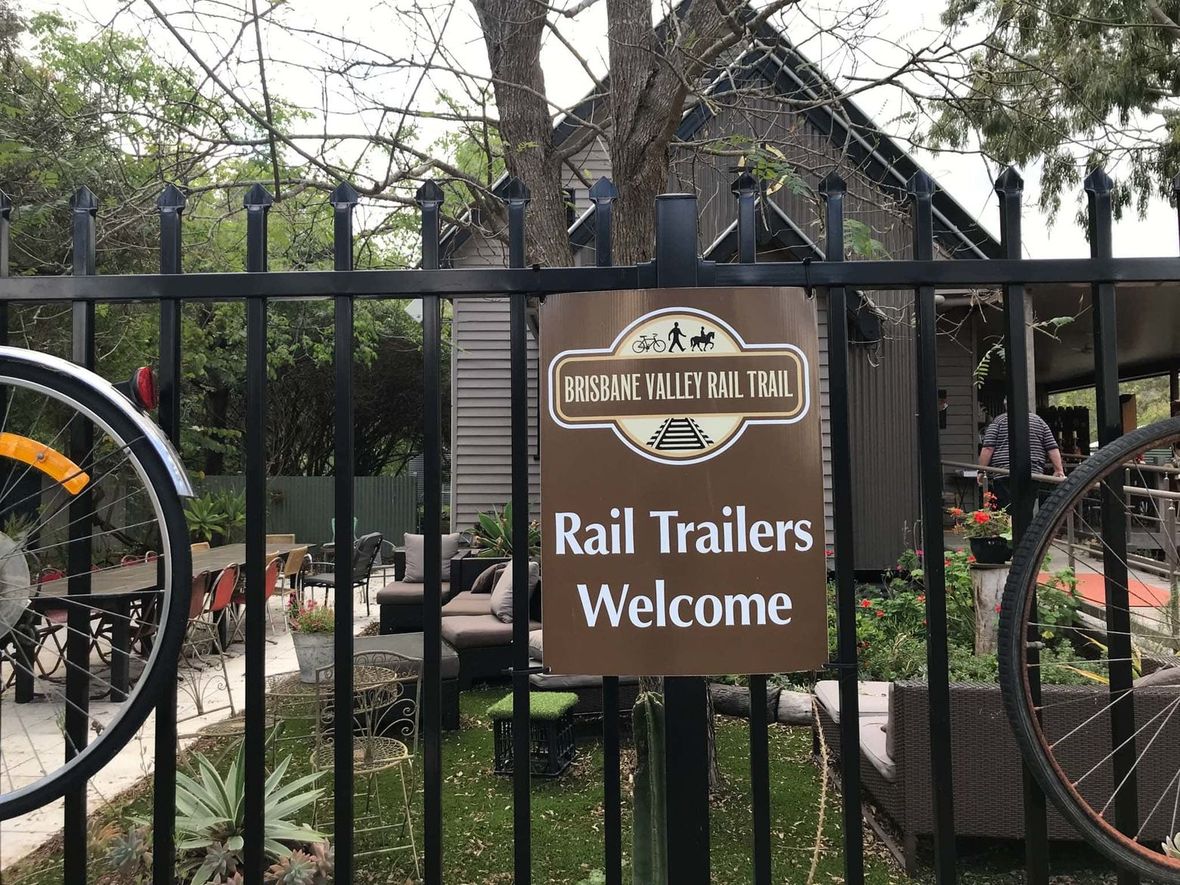 3. Uluru Bike Ride

Talking about sun-baked biking, how about a trip to the Red Center for a ride around Uluru on two wheels? Admittedly, you might not head there just for the weekend, but seriously – why not? This is the year of the holiday, no matter how short. And this tour does not disappoint for its pint-sized proportions, in terms of duration, as the tour is just a half-day affair but what a time you'll have. And what a superb vantage point to admire the legendary rock. Take all the family and enjoy a trip to remember.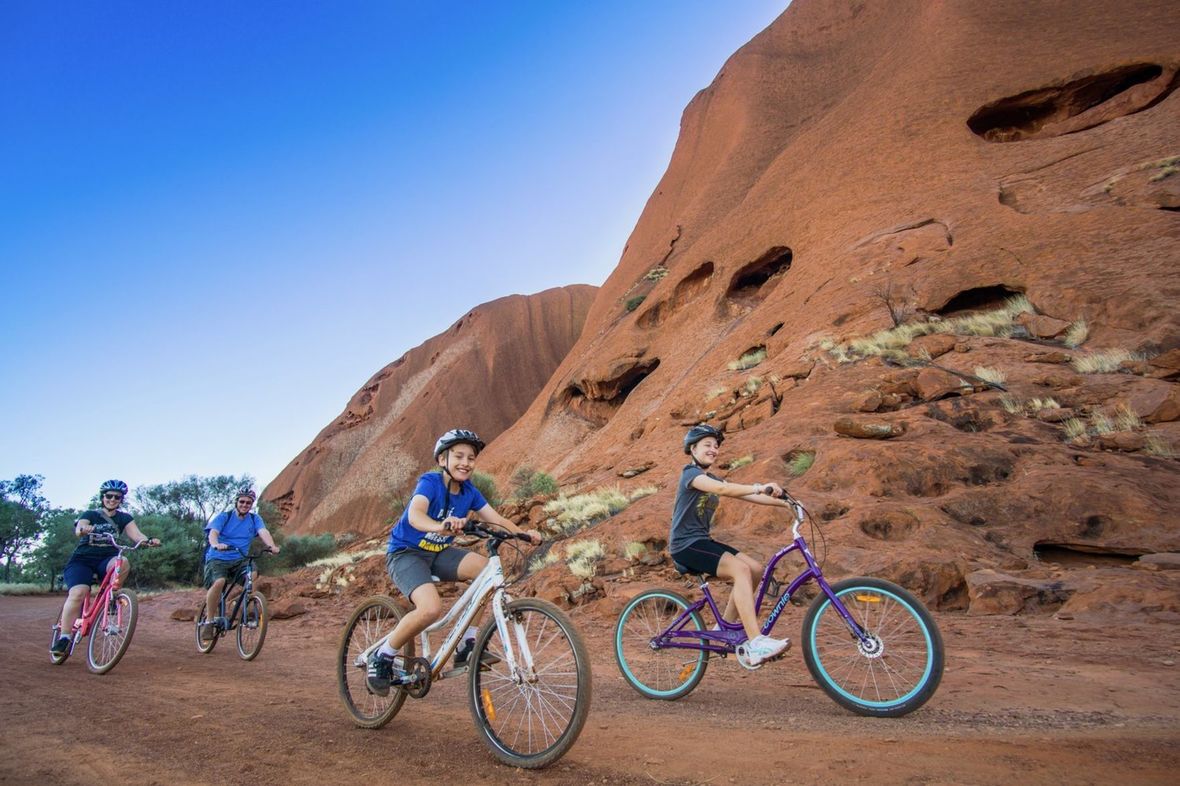 4. Cycle Tour Barossa and Clare Valley

In South Australia you can head out to the Barossa and Clare Valley to experience all that is on offer – by bike! On a 3 day self-guided cycle tour, you'll pedal past (and veer into) vineyards that populate the scenic landscape, stopping off at cellar doors and biking on some wonderful off-road paths. The route also includes cycling the Riesling Rail Trail in the Clare Valley, three gourmet winery lunches, all wine tastings, some other meals, accommodation and luggage transfers. The tour accommodates bike transfers, but not your own transportation from the Barossa to the Clare Valley. However, if you're not bringing your own vehicle, you can choose to add on the transfers at an extra cost. Either way, you'll spend the weekend biking and indulging – simply one of the best combinations!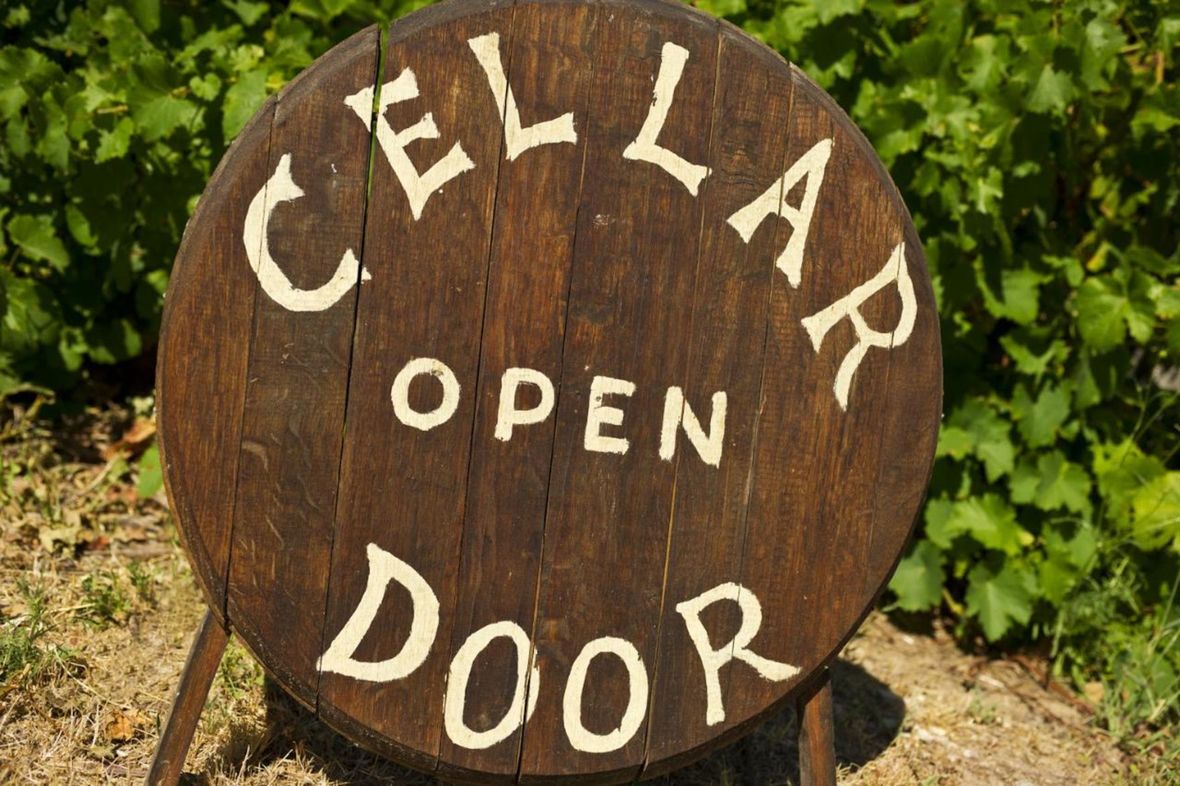 5. Mount Lofty

Also in South Australia, this fun and adventurous guided day tour is a very popular way to spend the day, with a guarantee of seeing a wild koala on tour, or your money back! Run by a local MTB expert guide, the tour is open to beginners and families (with a minimum age of 12 required), and you'll enjoy a transfer from central Adelaide to the top of Mount Lofty before starting your descent. Also including a visit to Cleland Wildlife Park, you'll meet native animals such as kangaroos and koalas before getting back on the bikes and riding down to Adelaide through Cleland Conservation Park (where you WILL spot the aforementioned wild koala(s)). A Saturday or Sunday ride has never been so much wild fun!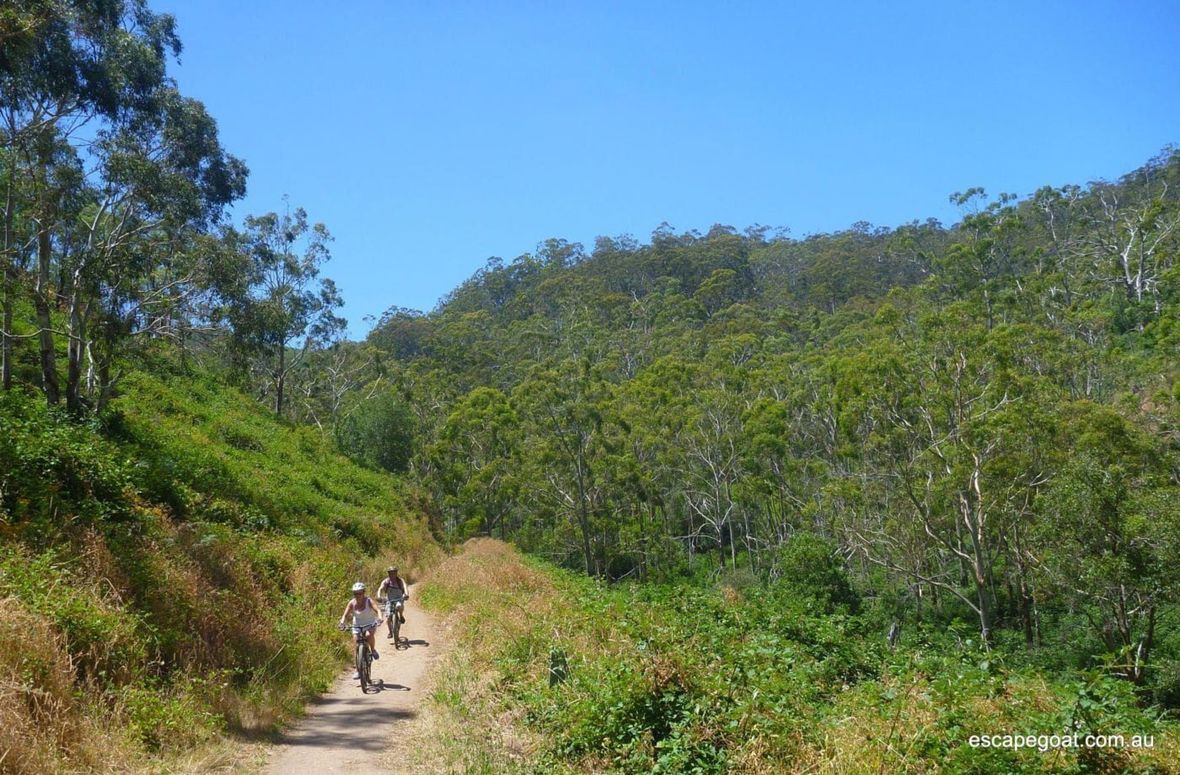 6. Bikes, Beds and Beer

Down in the south of Victoria lies the fantastic bike-friendly Gippsland region and a wonderland of rail trails to explore from the saddle. The ideal start day for this 3 day self-guided tour could be a Friday as you'll be based at one location for both nights, and the local craft brewery is open for food and drinks both nights (open Wed-Sun only). A beer tasting platter for two is included in the price of the tour with meals ordered at the brewery and is a great way to unwind at the end of an active day. Cycle a round trip loop on the rail trail for one day of the tour and on the last day ride to the tourist destination of Lakes Entrance with a transfer included to get you back to your start point at the end of the day. A great weekend getaway which could be ideal for a group of friends!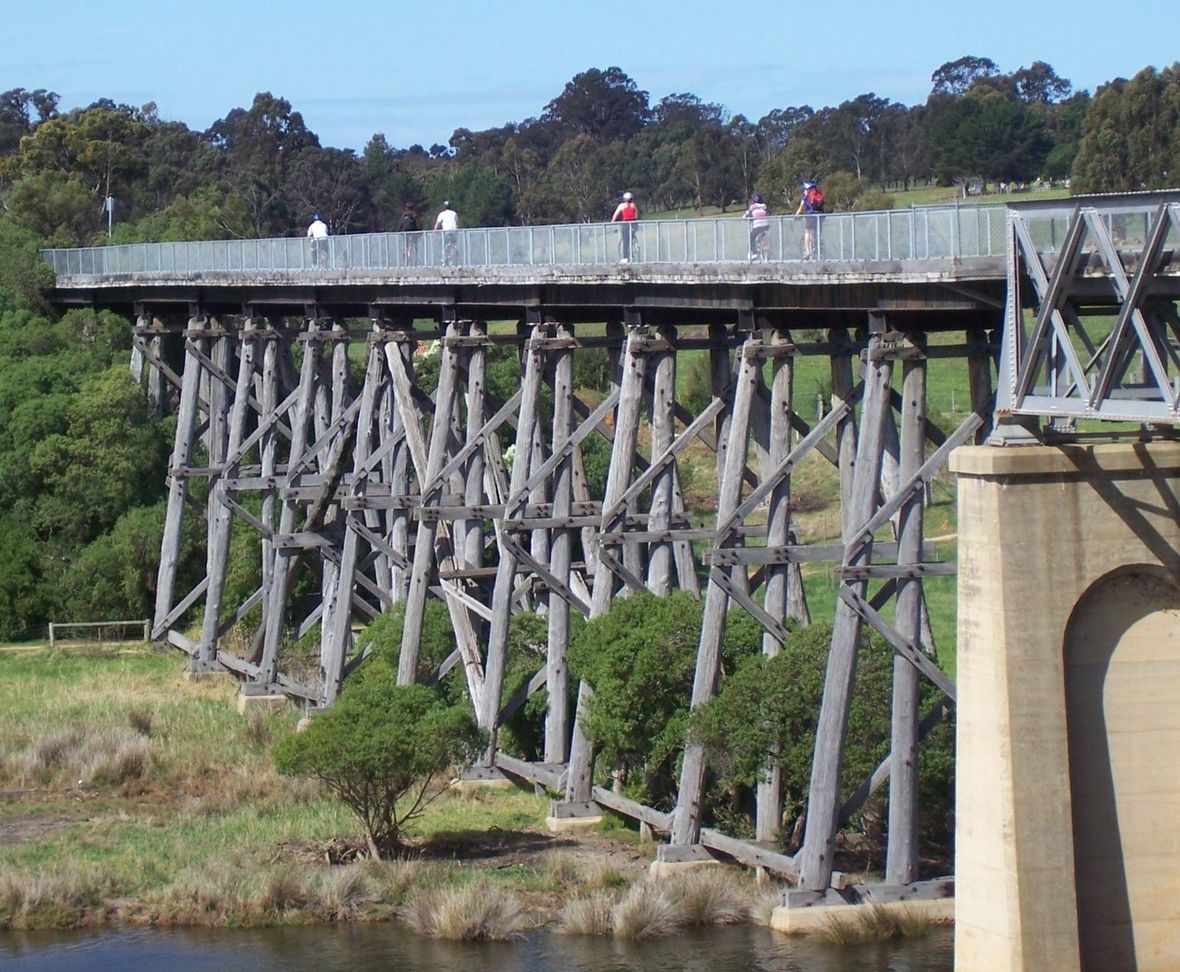 7. Road Bike the Great Ocean Road

For those looking for something a bit more energetic, competitive and a guaranteed hoot of fun, this guided Great Ocean Road 4-day tour is a unique offering. Running just once a year from Thursday-Sunday in October, the tour is timed to coincide with the 'Around the Bay' cycling event to finish the tour off in championship style!

You'll start the tour in Melbourne, meet the guides and other participants and transfer to Childers Cove, at the far end of the Great Ocean Road. You'll then spend the next few days riding along this iconic stretch of road back towards Melbourne. On the final day (Sunday) you'll join thousands of others to ride the last 62 miles back to Melbourne. This is an epic weekend experience not to be missed!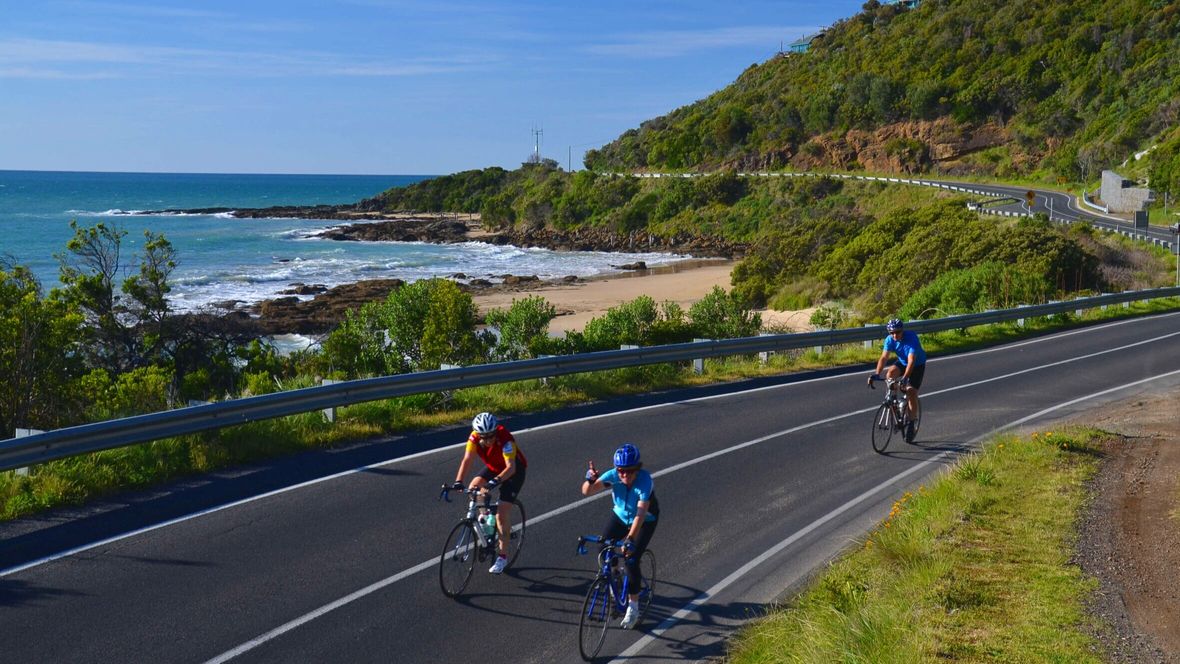 8. Great Victorian Rail Trail
North of Melbourne, this other 4 day Victoria bike tour could be a great option for those looking for a long weekend away on a relaxing, yet active vacation. Starting in Mansfield, nestled in the Victoria Alps, today you'll begin by cycling to Bonnie Doon (fans of The Castle movie may remember the name). Enjoy a rural ride through farmlands, past rivers and lakes with glorious views all around. Cycle though the 659.4 ft long Cheviote Tunnel – the longest trail tunnel in Victoria – and stay in historical Yea for the night. Finish the ride biking along the Goulburn River to end in Tallarook, at the foot of the Tallarook Ranges. An excellent quiet retreat to spend an extended weekend.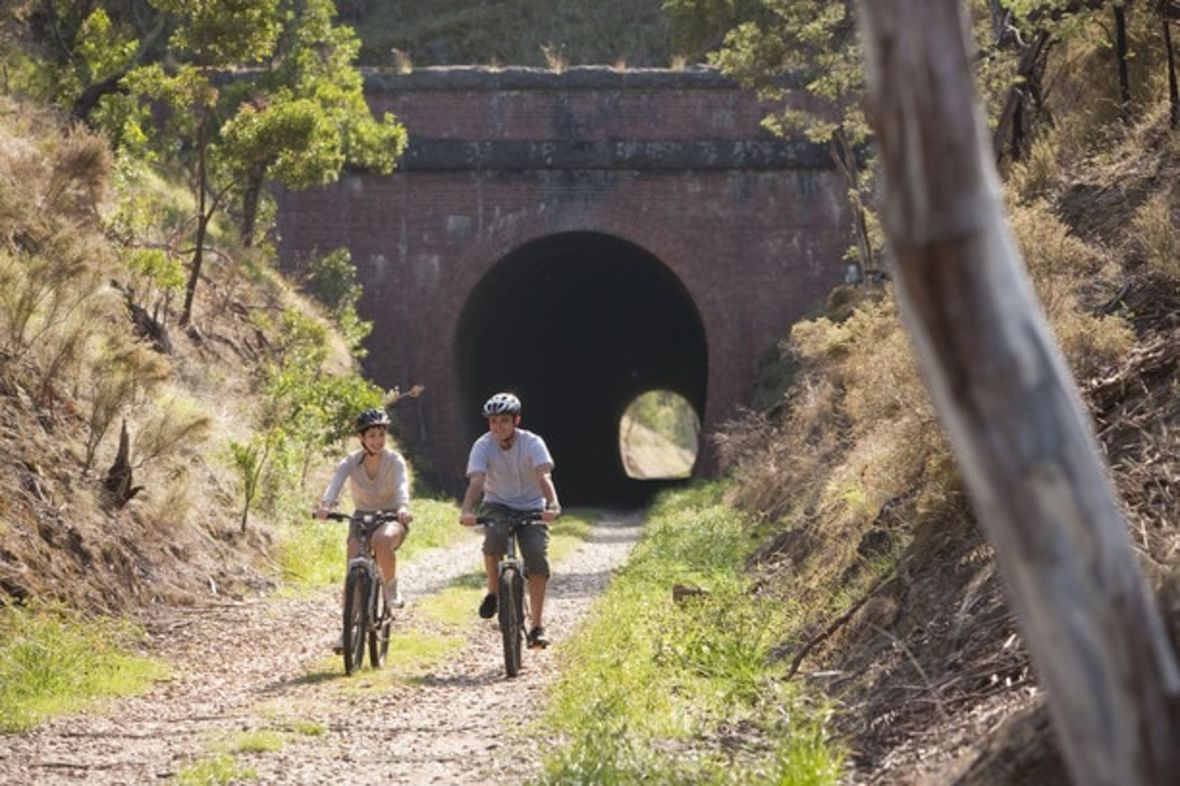 9. Cycling NSW's South Coast

Last but not least by any means, a self-guided short coastal ride through southern New South Wales. Starting in Thirroul, a mere one hour train journey from Sydney, you'll cycle tour the coastal paths, heading south to the final destination of Kiama. Filled with gorgeous scenery and relaxing biking, there is also plenty of time factored into the route for stops, to swim, have an ice-cream break (or two) and other diversions. Cafés, shops, a beautiful headland and popular blowhole are some of the treats in store on this long weekend sojourn.