Sometimes referred to as the Balkans, this area of Southeastern Europe encompasses several countries that loosely form the Balkan Peninsula surrounded by the Adriatic Sea, the Mediterranean (including the Ionian and Aegean seas), the Sea of Marmara and the Black Sea. Although not always agreed upon, Wikipedia gives the widest definition of the Balkans region as including Albania, Bosnia and Herzegovina, Bulgaria, Greece, Kosovo, Montenegro, North Macedonia, European Turkey, parts of Croatia, Serbia, sometimes Romania and Slovenia. If you've only heard of most of these countries on the scoreboard of the Eurovision Song Contest, you are in for a treat!

Part of the appeal of exploring these rich landscapes, vibrant cultures and prime biking territory is the relatively undiscovered aspect to many of the listed countries. Mountainous terrain reigns supreme including the Balkan Mountains (after which the region is named), the Dinaric Alps, the Korab-Sar mountains, the Pindus range, the Albanian Alps and the Julian Alps, so anyone looking for an active or challenging bike tour is in the right place. Having said that, with the popularity of e-bikes it's important to bear in mind that tours listed as challenging can be taken down a notch or two if you have electric assist to help you up the hill. Also, on guided bike tours you'll have the benefit of a support vehicle that you can take a break in if needed. Furthermore, one of the tours listed here is family-friendly, one is leisurely and one even includes cruising on a luxury yacht, so there is something for everyone. Read on!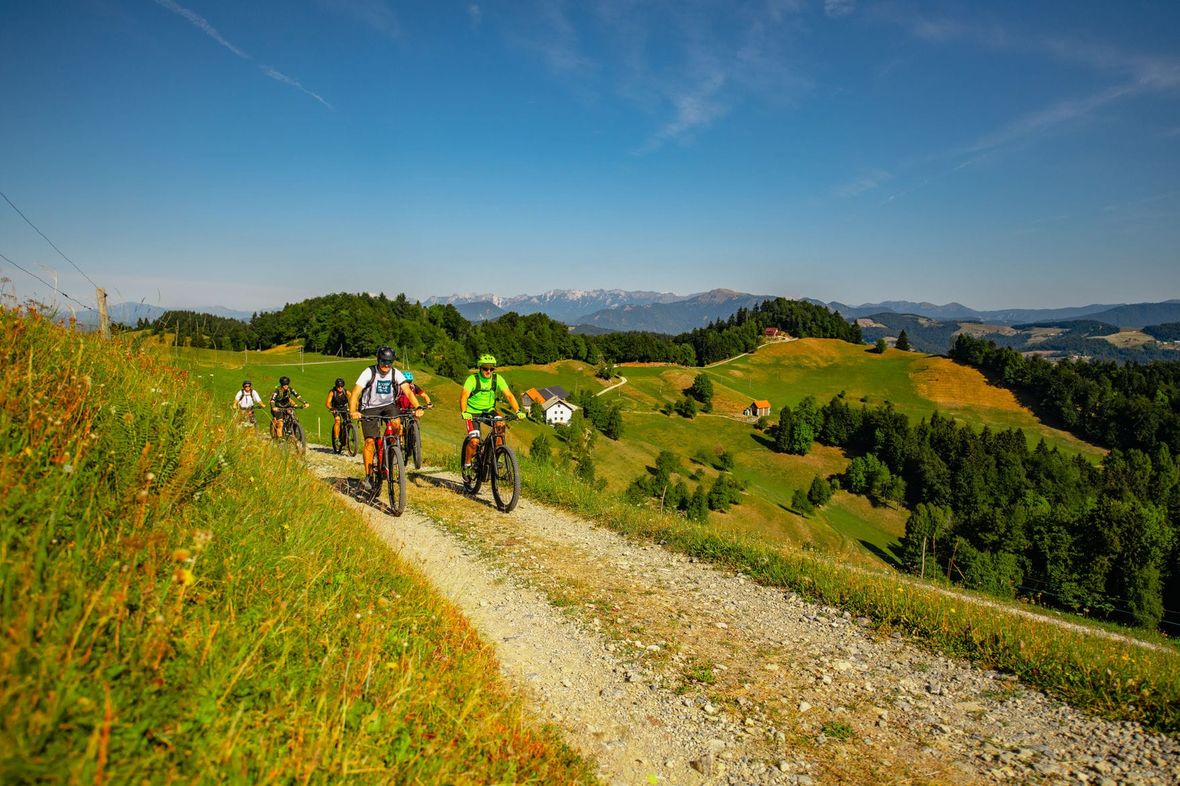 1. Cycle Albania

Ride a fantastic loop around Southern Albania taking in UNESCO sights, epic mountain ranges, pristine lakes and some excellent road biking rated moderate-challenging, depending on how many of the hills you wish to tackle. A true 'off the beaten track' tour, enjoy meeting the warm and friendly locals, and discovering this gem of a country on an Albanian bike tour. Some highlights include the UNESCO site of Butrint, Tepele Waterfalls, swimming in thermal springs, Grammoz Mountain, plus a number of mountain pass challenges - Barmash, Llogara and Muzina, Himare Bay and Llogara National Park. Are you up for it?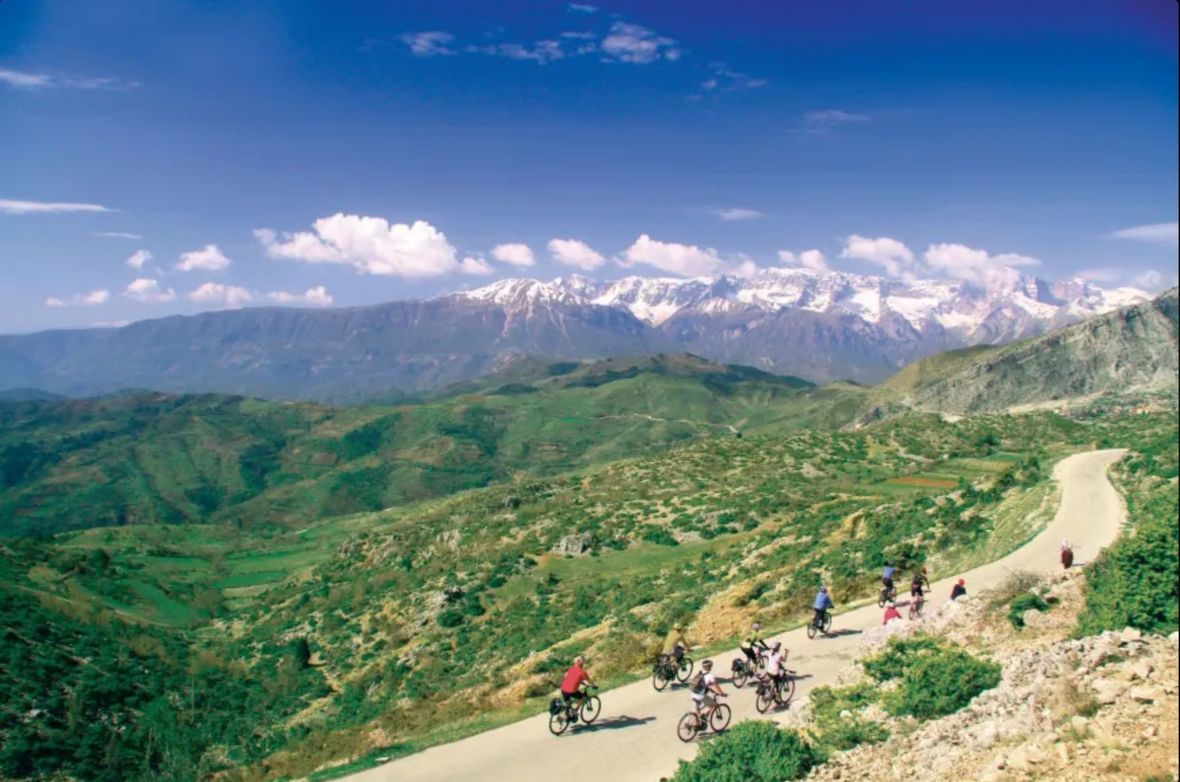 2. Ride 4 countries on 1 tour

Over only 8 days you'll have the chance to bike tour 4 countries - Montenegro, Albania, Bosnia & Herzegovina, and Croatia - on a brilliantly challenging trip. Some of the highlights, aside from the epic rides and astonishing switchbacks, include Trsteno Arboretum, the beautiful botanical garden known for its iconic appearance as King's Landing from Game of Thrones, Bosnia wine country, the charming old town of Kotor (a UNESCO world heritage site built between 12-14 centuries), the magnificent Bay of Kotor in Montenegro and so much more! Explore the maze of alleyways in ancient towns, visit Lake Skadar - the largest lake in Southern Europe, stay in a small resort town deep in the mountains and ride a spectacular mountain railway. All this and more on a bike tour to knock your socks off!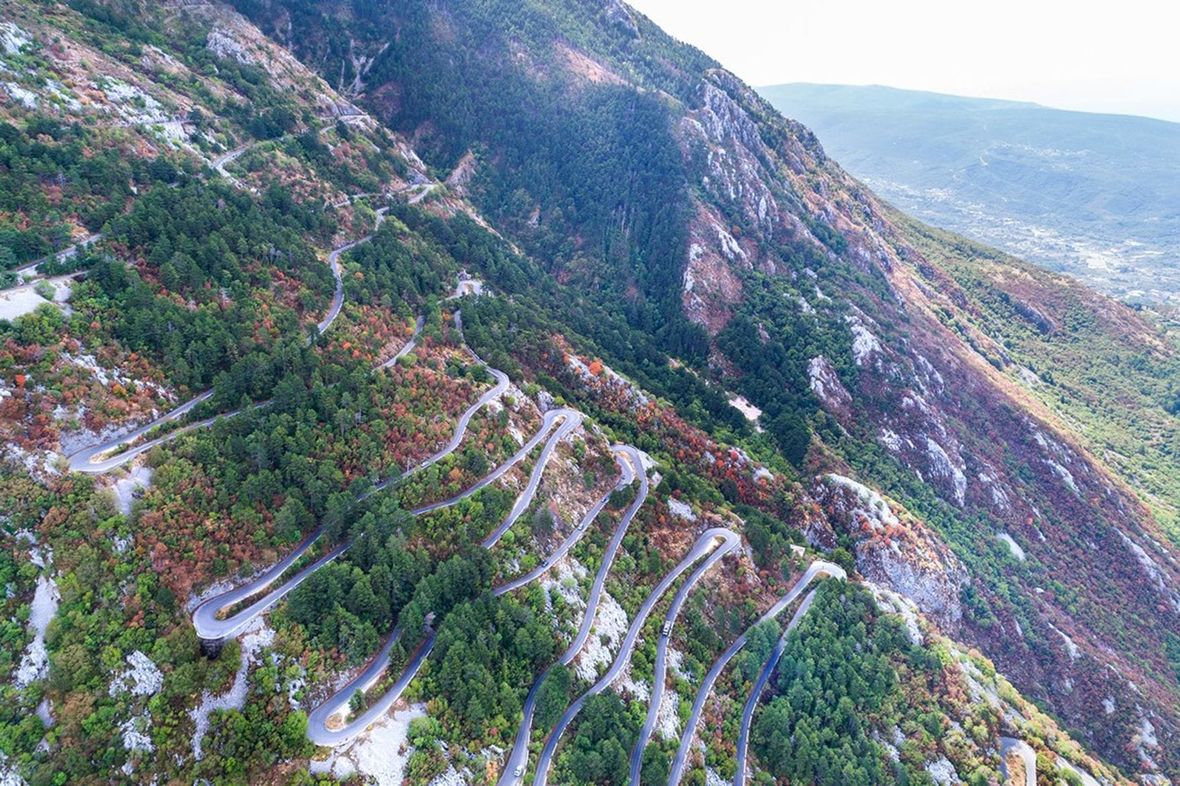 3. Another excellent quartet

This cycle tour of the Balkans includes Albania, Kosovo, Montenegro and North Macedonia on a 15 day active adventure. This near loop tour kicks off with a day of cycling the shores of the sublime Lake Ohrid, one of the oldest lakes in the world - it's also a biological reserve, and one of the largest in Europe to boot. The rest of the tour continues to amaze and delight, with visits to Galicica, Sharri and Mavrovo National Parks, vast mountain panoramas and ranges including the Albanian Alps, historic towns and cities - with Byzantine and Ottoman architecture to feast your eyes upon. And, speaking of feasts, some excellent food will be on the menu, and of course, some awesome biking including cycling through one of the deepest river canyons in Europe - Tara Canyon - and riding to the town of Zabljak in the Durmitor mountains, the highest town in the Balkans. With wildlife including wolves, bear, lynx and deer, and raw spectacular scenery in what feels like a very untouched part of the world, you'll find your spirit of adventure when you bike tour the balkans.

4. Romania Bike Tour

Head to this mysterious land for an unforgettable cycle tour in a beautiful and undiscovered gem of a country. Hang your garlic necklace up and head to Transylvania and the Carpathian Mountains for a 9 day bike tour in a fascinating place. You'll visit UNESCO citadels and fortified churches, bike tour ancient villages, remote landscapes and experience the contrast of medieval and historic Transylvania with modern Bucharest. Castles, churches and mountains dominate the scenery and the rich culture, history and stories you'll hear along the way will leave a lasting impression. Be sure to bike tour Romania before the secret gets out.


5. Slovenia Cycle Bliss

This year make Slovenia the top of your biking bucket list, and try this wonderful guided e-bike tour on dates of your choosing (subject to availability) over an 8 day itinerary. There is the opportunity to somewhat customize the suggested route, depending on your ability with possibilities of riding the Julian Alps for those who dare, to the gentler biking option of scenic (and flat) terrain of Prekmurje. Aside from some sublime scenery, you'll experience the ideal country for the bike tour your heart desires - from thrilling descents, to enjoyable family jaunts and everything in between. Some of the many highlights of this diverse and truly inclusive tour are exploring cobbled streets and winding paths through sensational scenery, riding a military road from WW2, taking in views of the Kamnisko-Savinjske Alps, cheese tasting, wine tasting and sampling other local delicacies along the way, cycling in Triglav National Park, swimming in Lake Bled, visiting the 'Slovenian Tuscany' wine region, and so much more! Check out the itinerary and you'll be certain that Slovenia should be your next cycling destination.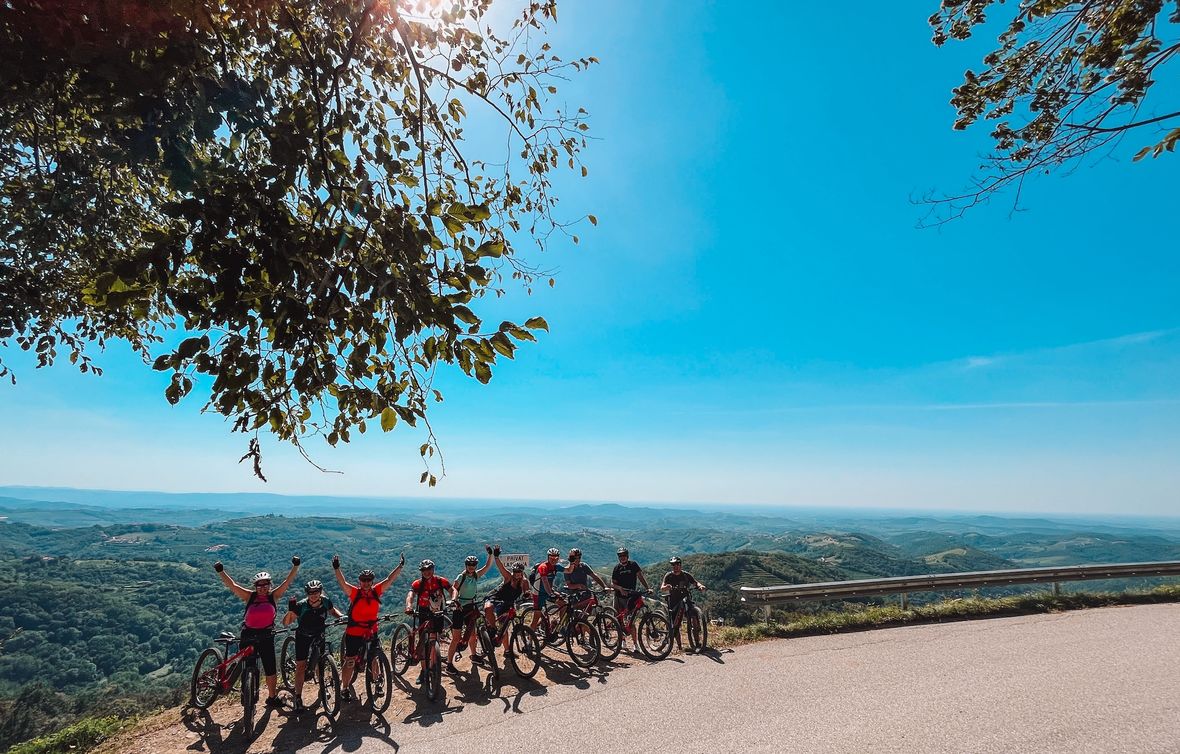 6. Wine and bike tour Croatia

For something a bit different, try this popular self-guided bike tour of Croatia. Sampling the local wines such as Muscat, Istrian Malvasia and Teran are a true highlight as well as the delightful cycling taking in coastal views and rural vistas like olive groves and vineyards, as you pedal by. Visit artistic medieval towns, truffle centres and forests full of fungi. The tour starts in Buje and finishes in Rovinj and the bits mentioned here are really the tip of the iceberg - there is so much packed into the 8 day itinerary. With dates you can choose, subject to availability, this is a flexible and fantastic way to experience an abundant and enchanting part of Croatia.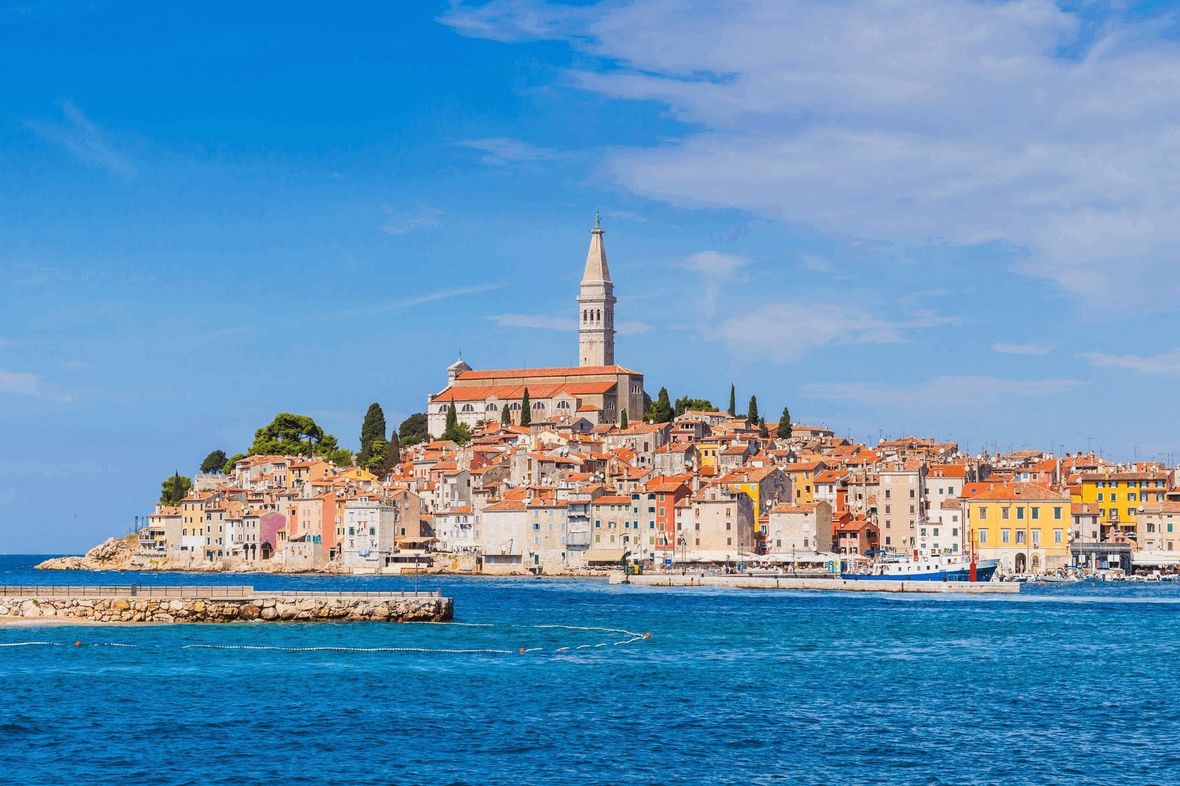 7. Mountain Biking the Balkans
Another multi-country bike tour - this time 3 beauties - Bosnia & Herzegovina, Croatia, and Montenegro. An MTB tour exploring the epic mountains of the region over ten adventurous day will leave you breathless! Quite apart from the dramatic rugged terrain you'll also discover the turquoise seas of the Dalmatian coastline and Montenegro's azure coast. There is so much to see and some incredible mountain biking available here, take a look at the itinerary to find out more!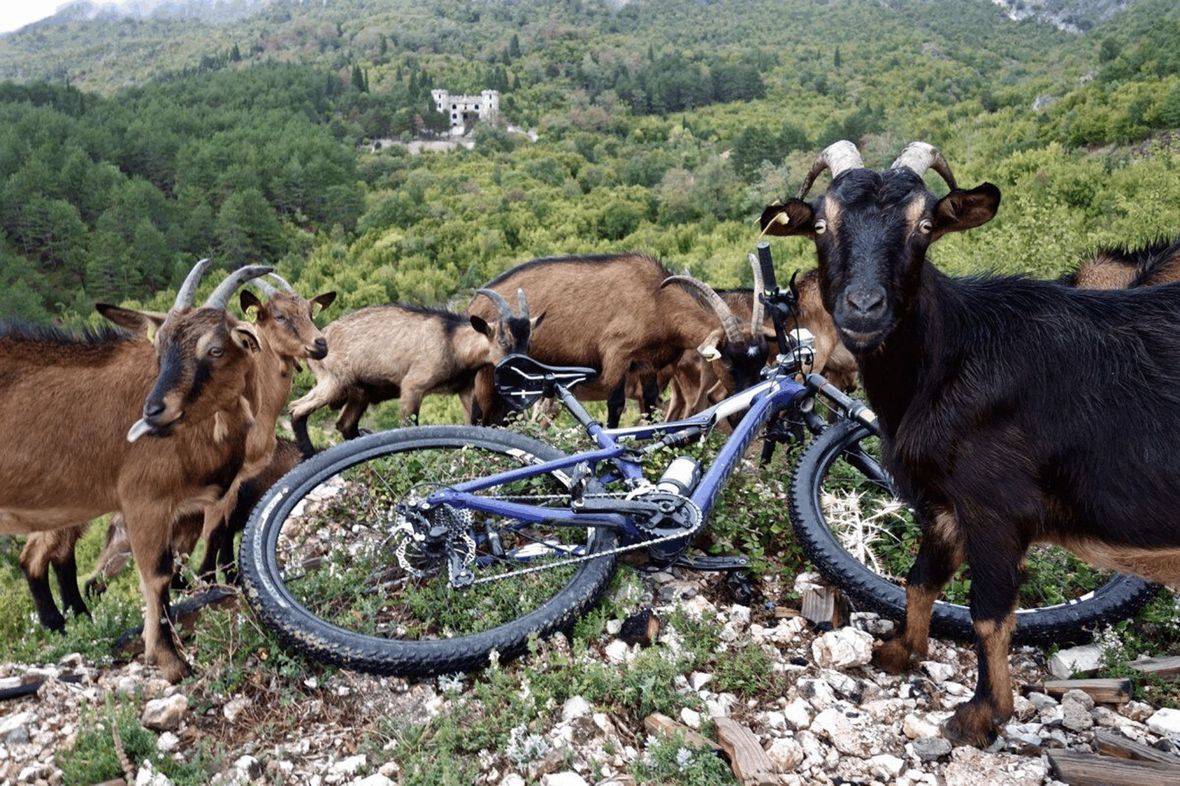 8. Bike Greece
Try a bike and boat tour for a uniquely crafted biking vacation. This 8 day tour sees you staying on a luxurious Turkish ship, designed for yacht cruises, with 15 cabins, a bar/restaurant and plentiful decks. Over the 6 cycling days you'll enjoy the trails across Kos, Kalymnos, Leros, Lipsi and Patmos. After riding each day you can swim in the sea and explore the picturesque local towns. Where else can you stay in the same accommodation all week, but have a different view each day? Pick a mountain biking holiday in Greece with a like-minded group and soak up the Aegean sun!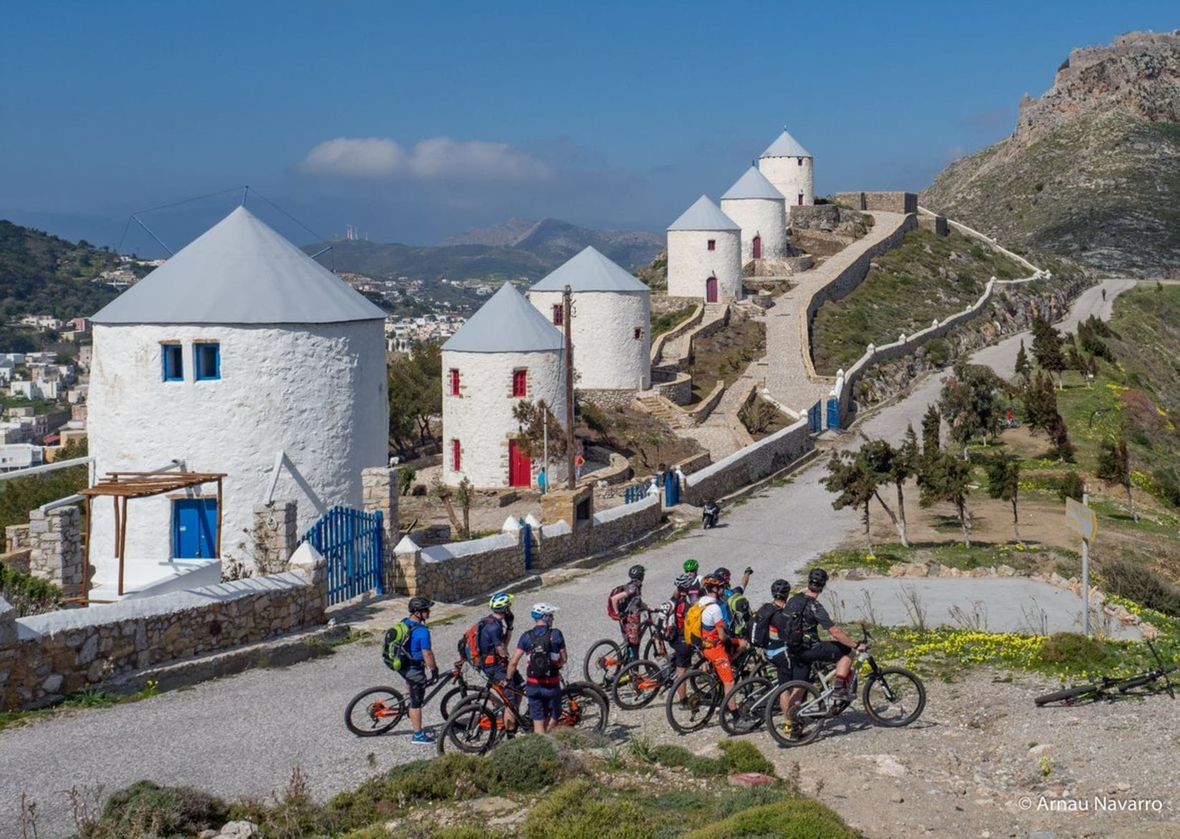 9. Turkey touring by bike
This popular 8 day self-guided bike tour of Turkey is simply not to be missed. Starting in Dalyan, you'll discover relics of the past - ancient tombs cut into rocks, abandoned towns and archaeological sites - along with incredible riding, and tremendous scenery. Koycegiz Lake, Iztuzu beach and turtle sanctuary and the pristine beach at Patara are just some of the watery highlights, with valleys, cliffs, and rural splendor illustrating your daily rides. Explore the southwest coast of Turkey on a leisurely bike tour and you will not be disappointed. Click the tour below to find out more and book your spot as soon as you can.