Cycle tour Australia with friends, family, or go solo and discover an incredibly beautiful country, rich in culture, hospitality and charm. If you're lucky enough to call Australia home, then traveling domestically can offer an exciting getaway with a diversity of landscapes from state to state. For international travelers, this ancient country is unlike any other, with unique wildlife, landscapes and heritage making it an ideal place for bicycle tour explorations.
Here we've pulled together some of the best offerings available from each state, to give you a glimpse of what lies in store. All levels of rider are covered, with a diversity of styles, budgets and terrain catered for. Take your pick of the choices here or contact us if you have something different in mind. Australia is a dream destination for bike touring of all kinds and we know you'll just love it!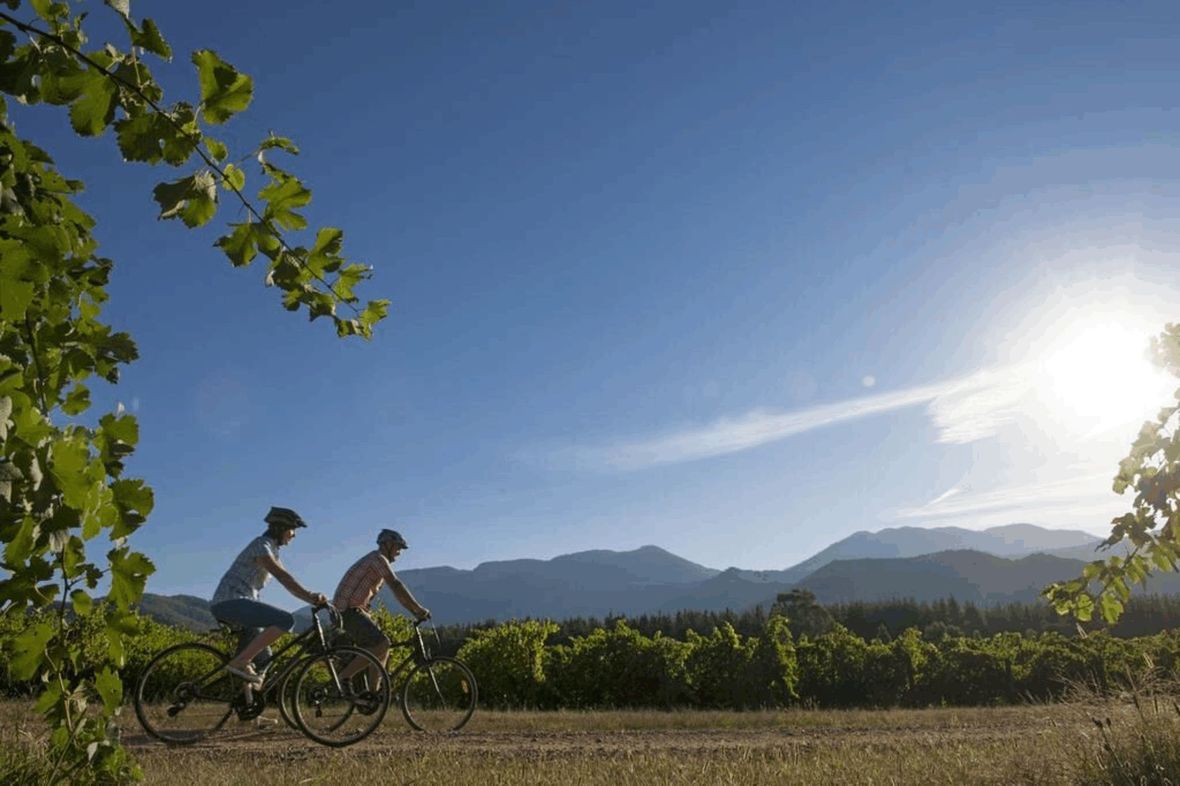 Victoria
One of the jewels in the Ozzie cycle touring crown, the southern state of Victoria offers a pleasing climate, joyful landscapes, charming diversions and all the fun of the fair. Victoria is also home to a plethora of rail trails (or rails to trails) which have been lovingly converted to cycle-friendly corridors dotted with conveniently placed attractions. Rail trails are excellent for bicycle touring, offering a safe, off-road environment, immersing you in nature and some wonderful riding opportunities. Additionally, self-guided bicycle touring is often very easy and exceptionally enjoyable via rail trail. With rail trails from north to south, both guided and self-guided, check out our Victoria bike tours to find your perfect fit.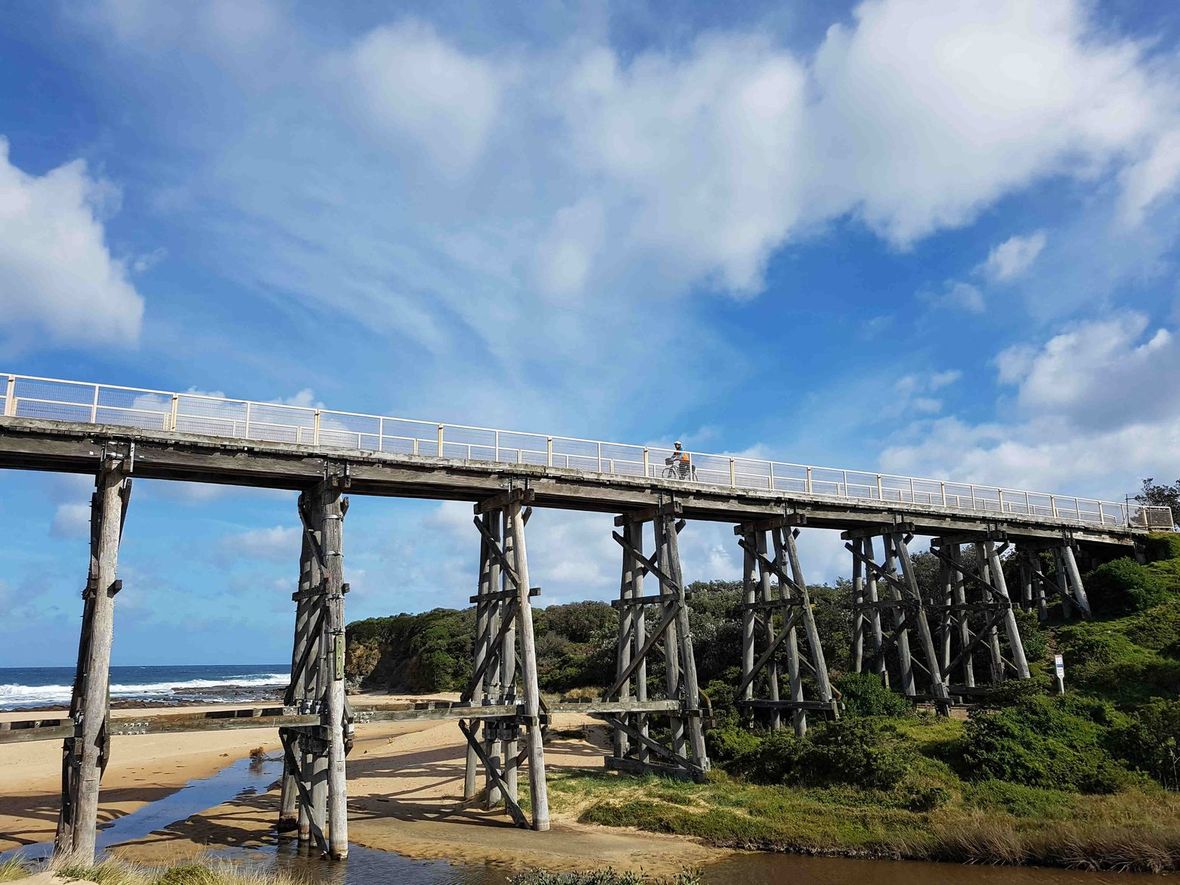 Northern Territory
Head to the intrepid Northern Territory, as a true adventure lies within. The NT is a magical and otherworldly place to visit, but not without the daring challenges of intense temperatures, wildlife (think: crocs, jellyfish and snakes...) and the distance between some sights if you go it alone. Going on a guided cycle tour of the region is the best way to experience the delights of the NT without the potential anxieties. Additionally, for families and other fun-living spirits visiting Uluru, why not hop on a bike to tour the base of this iconic landmark and secure your best memories to last a lifetime.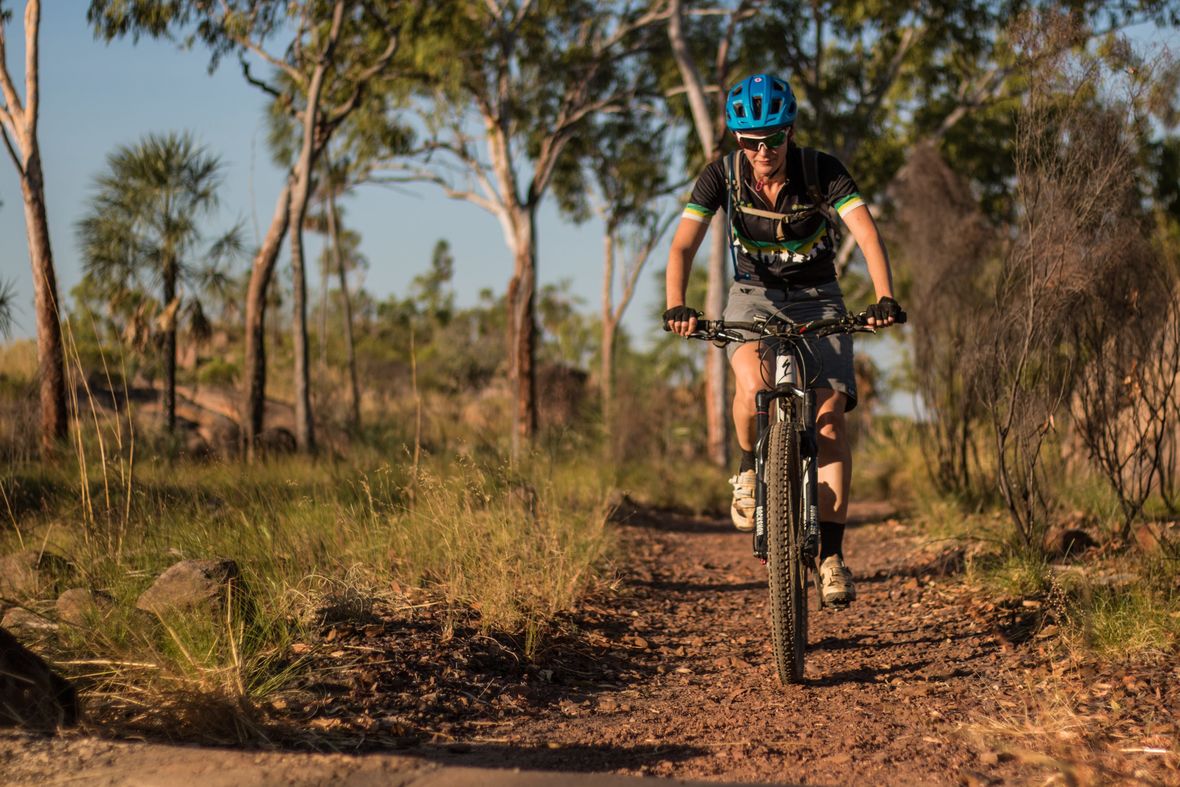 New South Wales
NSW offers a real mix of delights for the cycle tourist. Here, we have two offerings, quite different both in the terrain covered and the experience to be enjoyed. Bike the Blue Mountains, getting off-road amongst the sublime landscapes of inland NSW on a guided exploration of this magnificent region — all this rugged and remote beauty is just under 2 hours from Sydney! Or why not cycle tour the wineries of Mudgee on a self-guided, leisurely-paced adventure in the central west of the state.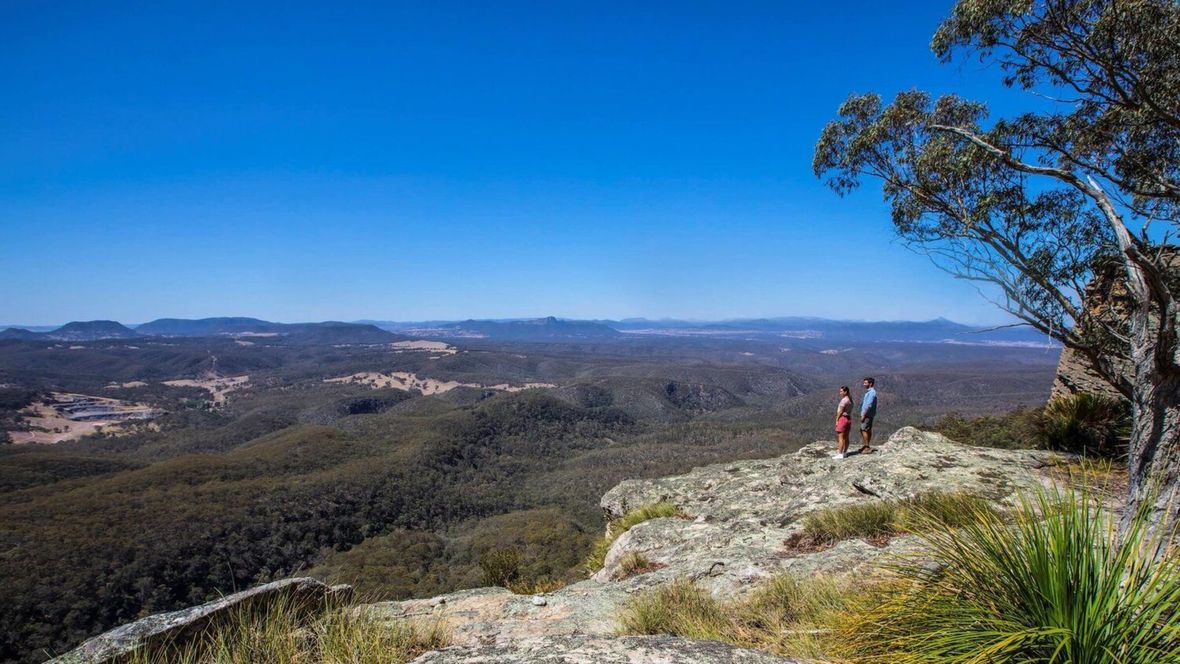 Tasmania
Flying to Australia's island state of Tasmania is a must-do, especially if cycle touring is your thing, and we're assuming it might be if you're reading this... World-class mountain biking, rural rail trails, exceptional road riding and diverse landscapes are all here and ready for you. Perhaps dive in and take the full 9-day guided exploration of the entire island, as below, or just dip in for a short day tour if you happen to be passing through Hobart. Equally both excellent experiences for hopping on a bike in Tassie.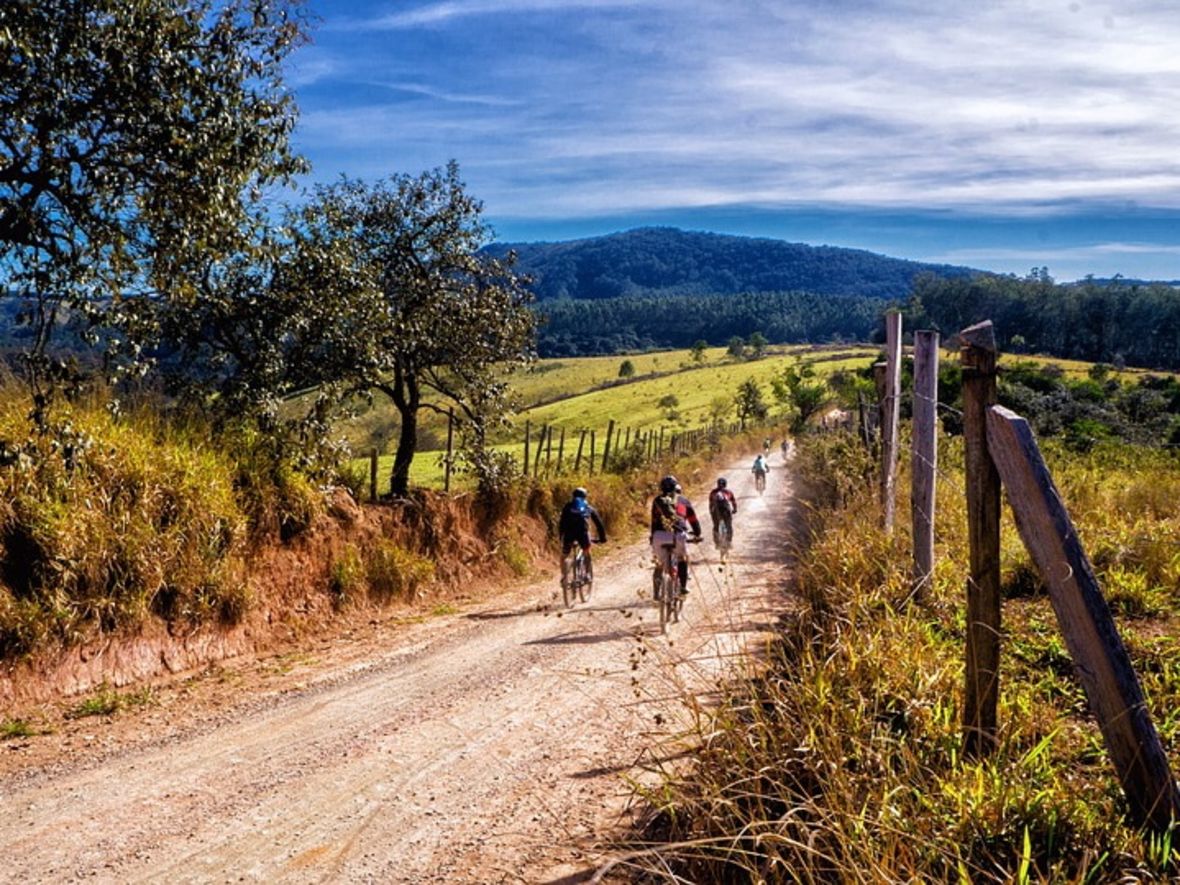 South Australia
SA has a fantastic array of cycle tours to suit all interests and abilities. Conveniently located either close to Adelaide or with transfers included from there, you can truly get away into the gorgeous countryside with minimal fuss. For those with adventure high on the list, join a guided group tour of the magnificent Flinders Ranges for an epic cycle tour of memorable proportions.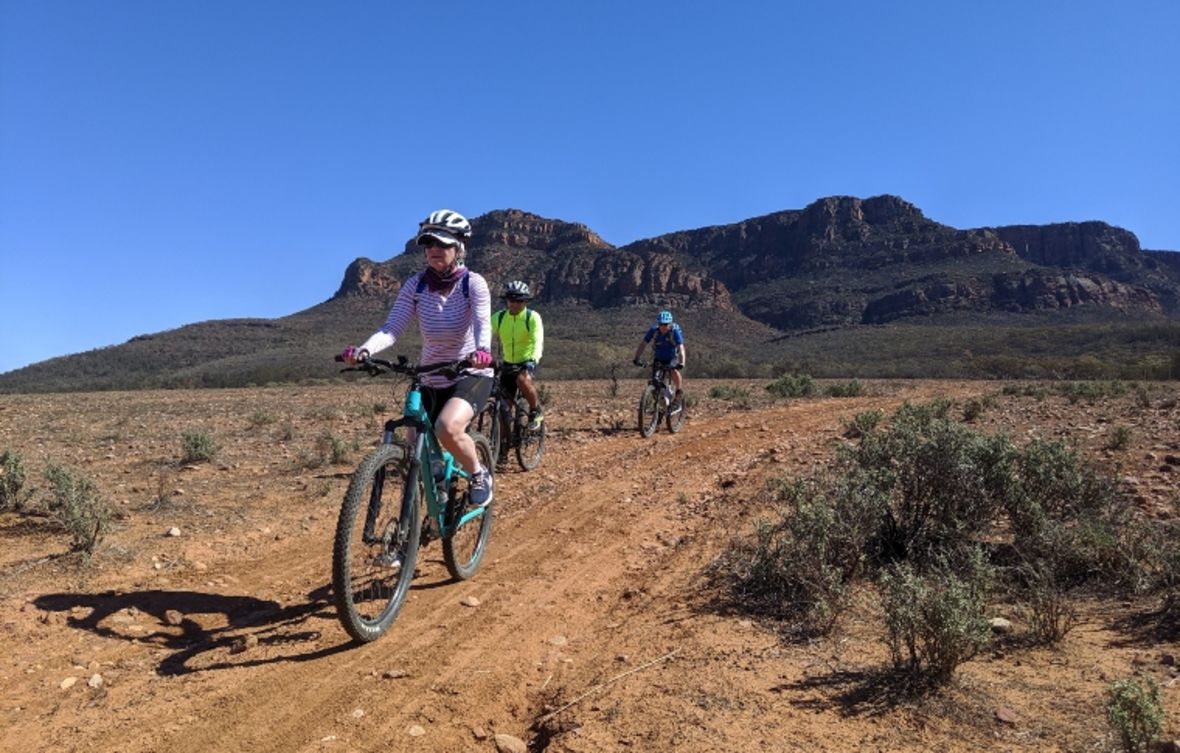 More leisurely pursuits are also available in South Australia, especially for those with a healthy interest in the local vineyards. Explore McLaren Vale and the South Australian vineyards either on a guided or self-guided cycle tour.
Lastly, but by no means least, day tours of this southern state are an excellent way to explore, offering a glimpse into the magic of the region with an experienced local guide.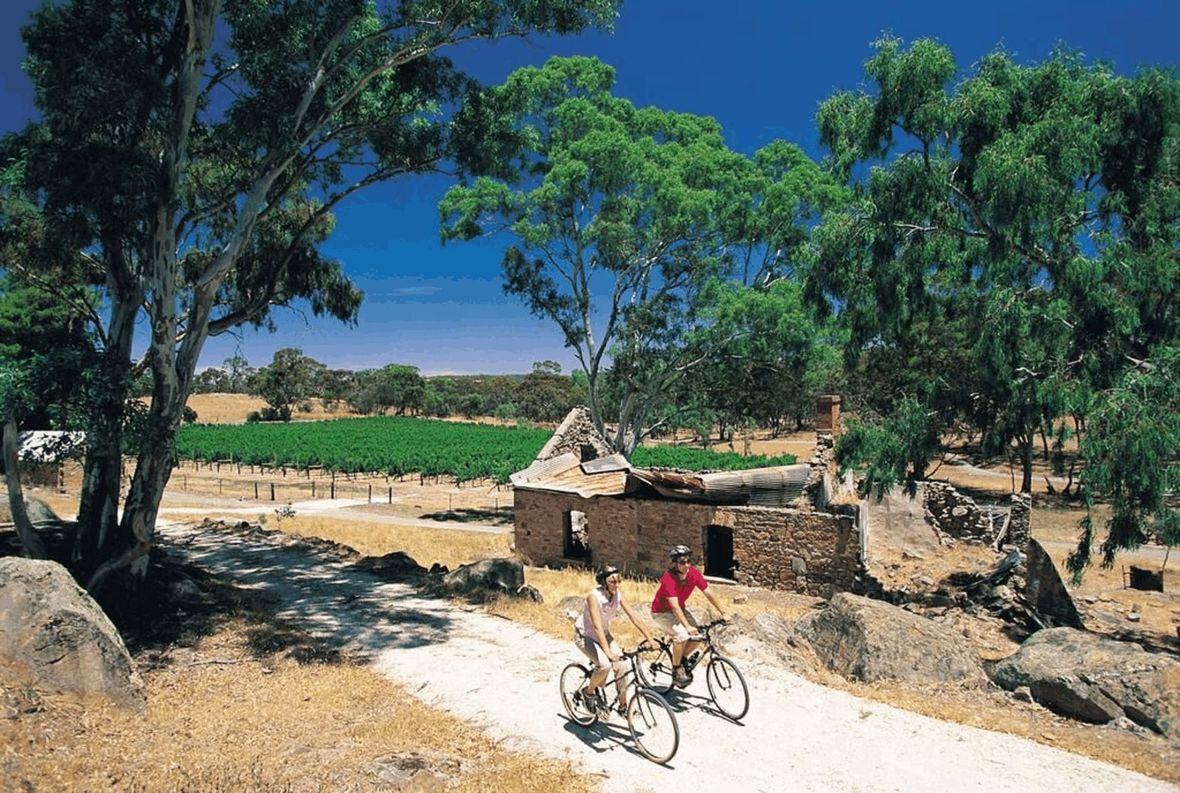 Western Australia
Go west, life is peaceful there so why not head to the island of Rottnest for a bicycle day tour. On this unique cycle tour, you'll be riding an e-bike under the expert eye of a local guide, who will take you and a few others for a local's view of this fascinating place.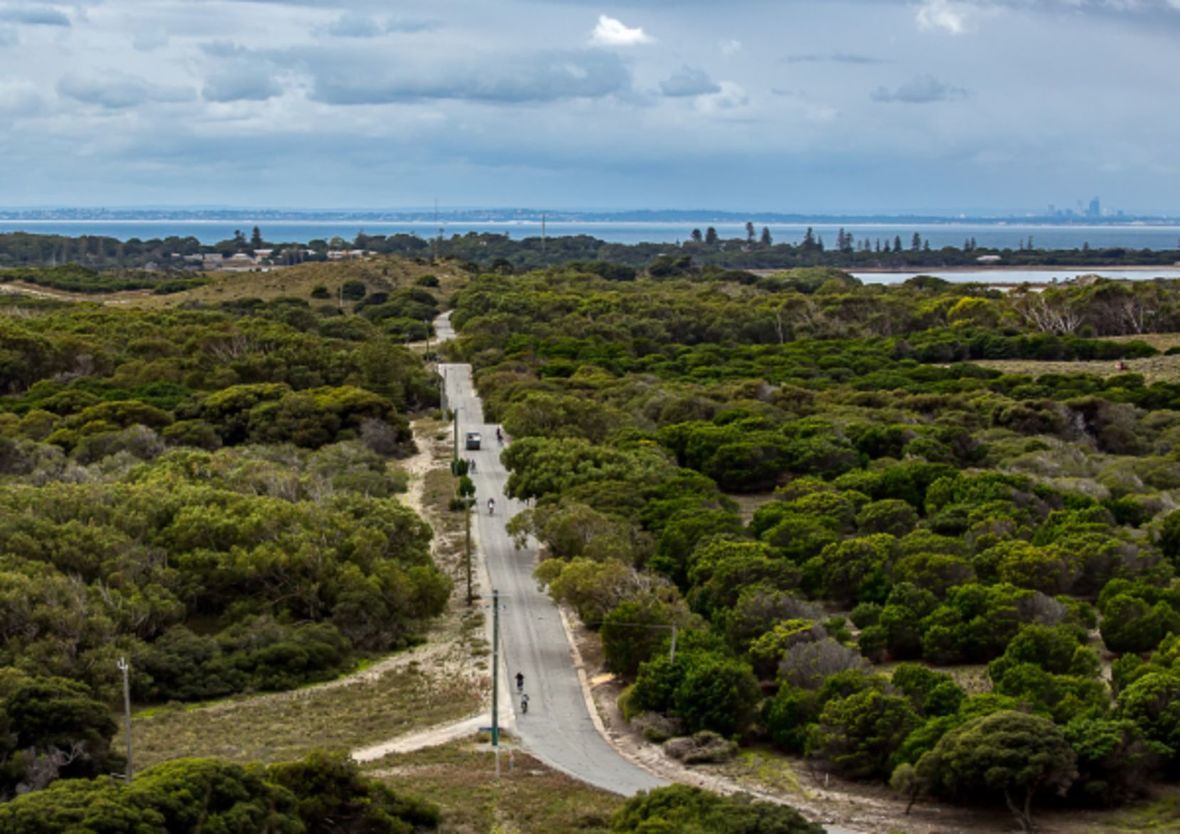 Queensland
The sunshine state of Queensland may often be associated with the stunning beaches and (sub)tropical landscapes that proliferate, however, slightly further inland can be found a rather delightful rail trail, ripe for exploration. On the bike tour below, you'll find a guided tour of the Brisbane Valley Rail Trail joined in perfect partnership by an incredible hike on the aptly named Scenic Rim, with luxury accommodation thrown in for good measure.