If you're looking for a wholesome family adventure with just the right balance of excitement to keep the kids interested and enough creature comforts to ensure the adults feel like they're truly on holiday, then exploring the delights of New Zealand's North Island on a fun-filled family cycling tour certainly hits the spot.
The 5 Day Easy Explorer bike tour of Hawke's Bay is an ideal choice for families interested in discovering a scenic natural wonderland filled with fascinating wildlife, from native birds like the distinctive black swans you'll see along the estuary tracks, to the friendly cows and sheep sharing the off-road trails. With the breeze in your hair and laughter filling the air, the bike paths of Hawke's Bay are superbly designed to showcase the spectacular and diverse surrounds spanning coastal, farmland, riverside, estuary and vineyard scenes, with comfort and ease in mind. The trails offer rural cycling at its most accessible; for families, in particular, this means giving you the confidence to enjoy the ride knowing the paths are safely off-road, mostly flat and well-maintained. The joy of cycling can then be fully realized by all of the family, and with the practicalities taken care of, it's time to enjoy the break to its fullest.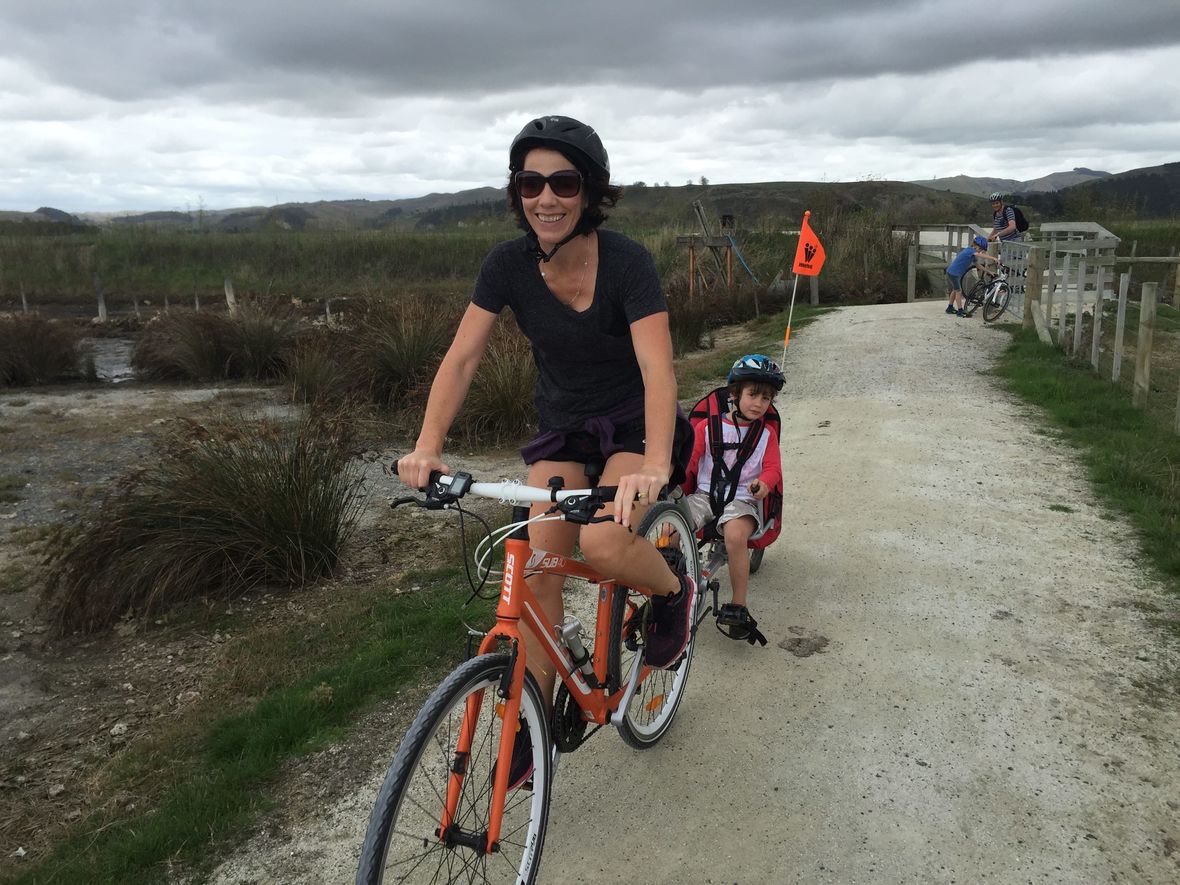 Make discovering NZ's North Island an absolute pleasure by renting an e-bike for your tribe's tour. Especially useful for families who may also be renting a trailer for smaller kiddies, an e-bike will greatly assist you and make cycling a breeze. Think of it as the Mrs. Doubtfire of the cycling world! On this delightful tour of Hawke's Bay, e-bikes are available for adults, and a range of family-friendly options are also offered, from child bikes to trailers, tagalongs and child seats. Discounts are given for children between the ages of 4-16 and further discounts for infants under the age of 4. Much thought and care has gone into the design of this gentle itinerary and families can experience a wonderful open-air adventure through this lovely region.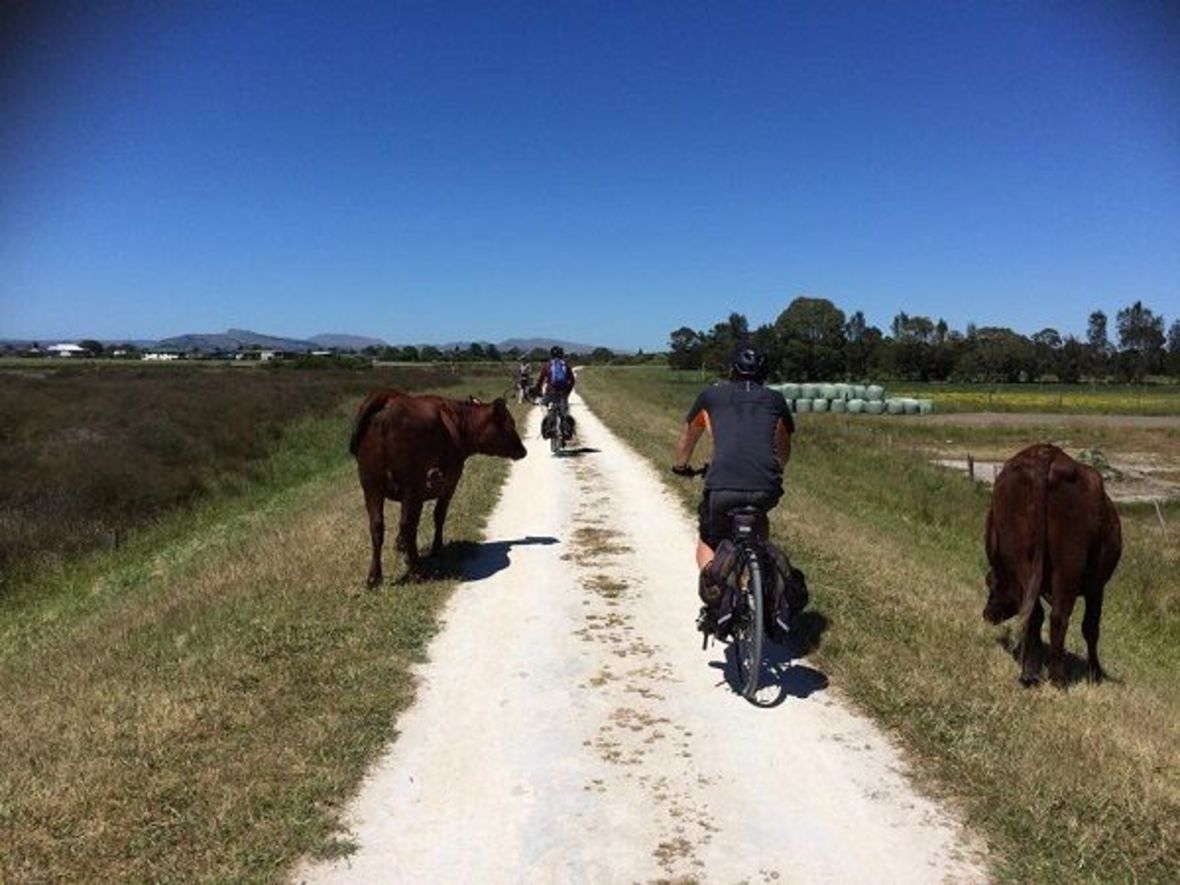 One fantastic feature of this North Island family bike tour is the self-guided aspect. For families, or indeed anyone, who like to travel at their own speed, this is the perfect option to ensure a stress-free vacation. On arrival, you'll be given a comprehensive introduction to the tour and your bikes/equipment, with detailed maps and route information secured to the handlebars of your bike for ease. Heading out along the route you'll be able to pick and choose exactly where you stop, tailoring the trip as you go to suit your family's needs. You truly can choose your own adventure! The best thing being that everything is customizable and should you have a day where energy levels are higher or lower, you can adjust your plans accordingly. From historic Maori sites, quaint cafes, wildlife experiences, renowned wineries, lovely beaches and a chocolate factory visit – always a winner - there's plenty to entertain, discover and enjoy.