Fancy a bike tour but not so sure about parting with big bucks for a multi-day tour that might turn out to be frankly exhausting or just not your cup of tea? Perhaps you're visiting an area for a short time and would quite like to sample a day cycle tour but nothing further. Maybe you even live close by to the location you have in mind and have always wanted to do the biking 'thing' one weekend. It could just be one of THE BEST experiences ever! Grab a group of friends, your family, partner or give it a go on your ol' Jack Jones. Stretch those legs, mount that mechanical horse and slay that trail, my friend!
Below we've gathered a few of the best biking day tours of Australia and New Zealand to whet your appetite. There are more to be found within our site, where you can filter tours by duration if you like, and choose to view 'Day Tours only' for your chosen destination (worldwide). As you might expect, day tours are also quite budget-friendly given the short duration, and so give you the option to expand your horizons, see the region you're in from a different perspective and have a mighty fine time whilst doing so. You've very little to lose and quite a bit to gain, perhaps a new hobby to boot - take the leap and treat yourself or your loved ones to a unique gift this year. Bring on the biking!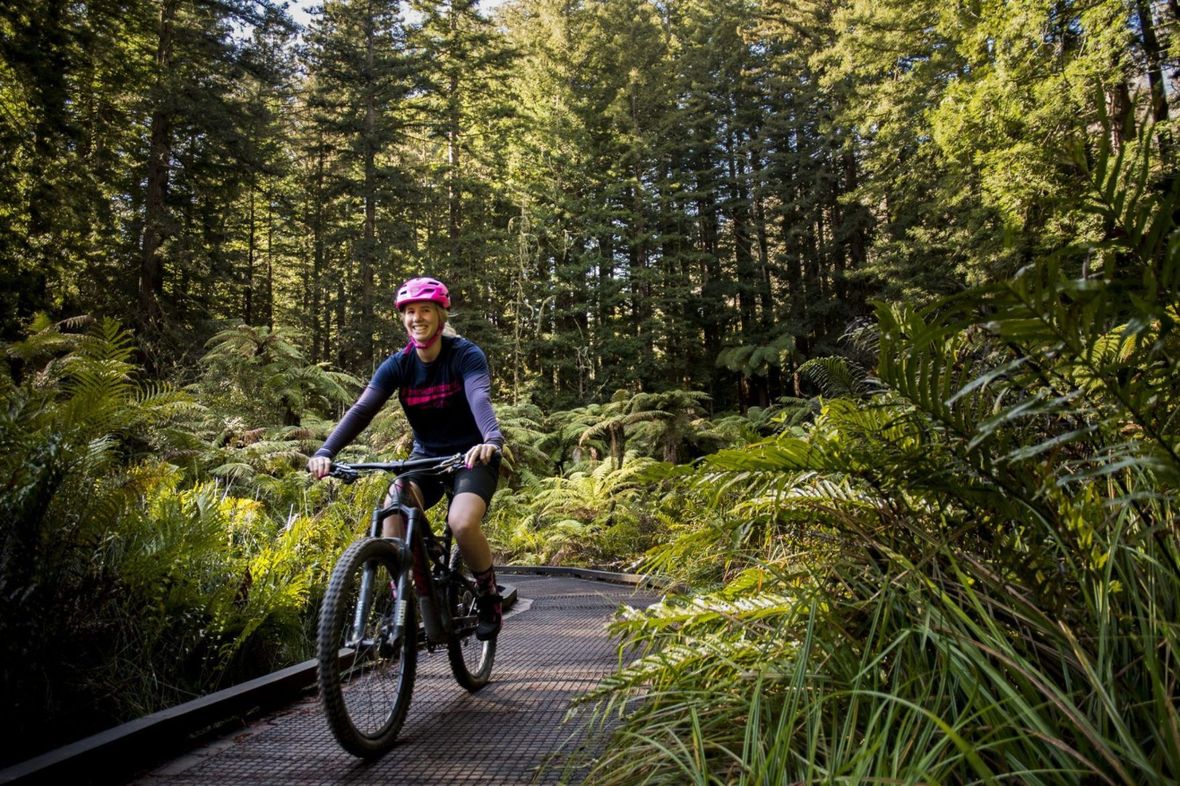 Australia
1. Bike Uluru

What better way to start than with a cycle tour around such an iconic landmark of Australia - Uluru (Ayers Rock) in the Northern Territory. Grab a bike to explore the red center and ride around the base of this enigmatic giant on a leisurely cycle tour to tick off your bucket list. Children are most welcome on this self-guided tour with photo ops aplenty to fill your family album with smiles.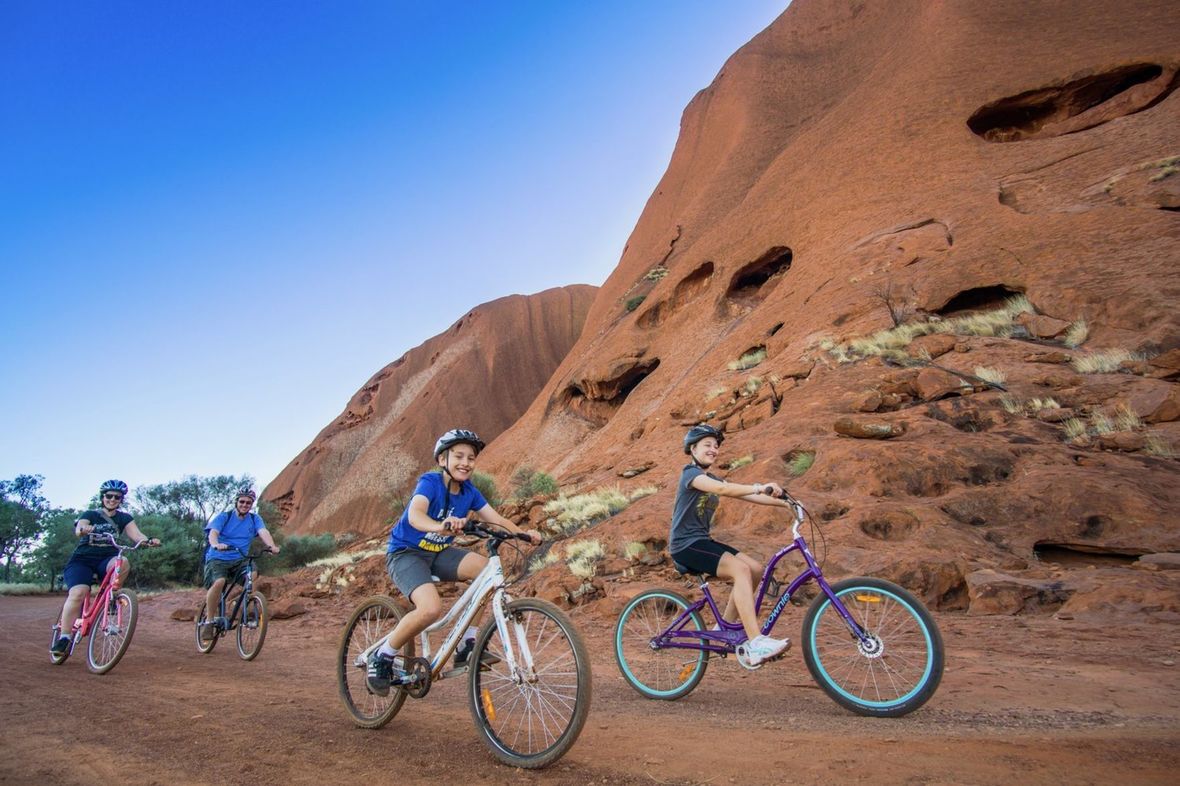 2. Tour de Pedal to Produce

Another self-guided tour but in a very different part of the country: the northern reaches of verdant Victoria. Explore the plentiful produce stops in the Milawa region - renowned for gourmet eateries, real food producers and excellent wineries. There are no shortage of diversions on this wonderful foodie cycle tour, so much so that you may want to stretch it out and consider a multi-day tour in the region.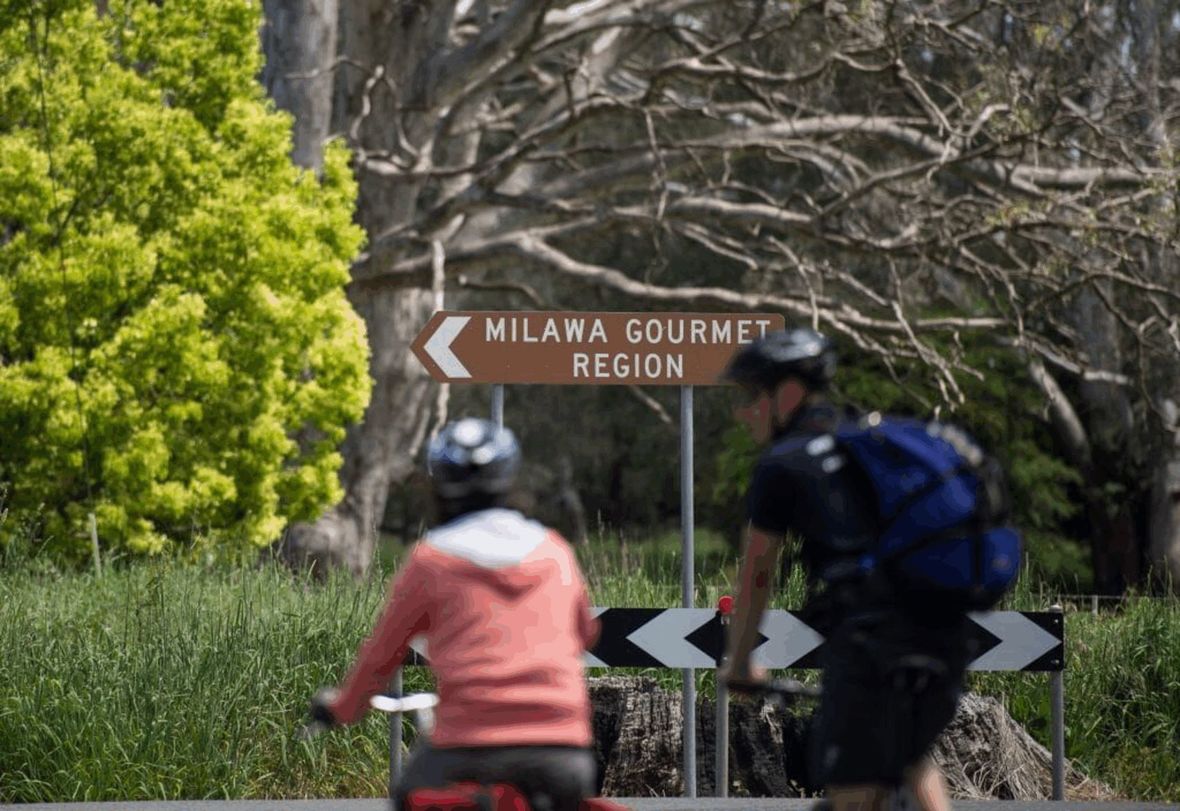 3. Mountain Bike and Wine Tour McLaren Vale

In the neighboring state of South Australia you'll find this humble beauty. Combining some mellow mountain biking (trail riding) within the popular wine region of McLaren Vale, you'll be guided on a small group tour with other friendly souls. Relax in the capable hands of a cheerful local guide and enjoy the diversity of the day's activities.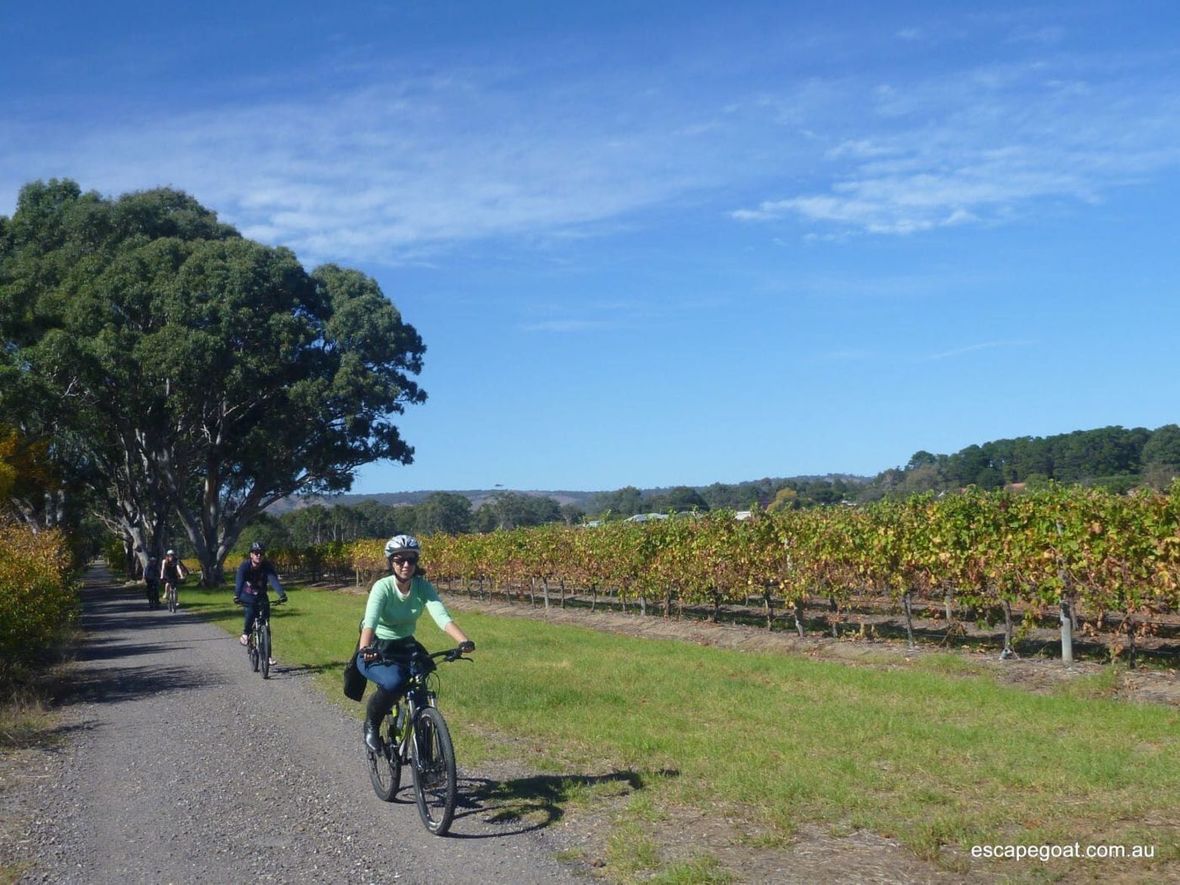 4. Rottnest Island E-bike Tour

A further guided option, this time on e-bikes and taking place on Rottnest Island in Western Australia. A joyful day awaits in WA as you experience the breezy benefits of an e-bike and cover some ground exploring Rottnest whilst still feeling like you've had a leisurely day. Feel a world away from the mainland as you explore this wildlife haven on a guided e-bike adventure tour.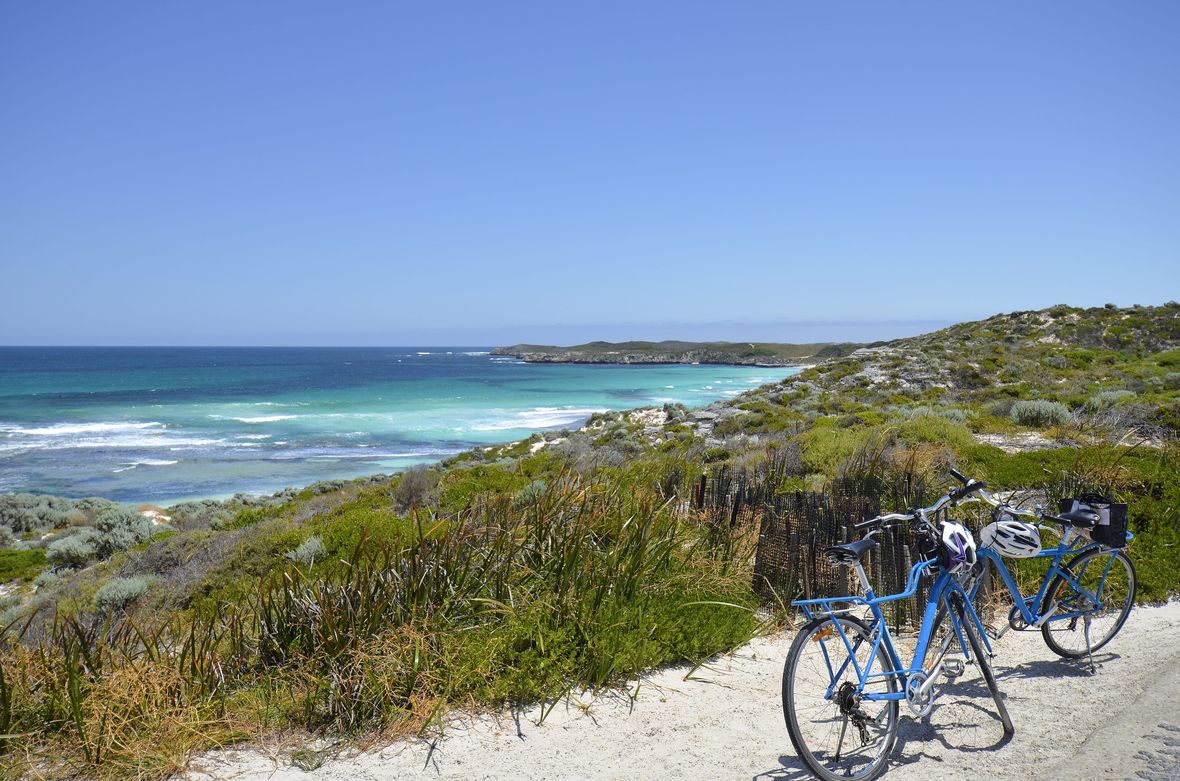 5. Mount Wellington Descent Cycle Tour

Crossing the ocean again, this time to Australia's island state, Tasmania. Take a day trip from the capital of Hobart and see the city from a new vantage point as you journey up to nearby Mount Wellington and enjoy an easy guided cycling tour back to the bottom.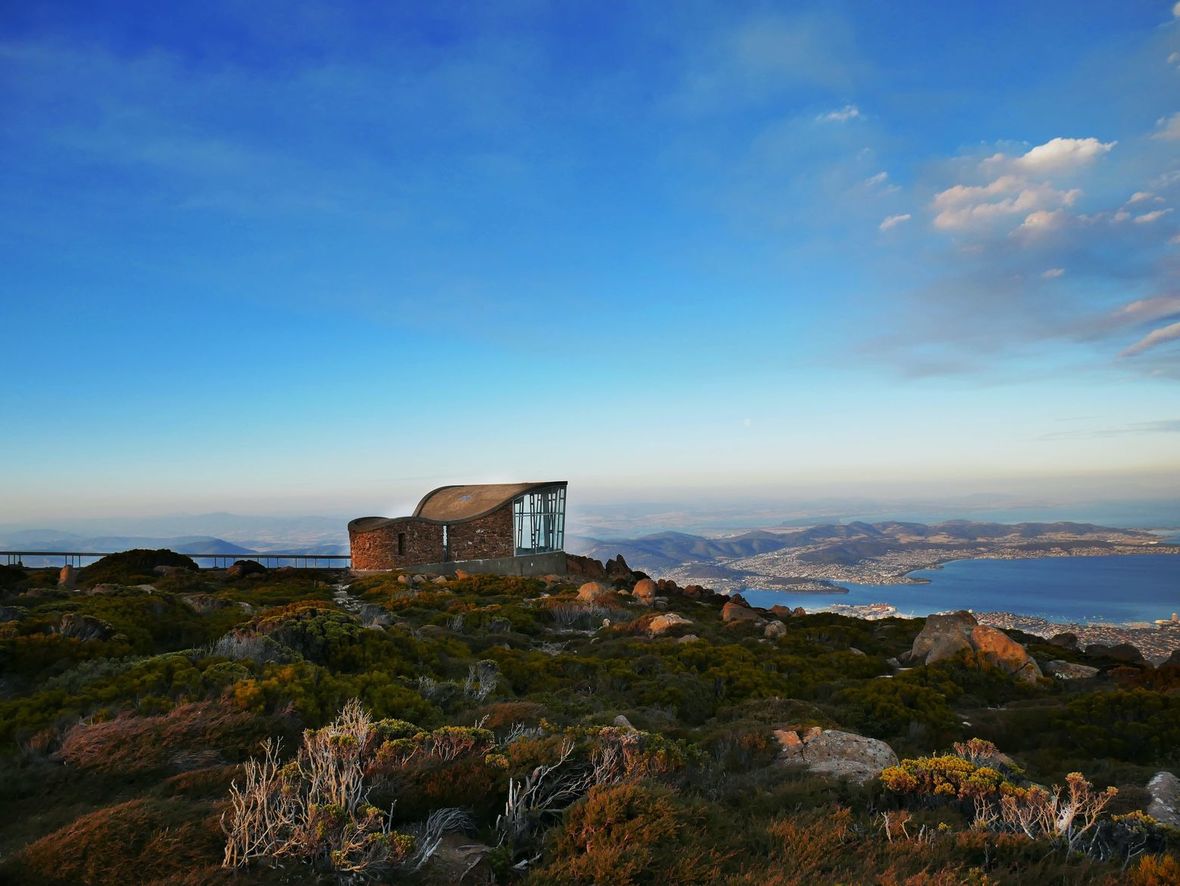 New Zealand
6. Bike the Wineries Queenstown

You may associate Queenstown with death-defying bungy, adrenalin pumping MTB, skydiving and anything else frankly terrifying yet strangely exhilarating. And yup, there is all that to tempt you (or scare you) - but there are also some fantastic, more leisurely and sedate bicycle tours, taking in vineyards, glorious scenery and independent producers to name a few. Get ferried out to historic neighboring Arrowtown from the center of Queenstown and you'll also be transported back afterwards, so you can spend a hassle-free day enjoying the rural splendor of this renowned region.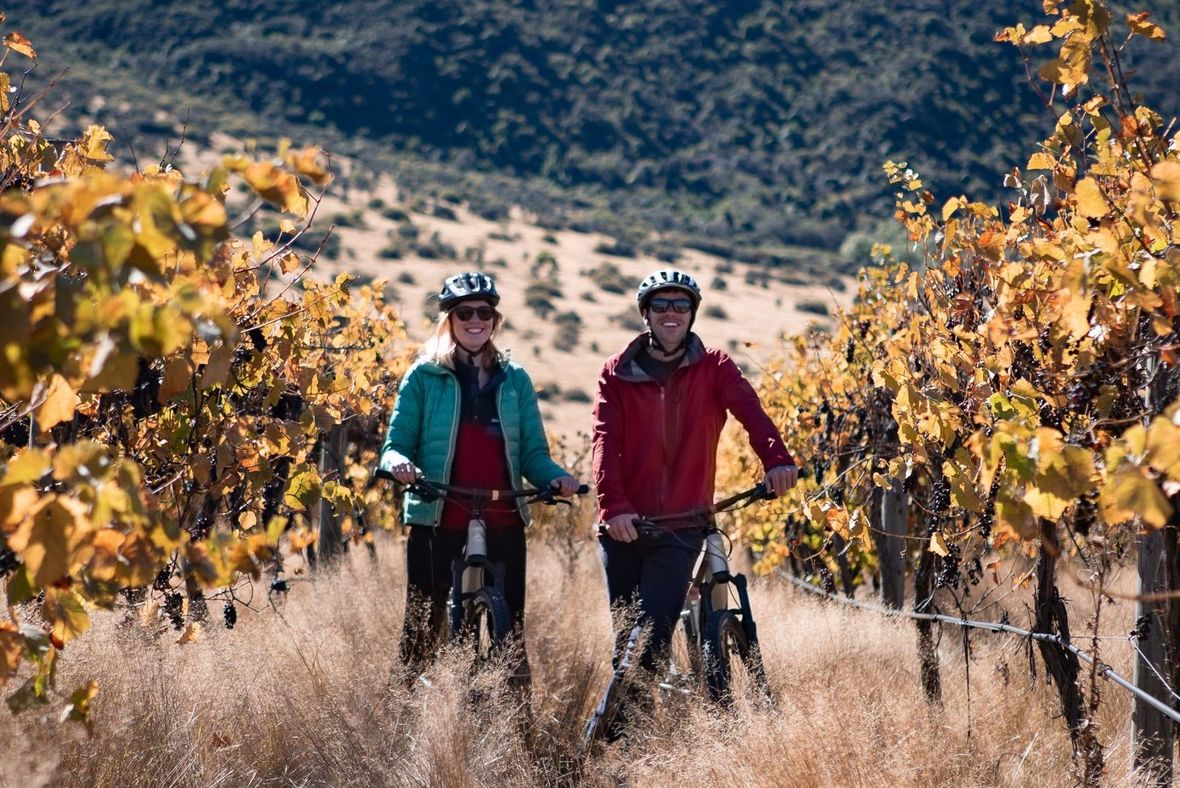 7. Bike the Bridges

If wineries aren't your thing but suspension bridges are then give this fun, family-friendly, day tour a try. Well, I say "day" tour but this one is actually a half-day tour with the added bonus of trail-side support, so if you get tired you can hang up the pedals earlier along the way. Whilst this is a moderate and leisurely cycle tour, the support aspect may be comforting to those traveling with children or those unsure of their cycling ability so definitely handy to have for virgin bike tourers.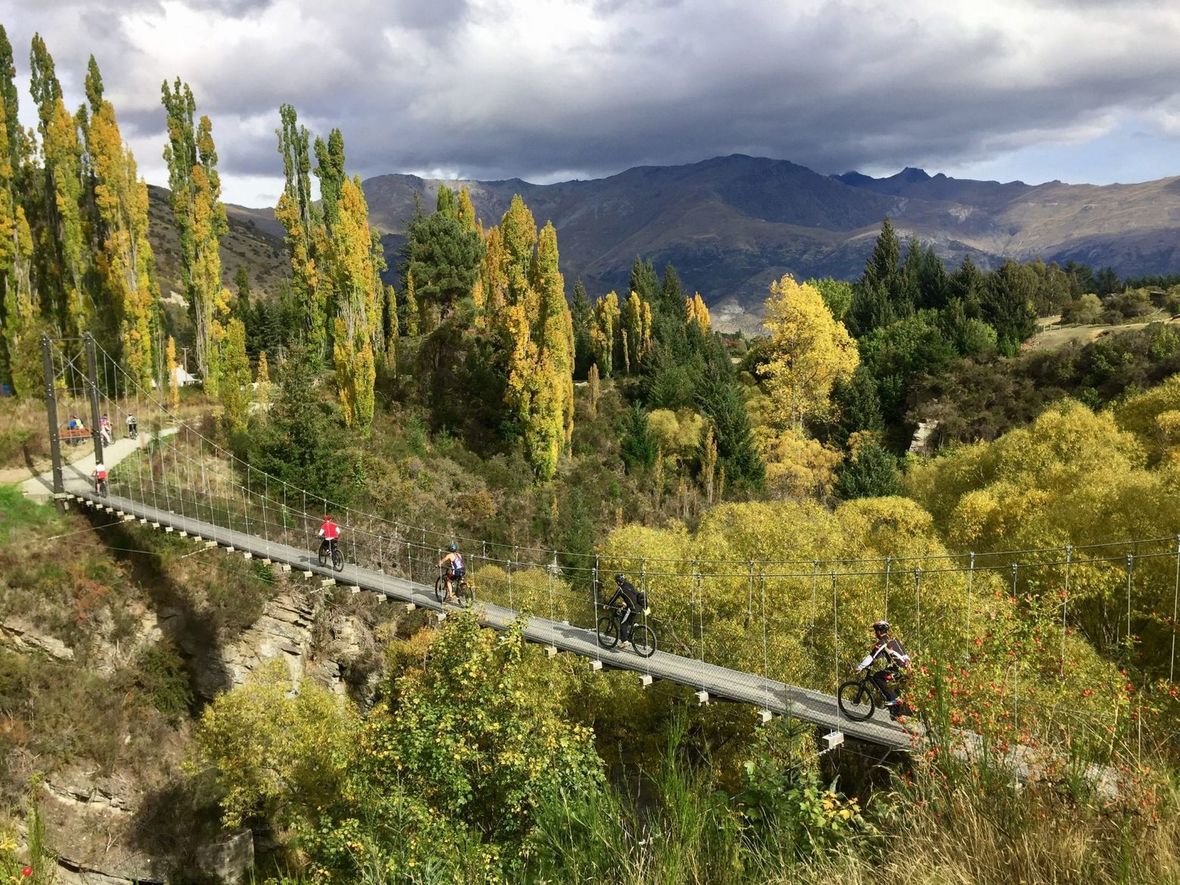 8. Moutere Winery and Artisans Private Day Tour

At the top of the South Island lies the Great Taste Trail, a fantastic cycle path stretching from Nelson to Kaiteriteri and the entrance to the pristine Abel Tasman National Park. This privately guided bike tour can be tailored to your desires and abilities and will see you sample the local produce this area is becoming known for both on and off the trail. From boutique wineries to gourmet outlets, you'll enjoy cycling in the morning followed by a vehicle tour in the afternoon.


9. Ahuriri to Cape Coast Wineries

Roar Adventures has a grand collection of cycle day tours in the vinicultural hub of Hawke's Bay. Try this one for size, starting from the outskirts of Napier and riding along the coastline to the vineyards. You'll enjoy spectacular views of Cape Kidnappers, through wetlands full of native wildlife and peaceful rivers, before visiting familiar-named wineries, perhaps stopping for lunch, with a lift back to the start point waiting for you at the end. Bliss!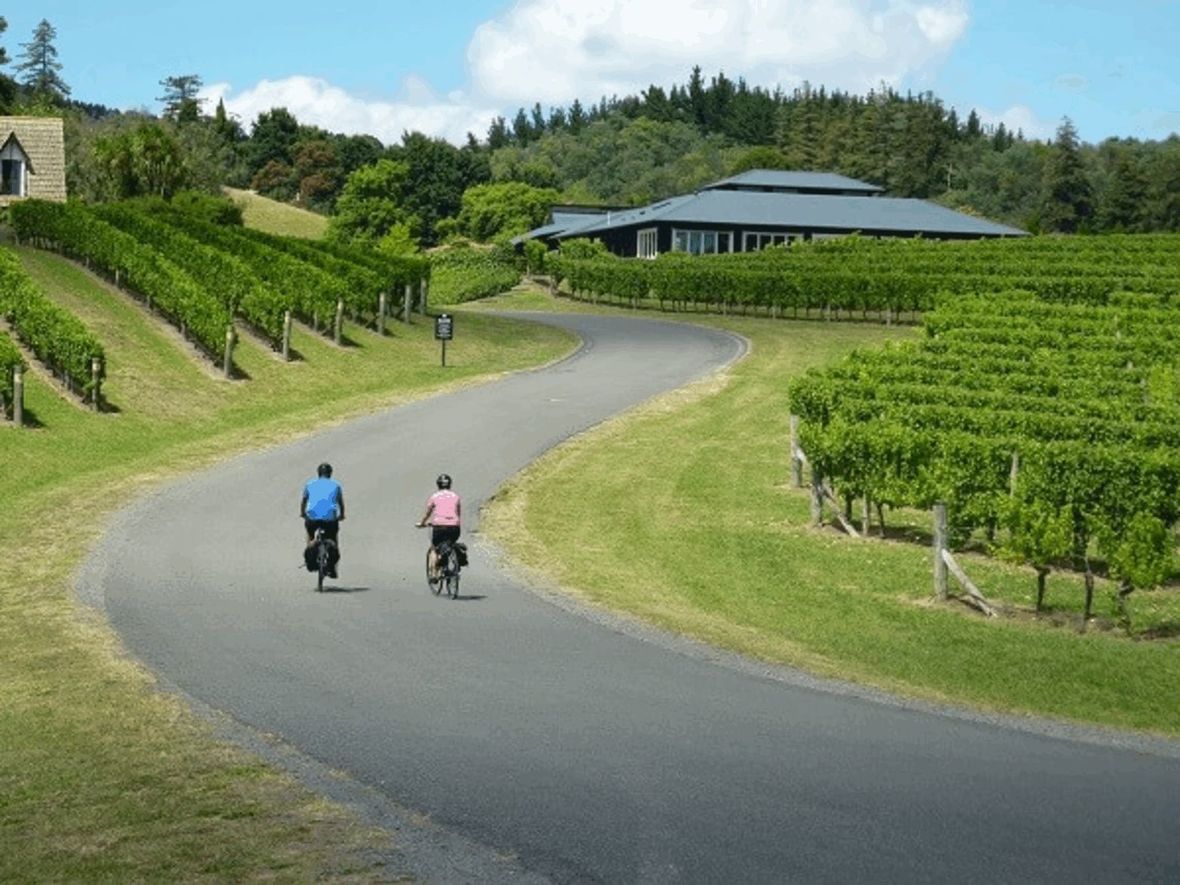 10. Moerengi Heli biking

For advanced MTB riders, here's the chance to ride the incredible Moerangi trail and to arrive there in sexy style, via helicopter! Head out from the mountain biking epicenter of Rotorua on a guided tour that involves some sublime single track and an awesome heli-biking adventure.