C ycle touring is fantastic the world over. Let's face it, if you're reading this article chances are you're a fan of the two-wheeled machine and have a fondness for exploring the world via velo. If you think you've seen it all, or are interested in discovering somewhere a bit 'different,' then Japan, my friends, is the place for you.
Practically speaking, Japan offers safe cycling and daily adventures for the cautious yet intrepid explorer. Throw yourself into a new world of color, sounds, and discovery — there are so many reasons for an extraordinary bike tour through Japan and these are the top five.
1. Cycling in Japan's Essence
Timeless is often a word used to describe these enigmatic islands, but time-full might be more appropriate, if there were such a word, as Japan appears to seamlessly glue the past, present, and future into a wonderfully vibrant melange. Ancient traditions marry modern ideas and futuristic innovations creating a country like no other.
Try this tour to explore many outstanding highlights of Japan over 14-days: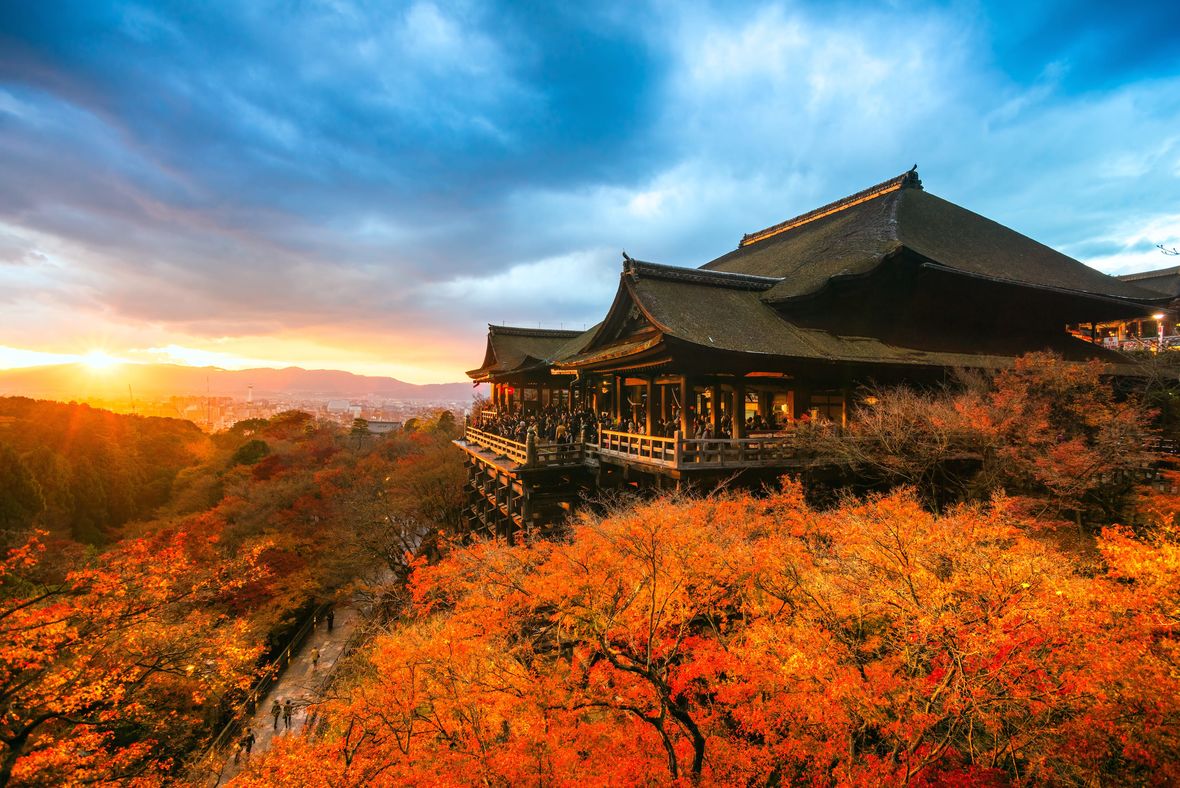 2. Essential Japan
With a dynamic identity firmly rooted in a fascinating past, Japan's culture, architecture, landscape, and tourist hot spots offer superb opportunities for the cycling enthusiast. There is so much to discover in a country of continual surprises and traveling by bike is the best way to capture the contrasts and charms carefully detailed into the fabric of the land.
Experience a classic introduction to Japan on this two-week discovery tour: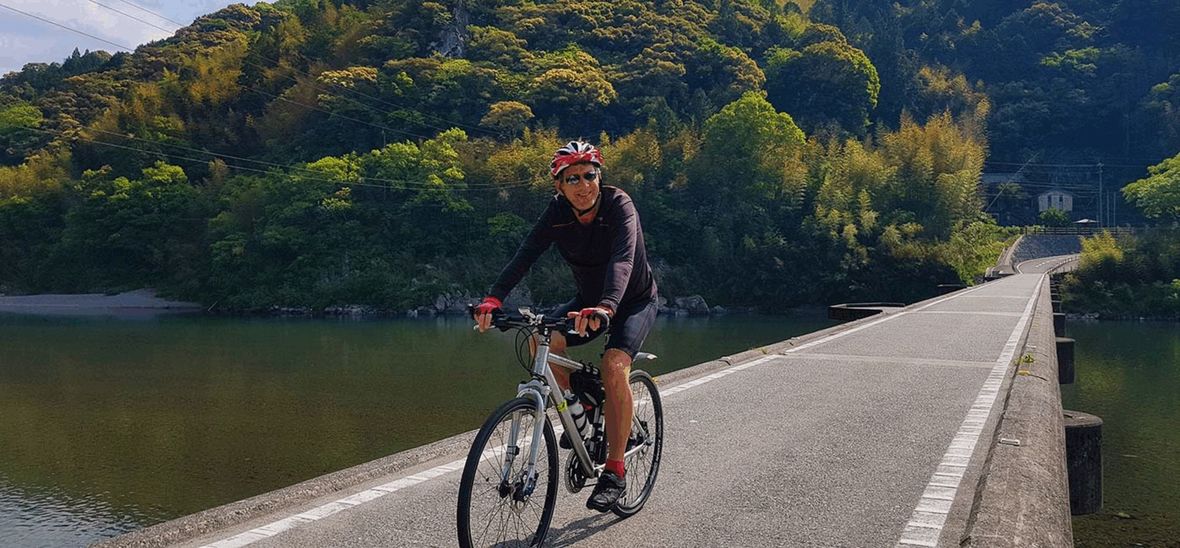 3. Hokkaido Magic
Japan sits in the Pacific, straddling a tectonic plate and encompassing more than 6,800 islands in an active volcanic landscape. The visual result of such a position is simply stunning, with dramatic mountain-scapes, vast meadows, tall forests blanketing the hills, glassy lakes, and fairy tale waterfalls waiting to be discovered. Biking rural Japan is a full-on treat for the senses and an unforgettable experience.
Try this charming tour, taking in the naturally spectacular northern island of Hokkaido by bike.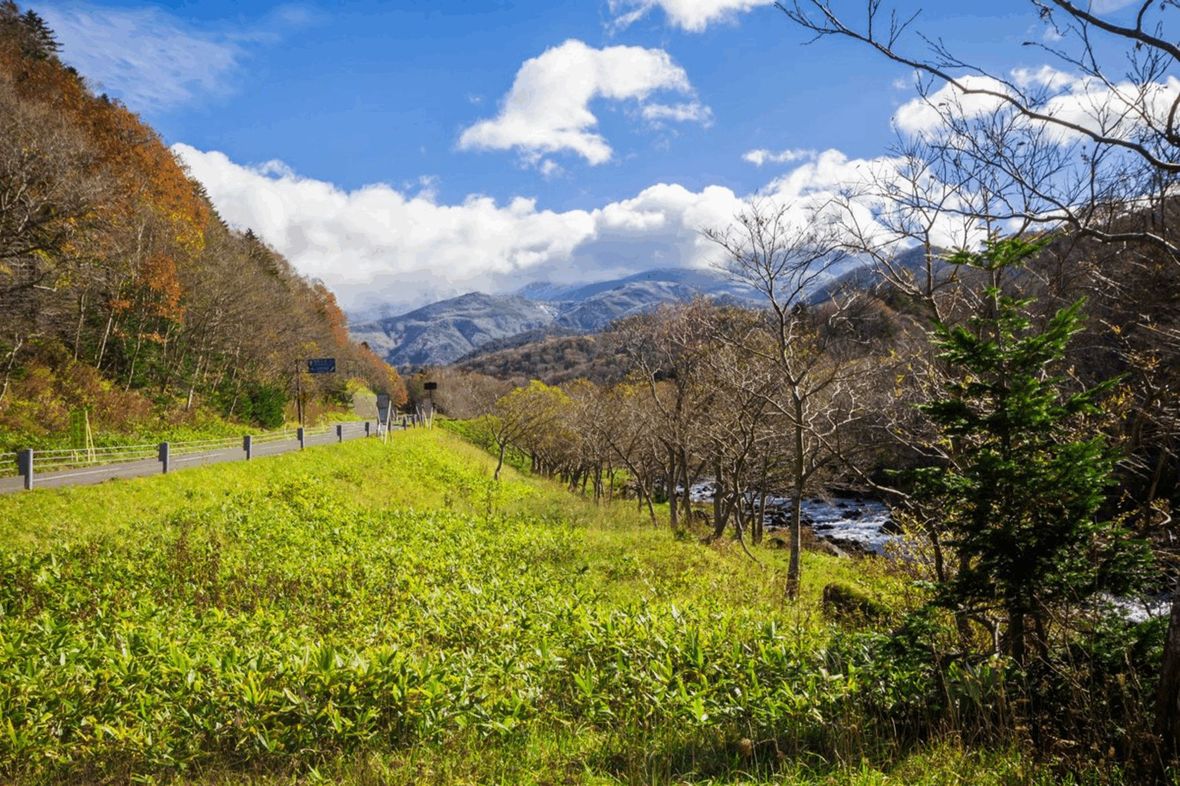 4. Onsens Galore
Immersing yourself into Japanese life, you'll soon be seeking out the quintessential hot springs, known locally as an onsen. A happy consequence of Japan's volcanic nature, you'll find onsens located often in breathtaking scenery, which you can admire as you bathe in earth-fired warmth. Onsens are the perfect end to a cycle touring day and a great way to engage with traditional Japanese culture.
One of the best ways to get the onsen experience is in a traditional Japanese inn, known locally as a Ryōkan. These inns offer an authentic and traditional accommodation experience ranging from rustic to luxury, and many pride themselves on their in-house onsens and delicious local cuisine.
Dip your toe into a cycle tour that focuses on exploring the glorious onsens and phenomenal landscapes of Japan.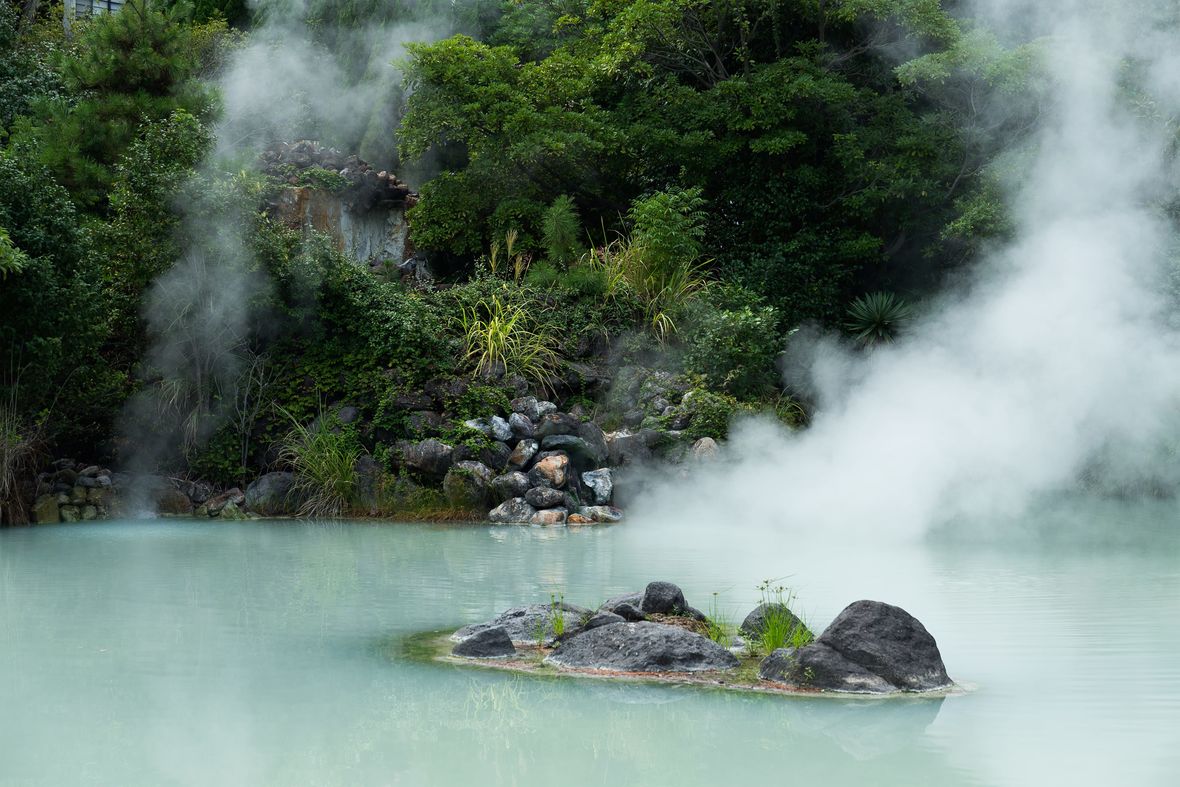 5. Spiritual Sojourn
Discovering Japan by bicycle is a truly unique journey, allowing you to experience an authentic taste of the myriad of flavors that flow through this remarkable country. Pedal the high and low lands exploring the incredible topography of the nation, marvel at the ancient temples and palaces that adorn the land, and feel humbled by the generosity and gracefulness of the people. Explore Japanese cuisine, meet a Geisha, and try to catch a glimpse of an Asian black bear; Japan is intricately beautiful and deserves to be explored slowly and purposefully, something that only a cycle tour can deliver.
Try this seven-day journey of discovery through southern Japan: