Let's make 2023 the year of the bike tour! Travel is well and truly back on the cards and we are all feeling more confident to book overseas trips with excitement rather than anxiety. Bicycle tours are plentiful, diverse and fun and you can pretty much find something to suit every taste and ability. Although there are lots of bike tours to choose from, bear in mind that peak seasons are popular (hence the 'peak') – so if you're planning on a vacation at a busy time, you may need to book well in advance.
Here we have brought together a selection of our best tours for the year ahead with a variety of destinations, styles of tour (guided and self-guided) and type of riding (road, trail etc). Wherever you intend to travel in 2023, give a bike tour a go, even if you don't consider yourself to be a 'cyclist'. With e-bikes now being readily available on most tours, you can book with confidence and perhaps enjoy a more active vacation this time around. Enjoy!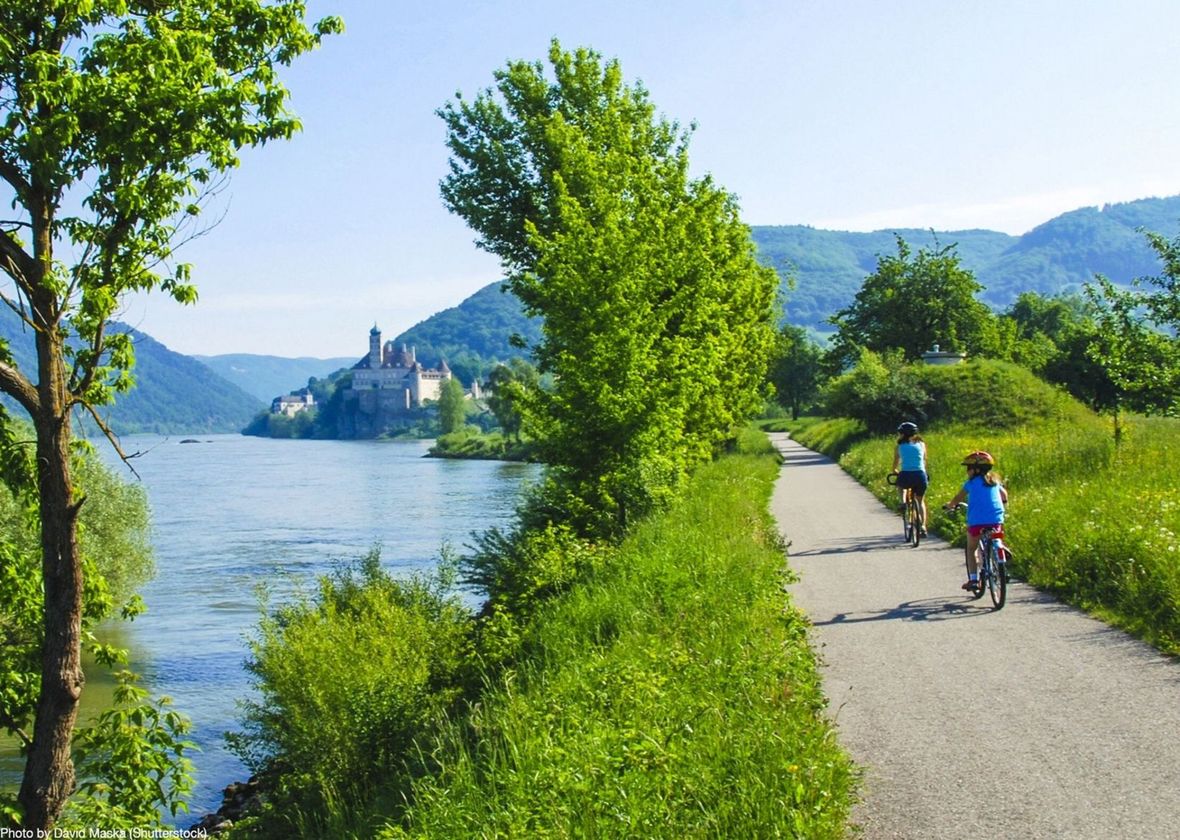 Lake Dunstan Trail and 3 Gorges, New Zealand

Down on the South Island beyond Queenstown lies the glorious Lake Dunstan Trail, a tucked away spot that has gained popularity recently and is now considered one of the best bike trails in NZ. On this excellent guided cycle tour, you'll experience riding it as well as the nearby Clutha Gold and Roxburgh Gorge trails, all on one incredible 5 day trip. Starting and ending in the activity-laden heart of NZ, Queenstown, you'll warm up on the local scenic pathways before heading further afield to start the trails. Explore New Zealand's stunning countryside and experience warm hospitality, local food and wine, and rich history in the charming towns of Clyde, Ophir and Lawrence. Aside from the wonderful cycling, you'll also enjoy a jet boat ride, dinner at a boutique winery and learn about the history of the area. All in all, a fantastic tour for 2023 and one you should take note to book well in advance.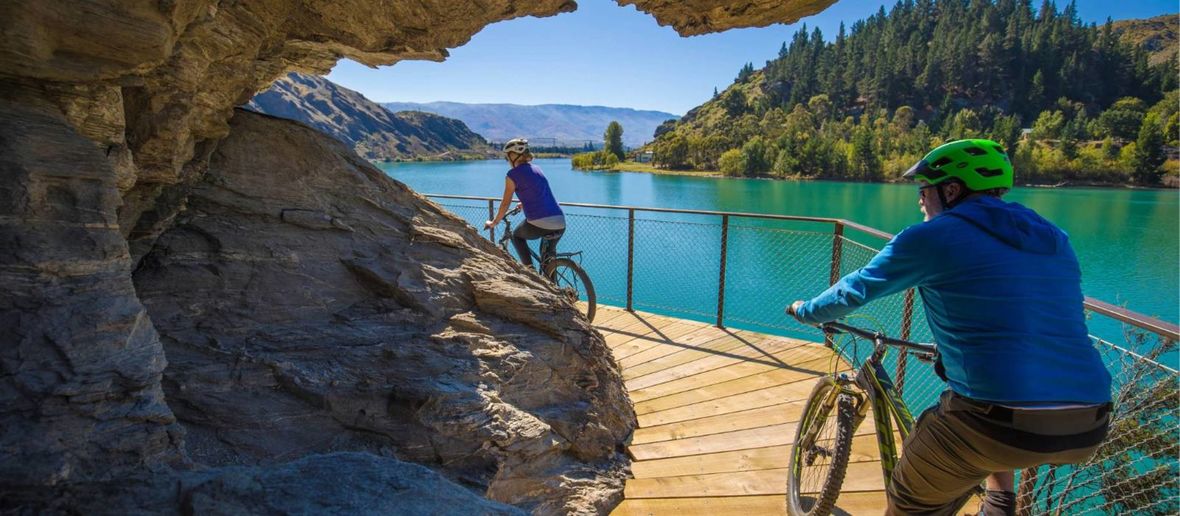 Top End Kakadu Bike Tour, Australia

Embark on an exhilarating journey and explore the best sights of the Northern Territory on a supported bike and hike tour over 5 days. You'll stay 2 nights at a private campsite in Kakadu, where you can gaze at the stars and enjoy a roaring campfire. Visit remote rock pools and meet Indigenous guides to learn more about this fascinating part of Australia. Cycle tour back roads and scenic routes to cover over one thousand kilometres through World Hertiage listed scenery, taking you south from Darwin, east to Kakadu, west to Litchfield National Park, and back to Darwin. Along the way, you'll witness stunning landscapes, observe an abundance of wildlife, and gain insight into the region's Indigenous history. This tour has a lot packed in and is in a very special and unique part of the world so is a bike tour to add to your 2023 list!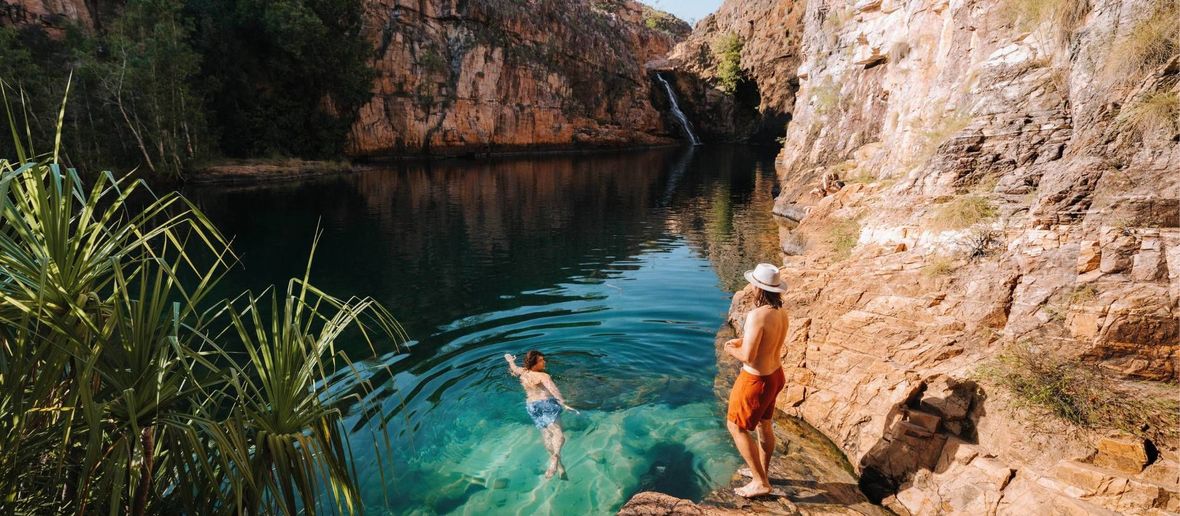 Cycling the Drakensberg and Kruger, South Africa
Calling all adventurers! Explore the dramatic Drakensberg Mountains and the iconic Kruger National Park on an incredible 12-day bike tour. Cycle the vast mountain scenery, forests, waterfalls and canyons of the region. For two days, you will have the opportunity to go on safari to search for the big 5 in Kruger National Park with full game drives and thrilling adventures to be had. Witness the beauty and raw wildness of Africa, with the chance to see lions, rhinos, elephants, giraffes and other animals in their natural habitat, making your journey memorable and awe-inspiring. This guided bike tour with safari activities is another remarkable 2023 ride – not to be missed!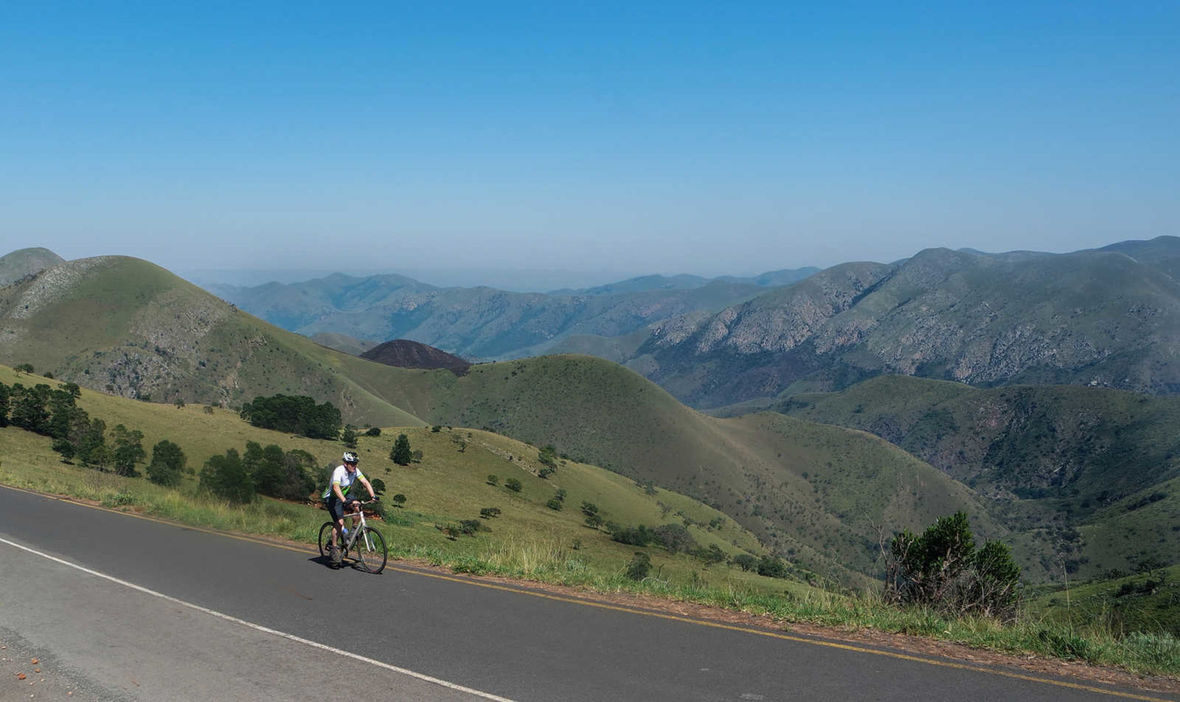 Heritage Bike Tour, Japan
Experience a true Japanese adventure on this 7-day guided cycle tour of the Kansai region. Explore Kyoto's must-see sights, enjoy delicious traditional Japanese cuisine, including its renowned green tea. Unwind in the soothing hot springs of an authentic ryokan and discover hidden gems in the countryside. Get away from the hustle and bustle of the city, and take a leisurely cycle through the picturesque landscape of forests, rice fields and mountain streams, dotted with traditional villages, farms, Shinto shrines and iconic temples. This guided cycle tour of Japan is ideal for both first-time visitors to Japan and seasoned travelers alike. Pedal an exciting route and explore Nara's temples, castles and shrines, while glimpsing the city's population of white-tailed deer on an enchanting and charming cycle tour, sure to be a rider favorite for visitors to Japan.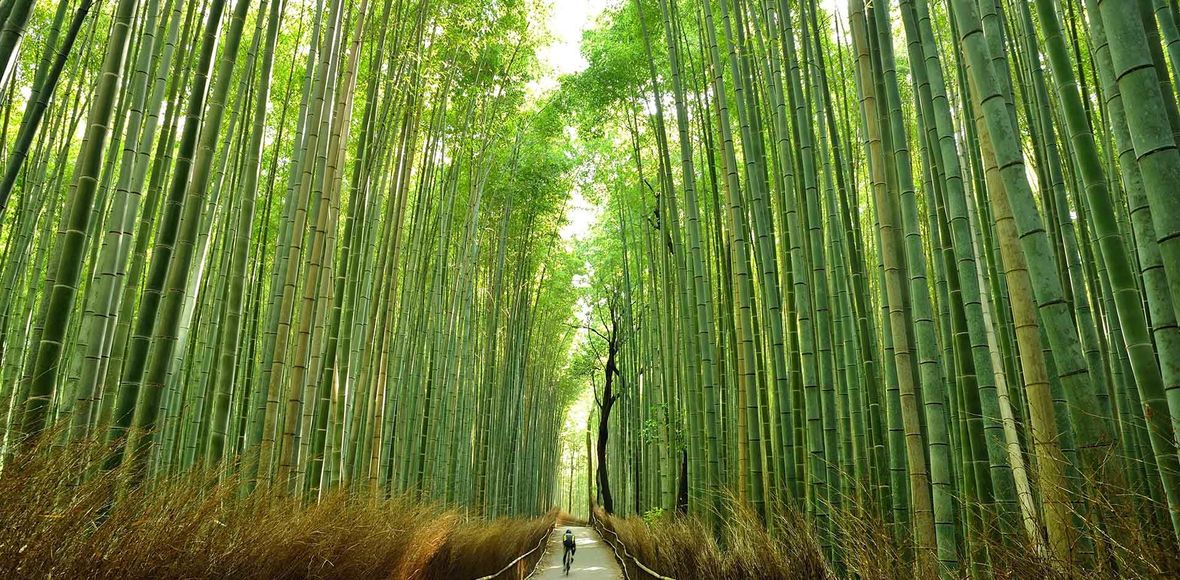 The Danube Cyclepath Tour, Austria

Experience some of the best cycling Central Europe has to offer on this 8-day self-guided cycling tour along the Danube taking you from the charming baroque town of Schärding, all the way to Vienna. Enjoy a gentle ride through this picturesque region with spectacular views of the Danube valley as you follow the scenic path. Savour traditional Austrian delicacies and visit quaint Buschenschenken taverns in the Wachau region, for a truly unforgettable cycling holiday. With plenty of time to explore the local culture, this tour is a worthy contender for a wonderful bike vacation this year.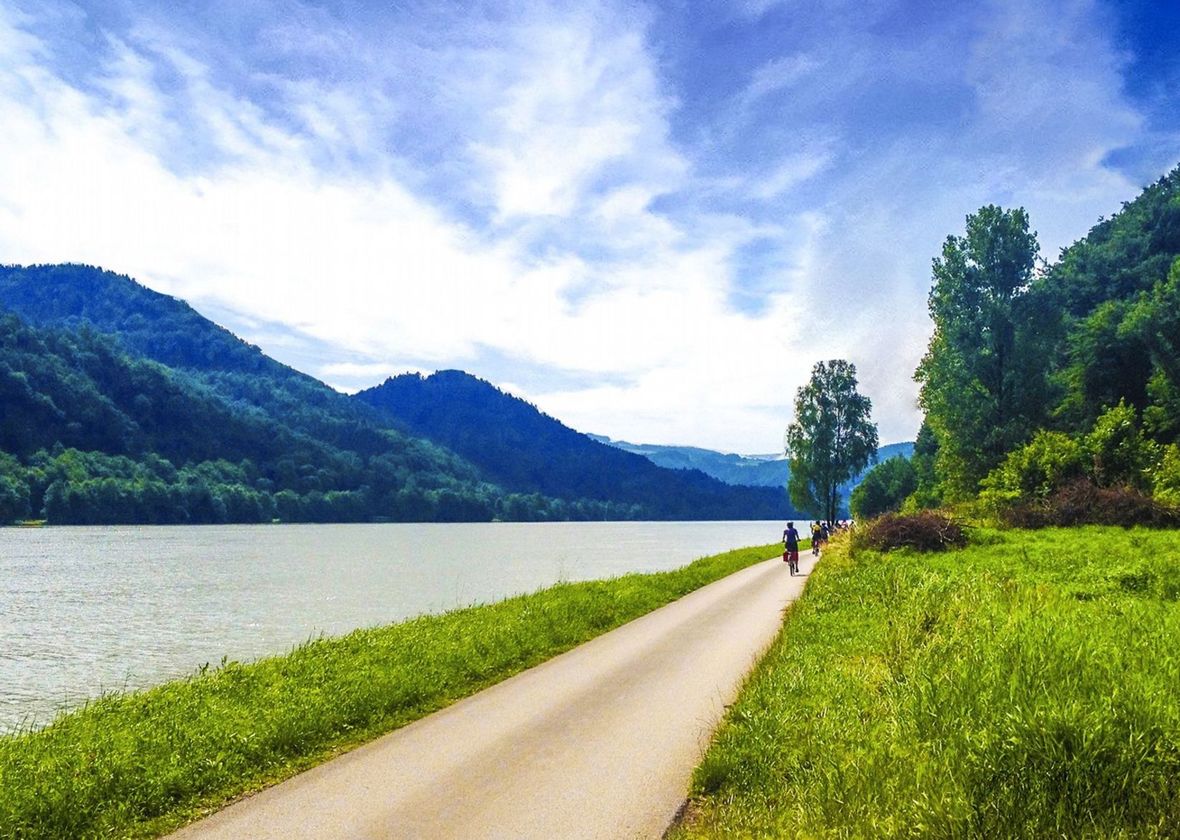 Northumberland Cycle Tour, UK
This Northumberland guided cycling holiday is an excellent way to explore this beautiful part of northern England. The tour includes 7 days of cycling and sightseeing, taking in the wild and stunning landscapes of the Northumberland National Park, the Cheviot Hills, the stunning coastline and ancient castles. Accommodation is in comfortable, family-run guesthouses, providing the perfect spot to relax after a day of cycling. Enjoy a guided tour of Hadrian's Wall, a boat trip along the beautiful Northumberland Coast and a day exploring the gardens and grounds of the magnificent Alnwick Castle. This tour is perfect for all levels of cyclists, from the experienced to the novice, and will provide an unforgettable experience in one of Britain's most beautiful counties.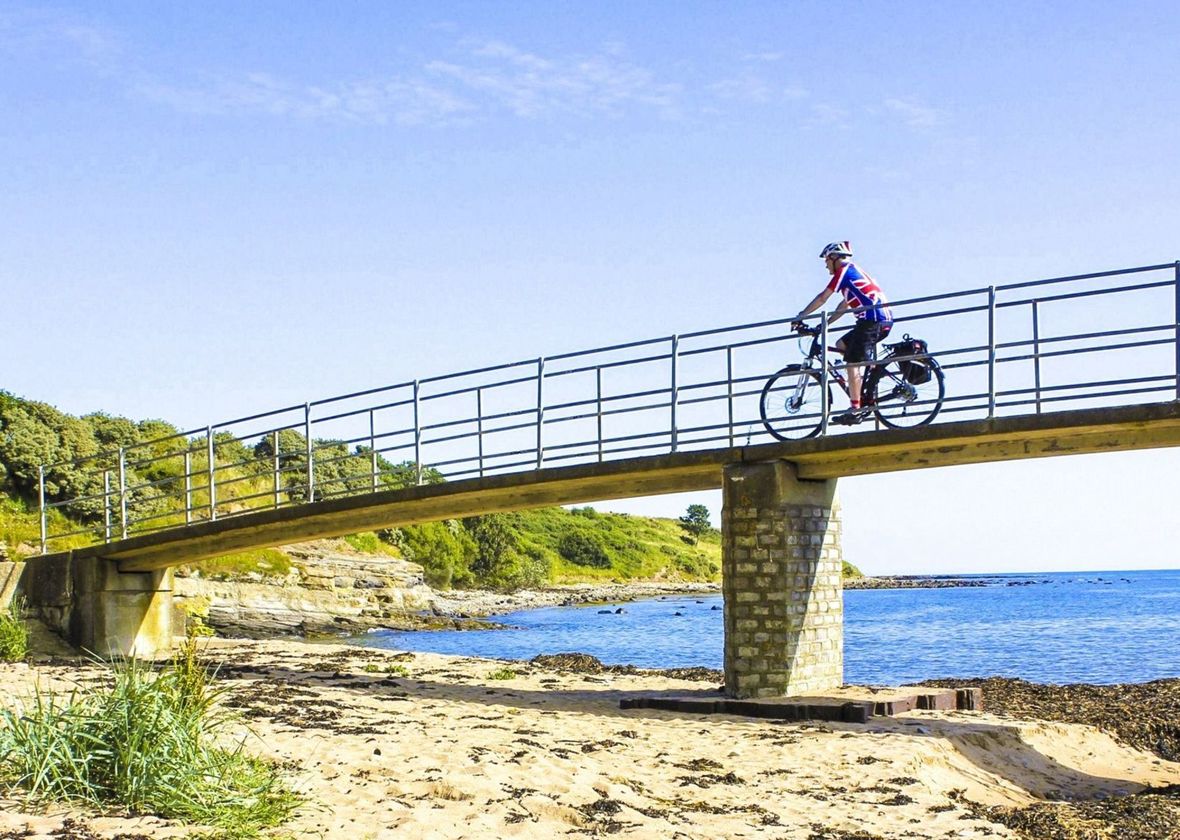 Bike Tour the Carolinas, USA
Ride from outdoorsy Greenville, South Carolina to artsy Asheville, North Carolina with the option to shuttle back to the start if you wish at the end. This sultry 5 day cycle tour of the Southern Appalachians will delight in every way from the region's culinary flavors and farm-to-table cuisine to the classic craft beers of the Carolinas and the sights and sounds of the lush rolling hill scenery. You'll also cycle tour the Blue Ridge Parkway, with panoramic views and exciting elevations. And don't forget the toe-tapping bluegrass music, a true part of the North Carolina mountains! Revel in the beauty of the Carolinas on this iconic cycle tour for 2023.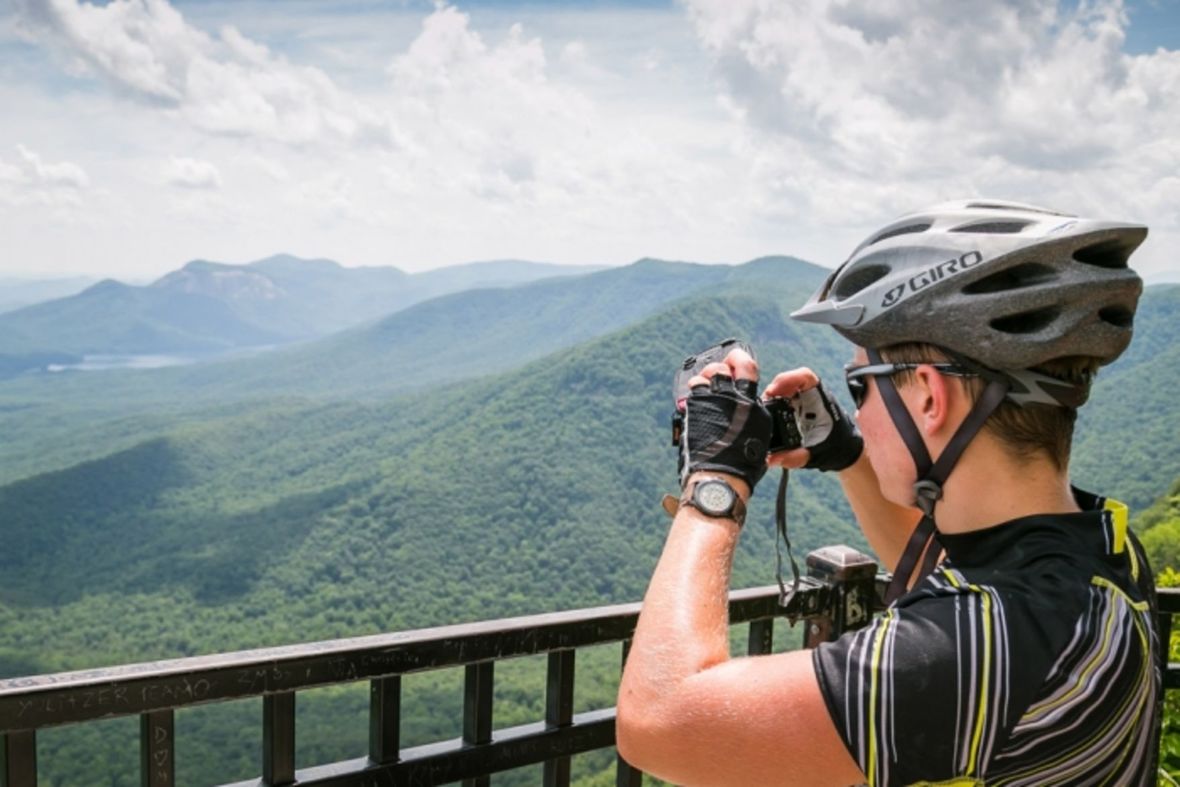 Cycling the Lake Districts of Chile and Argentina, South America
Last but not least, experience a 13-day cycling adventure through the stunning Lake District of Chile and Argentina. Soak in the captivating beauty of this northern gateway to Patagonia - an area comprised of active volcanoes, azure rivers, immense lakes, and old-growth forests. Bike the gorgeous Andean Lakes, take in the majestic Monkey Puzzle forests, cycle on the renowned Seven Lakes Road, ride along the shore of Lago Llanquihue, and explore the lush, volcanic landscapes. With an activity level of 4 (Moderate/Challenging) and an average daily distance of 44 km (27 miles) over 9 cycling days, this road trip is sure to be a hit for 2023.