Several adjectives come to mind when the hallowed name of Queenstown is mentioned - extreme, adrenalin-pumping, iconic, active, beautiful, fun, crazy and more besides! Queenstown truly is an adventurer's playground, but even for those with more moderate pursuits in mind, it certainly has you covered. There's much more to this picturesque and playful town than dare-devil antics, and visiting is an absolute must-do for any outdoor enthusiast.
Biking of all kinds is catered for in abundance here, and below are a selection of some of the finest options locally available. Check out leisurely e-bike day tours exploring the stunning surrounding countryside, or take a wine tour by bike in the glorious Gibbston Valley. Discover the mountain bike offerings available locally, ride a local rail trail or head out on an athletic road ride - from budget to luxury, it's all here and ready for you to cycle tour Queenstown.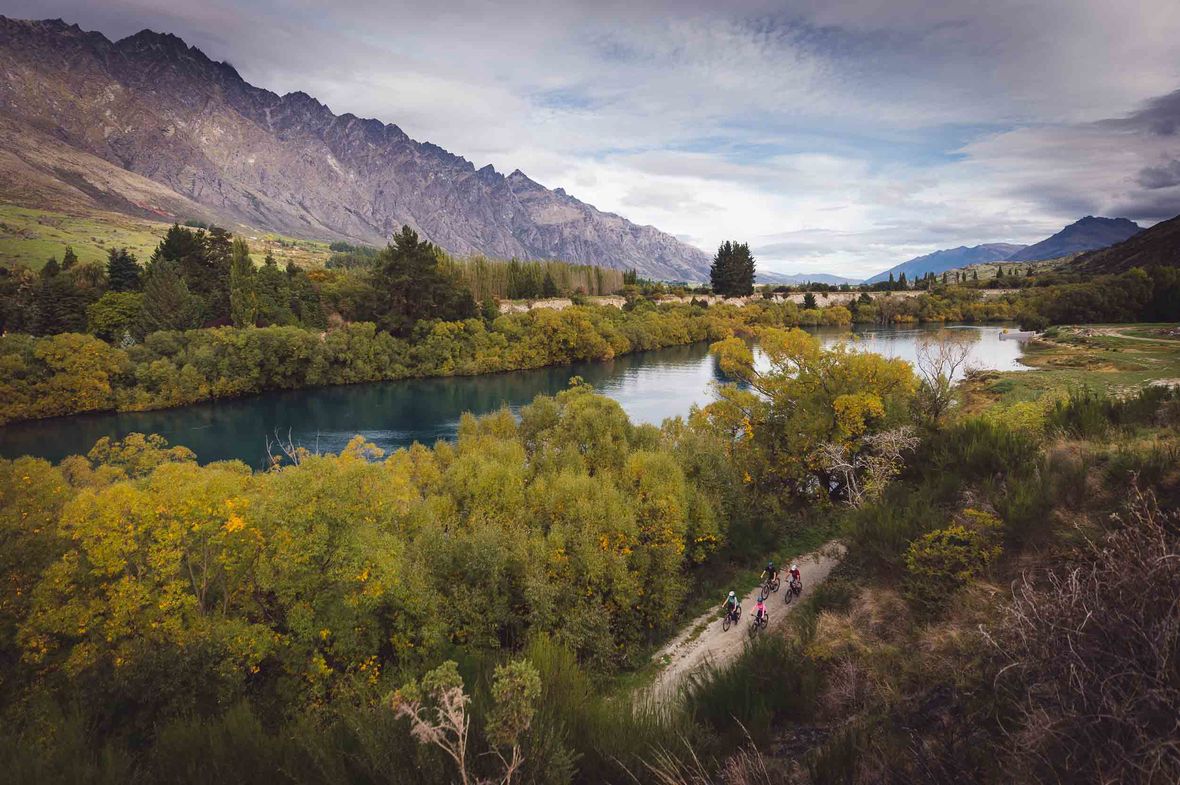 1. Bike the Wineries

Come on, we know this is the tour you were hoping to hear about first! Cycle tour the beautiful Gibbston Valley on a fantastic day ride starting and ending in Queenstown. You'll be shuttled out to nearby historic Arrowtown where you'll be fitted to your bikes, given your trip details and then head out on an informative self-guided adventure. This full day tour is also available as a half day or 3/4 day tour for those limited on time.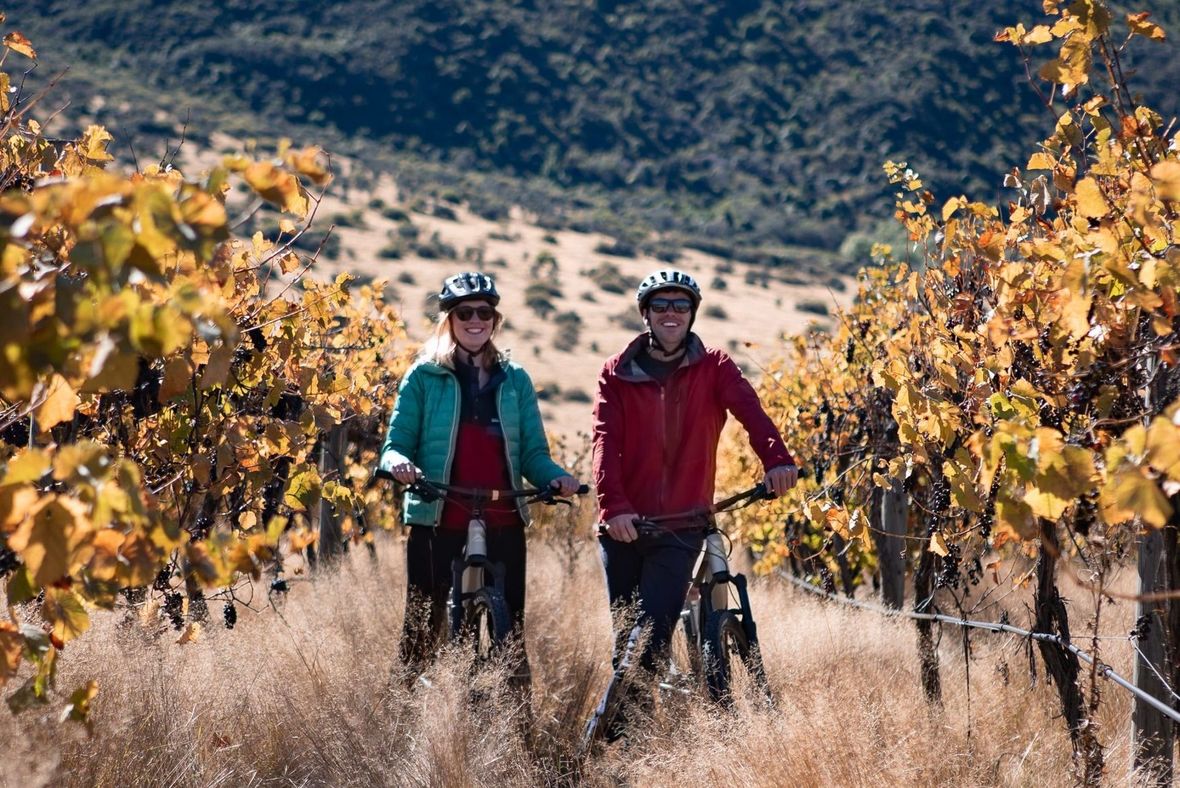 2. Bridge Biking


Another superb (half) day ride from Queenstown, this time taking in the magnificent suspension bridges that stretch across the gorge-ous landscape. This one is partially supported - which means the tour operator will meet you along the route at designated spots to check on your progress and pick you up if you fancy 4 wheels over 2. A unique tour, suitable for families and anyone looking for a bike ride with a difference - starting and ending in the heart of Queenstown, with a quick transit included to the start and end of the ride back to town. Don't look down!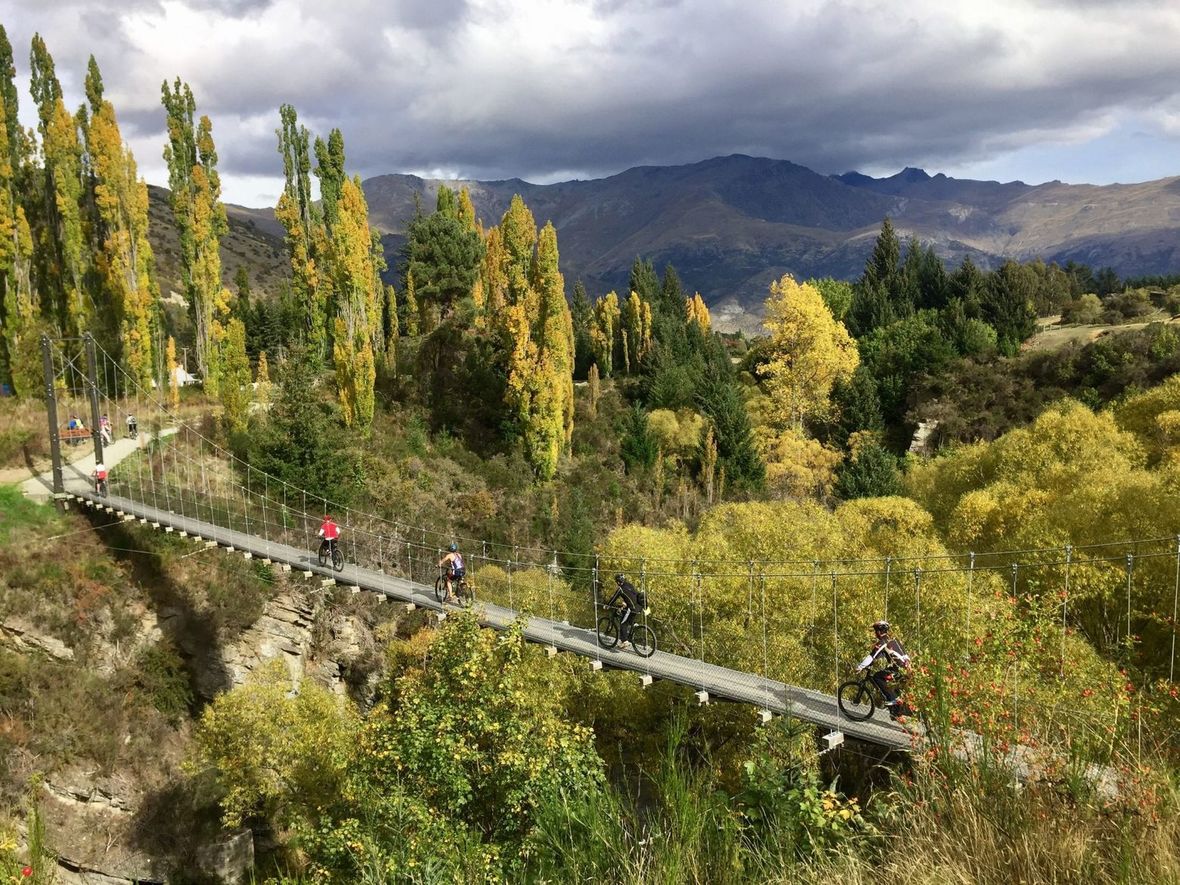 3. Queenstown and Otago Rail Trail

A little further out but still local to Q'town where it begins and ends, this small group guided bike tour explores one of the original rail trail rides - the mighty Otago Rail Trail. A good option for families with children 12+ who like to cycle (or anyone who likes the sound of it!), this guided exploration takes you on a charming disused rail trail by bike with the option of an express 3 day version for cyclists with the wind behind them! Whichever one you choose, you'll be sure to have a fantastic time exploring Otago by bike.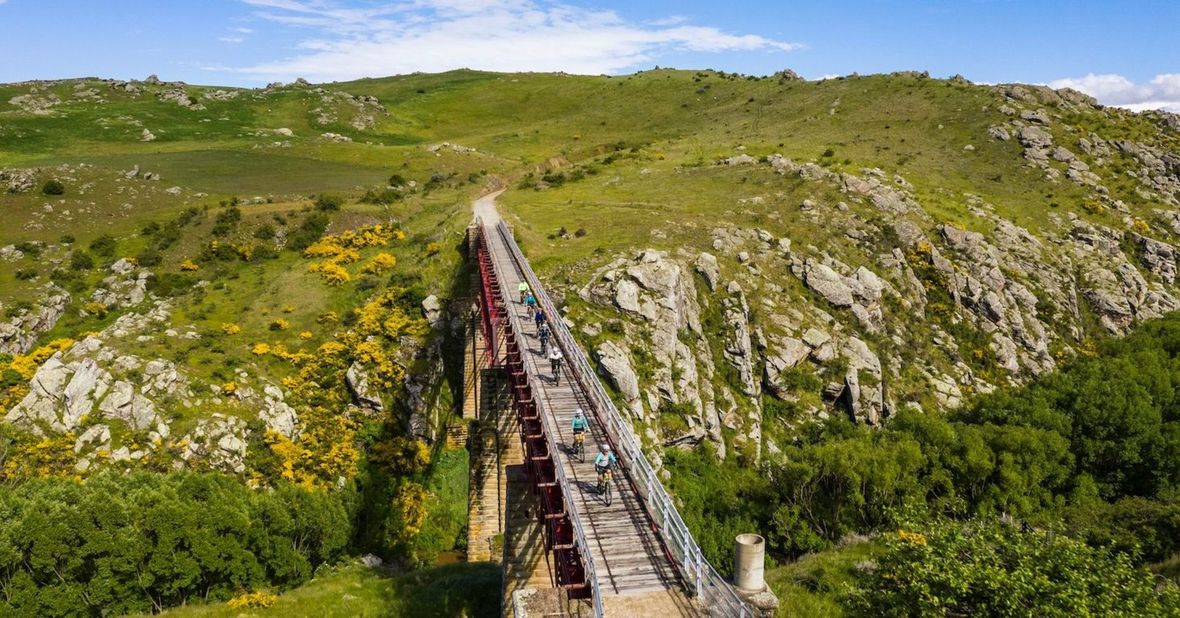 4. Southern Scenic - Queenstown to Dunedin

For road riding revellers, how about an extraordinary cycle tour from Queenstown to Dunedin through the superb regional scenery of Otago. This part of the South Island is a little less visited by the masses so has the feel of being somewhat undiscovered. Throw in the hauntingly beautiful Milford Sound and remote wilderness of the Catlins, and you have a very special tour indeed. Starting in Queenstown and heading down south, you'll road cycle the lower portion of the South Island on an energetic guided adventure.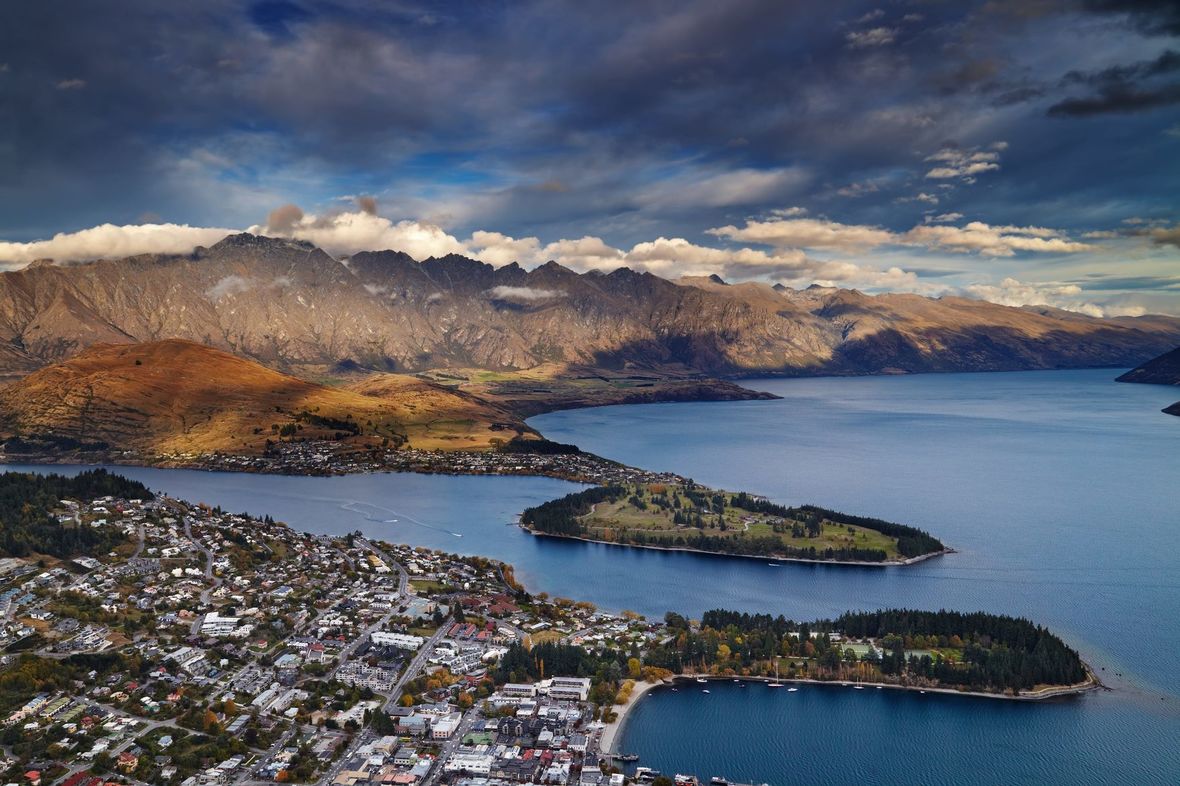 5. Queenstown MTB

If you're into mountain biking and would love to linger around Queenstown's hot spots, being privy to local advice on the best places to ride, then this is the tour for you. You'll also benefit from expert biking advice to improve your riding, whatever your current skill-set. The tour package includes bike park passes and the incredible pursuit of heli-biking up high! With shared room accommodation in a delightful lodge, this is the perfect tour for social riders. Note that this tour can run at any time with a minimum of 3 required - so grab your mates and book a cheeky blinder today!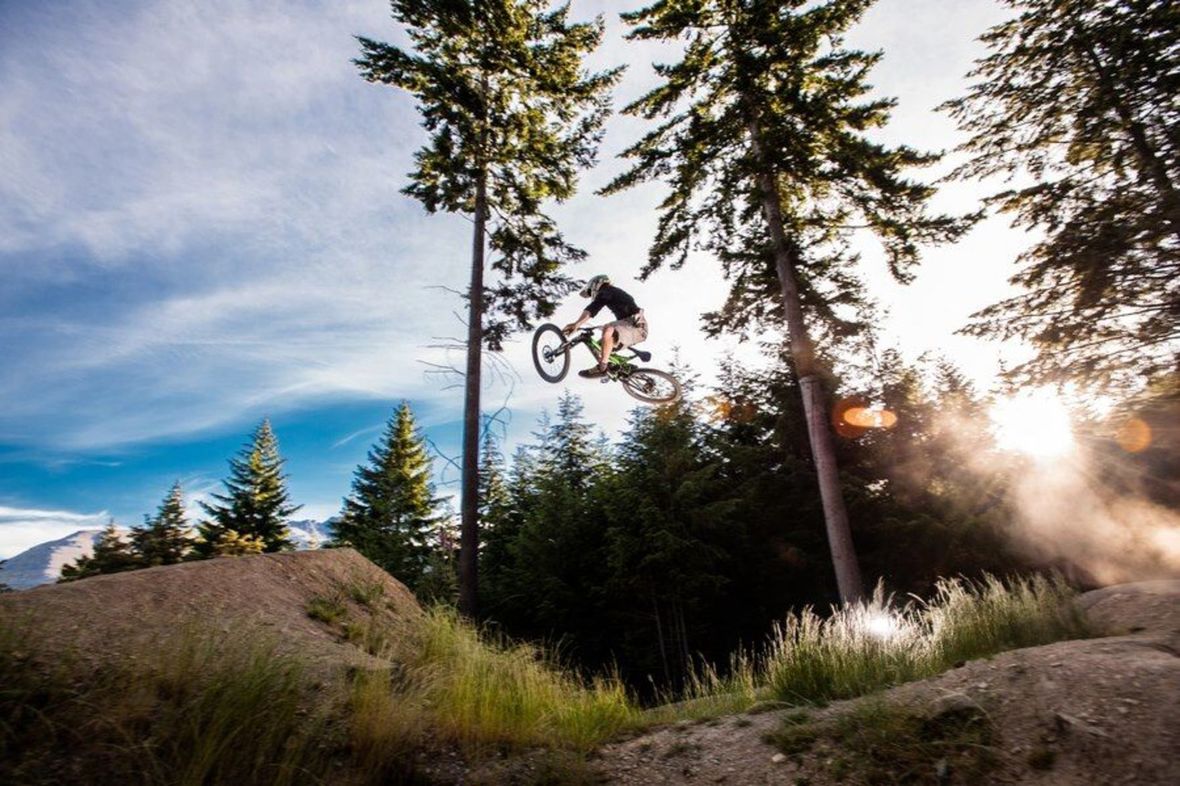 6. Arrowtown to Queenstown

If you're after an active day tour with more biking and less motoring, then try this beauty for size. Starting in central Queenstown, you'll be shuttled (sorry - there is one short transfer involved!) out to historic Arrowtown where you can spend some time exploring before biking the 35km route back to Queenstown via some exceptional trails with far-reaching views.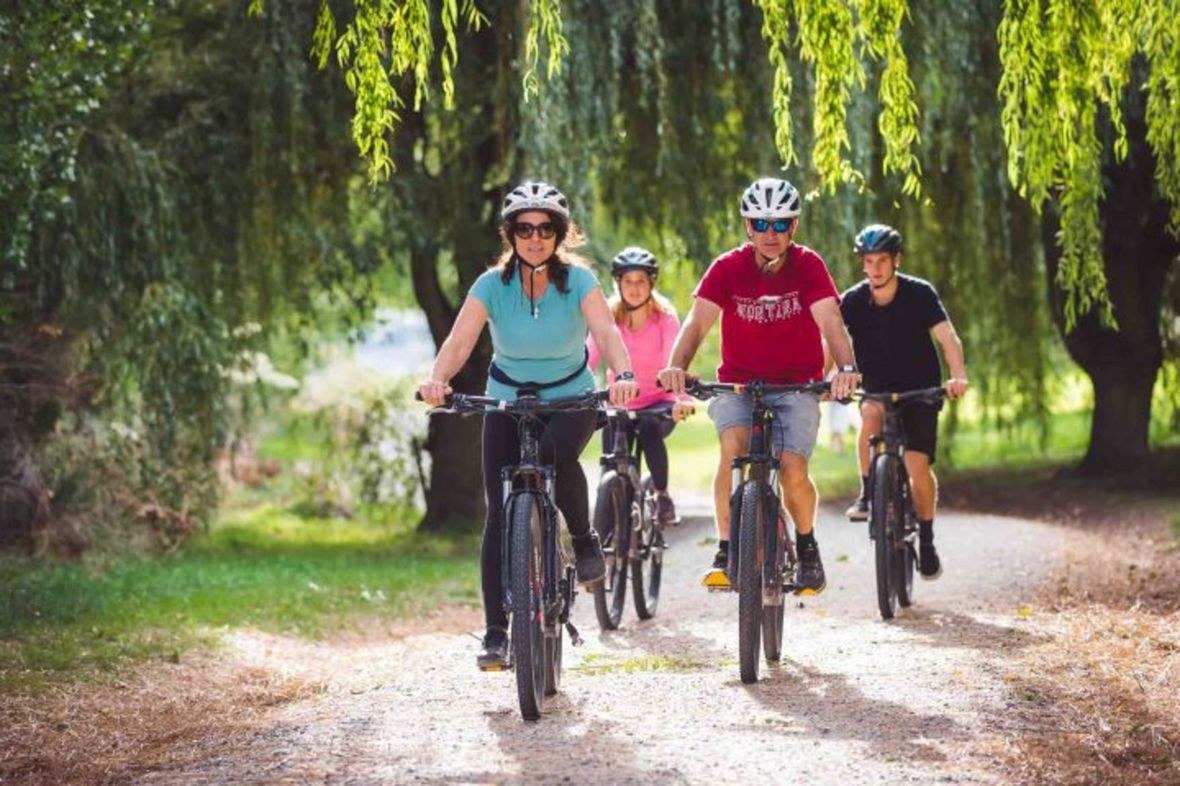 7. Ultimate Ride

For those on a budget but still wanting the benefit of an organized tour, this 3 day self-guided gem is for you. Combining several day tours into one value-laden itinerary, this trip includes a day exploring the Gibbston valley wine region and several other Queenstown trails. You'll take care of your own accommodation and rock up each day to the operator's office in the middle of town where you'll finish each day's discovery tour. It's a great way to see the local sights on a shoestring, giving you the financial independence to choose your own level of lodgings and enjoy the evenings as you like.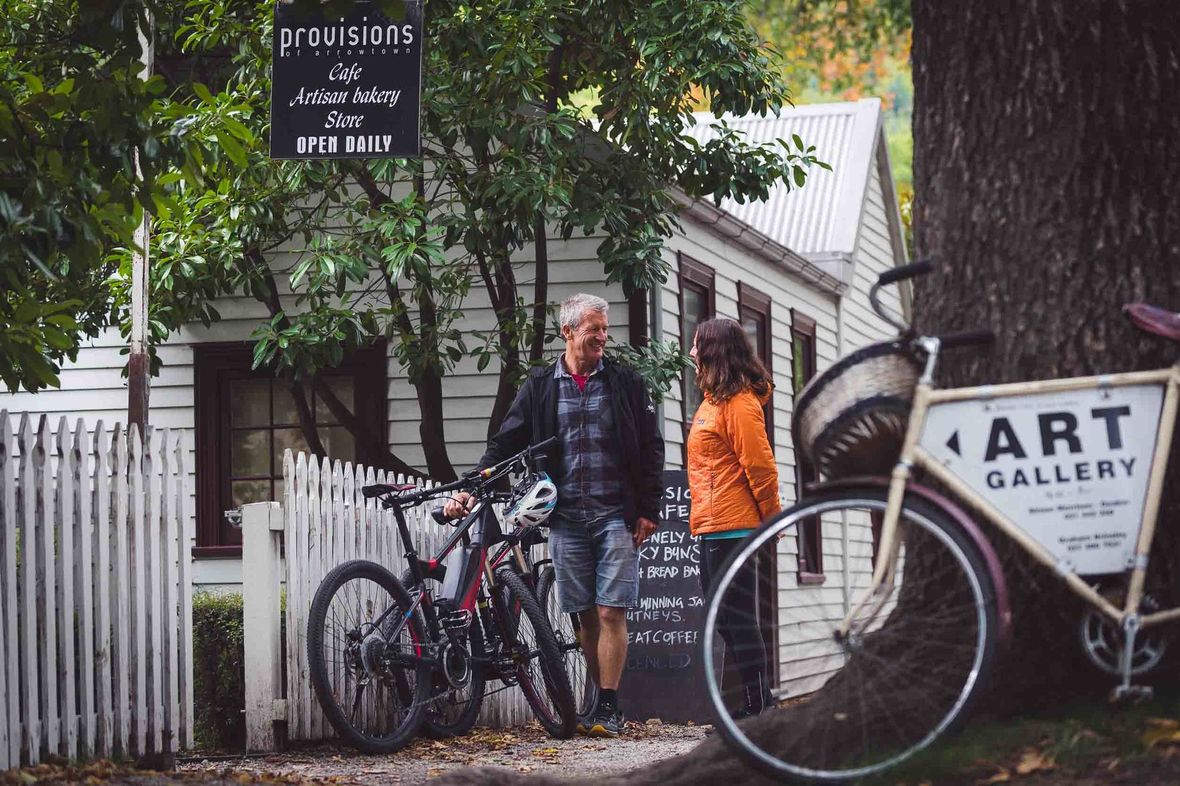 8. E-bike Otago Rail Trail & Queenstown Trails

Another guided offering taking in the great Otago Rail Trail as part of the itinerary, however, this one is exclusively on e-bikes and also visits several Queenstown trails before moving further out into the wider countryside. Explore Arrowtown and beyond on a comprehensive tour of Queenstown's best bits by bike.

9. Central Otago Luxury E-bike and Wine Tour

Luxury lovers will rejoice with this last entry that will appeal for those looking for the finer things in life. The tour starts with a private transfer from Queenstown out to rural Otago and ends in Dunedin, where you'll arrive in style via the spectacular Taieri Gorge Train. You'll explore the Otago Rail Trail and surrounds on a self-guided tour but benefit from personalised attention including a guided tour of the local boutique wineries to kick the tour off in style.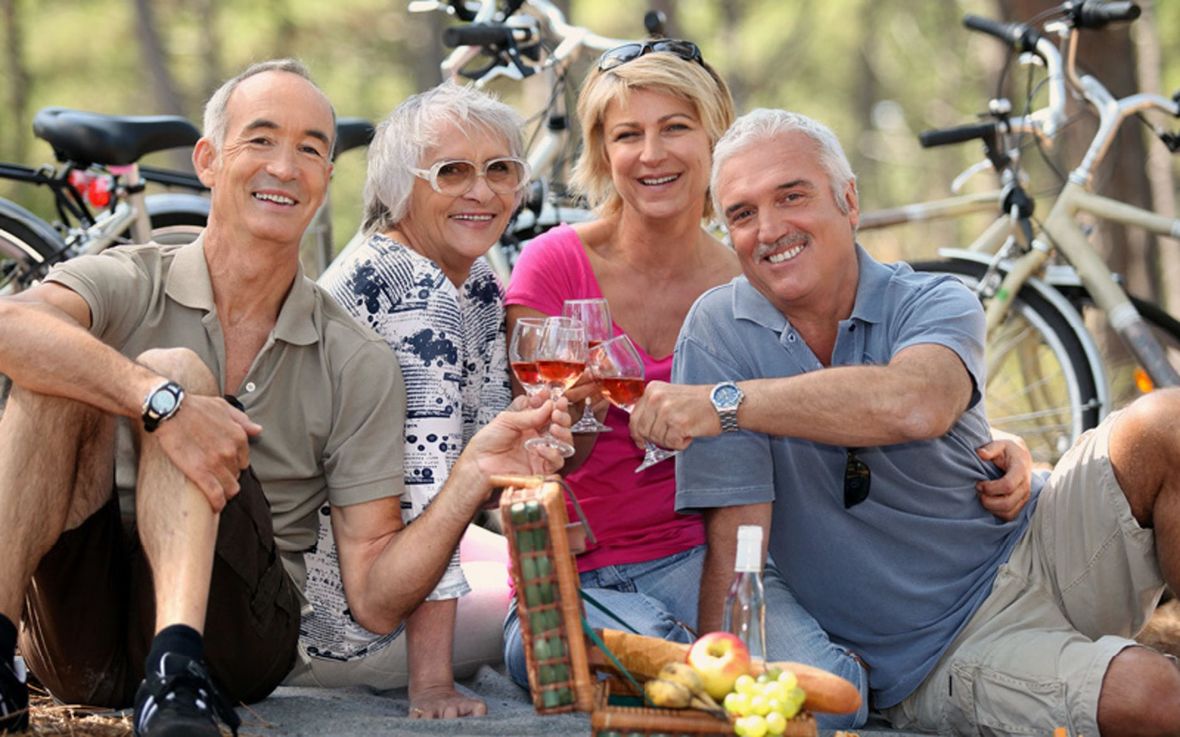 Other Options


In addition to the tours detailed here, many of our South Island cycle tours end in Queenstown, so if you're flexible about your start point but would like to finish here, then explore our South Island Bike Tours or contact us with your wishes. Here are some possible examples to get you started: