France is a vast and fascinating country in the heart of Europe, bursting at the seams with rich heritage, stunning coastlines, and an undeniably strong sense of self. With its far-flung corners varying dramatically in climate, topography, and architecture, French culture and identity is reassuringly consistent, intriguing, and fiercely proud. A nation of cycle lovers, the iconic Tour de France serves as an apt reminder of the country's epic affair with le velo and is a great showcase for peeping into perfect terrain ripe for biking exploits, whatever your fancy.
France sits squarely and firmly, balanced on either side by the mighty Pyrenees mountains to the southwest and the dramatic Alps mountain range to the southeast, bordering Spain and Italy respectively. Switzerland, Germany, Luxembourg, and Belgium also rub shoulders with the French along the eastern and northern edges, creating a plethora of cultural percolations and opportunities for delightful varieties of cycling tours of France.
Of course, one cannot begin to discuss France without thinking about the gastronomic delights and delectable fermented processes that have, without doubt, become an exquisite art form here. France is the purveyor and origin of Champagne, being produced exclusively in the region of the same name, and is the home of excellent winemaking, although crafting might be a more fitting term. It is, therefore, the ideal destination for food lovers and oenophiles alike to embark on a cycle tour adventure. Pedalling through the peaceful vineyards is simply a fantastic way to discover an authentic slice of French life, whilst gratifying the ol' taste buds along the way. Whether you're after a challenging cycle tour of the Alpine cols, or a leisurely perusal of rural life, France will deliver with that certain je ne sais quoi!
Best times to Cycle Tour France
In general, the best times to tour are May, June and September. The temperatures should be warm whilst not too hot at this time and the tourist season is not at its height, as it is in July and August. Having said that, July and August can be lovely times to visit, just be aware that the school holidays in Europe are in full swing at this time and certain areas, i.e. southern France, can be very hot and not the most comfortable for a bicycle tour. Bear in mind that if you are traveling in the Alps or Pyrenees, it can be cold at the top of the mountains at any time of year, so be prepared!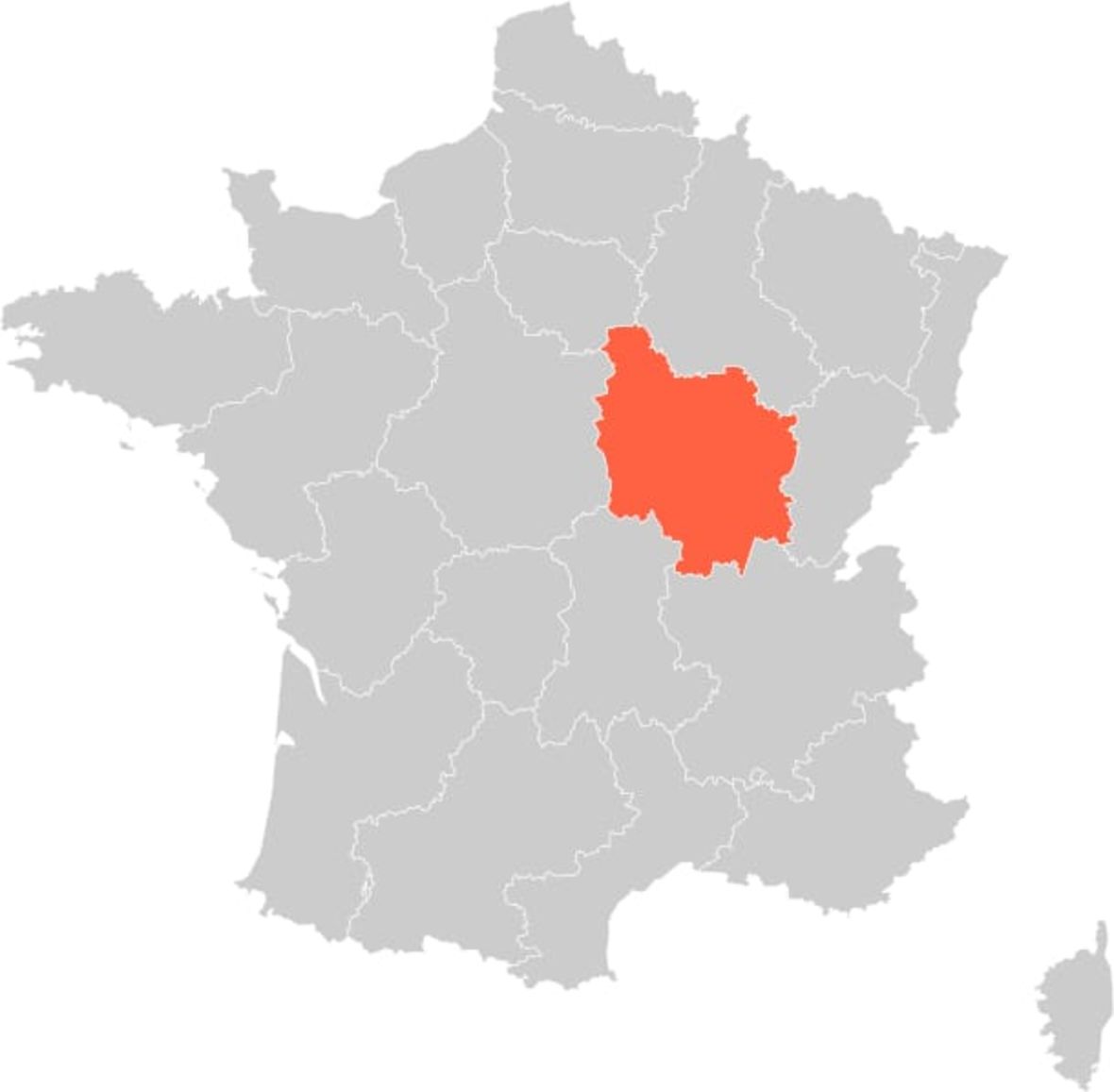 1. Burgundy — East
Cycle touring Burgundy are three words that will make any wine-lover salivate at the notion. Biking the gently rolling hills, this ancient wine-making region has been likened to Tuscany in Italy, boasting undulating beauty, historic chateaux and architecture, not to mention the elegant UNESCO World Heritage designated vineyards ripe for the tasting. Here you'll find the famed Côte de Nuits and Côte de Beaune vineyards and some of the best opportunities for the ultimate wine cycle tour as you cruise the grape-laden byways.
Don't forget to bring the whole family with you on your wine-tasting cycle journey, as Burgundy is home to the country's first cycle path, the 'greenway' (voie vert) rail trail, offering gentle, flat, off-road biking, perfect for a worry-free family cycling holiday.
More Related Tours: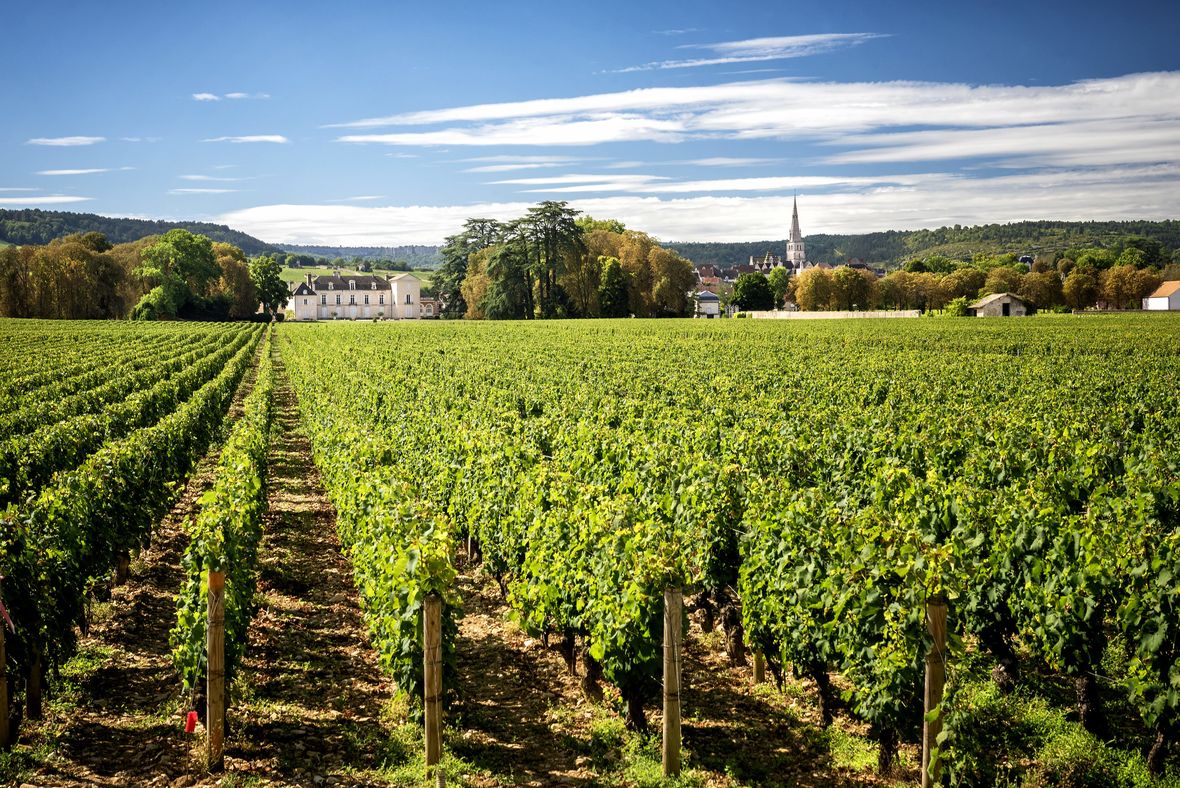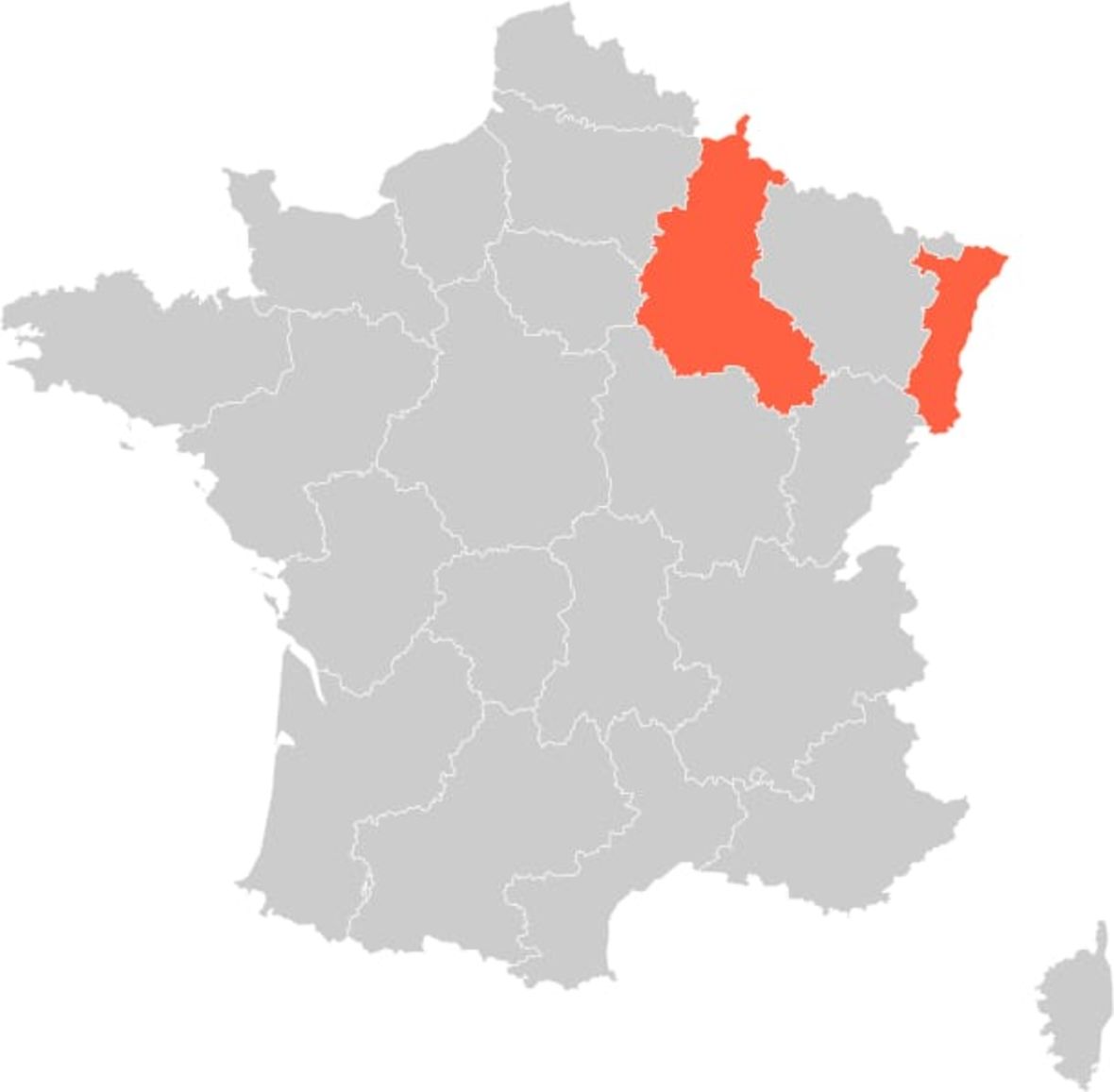 2. Alsace and Champagne — Northeast
The eastern reaches of France join Germany in the Alsace region, bringing a diversity of influence, mingling style, culture, and interest by the truckload. French traditional life here has a distinct Germanic flavor, evident in the culinary choices, medieval houses, and Gothic signage, to name but a few. The Alsace region has received the title of "World's Best Region for Wine Tourism" and it's easy to see why. Boasting dedicated cycle tour pathways and with jaw-dropping natural beauty spanning mountains, forests, and serene plains, Alsace is a must for bicycle touring France.
Moving further inland, towards Paris, the Champagne region of the northeast is an inviting destination for a sedate cycling sojourn. Follow the Champagne Tourist Trail, visiting the vineyards and cellars of the big hitters, Moët and Chandon, to drop one of the finest. With some moderately paced cycling action thrown in for good measure, what better way to visit this sparkling region than by bike?
More Related Tours: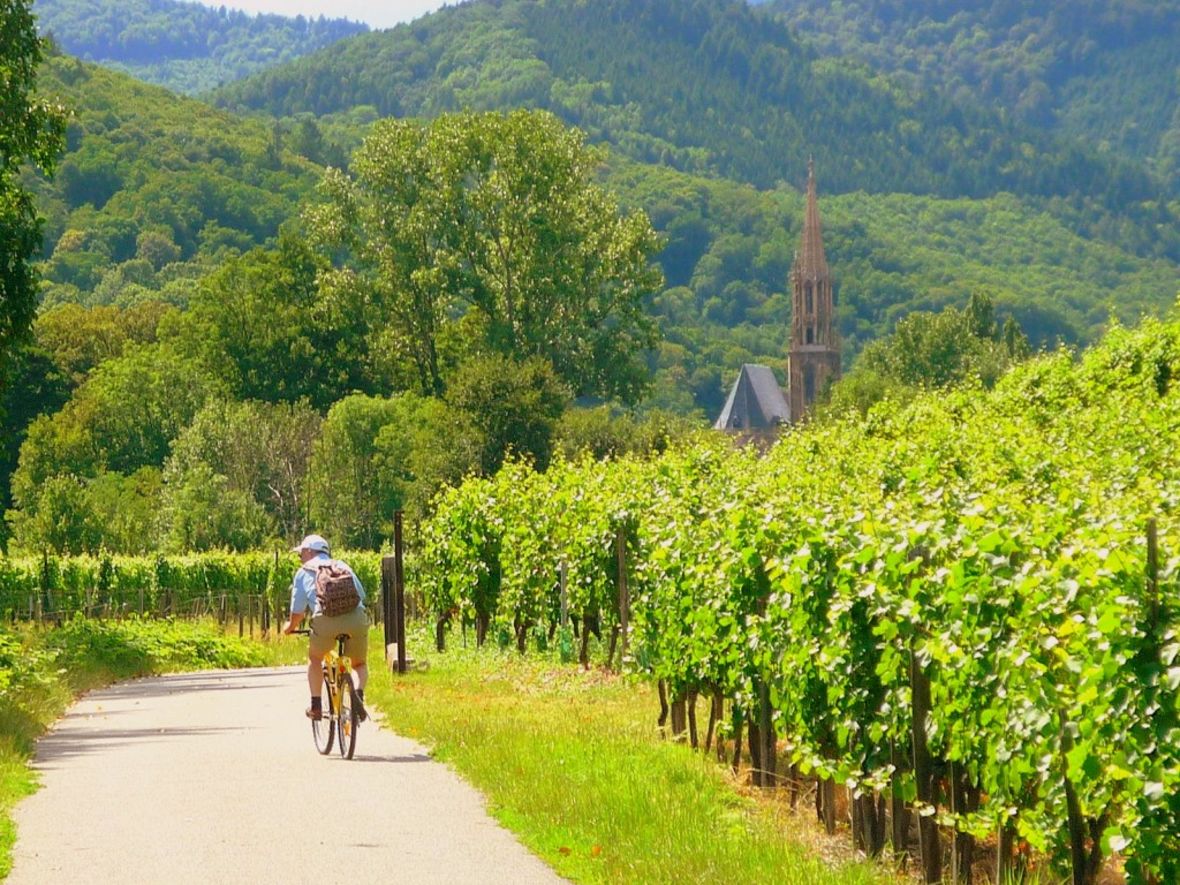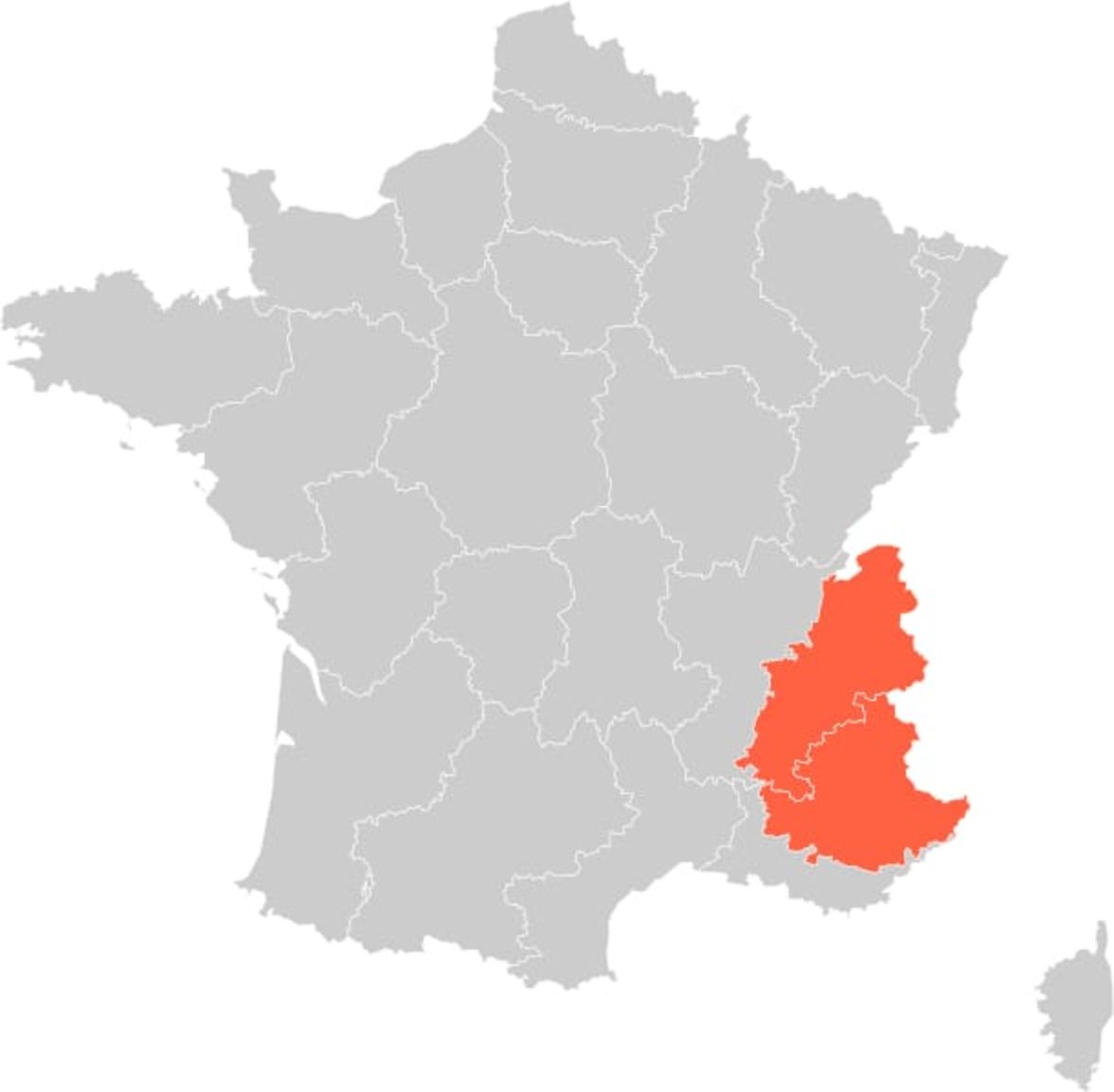 3. French Alps — Southeast
The mighty Alps mountains rise up creating a natural border of sorts skirting around the south-easterly fringes of the country. These Alpine giants straddle France, Italy, and Switzerland in an area spectacularly famed for appearances in the Tour de France and the Winter Olympics, as well as being a popular tourist destination in its own right. For those focused on professional cycling dreams, this region should be top of any biking bucket list with switchbacks littering the great Alpine cols. Conquer infamous climbs like Alpe d'Huez, Mont Ventoux, Le Portet d'Aspin, Col du Tourmalet, and Le Col du Grand Colombier, with plaques of legendary Tour de France winners strategically placed on the storied hairpin bends to spur you on.
If your cycling musings are a little less intense, the Alps still have much to offer. France's third largest lake, and Europe's cleanest, Lake Annecy is a pristine jewel in the heart of the Alps and a lovely site for a relaxing Alpine cycling tour. The glamorous ski resort village of Chamonix, famed for hosting the first Winter Olympics in 1924, is nestled in the folds of Mont Blanc, Europe's tallest mountain, and the town of Annecy, with its canals and cobbled streets, provides a multitude of attractions in a delightful region, whatever your level of cycling ambition and sporting interest.

More Related Tours: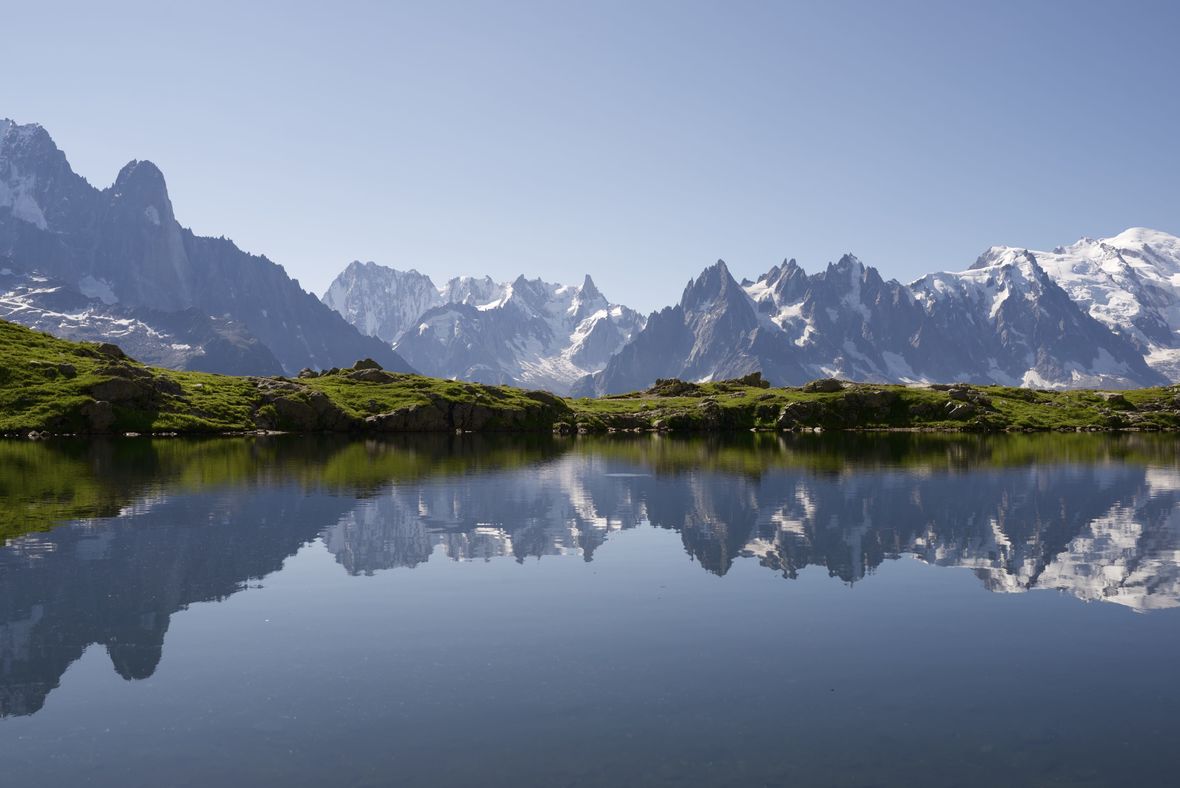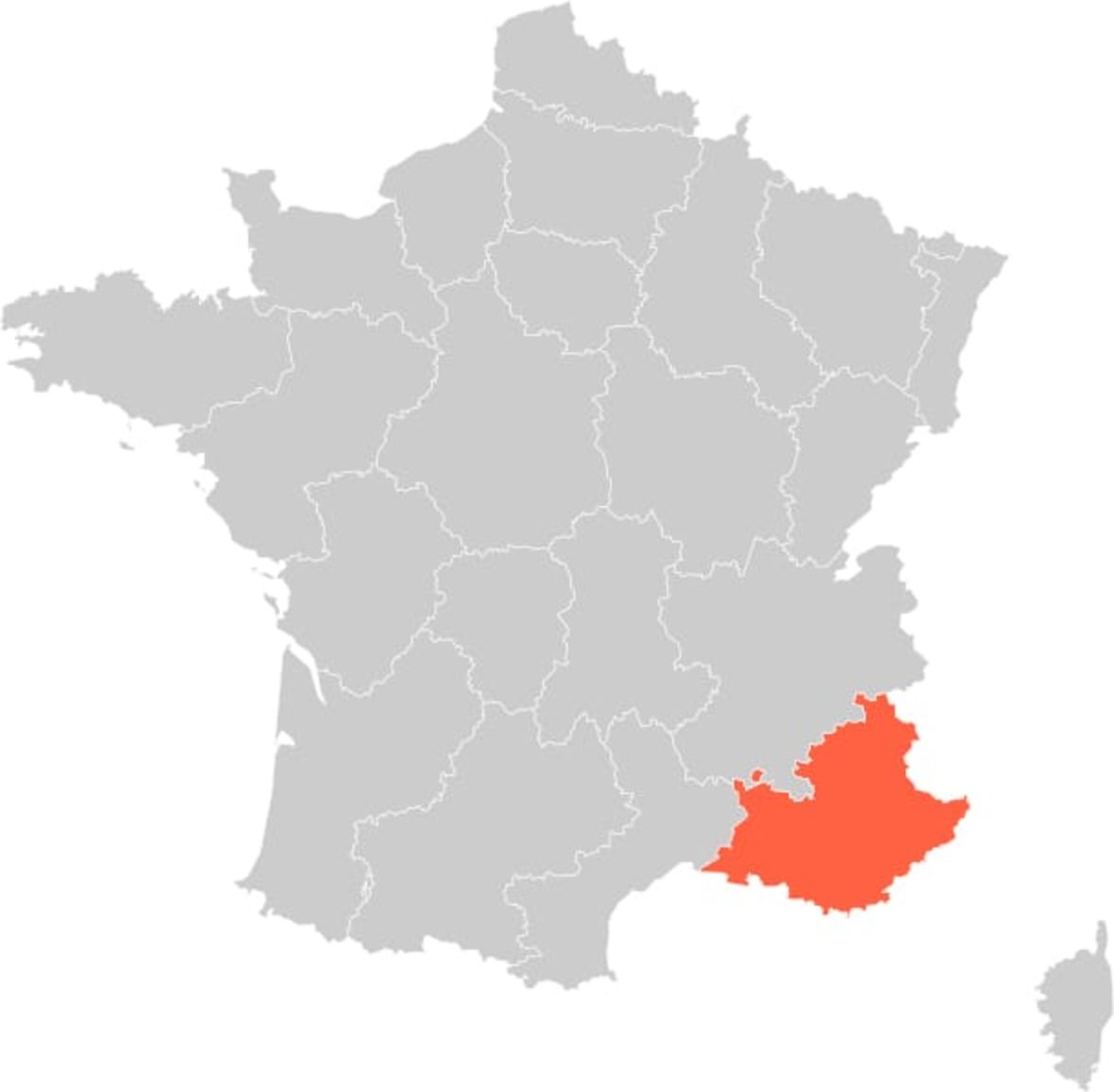 4. Provence — South
Ah, Provence! The name evokes dreamy images of sun-soaked landscapes filled with Mediterranean pleasures, traditional bustling French markets, abundant fresh produce, chic antiques and bric-a-brac, rugged hills with fields of lavender, wild 'Herbes de Provence,' and gourmet truffles, olives, and sunflowers; the list goes on in this land of plenty. Provence is a region that is well loved and is somewhat timeless, moving at a slower pace, making the bicycle the perfect mode for sauntering through the quiet lanes, glorious countryside, and enchanting towns.
As you cycle tour Provence, you'll appreciate the quality of the light that attracted the great artists here, from Van Gogh to Cezanne. Soak up the colors of the region, from the pastel-hued shutters decorating the honey stone buildings to the bright sunflower and muted tones of the lavender fields that proliferate. Bike the local vineyards and enjoy the long hot Provencal summer in true French cycling tour style.
More Related Tours: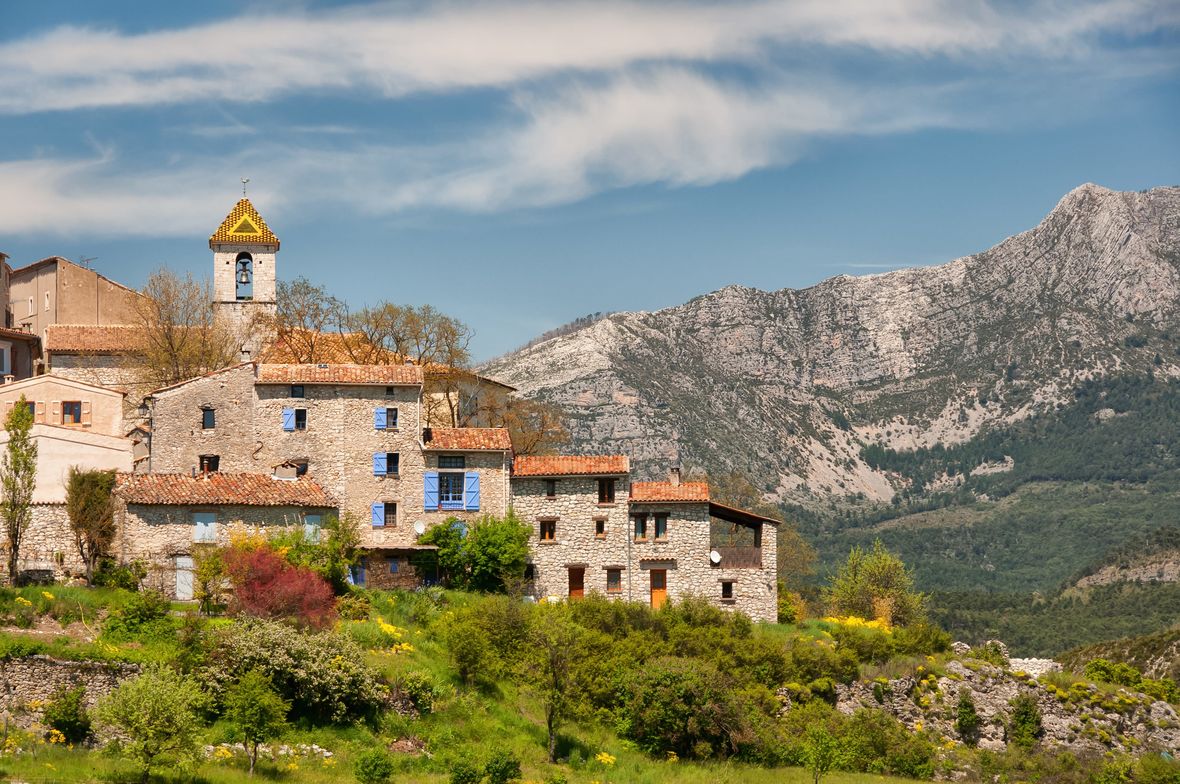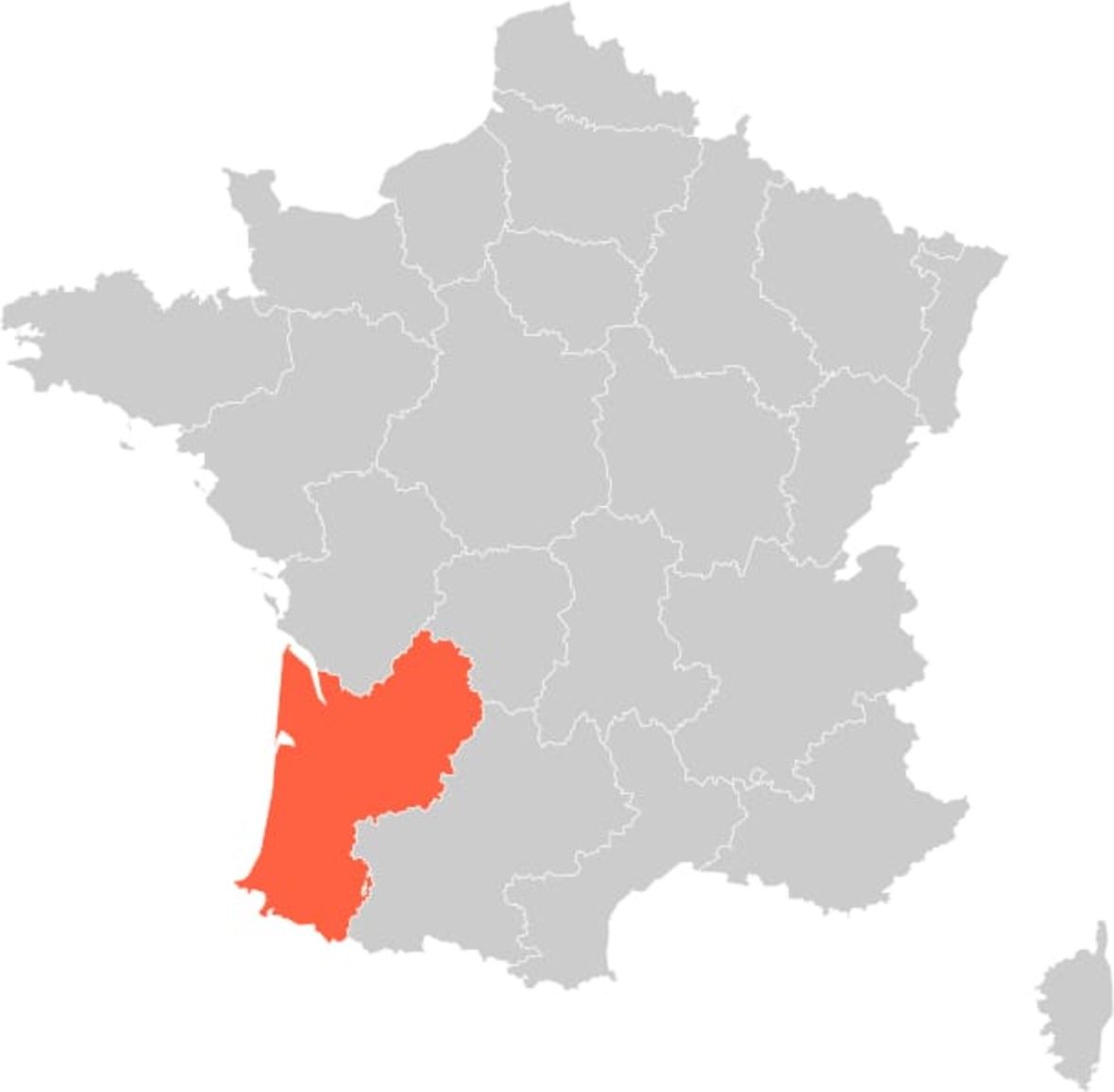 5. Bordeaux & Dordogne, Pyrenees — Southwest
In the southwest corner of France lies a region steeped in history and resplendent in natural beauty with the Pyrenees mountain range framing the Basque border with Spain. To the north of the mountains sit Bordeaux and the Dordogne; areas synonymous with medieval heritage, world-class cuisine, superb wine appellations, and prehistoric cave paintings. Cycle touring France is such a pleasure in this wonderfully rich region, with leisurely cultural tours and professional Pyrenean challenging rides (like Col du Tourmalet, Col d'Aspin, Luz-Ardiden) all on offer.
More Related Tours: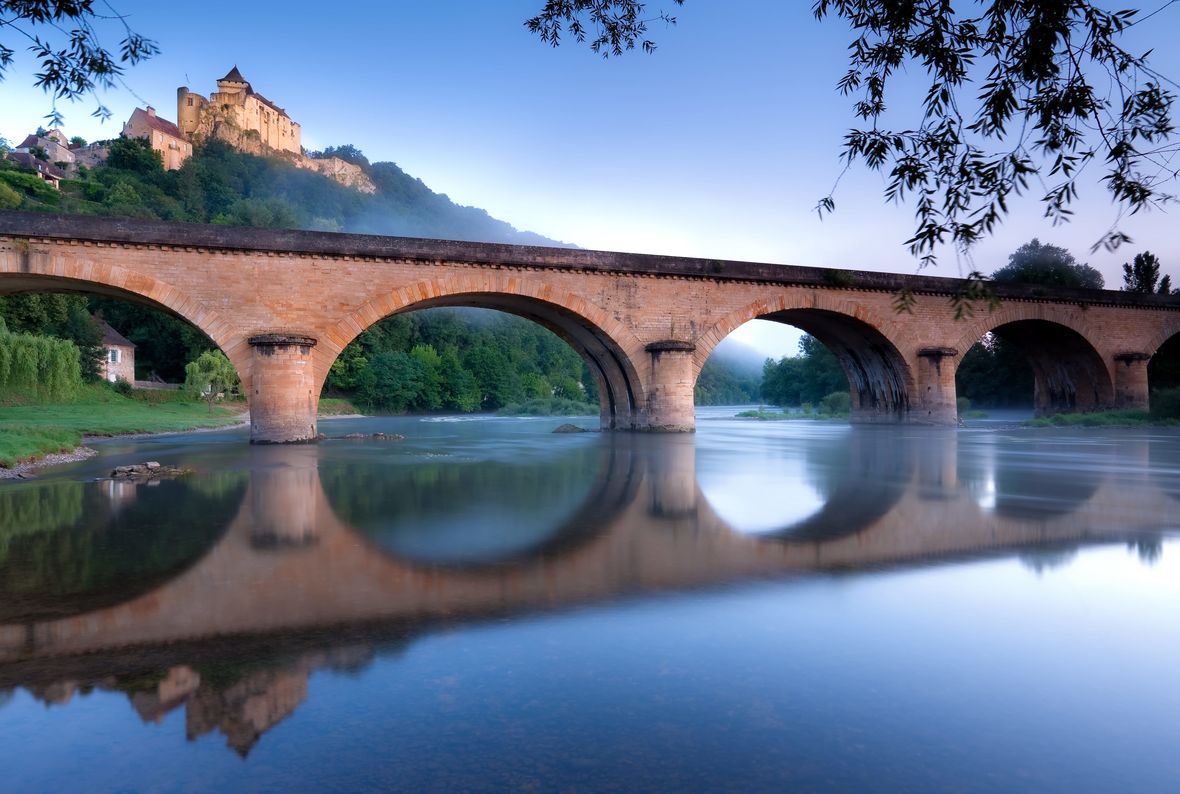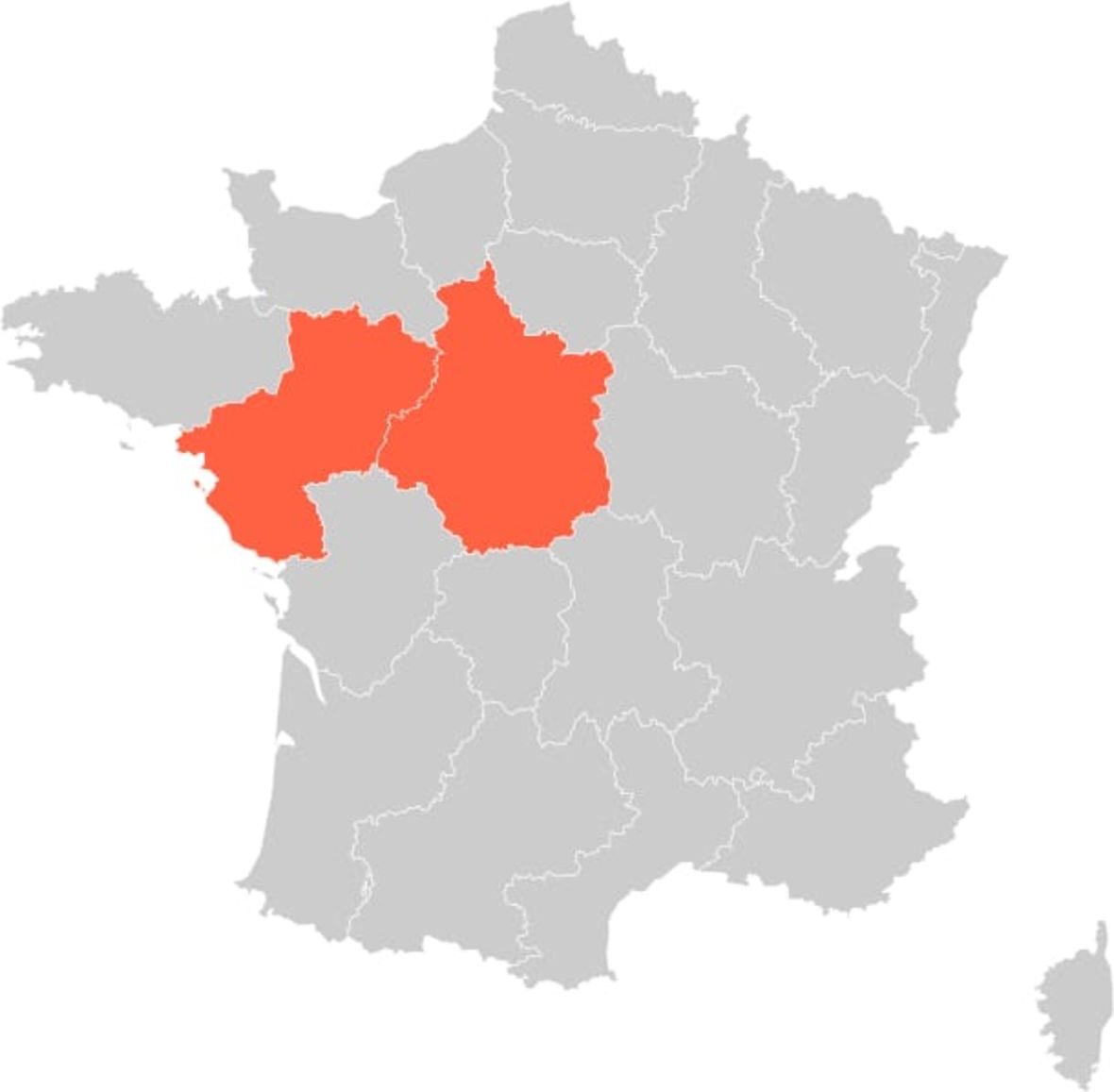 6. Loire Valley — Northwest
Meandering further north still, the Loire Valley is a stunning destination for cycling regional France. Chateaux reign supreme here, with the most incredible examples to be found as you pedal the quiet, atmospheric lanes of the leafy countryside. Cycle touring the Loire Valley transports you to the past, with medieval influences strikingly apparent. Royal hunting forests, fairy-tale castles, and ornamental gardens populate the countryside and line the sleepy riverbanks. Leonardo di Vinci had a home in this part of France and it's not hard to see why; the man had great taste! Journey to the Loire Valley and discover a serene and picturesque region, a perfectly placed cycle touring paradise.