Howdy free-spirited bicycler! Would you call yourself a casual cyclist? What does one even mean by the term? It could mean a myriad of things but in general, what we mean here is anyone who partakes in bicycling for fun, on a leisurely basis, without professional intent or aspiration. Really, being a casual cyclist can be a laissez-faire endeavor, whimsically biking whenever the mood may strike you, or perhaps you are more of hobbyist with a regular cycle (excuse the pun..) of pedal-powered activities up your Lycra-laden sleeve. Maybe you bike to work, the shops or the local saloon, saddling up as part of the daily routine, or perhaps cycling is your release, wind in the hair, heart pumping with vigor as you set forth to explore new lands, steering your stead into the great beyond.
If you identify with any of the above, embarking on a multi-day cycle tour is a sure-fire winner and New Zealand, as a destination for said tour, is really the ultimate cherry on top. From touring newbies to experienced cyclo-vacationers (yes, we just made that term up) this formidable landscape is home to some of the best biking trails in the world. If mountain biking is your passion, check out our pick of the best New Zealand MTB tours, with a spotlight on the South Island Dirt Seeker tour and the epic Heaphy and The Ghost Trail rides. For all those looking for less intense and more relaxed wanderings, read on!
Tour the wilds of New Zealand by bike and experience an unforgettable cycling journey, discovering the pristine landscapes, welcoming locals and unique heritage of this fascinating land. Of course, NZ is well known for adventure and if thrills are high on your list it will surely deliver. However, New Zealand also offers exploration at a more sedate pace with more natural highlights than a sun-kissed surfer. Café culture, rural tranquillity, world-famous wineries, astonishing scenery, glorious National Parks, abundant wildlife including penguins, dolphins, whales and, of course, the emblematic kiwi, are just some of the things that make New Zealand a stunning destination for all lovers of the bike, even those after a casual but memorable fling.
North Island
1. Coastal Musings
Enjoy a 4 day guided saunter along the old Bay of Islands railway line, every now and again meandering off down a quiet country lane or two, as you cruise the glistening tip of New Zealand's North Island. Pedal around 21.7 miles per day and experience the beautiful coastline north of Auckland. If you fancy more action, you can opt to stay an extra night in Russell and dip into the coastal delights available, such as swimming with dolphins, kayaking or a more leisurely boat tour perhaps. E-bikes are available should you wish to turn up the level of relaxation a notch further.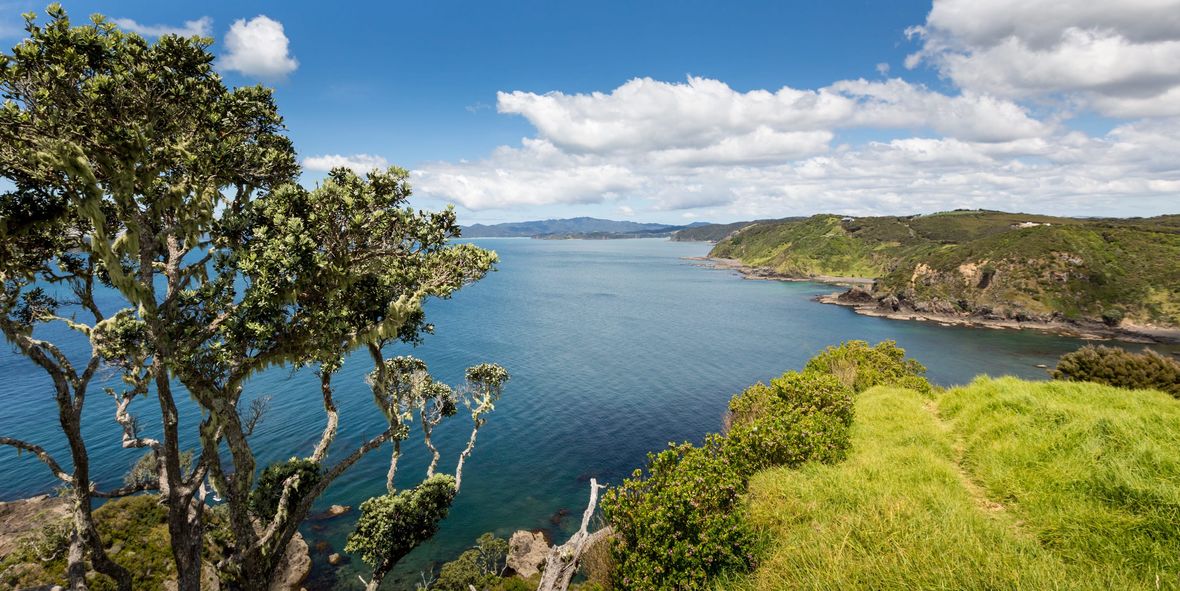 2. Classically Rejuvenating
Moving further south and across to the east coast, this 5 day charming self-guided tour of tranquil Hawke's Bay is a treasure to behold. The area is rich in natural beauty from the far-reaching coastal views to the inland winding waterways. Wildlife is in abundance here, and you'll discover estuary trails, teeming wetlands and historic farmlands that offer sweeping views and fill a joyful heart. Spend a week cycling the Hawke's Bay trails, part of New Zealand's Great Ride network and embrace the sedate pace of exploration as you feast on sensational local produce, renowned wineries and lashings of natural splendor.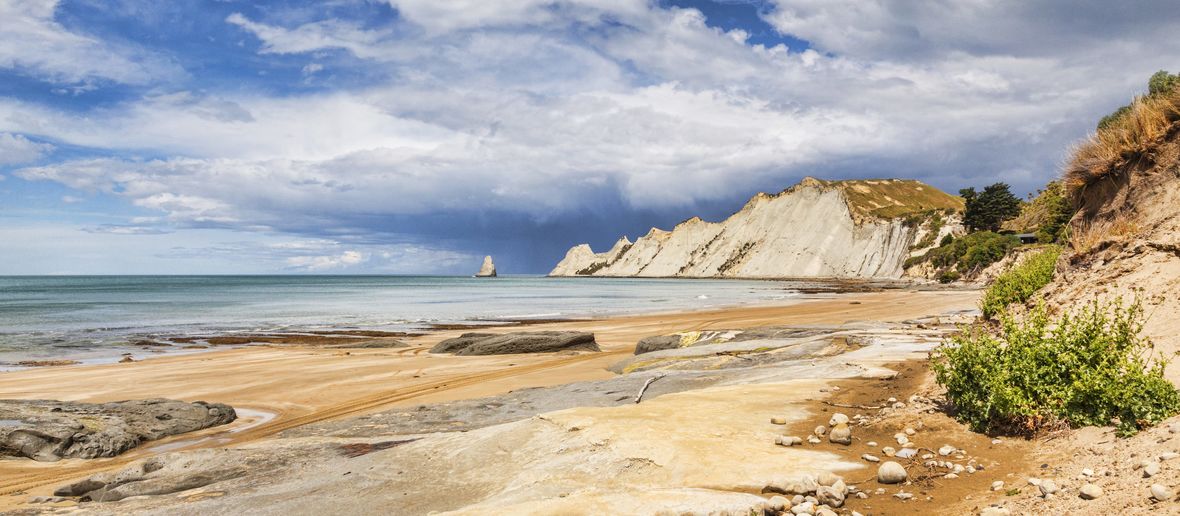 3. Family Cycling
Staying in the charming heart of Hawke's Bay, this 3-day self guided cycling tour is perfect for a family short break. The great outdoors is the ultimate playground for the kids and the adults will enjoy the food and wine on offer here. Starting and ending in the Art Deco town of Napier and taking advantage of the easy, off-road trails stretching out into the countryside, you'll discover a wonderful spot for a memorable family vacation.


4. Northern Ramblings
Whizzing back up to Auckland briefly, this leisurely cycle tour spends 9 days traversing the rural roads of the North Island down to the thermal, somewhat whiffy, playground of Rotorua. Taking quiet and scenic country roads past peaceful farmlands, punctuated with glassy lakes, volcanic fields and coastal vistas, the ever-changing landscape will both amaze and enchant you. With plenty of activities on offer from cellar door tastings to Hobbiton hob-nobbing, there's something to suit every taste. Cycling around 30.4 miles per day with e-bikes available makes this truly an accessible tour for all.
South Island
5. Top Gear
Begin at the top of the South Island, cycling from Picton to Christchurch on a 7-day adventure perfectly suited to the casual cyclist. Pedal around the extraordinary Marlborough Sounds to kick off and aim west towards the cultural hive of Nelson. Discover craft breweries, local artisans and boutique wineries as you pedal onwards to the Nelson Lakes National Park and an alpine lodge to rest up for the night. Bike further to the spectacular Buller Gorge and then onto the wild west coast. Finish the cycling at Pancake rocks, Punakaiki, and enjoy a night at an exquisite resort on the beach, before traveling back to Christchurch the next day. Cover 29.8 miles a day with e-bikes available to hire.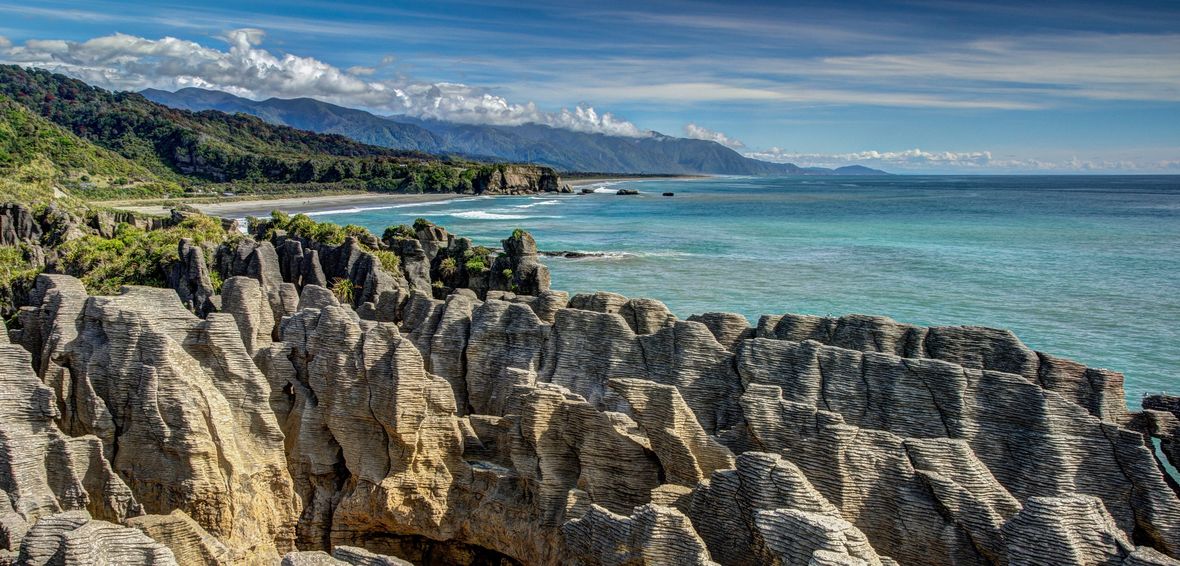 6. A Gentle Canter
Enjoy a 2-day round trip from Christchurch taking the sedate rural roads towards the thermal hub of Hanmer Springs. Cycling approximately 36 miles per day, this lovely guided tour includes copious vineyards stops and tranquil riding with optional adventure activities if you so care. With the vehicular equivalent of a baggage camel traveling alongside, you'll be free to load up with goodies along the way as you wheel your way through the Canterbury region.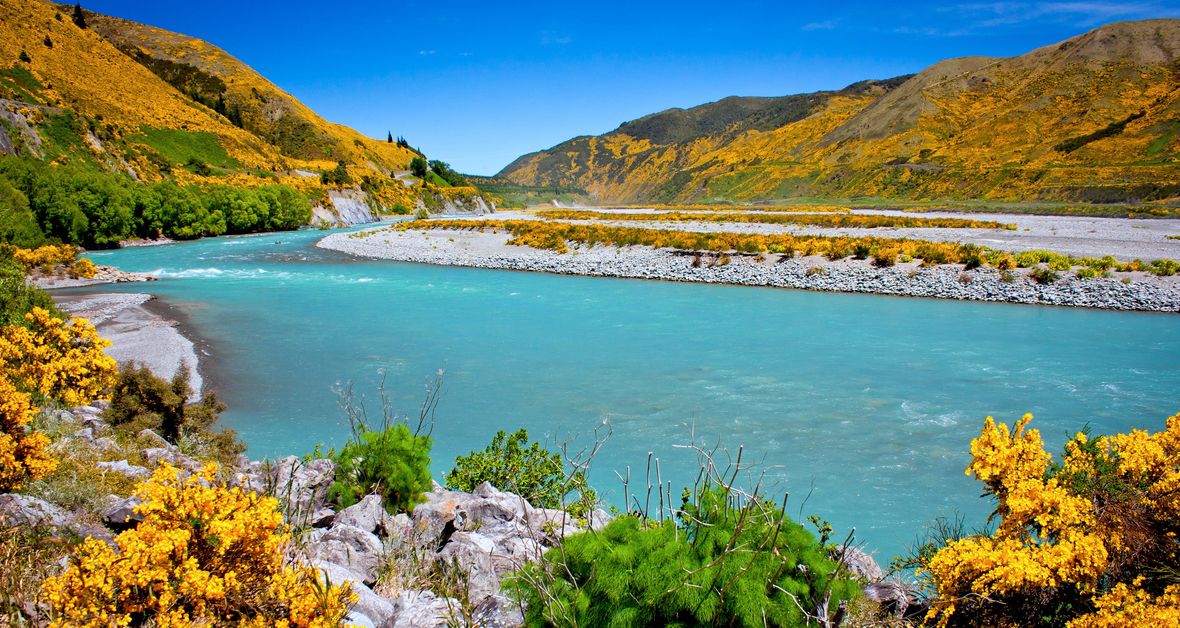 7. Southern Wanderings
Bike for 6 stress-free days on the Otago Rail Trail, riding roughly 21.7 miles per day over mostly flat terrain. Explore this historically rich and spectacular region with outstanding scenery, warm hospitality and the option for fun-filled activities if you dare. Stay in luxurious local accommodation and end the tour riding the epic Taieri Gorge Train through to Dunedin. E-bikes are available on this relaxing sojourn that begins with a transfer from the active center of Queenstown.